5 Ways You Could Improve Your Personal Finances in 2021
2020 was not a normal year. It wasn't even a typical bad year. No, 2020 was a bona fide multifaceted disaster, and we all hated it. Now that it's over, we've all got to pick up the pieces.

Was 2020 not your best financial year? You're not alone. But all is not lost! Here are five ways you could improve your personal finances in 2021.

Improving personal finances is different for everyone, but we're big believers in establishing and maintaining healthy, efficient financial habits.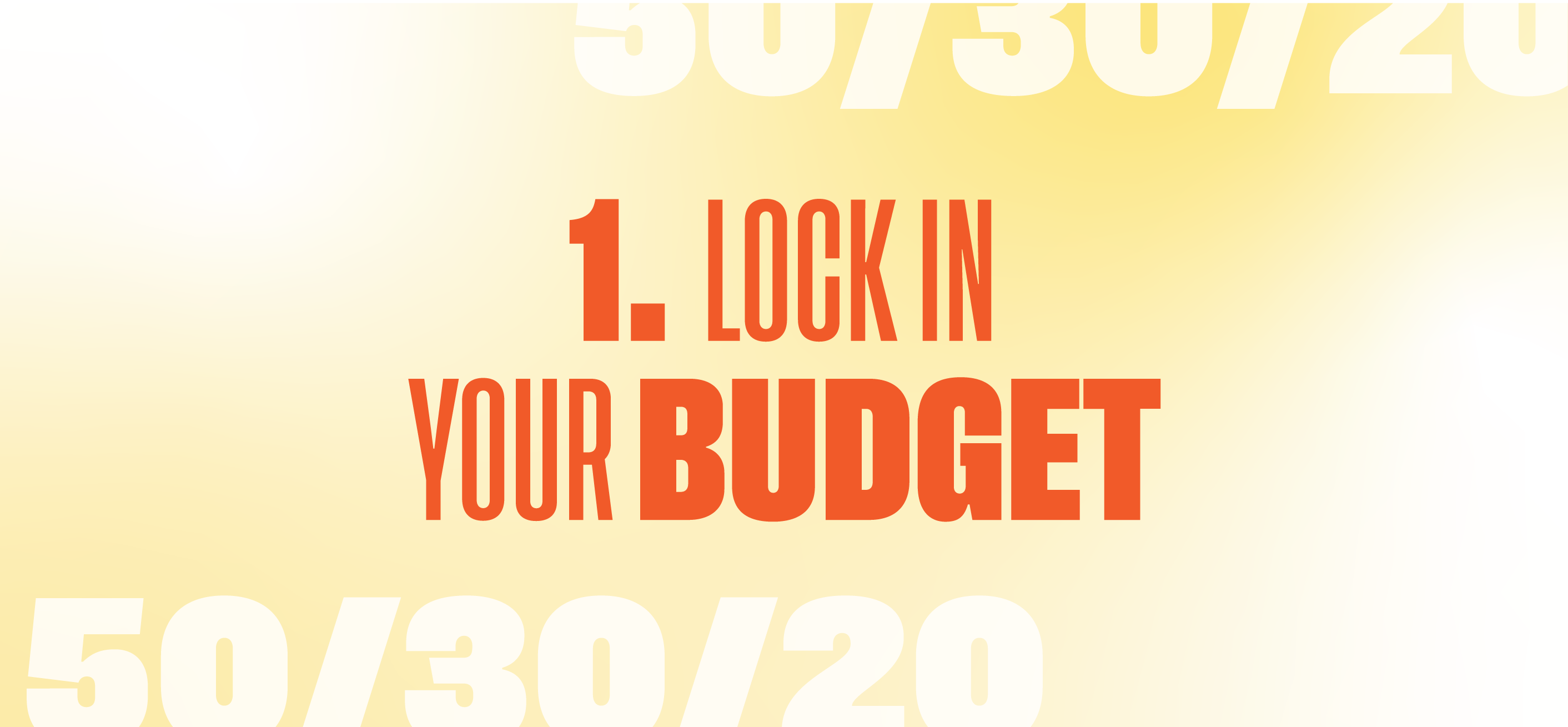 When it comes to your finances, it's usually best to begin at the beginning: your budget. Without a budget, you've got no framework to assess how you are allocating your money every month. Without that data—knowledge of how much you spend on food or internet or sneakers—it's incredibly difficult to understand exactly how your money could be stretching further, earning more and working harder for you.

Every Canadian should have a budget, but many don't. Budgets can take a variety of forms, including granular budgets that allocate every penny of your income, or ratio based budgets like our 50/30/20 Budget that we simply refuse to shut up about. There's even an investing budget called the Couch Potato Budget.

Whether you're interested or avoidant, experienced or a newbie, there's a budget out there for you. We think the first step to improving your personal finances is getting visibility on your spending habits  by implementing and using a budget.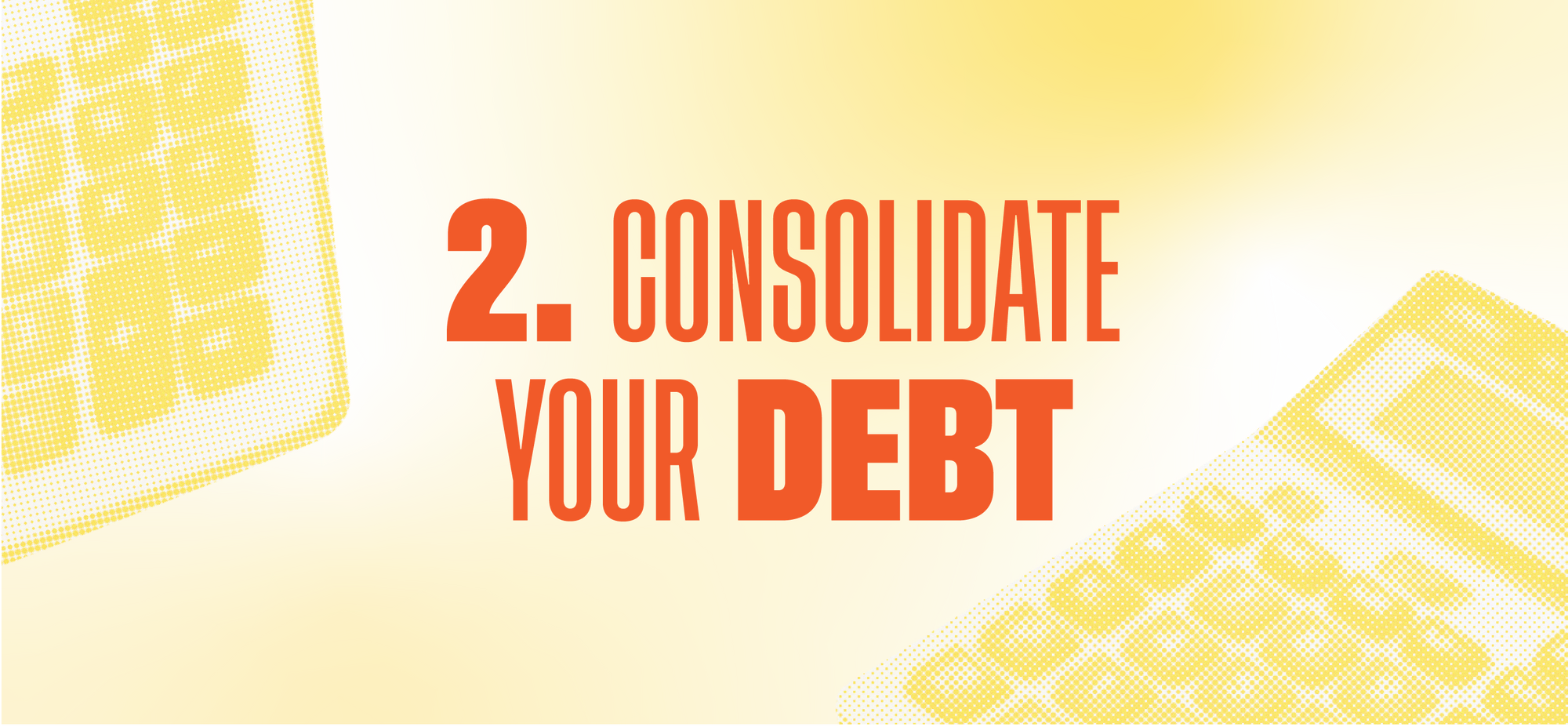 Got debt? You're not alone. Many, many Canadians have credit card debt, student loan debt, or personal loan debt. In addition to being a weight on your mind, debt can be expensive to carry.

If you carry  debt in multiple places, or if you hold a high interest loan, you might consider taking out a personal loan with a lower interest rate to consolidate your other higher interest debt.

Debt—including the consolidation of loans—is something to be taken very seriously, and you've gotta do your own research before you decide if this option is right for you.

But if you're able to use a low interest personal loan to pay off a few higher interest credit cards, you may be able to seriously improve your personal finances. Debt free is usually  best. But if you've gotta have debt, it's best for the interest on that debt to be cheap as possible.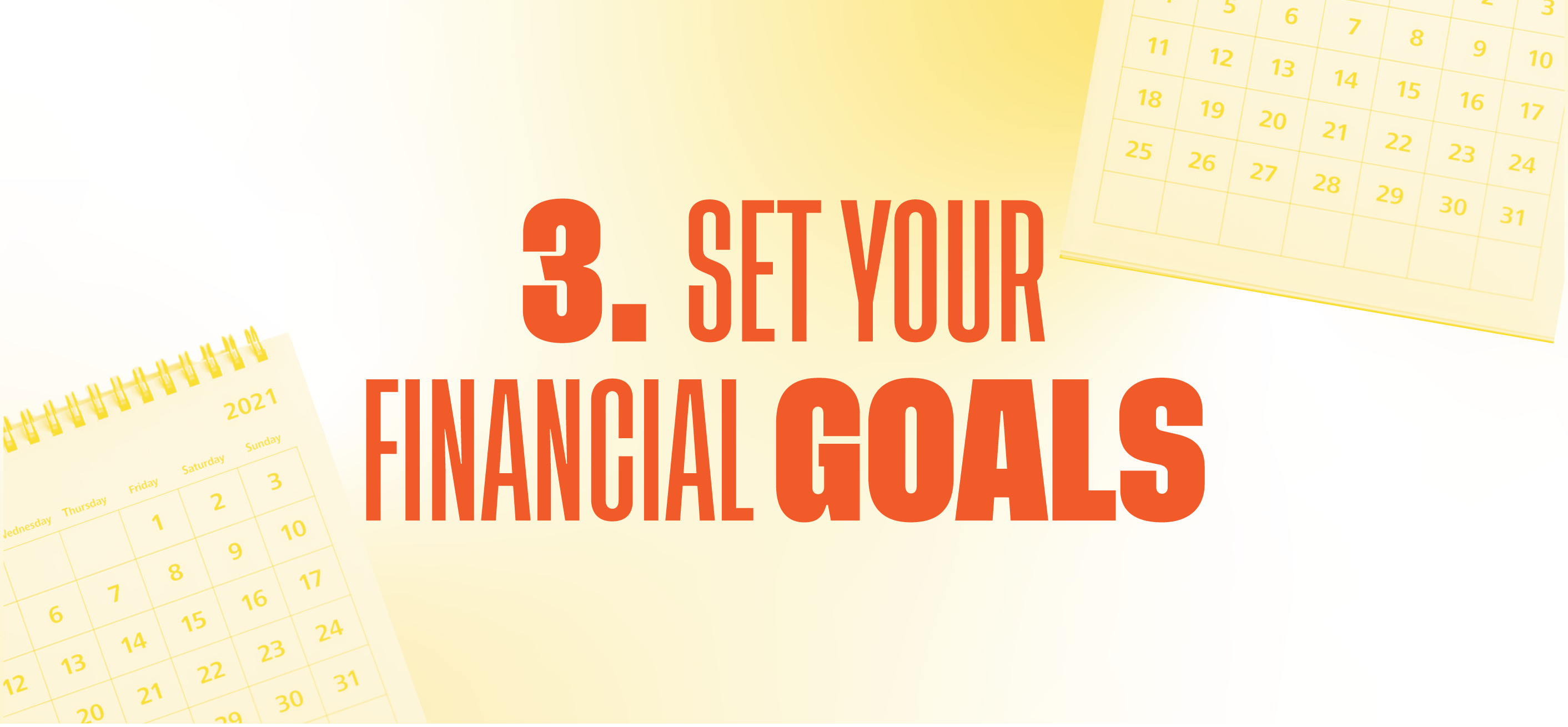 Once you've got your house in order with a solid budget and optimized debt, it's time to dig in and set your financial goals. Without goals, it's difficult to make the most efficient use of your money.

For example, if you want to buy a home in five years, your saving and investing strategy will probably be different than your retirement savings strategy. Saving for a down payment on a home might require a more aggressive saving strategy, whereas retirement investments can be slow and steady (emphasis on the "steady"!).

Once your goals are in place, it's also much easier to stay on target. If you're not saving for anything in particular, it might be tempting to spend a little extra (or a lot extra) on fun, frivolous purchases.

Having concrete goals can help keep your finances in perspective. Honestly, we're all for creating one of those fun thermometer savings charts and hanging it on your fridge. Whatever helps you reach your goals.

*that guy from star wars voice* Stay on target, stay on target!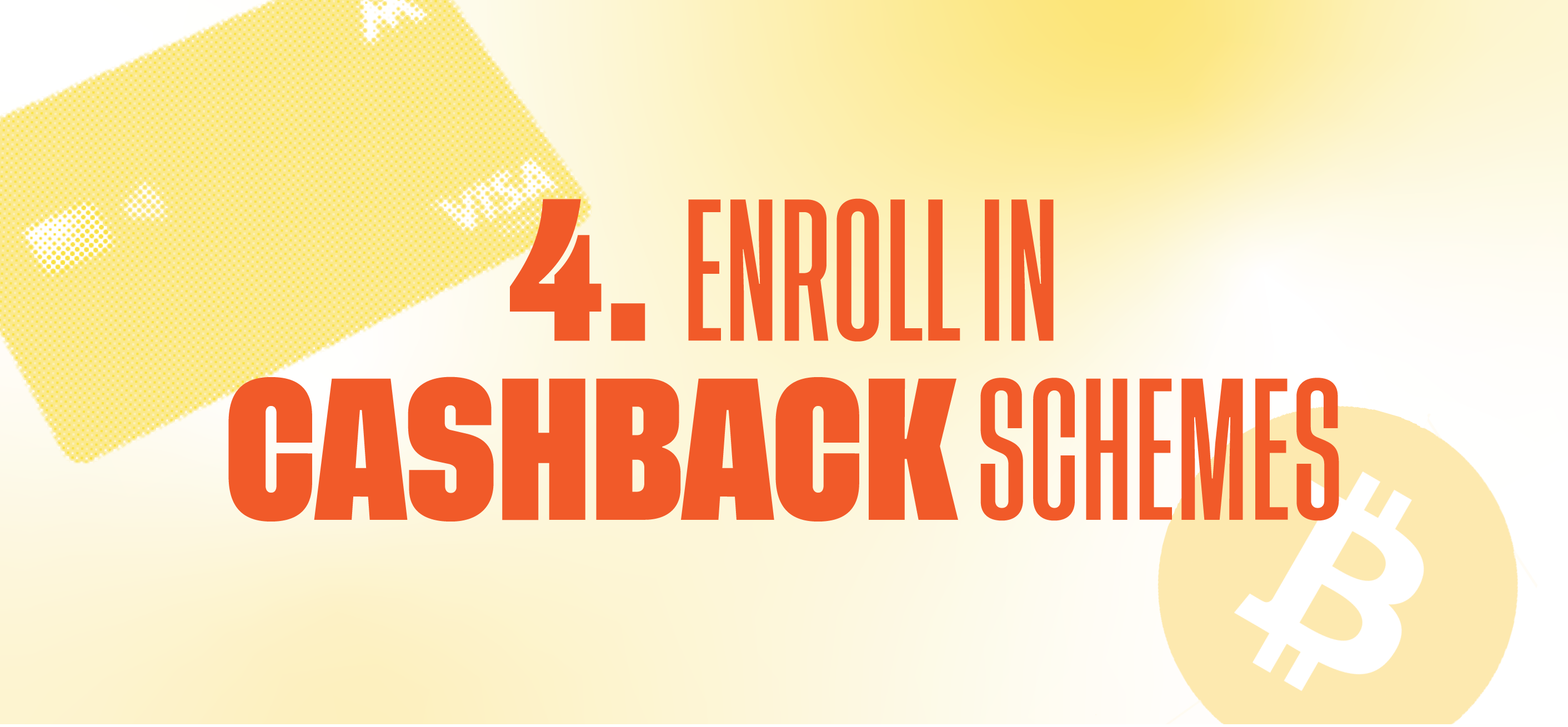 Some of the  simplest ways to improve your personal finances have to do with your own habits and strategies. But you can also seriously cash in on cashback schemes, like our bitcoin cashback program.

When you spend with our Mogo Visa* Platinum Prepaid Card, we'll give you 1% cashback, fed straight into your bitcoin account.1 This is all basically free money. Investing or saving that cash is a delightful little boost to your daily finances, all for zero work. Just spend as you normally would, and reap the rewards.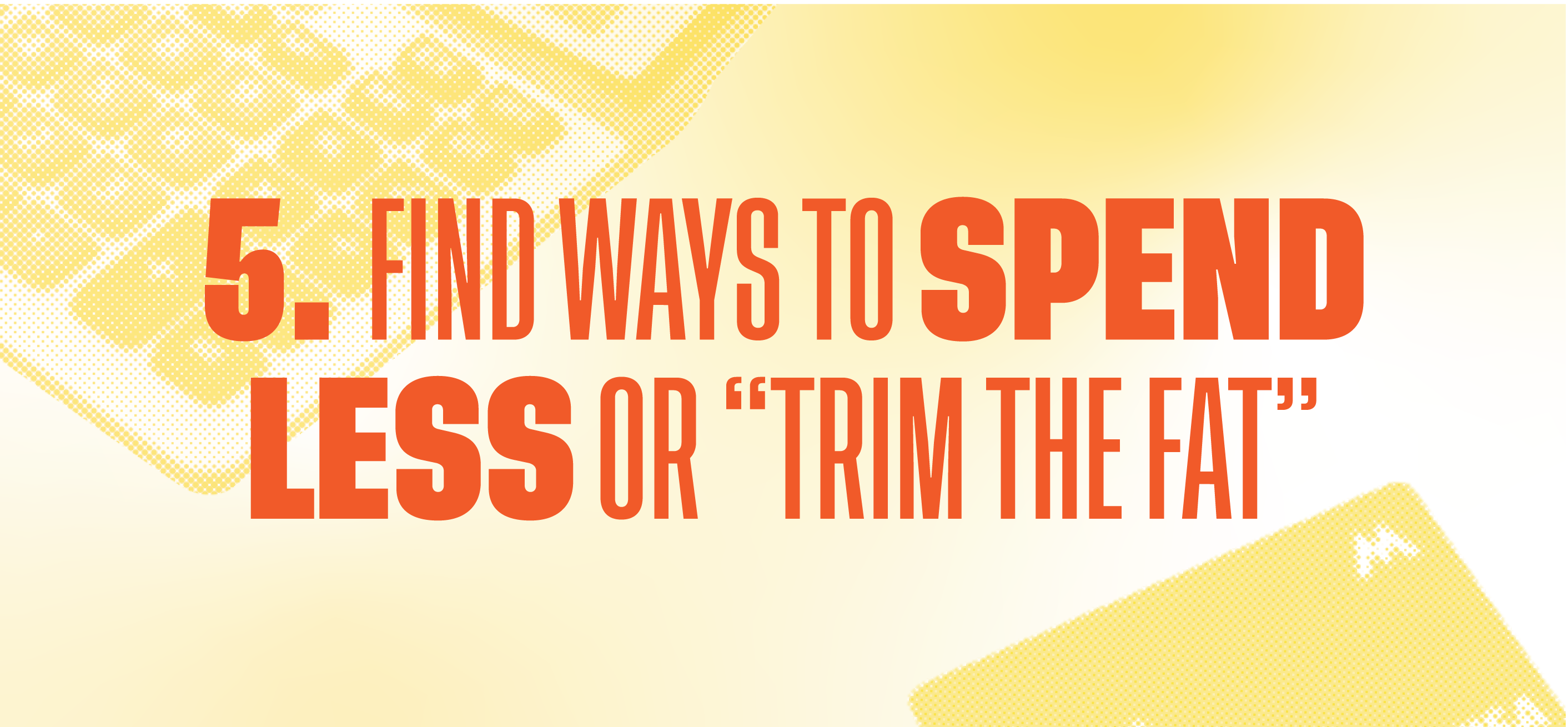 Once you've optimized your personal finances by creating a budget, sorting your debt, creating solid financial goals and opting into a cashback program by using the MogoCard, you can get nitpicky. It's time to trim the fat, y'all, or, get rid of unnecessary or inefficient expenses.

Here's a list of expenses for you to evaluate. Be honest with yourself, and consider cancelling the ones you don't use:
Review all magazine and news subscriptions

Gaming subscriptions

Adobe, Microsoft OS, LinkedIn Premium
Gym memberships, Peloton memberships, Strava Premium, Zwift
Amazon Prime, Netflix, Disney+, et al.


The point of this exercise is not to deprive yourself of things that you use and enjoy. But if these subscriptions are essentially gathering dust, it's time to call it off.

If you want to go hard, here are a few other ideas that may help improve your personal finances:
Buy out your phone and switch to an inexpensive cell phone plan like those with Public Mobile.

Evaluate how much data you use and see about downgrading your cell and internet packages.

Cancel your HelloFresh subscription and just meal prep. A big ol' pot of chilli can feed you for days for less than a dollar per meal.
Re-evaluate your transit pass. Do you pay for a monthly or annual pass? Do you actually use transit enough to justify the price tag?



Then, when your phone bill drops from $125 to $45 monthly, you could consider investing the rest!

You may want to consider undertaking this exercise once a year to ensure you're being as efficient as you can with your money.

Improve Your Finances in 2021 with Mogo
Last year was really hard for many Canadians, and a lot of us are still worried about what lays ahead. But you can begin improving your finances today.

Mogo has a few (totally free!) tools and products that can help. Our MogoCard, as mentioned above, is a prepaid card that helps you curb your spending while giving you cashback.

We also offer MoneyClass in our Mogo app, which brings together tips and tricks for financial best practices from our own in-house experts so you can build up your level of financial literacy.

And we also run a lot of blog posts that discuss common concepts and questions, like the 50/30/20 Budget, socially responsible investments, and actively managed funds. You know, the fun stuff!

Personal finances are things that only you can improve for yourself. But we're here to help you on that journey. It's time to get back on track, y'all.
We believe in you!

This blog is provided for informational purposes only, isn't intended as investment advice, and isn't meant to suggest that a particular investment or strategy is suitable for any particular investor. If you're unsure about an investment, you may wish to obtain investment advice from a qualified professional.

*Trademark of Visa International Service Association and used under licence by Peoples Trust Company. Mogo Visa Platinum Prepaid Card is issued by Peoples Trust Company pursuant to licence by Visa Int. and is subject to Terms and Conditions, visit mogo.ca for full details. Your MogoCard balance is not insured by the Canada Deposit Insurance Corporation (CDIC). MogoCard means the Mogo Visa Platinum Prepaid Card.

1. Bitcoin Cashback is a component of Mogo's Rewards program. To be eligible, you must have: (i) a Bitcoin & Rewards Account; and (ii) the MogoCard. Eligible MogoMembers will earn 1% Bitcoin Cashback on Canadian dollar purchases and 2% Bitcoin Cashback on foreign currency purchases. Bitcoin Cashback will be earned on a monthly basis based on all eligible purchases made in the preceding month. Mogo will determine the eligible 1% or 2% in fiat and will convert that fiat to satoshis according to the Satoshi Conversion set out in detail in the MogoAccount. All decisions regarding the conversion to satoshis by Mogo are final and binding. Additional eligibility requirements, transaction exclusions, and other terms are set out in full in the MogoAccount Terms and Conditions, which may be changed or terminated at any time without notice, see: https://www.mogo.ca/terms-and-conditions for additional details.