6 Simple Men's Fashion Rules to Make You Instantly More Attractive
Guys, whether we want to admit it or not, we all took an interest in style for one reason; to attract women. We picked up a GQ, watched what celebrities were wearing, or even read blogs like this one to find methods to look like the guy that every girl wants. Don't be embarrassed; I did the same thing when I first got into the game!
As a seasoned men's style enthusiast, I have studied what sets select guys apart from the rest and have compiled a list of 6 things that you can adopt right now. No matter what your age, income, or current life situation I promise if you incorporate these 6 men's fashion rules, women will instantly give you a second look and ultimately a shot at sweeping them off their feet.
1. Wear clothes that fit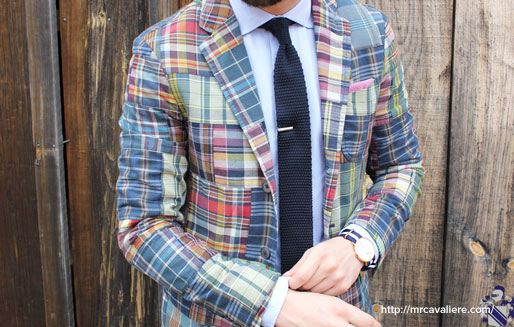 This one sounds like a no brainer, but we still have men who continuously wear their clothing 2 or more sizes too big for them. Wearing clothes that fit not only makes you look slimmer and more refined, but it shows women that you care about your appearance. Take some advice from Tom Ford: "Dressing well is a form of good manners."
2. Create V shapes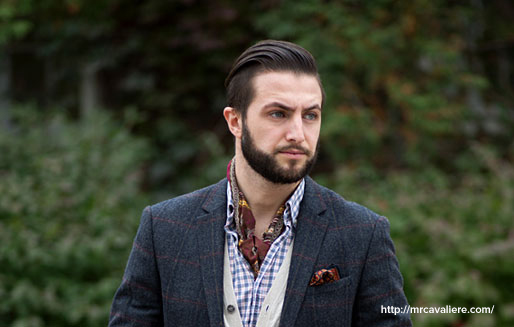 There is something about the "V" shape on a man that makes women swoon. This may have come from the chiselled forms of Greek and Roman men historically, or the way a suit jacket looks when the top button is fastened. Either way, incorporating visual Vs throughout your look is a perfect way to give the illusion you're covering up an Adonis like physique. Below are 3 easy ways to include a "V" shape into your everyday outfits:

ONE
When wearing a button up shirt without a tie, leave the top two buttons undone. This will produce a "V" shape form and accentuate your face and neck.

TWO
When choosing a T-shirt or sweater, choose a v-neck over a crew neck.

THREE
Wearing a cardigan or waistcoat will hide your midsection while giving your outfit an elongated "V" shape.
3. Accentuate your jawline with some stubble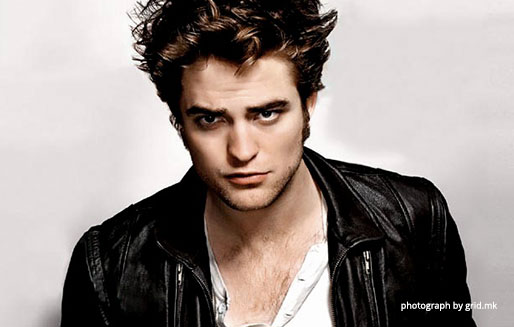 Not all of us were born with a movie star's jaw line. Thanks to puberty and facial hair, we can fake it. Growing out stubble or even a short beard can give the illusion of a chiselled jaw line. Just make sure to shave your neck hair.
4. Keep your shoe game fresh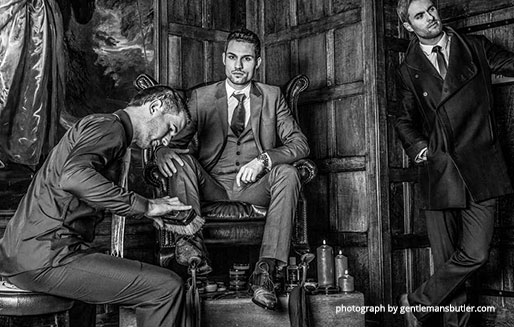 Studies have shown that on first impression women look at a man's shoes first. Women determine that if you are willing to take care of your shoes, you are probably going to take good care of them. For this reason keep your shoes clean and polished and throw away anything that is old and ratty looking.
5. Suit up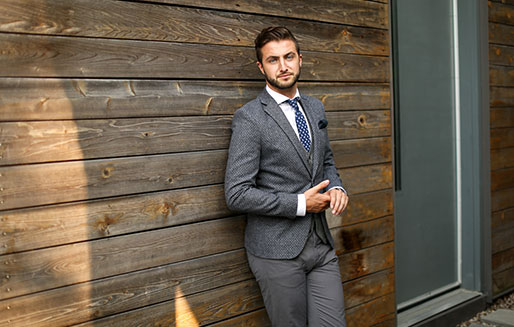 In my opinion, suits are to women what lingerie is to us. My advice: suit up whenever you can; it's never a bad thing to be overdressed.
6. Get regular haircuts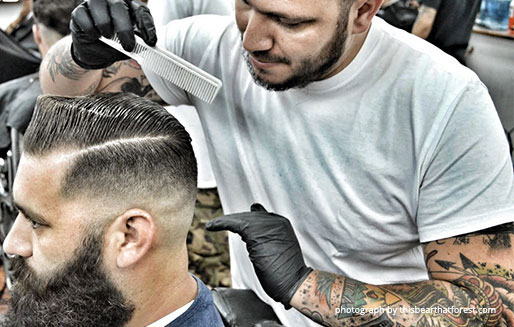 If there is one thing that can change your appearance instantly, it's a haircut. Getting your mop trimmed and tapered will make you look both clean and successful. You never know, she might even be enticed to run her hands through it and that's never a bad sign.
Now it's up to you to match this new found style with even better game. Good luck men!
Jonathan Cavaliere
lives in Toronto, Canada and is a menswear enthusiast in every sense of the term. From studying Fashion Business, to writing for prominent style-focused blogs and magazines to being awarded the title of Canada's Sharpest Man, Jonathan has developed a name for himself with his unique voice and great sense of style.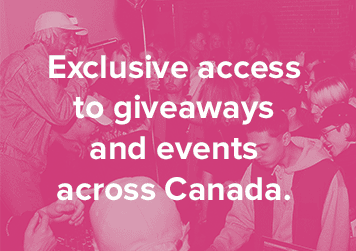 Sign up for a MogoAccount to get exclusive perks!