Announcing: 2% Bitcoin Cashback Rewards
Everyone likes being in first place...including our team. That's why we were the first in Canada to offer free credit score monitoring, free identity fraud protection, and a Bitcoin Rewards Program.  
Now we are extending our Bitcoin Rewards Program to include the MogoCard.
Beginning this month, when you spend with your MogoCard you can earn 2% bitcoin cashback on purchases made using your MogoCard – your rewards will be deposited directly into your Bitcoin & Rewards account.1
Get MogoCard to start earning bitcoin rewards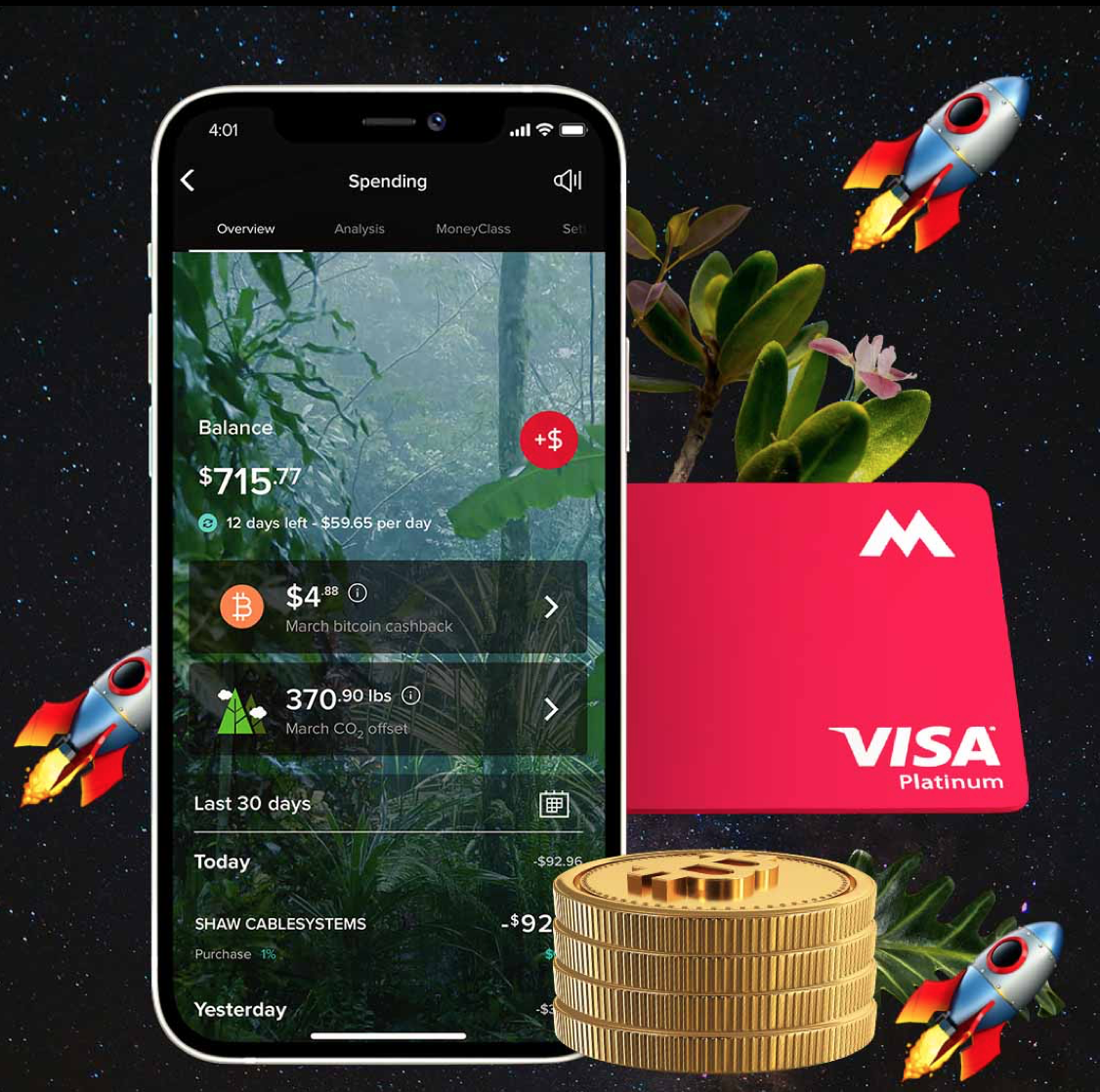 With the MogoCard, you can now save the rainforests...while saving money...while earning money and bitcoin. Triple threat much?
MogoCard means the Mogo Visa* Platinum Prepaid Card. *Trademark of Visa International Service Association and used under licence by Peoples Trust Company. Mogo Visa Platinum Prepaid Card is issued by Peoples Trust Company pursuant to licence by Visa Int. and is subject to Terms and Conditions, visit mogo.ca for full details. Your MogoCard balance is not insured by the Canada Deposit Insurance Corporation (CDIC).

1 - To participate in the Bitcoin Rewards Program ("BRP") you must be an eligible MogoMember in good standing who has activated MogoCrypto and has the Mogo app on an iOS or Android device. All BRP Rewards are awarded in Canadian currency and will be deposited to a MogoMember's MogoCrypto within 30 days of earning such BRP Reward. All BRP Rewards will be subject to a two-week withdraw hold period. All decisions by Mogo regarding eligibility for the BRP, a particular BRP Reward or any other matters respecting the BRP are final and binding. Mogo will not be responsible for any technical or other impediments which may delay or prevent the delivery of any BRP Reward to you.