Sometimes, you need a teensy bit more incentive to get better at the money game than just some extra pocket change, or some virtual badge that says "#1 at the Money Game!". That's why we're always trying to come up with new ways to make the money game both the most fun and the most IRL-rewarding game you could possibly play.

Improving your money game just got a lot more rewarding with our new Rewards Program.1

Here are all the ways you can win with Mogo right now: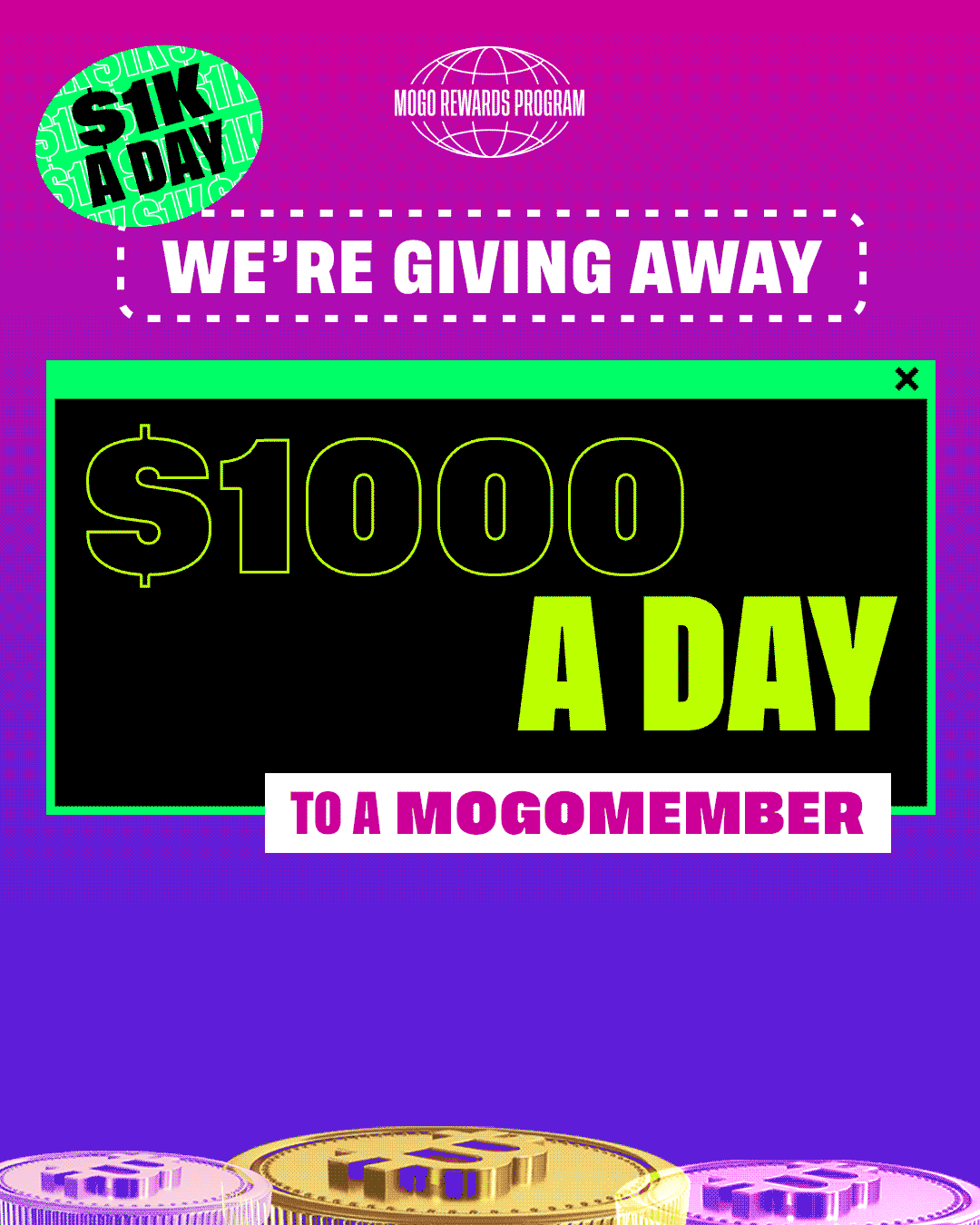 Starting December, we're giving away CAD$1,000 a DAY to a MogoMember (you can rub your eyes and read it again if you want to make sure you're reading that right). You can use it to help you pay down debt, buy some bitcoin, or put it towards saving and investing goals.2

To enter, make sure you've downloaded the Mogo app and have your Bitcoin & Rewards Account (MogoCrypto) activated. That's all that's on your to do list — in the meantime, we're going to continue to roll out new ways for you to increase your chances of winning!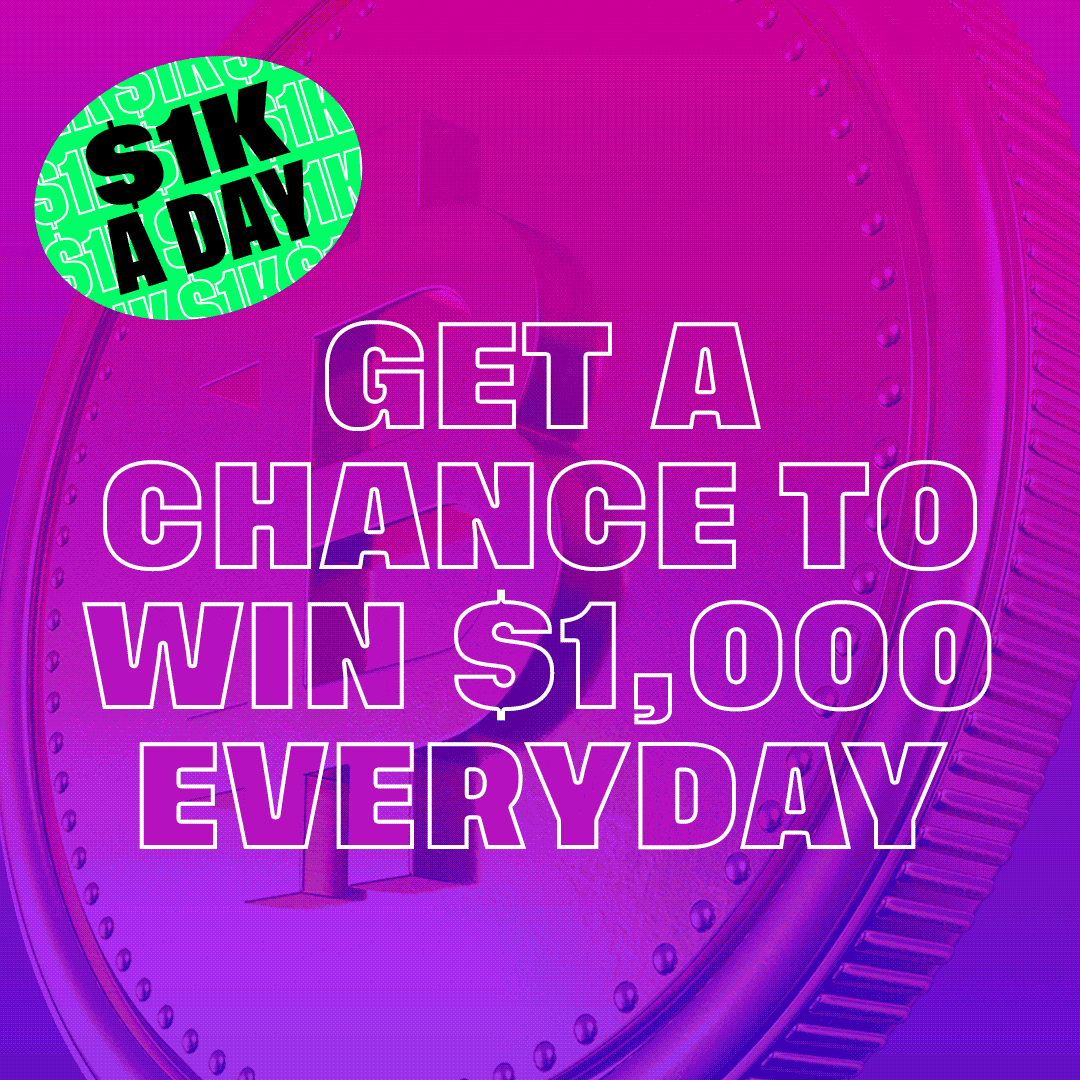 So get on winning by downloading the Mogo app and activating your Bitcoin & Rewards account (MogoCrypto). Money gets deposited straight to this account, and when you win, you can decide to keep the cash or start stacking sats (buy bits of bitcoin). Learn more about our new Rewards Program for other ways you can win and earn $$$.2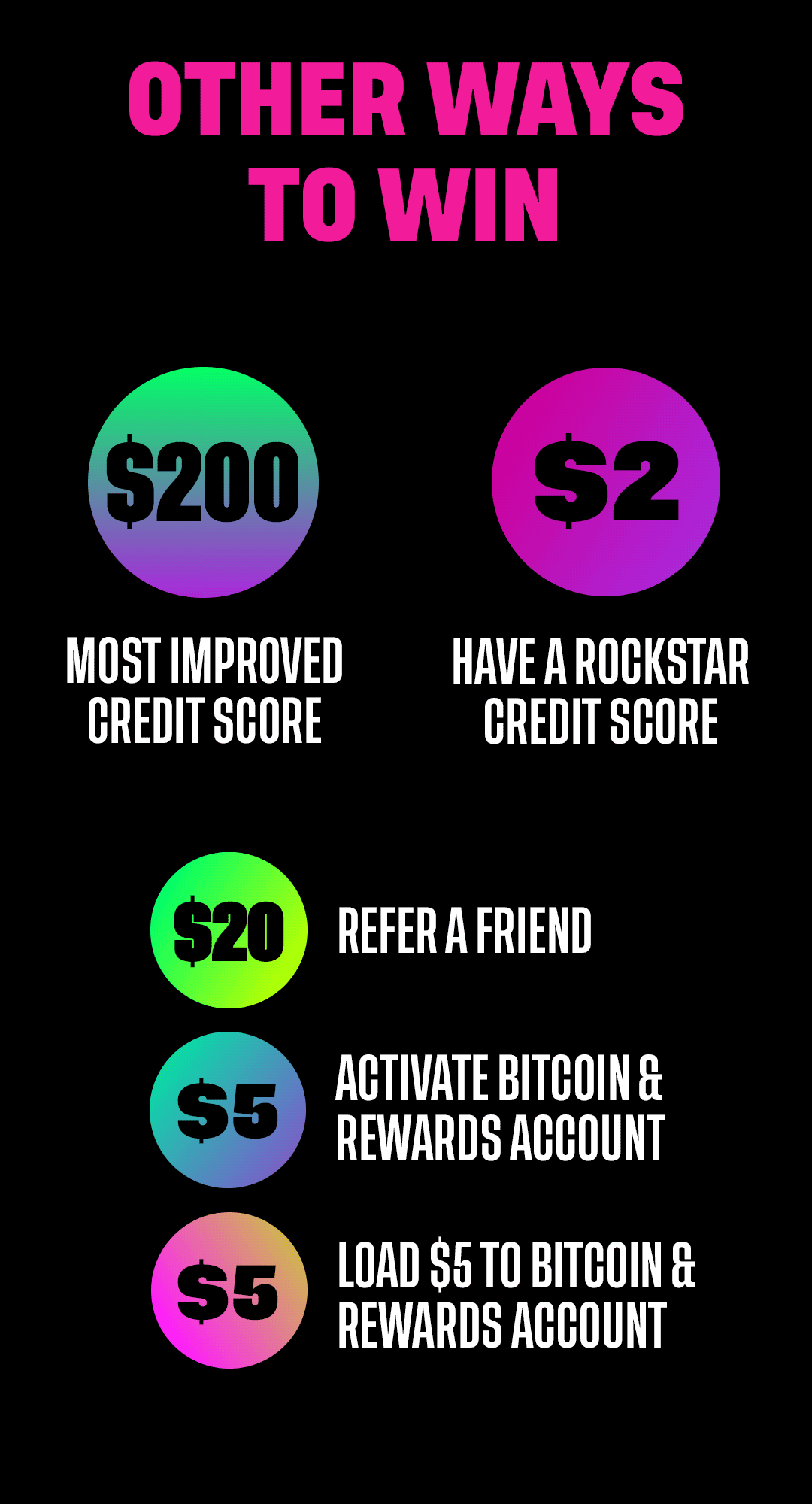 Good luck!
1 - To participate in the Bitcoin Rewards Program ("BRP") you must be an eligible MogoMember in good standing who has activated MogoCrypto and has the Mogo app on an iOS or Android device. All BRP Rewards are awarded in Canadian currency and will be deposited to a MogoMember's MogoCrypto within 30 days of earning such BRP Reward. All BRP Rewards will be subject to a two-week withdraw hold period. All decisions by Mogo regarding eligibility for the BRP, a particular BRP Reward or any other matters respecting the BRP are final and binding. Mogo will not be responsible for any technical or other impediments which may delay or prevent the delivery of any BRP Reward to you. All BRP Rewards are subject to the eligibility requirements and other terms set out in the MogoAccount Terms and Conditions which may be changed or terminated at any time without notice for more information see: https://www.mogo.ca/terms-and-conditions.

2 - No purchase necessary, skill testing question required. This contest is subject to full contest rules ("Rules"). To be eligible for this contest you must be a MogoMember in good standing that has passed Mogo's identify verification process, downloaded the free MogoApp, and activated a free Bitcoin and Rewards Account (formerly known as MogoCrypto) within the specified period outlined in the Rules. This contest begins on December 1, 2020 with the first Draw Date on December 2, 2020. There are 31 prizes available to be won, representative of one prize for each day in December 2020. Each prize is a $1,000 load to an eligible entrant's Bitcoin & Rewards account. You will automatically be entered to win a prize on a Draw Date, if you meet the Eligibility Criteria at 11:59 p.m. PT on the applicable Prize Date, as set out in the Rules. Mogo reserves the right to change or terminate this contest at any time without notice in its sole discretion. Refer to the full Rules for more information.