FinTech is the current term relating the application of modern software technology to financial services. The scope of these modern software mechanisms include digital experience, machine learning, data-driven decisioning, predictive behavioral analysis and self-service. Fintech is broad, from payments to wealth management, from lending to funding, from credit/debit cards to crypto-currencies (like bitcoins).
Opportunities that required the innovation of products providing category creation or paradigm shift and cause a marketplace disruption are the focus of fintech. Category creation relates to providing a product that establishes a new market. Paradigm shift occurs when a new solution addresses an existing market in a better way, potentially eliminating the need for the incumbent.
I had numerous career responsibilities that inspired the enthusiasm for category creation and paradigm shift.

Managed the development of the first commercial relational database (DB2) for IBM. This product not only created a major market category, but became the standard data infrastructure for the packaged application world. It was not only a significant category that fueled the evolution of major software companies, but was the enabler of a paradigm shift from hierarchical transaction databases to relational databases that supported both decision support and transactions.

Managed the creation and evolution of the first high end capacity and industrial strength UNIX system for mainframe computers (UTS) at Amdahl Corporation. This provided a paradigm shift for compute capacity environments enabling the deployment of an open system versus proprietary. The UTS system was a standard for telecommunication companies and scientific laboratories.

The Sybase Business Intelligence division integrated end-to-end analytics solutions for industries such as newspapers. The integration included database, ETL and the application. This was a paradigm shift from clients acquiring the components and doing one-off integrations.

Entopia was a search engine start-up that created metadata to characterize the employees personal work topics so the search engine result sets could have a strong synergy to the requestor work.

Assetpoint provides software to manage the manufacturing equipment maintenance process. The paradigm shift was from manual administration to online/mobile automation. Value provided is the significant reduction in assembly line downtime.

Bi3 Solutions was a start-up that provided a service (SAAS) that did real time / streaming text analysis of social media feeds (Twitter & Facebook) to produce word clouds that depicted the relative relationship of chat topics to the search subject. These relationships provided significant social awareness.
Fintech innovations that enable a blend of category creation and paradigm shift can be characterized as frictionless and self-service.
A frictionless strategy is inclusive of the transition of any manual interactions to automated. This is the true essence of a consumer driven end-to-end digital experience. This paradigm shift starts with an intuitive user experience and exploits the decisioning power of aggregated big data.
A self-service strategy empowers the client to be in control of their financial services relationship. This is accomplished through a portal structure enabling changes to personal profile, awareness of product opportunities and adjustment in qualifications.
Technology in financial services has lagged compared to most other industries because of the complexity of the underlying infrastructure. Multiple systems, multiple products, lack of standard interfaces, multiple data repositories, and data integrity exposures. As a result, change is very, very hard.
Mogo Financial Technology is developing the evolution of the consumer world of personal finance management including all types of loans and cards. The Mogo digital experience is accomplished by the integration of four infrastructure components: Fulfillment Engine, Customer Self-Service, Customer Relationship Manager and Big Data Analytics.


---
Eric Miles
has been Mogo's Chief Technology Officer since 2012. Bringing with him over 30 years of experience in leading world-class software and tech companies, Eric has unparalleled expertise in managing the innovation, development, and support of category-creating technology.
---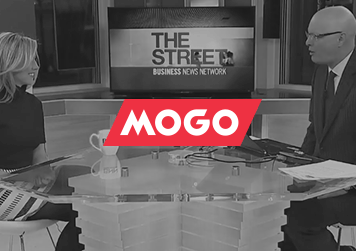 For more news about disruption in the FinTech space delivered to your inbox, become a MogoMember!