FinTech represents innovation of financial services products yielding category creation or paradigm shift and causing marketplace disruption. Category creation relates to providing a product that establishes a new market. Paradigm shift occurs when a new solution addresses an existing market in a better way, potentially eliminating the need for the incumbent. The FinTech evolution focused on the consumer world of personal finance management is built on four significant infrastructure technologies. These can be categorized as the FinTech Pillars.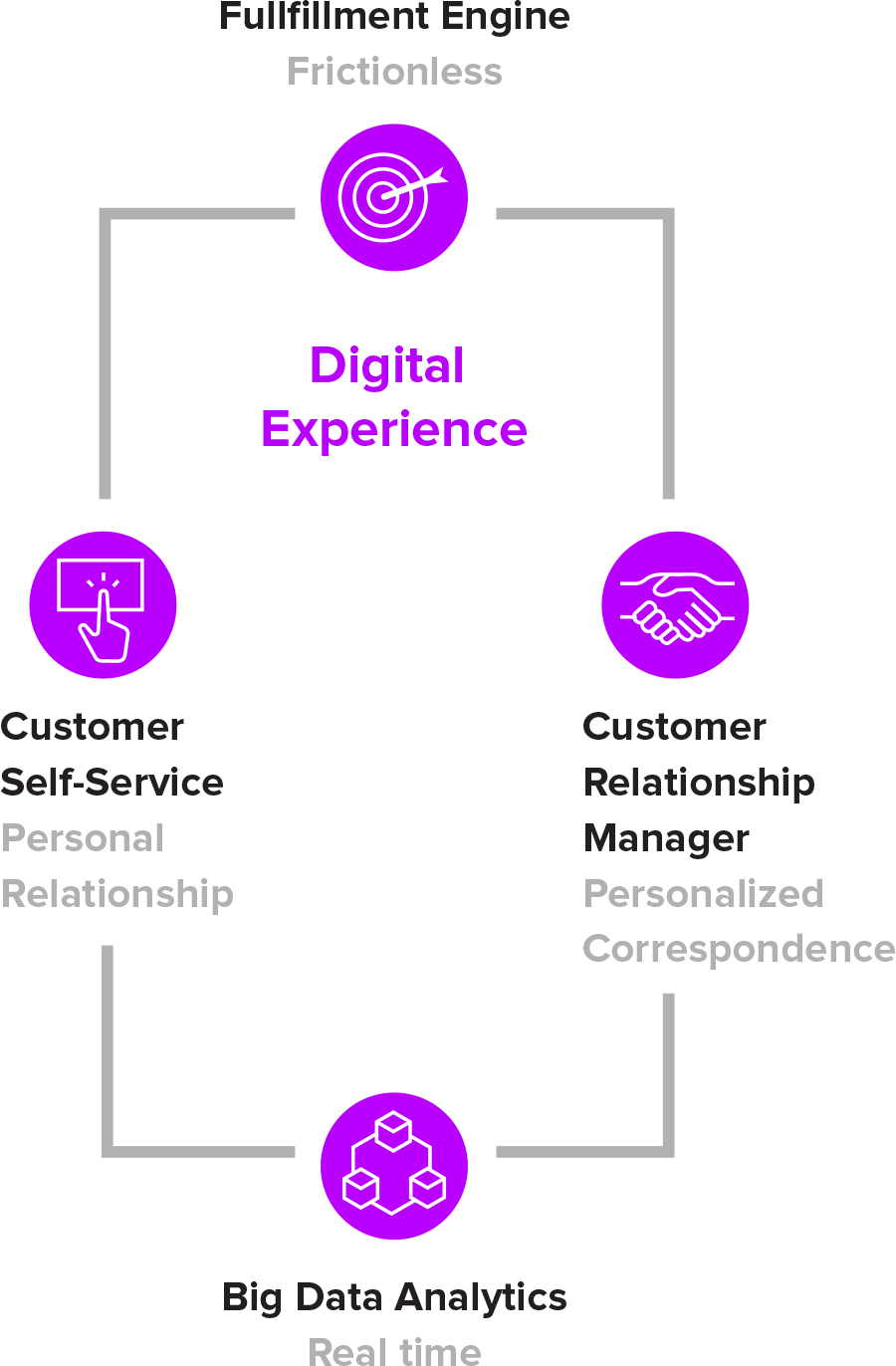 The four pillars are the foundation necessary to create the customer panacea of total digital experience. It is basically the foundation of a house before building walls and a roof. The four pillars are: Fulfillment Engine, Customer Self-Service, Customer Relationship Manager and Big Data Analytics.
The Fulfillment Engine is the mechanism providing a total automated and frictionless product acquisition experience. Fulfillment is the process that transcends from client application to product deployment. There are numerous technology obstacles to achieve a digital experience. Application input fields need to be minimized. The product acquisition process requires real-time automation of qualification and verification events. Minimizing the application fields and automating approval events is accomplished by the fulfillment engine exploiting Big Data Analytics.
Customer Self-Service provides each unique customer a personal relationship with the financial services provider. This is establishing a self-service digital experience environment. The antithesis of digital self-service is customer involvement with a call center. Customer Self-Service empowers users the freedom of orchestrating account administration, product status inquires and understanding product opportunities, all on their own time. Account administration includes personal profile changes and requests for product adjustments. Product status identifies balances, payment timings, and product opportunities. There is always a choice for manual assistance through chat, email or a call, but self-service is the ultimate user experience.
The Customer Relationship Manager is personalized correspondence intelligence. Based on the history of communication with a lead or existing customer, the relationship management function orchestrates an electronic dialog. The content includes reminders for active product actions, opportunities for enhanced offerings, responses to inquiries, collections messaging and relevant company news and events. This personalized digital experience is real time and dynamic. It is the fintech transition from the world of group marketing campaigns based on audience categories to unique client engagement.
Big Data Analytics is the process of examining the aggregation of a large variety of data sources in order to make more informed business decisions. Data sources examples include credit, fraud, financial transactions, social media, phone call logs, internet clickstream and unstructured data. Even though the label is "big data", decisions are based on data value versus size. They are a result of real-time transactions based on analytical findings from techniques such as correlations, modeling, patterns, and trends. In this context, Big Data Analytics is not just functioning as a separate pillar that produces reports and dashboards for human decision making, but the results are directly infused back into the operational processes throughout the other pillars to drive optimization.
---
Eric Miles
has been Mogo's Chief Technology Officer since 2012. Bringing with him over 30 years of experience in leading world-class software and tech companies, Eric has unparalleled expertise in managing the innovation, development, and support of category-creating technology.
---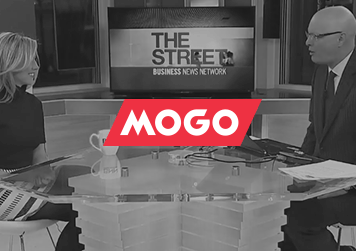 Sign up for a MogoAccount and our email newsletter to learn more about FinTech!