How to use your MogoCard Cashback
Should you spend, save, or invest?
With the Mogo Visa* Platinum Prepaid Card, you'll get 2% bitcoin cashback on all purchases in Canada.1 But what does that really mean for you? Follow along to find out.
Using your Bitcoin Cashback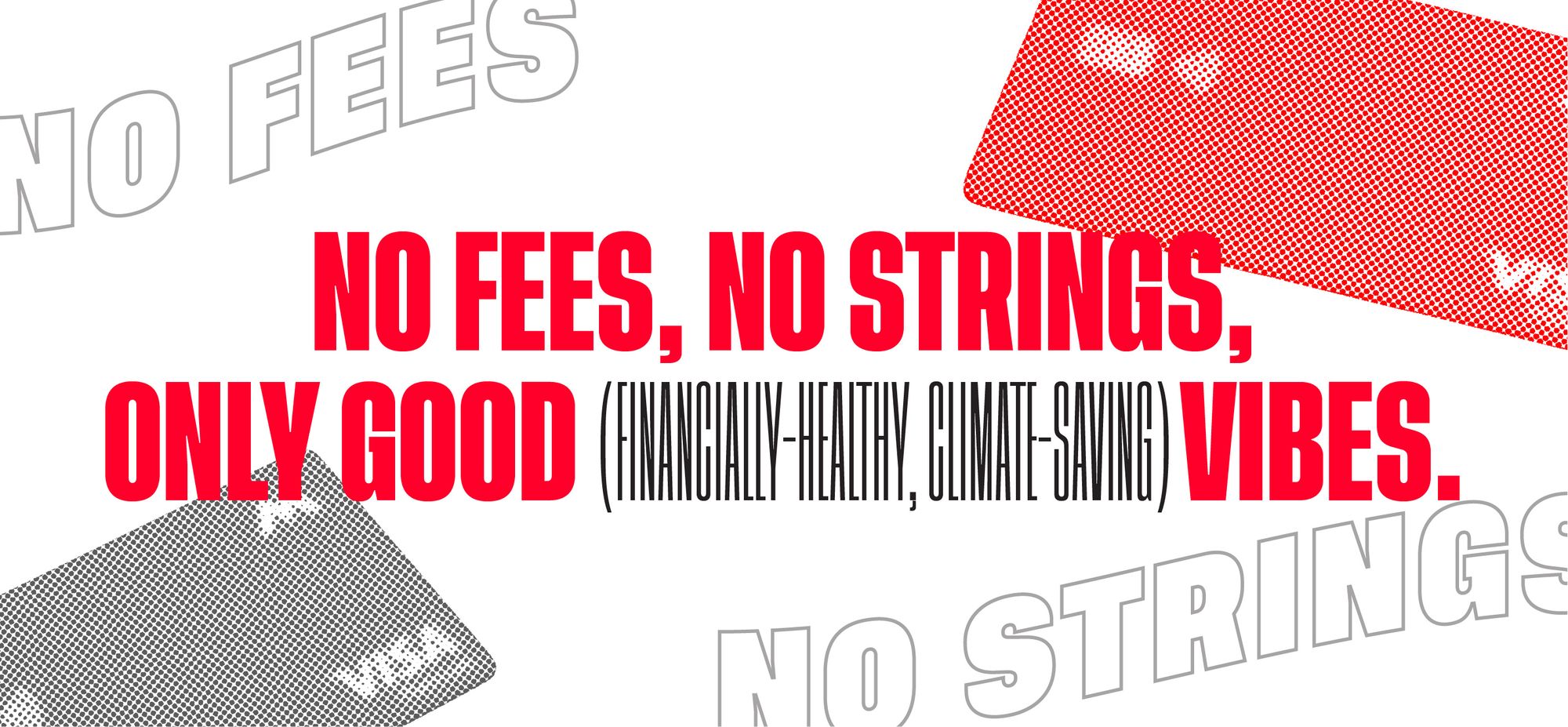 You've heard about our new cashback deal, right? As of June 1, all MogoMembers earn unlimited 2% bitcoin cashback on every single dollar they spend using the MogoCard—topped off with carbon offsets. No fees, no strings, only good (financially-healthy, climate-saving) vibes.

But how can you make the most of your cashback?

What is a cashback card?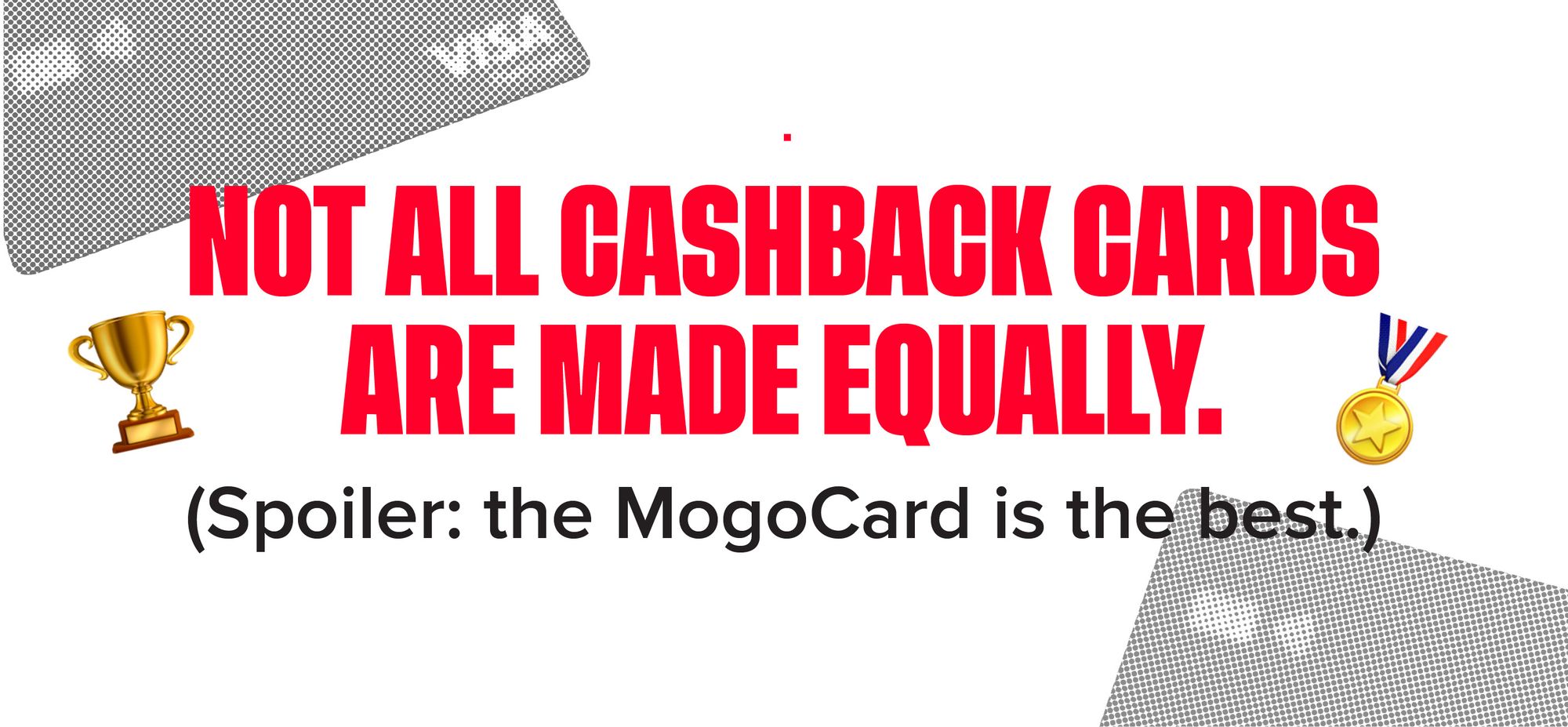 A cashback card is a spending card that rewards you for making purchases.

Commonly, when you use a cashback card, the card issuer rewards you with a percentage of the value of your purchase.

Cashback programs aren't available on debit cards, but they are available on some credit and prepaid cards. However, not all cashback cards are made equally. (Spoiler: the MogoCard is the best.)

Credit cards with cashback programs, for example, require you to go into debt. Yes: in order to take advantage of the cashback scheme, you have to use the credit card. Your cashback is simply applied to your debt, and doesn't ever wind up in your pocket.

This is a bit shady if you ask us, because it incentivizes accumulating debt, and that's almost never a good thing.

So we created a winning alternative, and it's totally free.

Use the MogoCard to make you money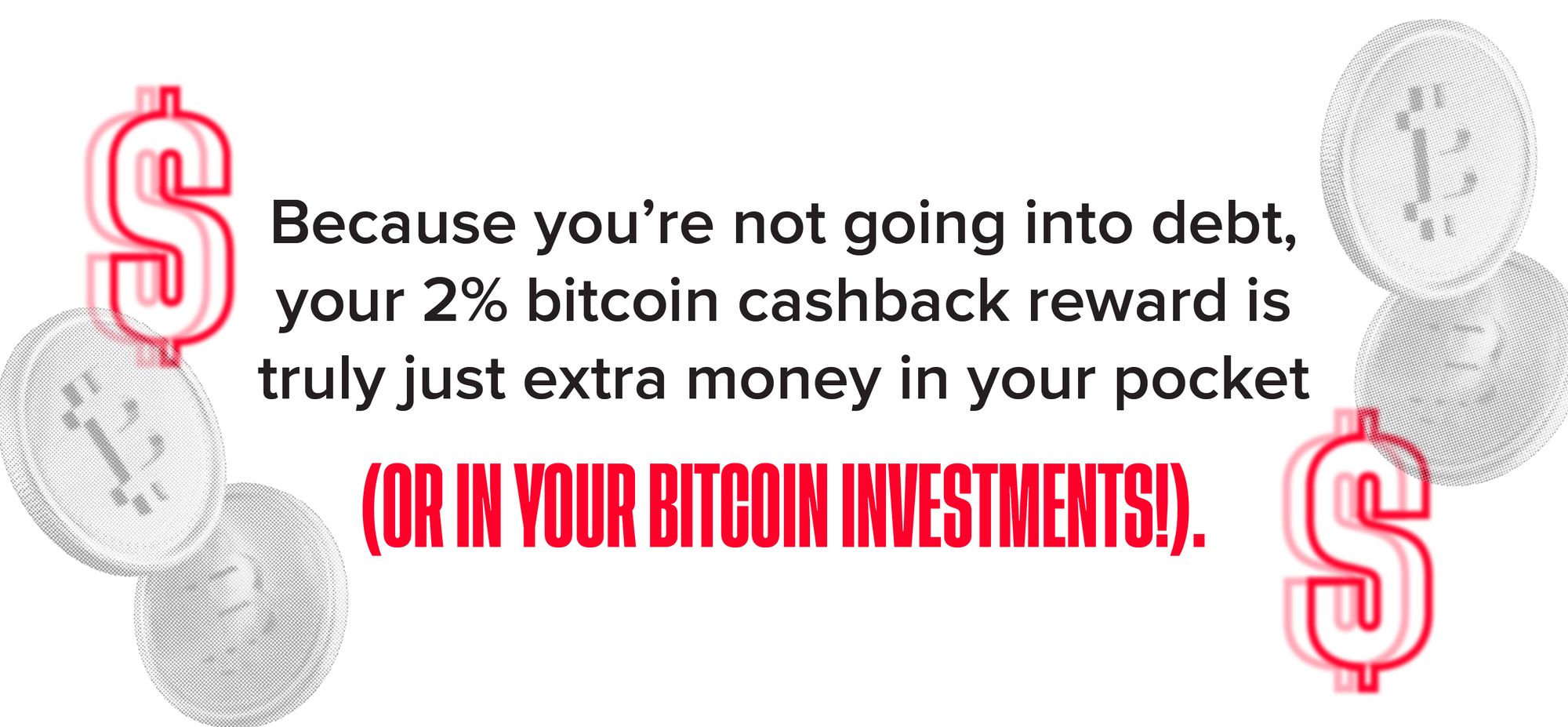 The MogoCard is the best rewards card in Canada. Why? Because the card has no annual fee, offers unlimited 2% bitcoin cashback on all purchases, free carbon offsetting, and free credit score monitoring and identity fraud protection.2

That's why.

The MogoCard is a prepaid card, which means you can't go into debt while using it. And unlike all other prepaid rewards cards, the MogoCard offers unlimited 2% bitcoin cashback on every single purchase, regardless of spend category.

Because you're not going into debt, your 2% bitcoin cashback reward is truly just extra money in your pocket (or in your bitcoin investments!).

Earn unlimited Bitcoin everytime you spend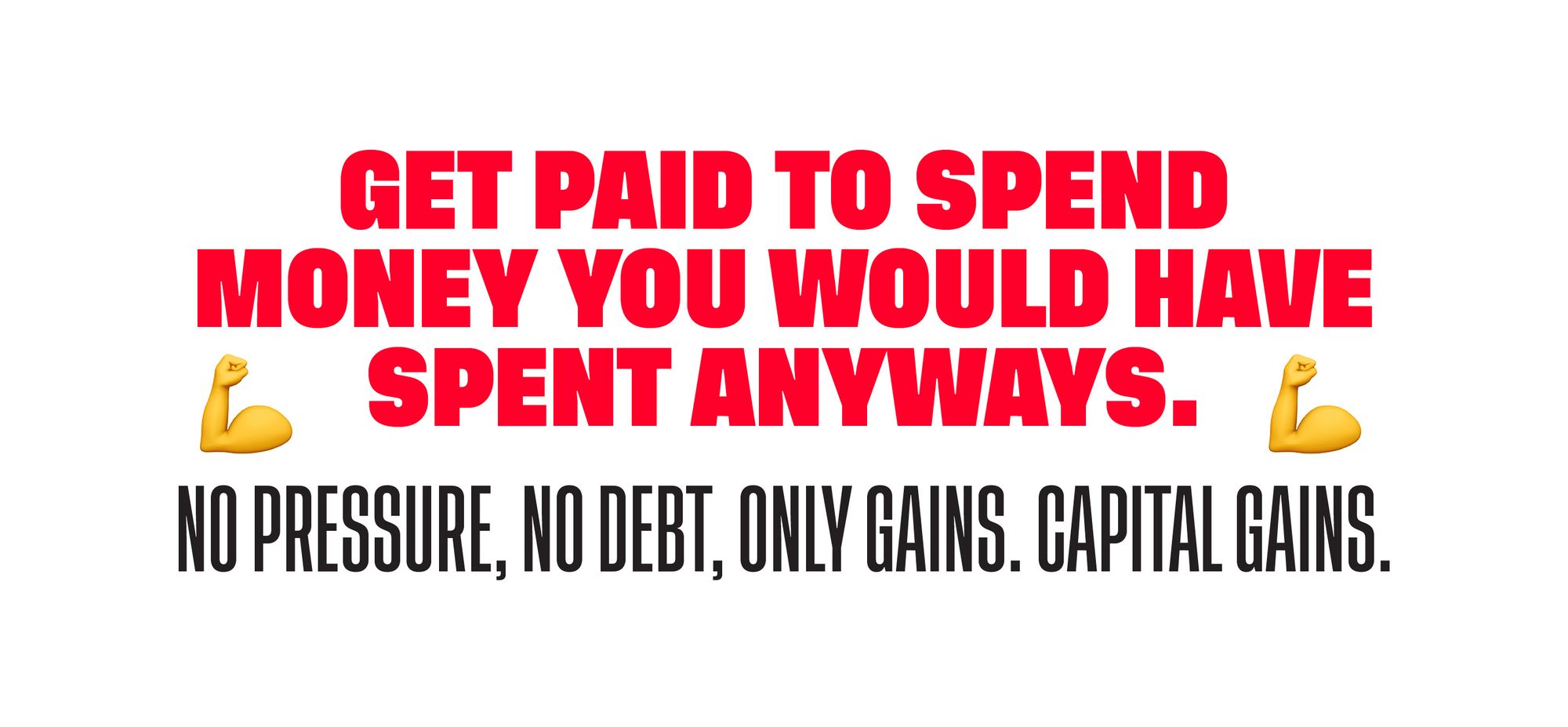 Have you ever wondered how to invest in bitcoin? We've got answers.

The MogoCard offers Canada's most flexible cashback program. Unlike other credit cashback schemes or prepaid cashback programs, MogoCard rewards you with 2% cashback in the form of bitcoin.

Really? Yes. This is how to earn unlimited bitcoin cashback.

When you sign up for our free Bitcoin & Rewards program, your cashback drops straight into your account in the form of satoshis, which are the smallest unit of bitcoin. If you want to use your cashback, simply withdraw it from your bitcoin account as cash.

Alternatively, leave your new satoshis to grow in your bitcoin account. This way, we're enabling Canadians to invest in bitcoin, an asset class we feel could help build generational wealth, without ever spending a penny of their own money on crypto.

Think of it this way: you're getting paid in bitcoin  to simply spend money you would have spent anyways. No pressure, no debt, only gains. Capital gains.

Ready to sign up for the MogoCard? We're stoked to have you.

Get the card in a category of its own and start spending like you mean it. 🚀 💸
* Trademark of Visa International Service Association and used under licence by Peoples Trust Company. Mogo Visa Platinum Prepaid Card is issued by Peoples Trust Company pursuant to licence by Visa Int. and is subject to Terms and Conditions, visit mogo.ca for full details. Your MogoCard balance is not insured by the Canada Deposit Insurance Corporation (CDIC). MogoCard means the Mogo Visa Platinum Prepaid Card.

1 - Bitcoin Cashback is a component of Mogo's Rewards program. To be eligible you must have: (i) a Bitcoin & Rewards or MogoCrypto account; and (ii) the Mogo Visa Platinum Prepaid Card ("MogoCard"). Eligible MogoMembers will earn 2% Bitcoin Cashback on Canadian and foreign currency purchases. Bitcoin Cashback is earned monthly and based on all eligible purchases made in the preceding month. Mogo will determine the eligible 2% in fiat and will convert that fiat to satoshis according to the Satoshi Conversion set out in detail in the MogoAccount. All decisions regarding the conversion to satoshis by Mogo are final and binding. Additional eligibility requirements, transaction exclusions, and other terms are set out in full in the MogoAccount Terms and Conditions, which may be changed or terminated at any time without notice, see: https://www.mogo.ca/terms-and-conditions. Mogo cannot guarantee that the value of your Bitcoin Cashback will increase. If the price of bitcoin decreases then you may lose some or all of the value of your Bitcoin Rewards.

2 - Free credit score is provided by Equifax and is only available to MogoAccount holders that have passed identity verification. The Equifax credit score is based on Equifax's proprietary model and may not be the same score used by third parties to assess your creditworthiness. The provision of this score to you is intended for your own educational use. Third parties will take into consideration other information in addition to a credit score when evaluating your creditworthiness. Equifax® is a registered trademark of Equifax Canada Co., used here under license. No one can prevent all identity fraud and Mogo does not monitor all transactions at all businesses. Currently, Mogo only monitors hard inquiries into the Equifax® Canada Co. credit bureau and will provide push and/or email notifications within 24 hours of the inquiry being reported. Refer to the MogoProtect Terms & Conditions for more information https://www.mogo.ca/pdfs/MogoProtectTermsAndConditions.pdf.