Mortgages & Bitcoin Made Easy
Right off the bat, for those in a hurry: We've just extended our Bitcoin Cashback Program to MogoMortgage.1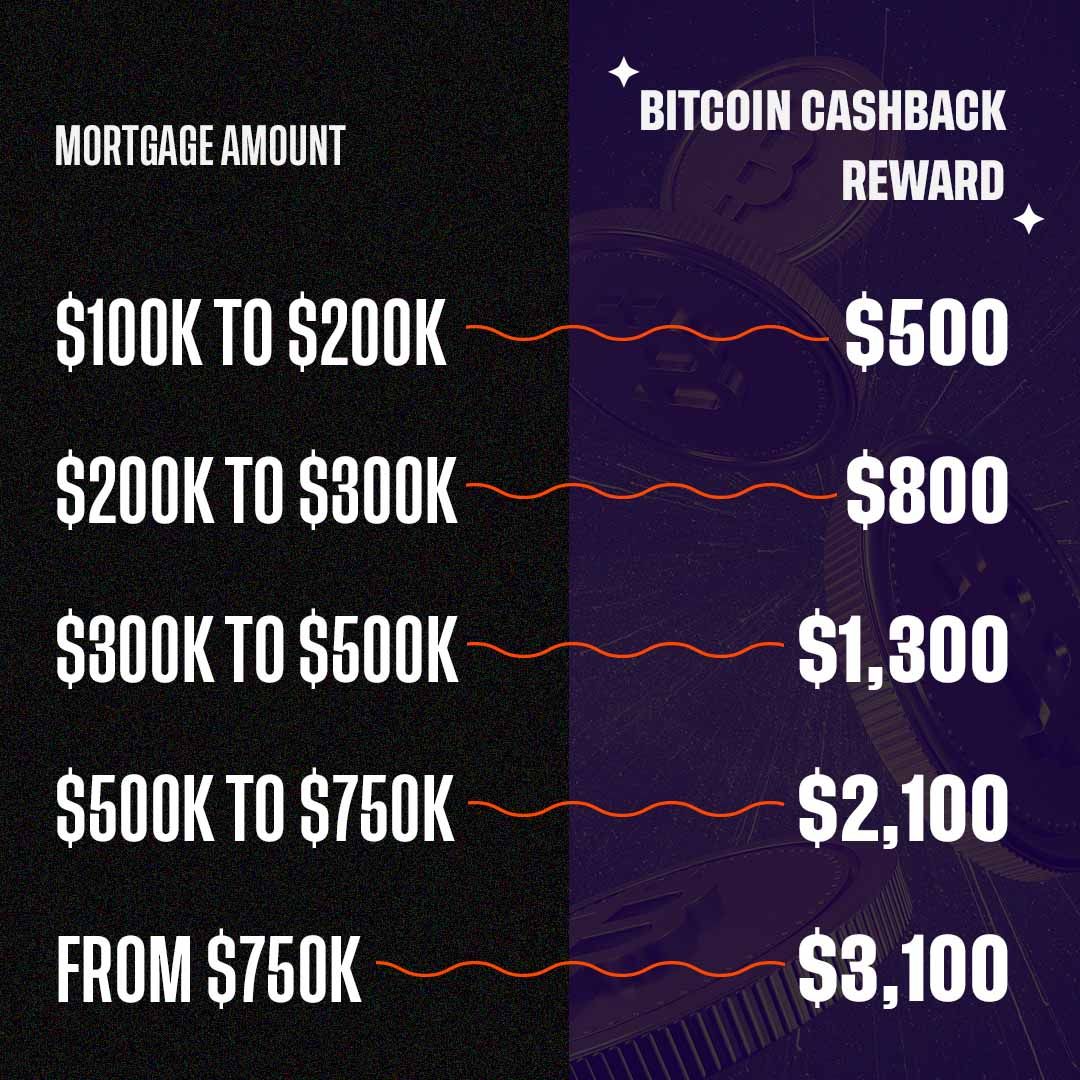 Earn up to $3,100 cashback in your free Bitcoin and Rewards account, either to pocket or stack sats (buy bits of bitcoin).2





Onto the nitty-gritty!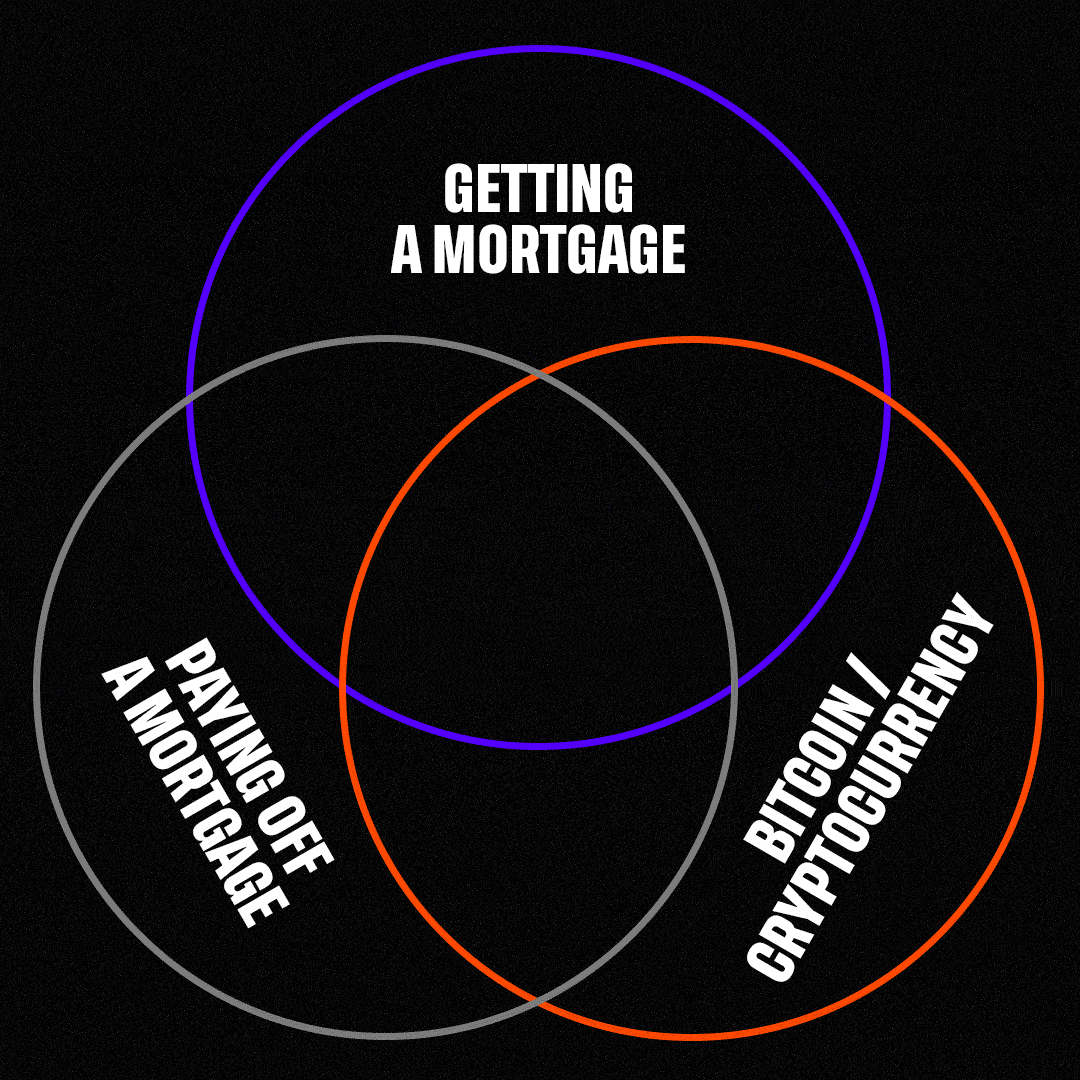 So, we thought we'd make all three easy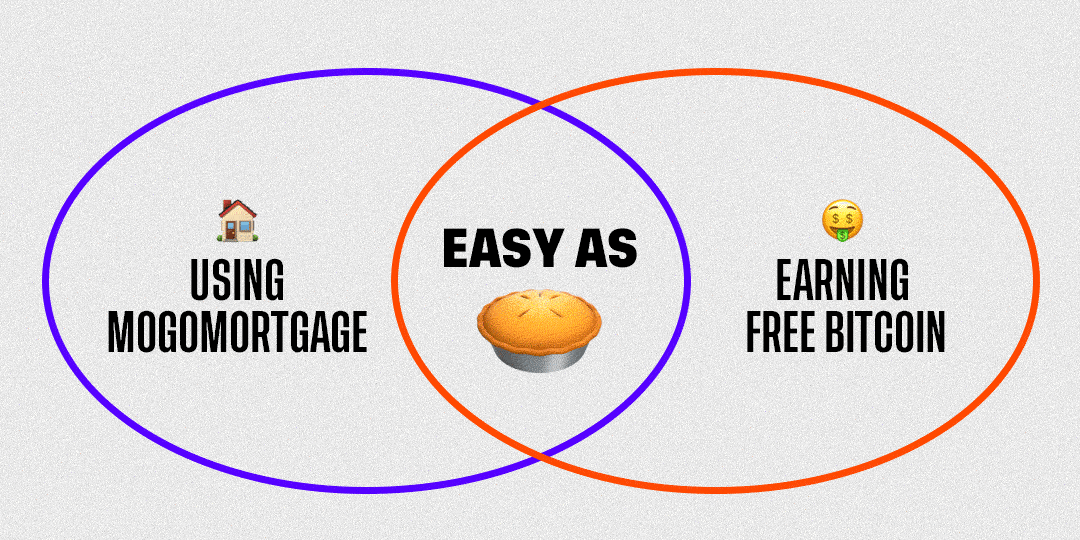 When you take out a new mortgage or refinance one with Mogo, we'll reward you with up to $3,100 free cashback into your Bitcoin & Rewards account. Why? Because we know mortgages can feel tough, and you deserve it. It's also a great way to earn money for bitcoin if you've ever wanted to dip your toe in, risk-free.
(P.S. If you're foggy on mortgages (fair enough), we'd highly recommend learning the basics; knowledge is power, and even if buying a house isn't in your near future, it's good to get the know-how for when it is. Check out our Twitter thread with a simple explainer on home-buying.)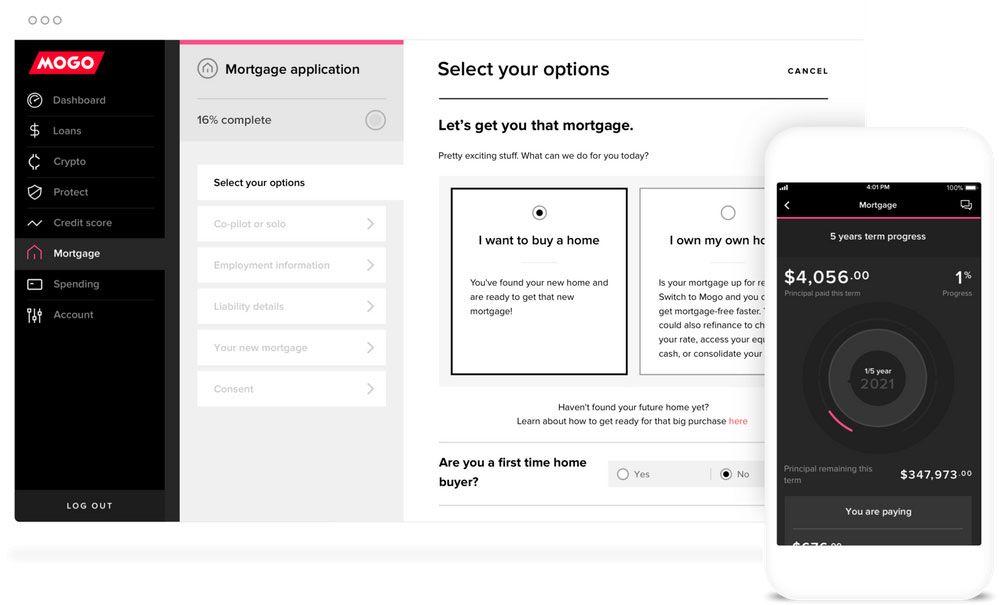 We've got a super simple and quick (like, few-minutes-quick) application process, and our MogoMortgage team will be there to support you through the whole process. With MogoMortgage, you'll get our lowest rates that fit your borrowing needs (without having to coax or charm us).


As a mortgage brokerage, we work with some of the top lenders in Canada to put together a lineup of some of the best mortgage products and rates. You'll then be able to easily monitor progress of both bitcoin and your mortgage right in the Mogo app.
No bank phone hold music necessary. Unless you're into it.
1- To apply for any Mogo product, you must open a MogoAccount and pass identity verification. The MogoAccount is currently only available to individuals in BC, AB, SK, MB, ON, NB, NS, PE, NL, YT, NT and NU. who have reached the age of majority in their province of residence. The MogoMortgage application is currently only available to MogoMembers in BC, AB, MB, ON, NB, NS, PE and NL that have met our underwriting requirements. MogoMortgage is offered by Mogo Mortgage Technology Inc. o/a MogoMortgage, a mortgage brokerage (Ontario: FSCO License No. 12836).

2 - Eligible MogoMembers who obtain a MogoMortgage will receive a Reward of up to a maximum amount of $3100 in fiat currency deposited into their Bitcoin & Rewards Account based on the principal amount of their mortgage. The actual amount you receive will depend on a number of factors related to the specific mortgage you obtain. All Rewards are subject to the eligibility requirements and other terms set out in the MogoAccount Terms and Conditions which may be changed or terminated at any time without notice for more information see: https://www.mogo.ca/terms-and-conditions.

3 - Rate as at March 28, 2021. Assuming no additional optional fees are charged, the Annual Percentage Rate is the same as the Interest Rate. Rates are subject to change without notice at anytime. Offer may change or be withdrawn at any time without notice. Other conditions and restrictions apply.