The Canadian News Stories that Blew Our Minds in 2013 - Pics & Videos
From whales, to hockey, to alleged drunken crack smoking stupors, 2013 had it all. Here are some of the stories and pictures that really got everyone talking through the year.
Rogers Takes the NHL from TSN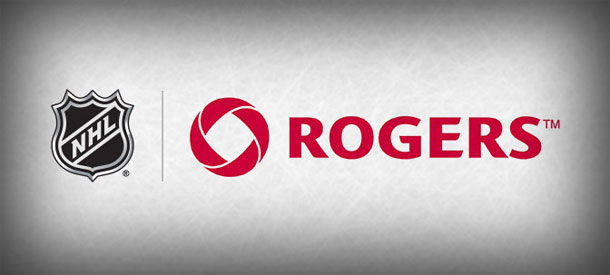 NHL
12 years, $5.2Billion – it might just be the most impressive hockey contract of all time. It's the deal that landed Rogers Sportsnet the exclusive TV rights to show the NHL for the next dozen years. Get ready for a different sports landscape as this changes next year. But don't worry, Hockey Night in Canada will still live on, on CBC for the time being.
Killer Whale Rescue Produces an Impressive Shot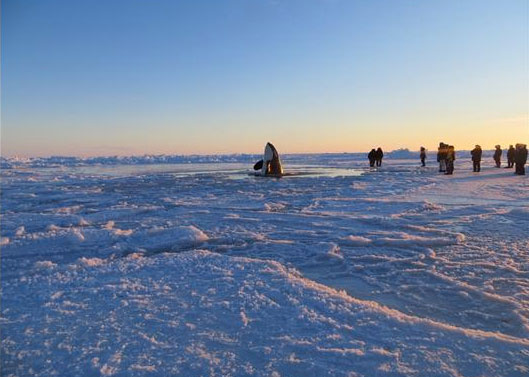 vancouversun.com
January 8th, Northern Quebec. This picture captured a truly great rescue story in Inukjuak, as a trapped pod of killer whales broke free to breath. Following these images, reports of the whales' safety were confirmed.
The Fog in Vancouver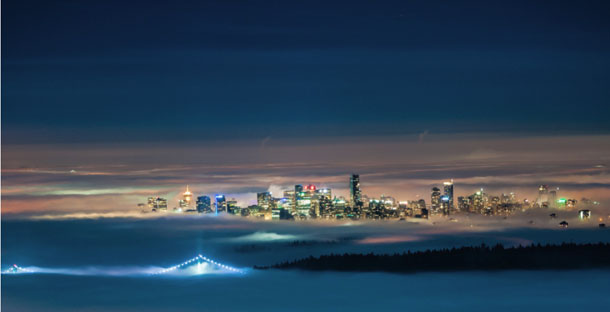 vancitybuzz.com
While it wasn't an impressive news story of survival, or huge significance,  that week in October produced some spectacular images of Vancouver shrouded in fog. Check out our favourite one above.
Alberta Flooding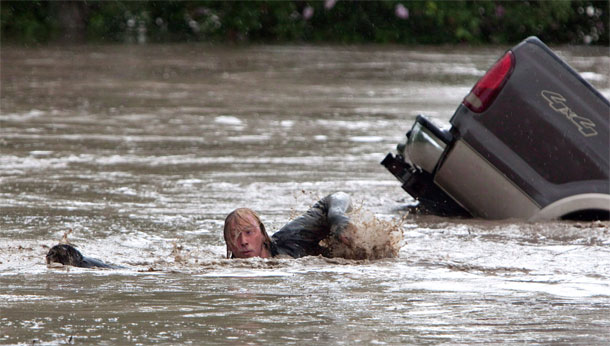 canada.com
Our hearts go out to the victims of the June flooding in Southern Alberta. The rush of water was as impressive as the spirits of the community that rallied around those affected. There is still cleanup to do in some of the areas hardest hit – but we saw what our country is made of in the days that followed this natural disaster.
Commander Chris Hadfield
Hadfield really put Canada on the map (in a positive way) this year, by being nowhere close to the country. From the International Space Station, Hadfield inspired the world and gave Canadians a lot to be proud of. Check out his best deep space moves in his impressive Space Oddity music video. Over 19 million views – that's getting into Bieber territory for Canadian-driven Youtube views.
Rob Ford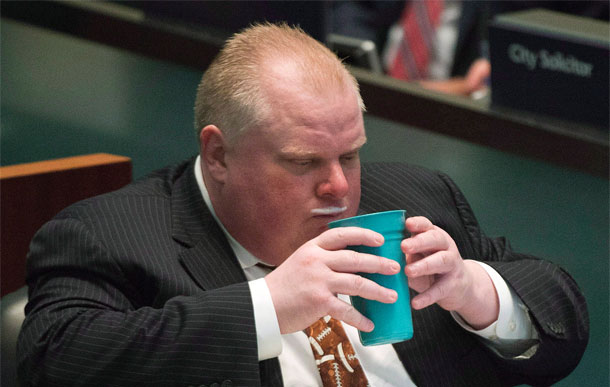 canada.com
There really couldn't be a different number 1, could there? I mean, this reggae dancin', crack smokin', councilwoman-steam-rollin' force of nature provided news fodder for comedians, news outlets, and was truly the biggest political train wreck of the year. When it's all said and done, this will be the year of the Ford.