89.4% of Canadians are failing to get cashback during COVID
Some of our recent market research showed two worrying trends.

When asked if they had made any major purchases in the last year with a cashback card, 58.7% of Canadians said no, and 30.7% of Canadians admitted that they don't actually have a cashback card in the first place.1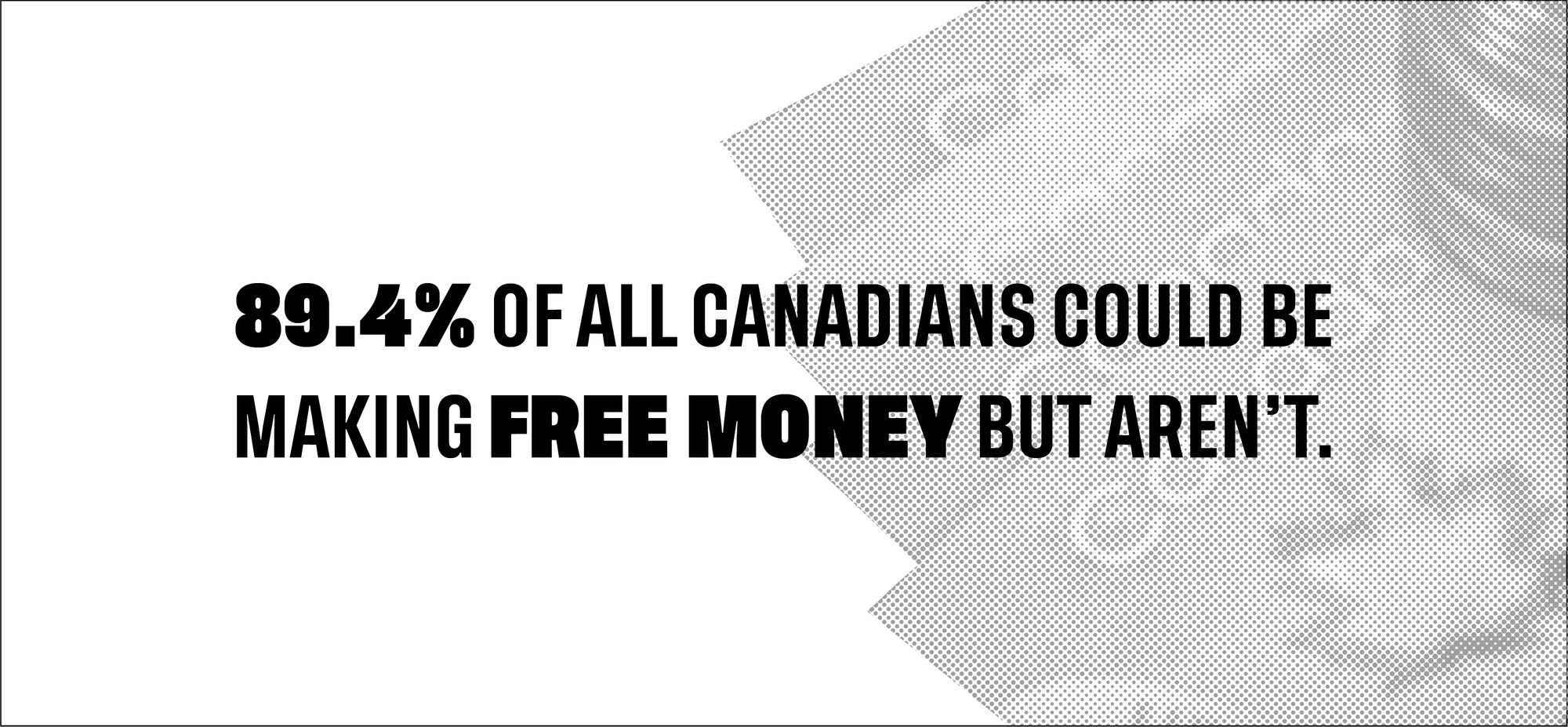 This creates a combined total of 89.4% of Canadians who simply aren't maximizing their cashback potential.

That means 89.4% of all Canadians could be making free money but aren't.

Cashback Earnings: The Big Picture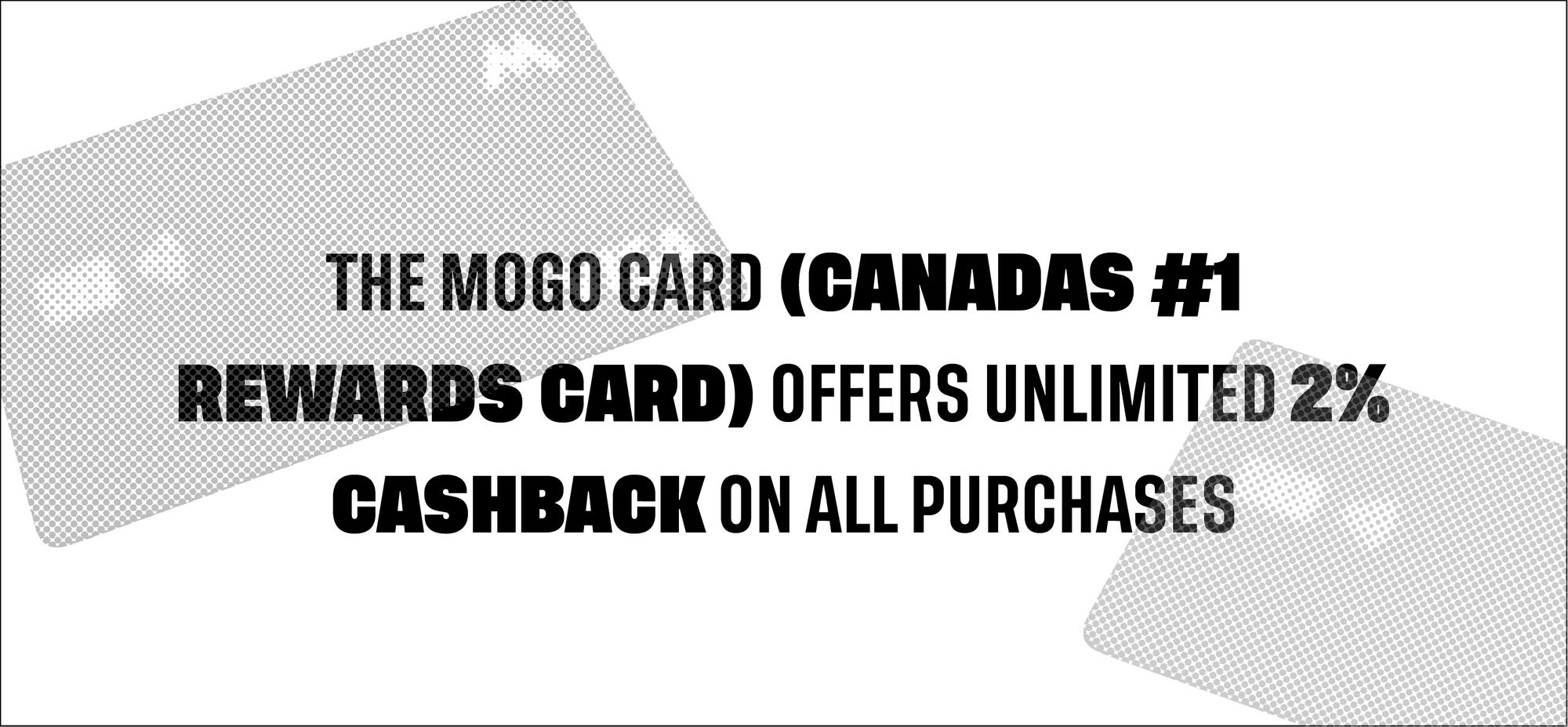 Cashback cards today are better than they used to be. When we think of cashback cards, the first that usually springs to mind is probably a credit card, or another rewards program like Air Miles. These programs incentivize users to go into debt and their rewards can be difficult to redeem, making the whole process seem more trouble than it's worth.

But no longer.

The Mogo Visa* Platinum Prepaid Card offers 2% unlimited cashback on every single purchase made with the card.2 Because the MogoCard is prepaid, it's impossible to go into debt while using it—all cashback earned can simply be withdrawn as cold, hard cash in your pocket. It's got the rewards of a credit card with the control of a debit card.

What difference does 2% cashback really make?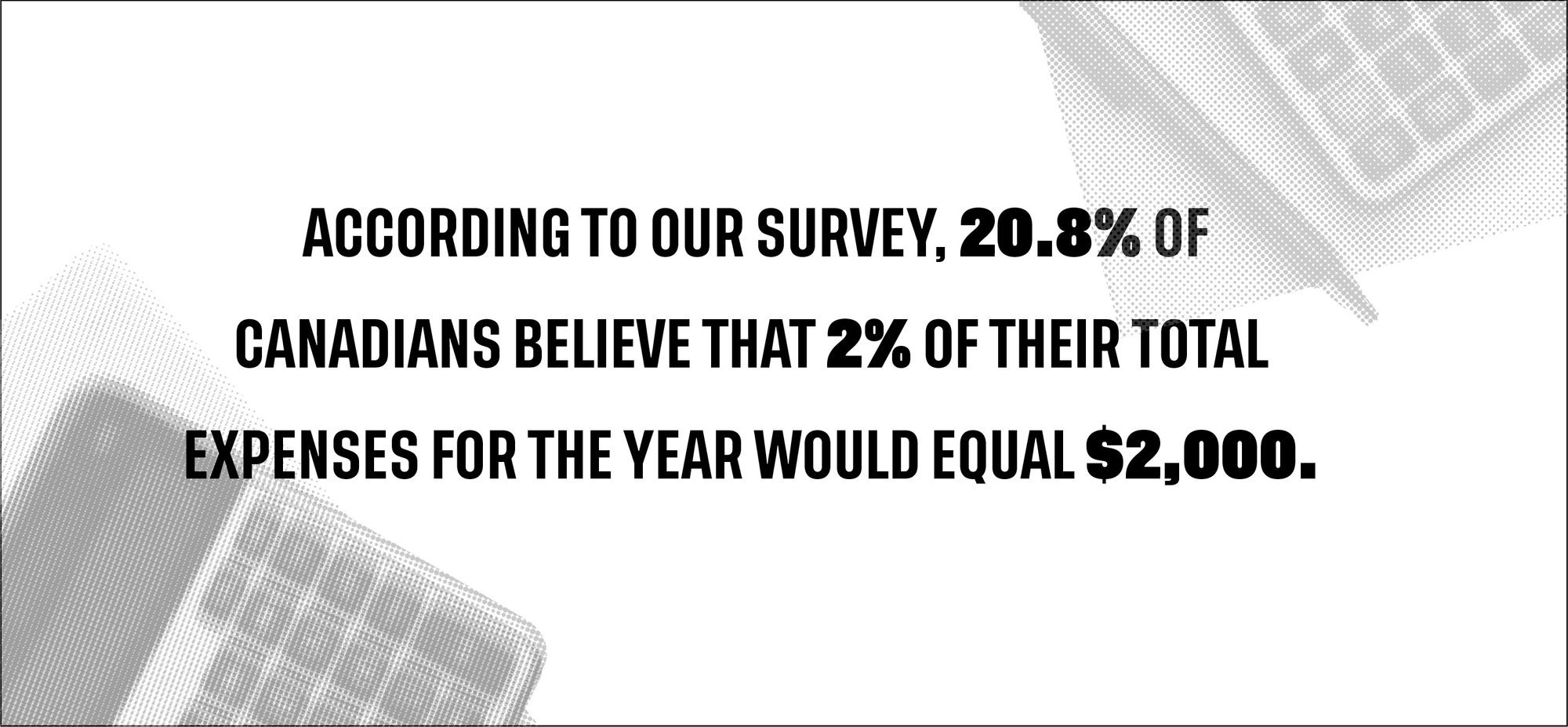 Well, the numbers speak for themselves: according to our survey, 20.8% of Canadians believe that 2% of their total expenses for the year would equal the remarkable sum of $2,000.

The bottom line: Canadians not making use of cashback cards are losing out on free money. Plain and simple. And it's time for that to change.

Points Purgatory: Overhauling Cashback Programs

At Mogo, we knew our MogoCard needed to be the best rewards card in Canada—and now, it is. There's no convoluted points conversion, no limits by purchase category, and no debt to manage. Plus: you get free monthly credit score monitoring and ID fraud protection just for signing up.3 See? It really is the best rewards card in Canada.

Mogo's unlimited 2% cashback is also Canada's most flexible. Cashback rewards  are deposited as satoshis, so MogoMembers can sit back to watch their cashback grow on the crypto market, or withdraw their earnings as cash to use as they please.

By comparison, other rewards and cashback programs seem antiquated.

For example, according to our research, 72.9% of Canadians say they would not use a travel points card to buy non-travel items knowing the value of points is less when redeemed. If it's difficult or confusing to use your points, is it really even a true rewards program?

"We created a cashback card that gives you the control of a debit card with the rewards of a credit card, so you can effortlessly avoid debt and save more for your future," Dave Feller, Mogo CEO explains.

"With the MogoCard, you'll earn 2% unlimited cashback every time you spend. You can withdraw your rewards as cash or hold them as bitcoin, which has the potential to increase in value over time, unlike traditional travel points. That 2% could turn into 5% or 10% or more. What other rewards card can do that?"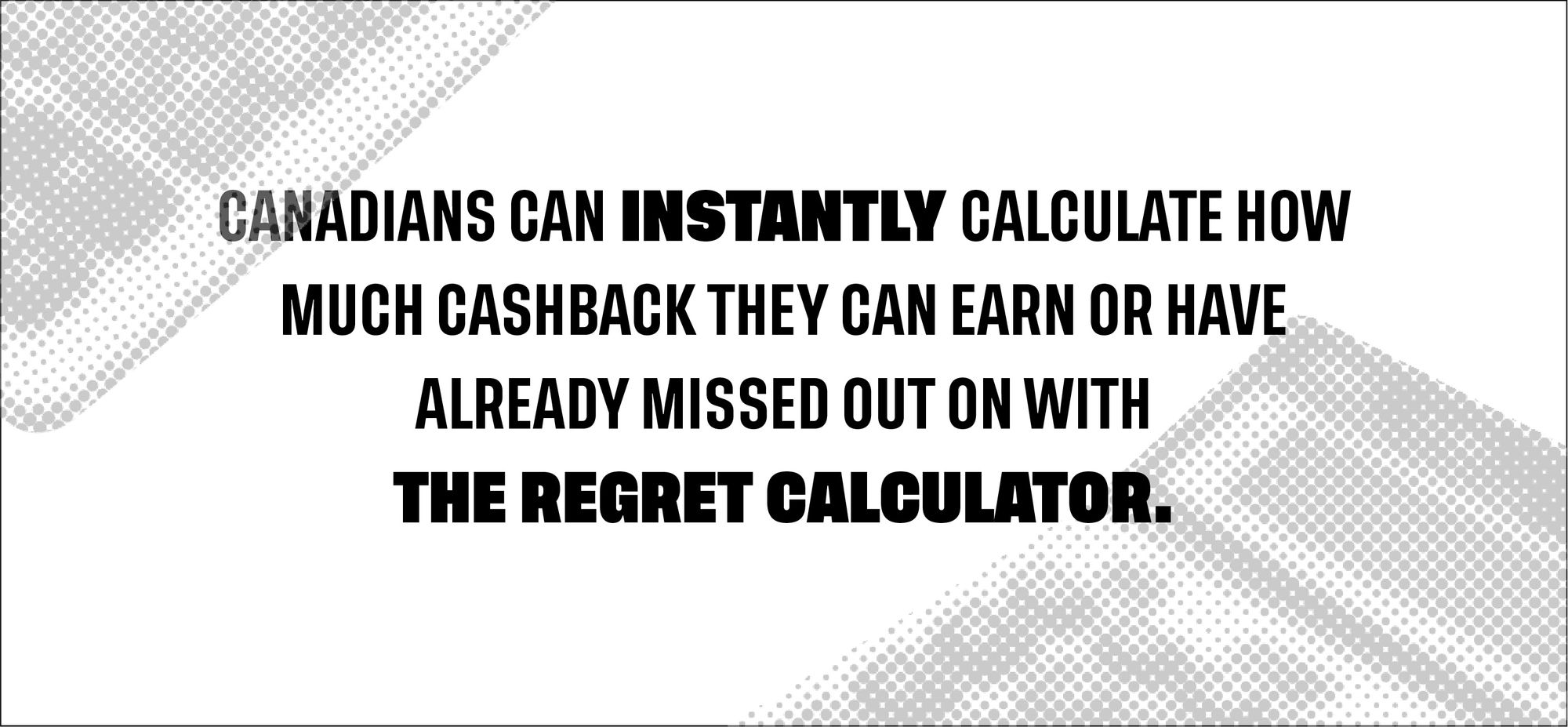 To show Canadians how much their 2% cashback could conceivably create, we created the Regret Calculator.

The calculator is meant to showcase what 2% cashback could mean for Canadians who are looking to save or may be struggling due to the global pandemic. With the calculator, Canadians can enter recent and upcoming  purchases such as appliances, computers, cell phones or seasonal wardrobes as well as recurring monthly expenses to instantly calculate the approximate cashback they could earn or have already missed out on.4

If you want some real motivation, enter all of your monthly expenses that you currently pay for using a credit card or a non-cashback card.

See? 2% cashback on every purchase adds up—fast.

"As the country opens up and Canadians get back to life, using Mogo for your spending can have a big impact on your finances" said Dave Feller. "Survey after survey clearly shows that the majority of Canadians want to increase the money they have for saving and investing and that all comes down to how well you control your spending. This card was designed to do just that."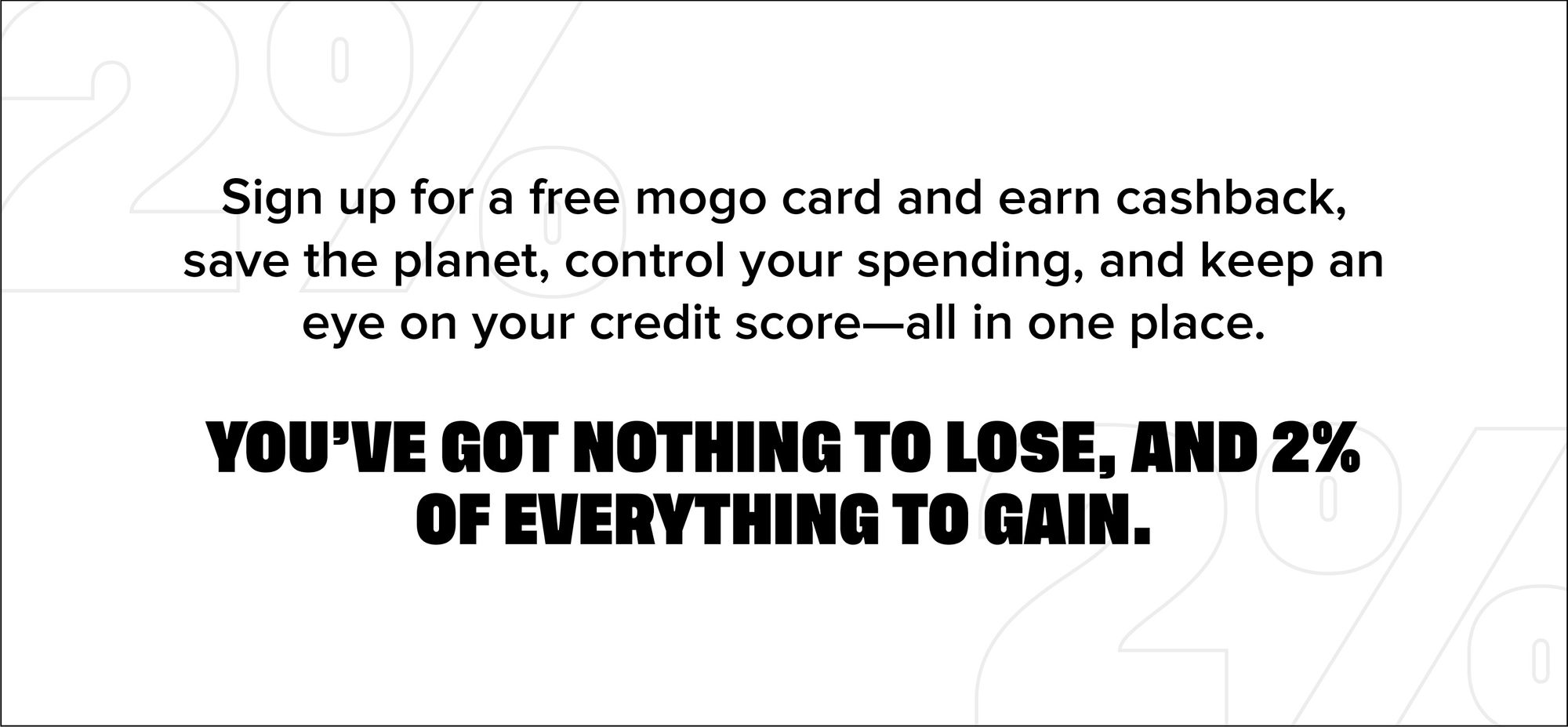 It's as easy as signing up for a free MogoCard. Earn cashback, save the planet, control your spending, and keep an eye on your credit score—all in one place. It's time to do money like you mean it, Canada.

You've got nothing to lose, and 2% of every purchase to gain.
*Trademark of Visa International Service Association and used under licence by Peoples Trust Company. Mogo Visa Platinum Prepaid Card is issued by Peoples Trust Company pursuant to licence by Visa Int. and is subject to Terms and Conditions, visit mogo.ca for full details. Your MogoCard balance is not insured by the Canada Deposit Insurance Corporation (CDIC). MogoCard means the Mogo Visa Platinum Prepaid Card.

1-This survey was conducted by Mogo Inc. This was an online survey of 1000 random Canadians that took place between May 12, 2021 and June 7, 2021. The survey consisted of 11 questions with multiple choice answers and targeted English speakers between the ages of 18-64.

2-Bitcoin Cashback is a component of Mogo's Rewards program. To be eligible you must have: (i) a Bitcoin & Rewards or MogoCrypto account; and (ii) the Mogo Visa Platinum Prepaid Card ("MogoCard"). Eligible MogoMembers will earn 2% Bitcoin Cashback on Canadian currency purchases and on foreign currency purchases. Bitcoin Cashback is earned monthly and based on all eligible purchases made in the preceding month. Mogo will determine the eligible 2% in fiat and will convert that fiat to satoshis according to the Satoshi Conversion set out in detail in the MogoAccount. All decisions regarding the conversion to satoshis by Mogo are final and binding. Additional eligibility requirements, transaction exclusions, and other terms are set out in full in the MogoAccount Terms and Conditions, which may be changed or terminated at any time without notice, see: https://www.mogo.ca/terms-and-conditions.

3-Free credit score is provided by Equifax and is only available to MogoAccount holders that have passed identity verification. The Equifax credit score is based on Equifax's proprietary model and may not be the same score used by third parties to assess your creditworthiness. The provision of this score to you is intended for your own educational use. Third parties will take into consideration other information in addition to a credit score when evaluating your creditworthiness. Equifax® is a registered trademark of Equifax Canada Co., used here under license. No one can prevent all identity fraud and Mogo does not monitor all transactions at all businesses. Currently, Mogo only monitors hard inquiries into the Equifax® Canada Co. credit bureau and will provide push and/or email notifications within 24 hours of the inquiry being reported. Refer to the MogoAccount Terms & Conditions for more information https://www.mogo.ca/terms-and-conditions.

4-Our Regret Calculator is for illustrative purposes only and is an approximate representation of the amount of bitcoin cashback that could be earned expressed in Canadian fiat currency. All Bitcoin Cashback is rewarded in bitcoin. Mogo will determine the amount of Bitcoin Cashback that you will receive by calculating 2% of all of your eligible purchases in fiat and converting that fiat amount to satoshis according to the Satoshi Conversion set out in more detail in the MogoAccount Terms and Conditions, here: https://www.mogo.ca/terms-and-conditions. The price of bitcoin changes rapidly and so the value of your rewards in Canadian currency may actually be worth more or less than 2% depending on when you decide to sell and withdraw your Bitcoin Cashback as Canadian fiat currency. Mogo cannot guarantee the value of your bitcoin cashback rewards in fiat. If the price of bitcoin decreases then you may lose some or all of the value of your rewards. The exchange rate we offer you on a buy or sell transaction of cryptocurrency is calculated from our Exchange Partner's price, which may include fees or mark-ups applied by our Exchange Partner and/or other factors such as market depth and volatility, and includes a 1% fee charged by us. You can check the exchange rates we offer for cryptocurrency purchases and sales at any time from within the MogoAccount.