What is Dollar Cost Averaging?
They say 'what goes up, must come down', but "down" doesn't have to mean crashing into the dirt. Screw you, Isaac Newton!!! (Actually, Isaac Newton made some great points with gravity and we appreciate science very much. We take it back. Sorry.) This just highlights the importance of having the right strategy if you're going to put money into a speculative asset class like bitcoin.1

So, we're here today to teach you about a fun 'lil term.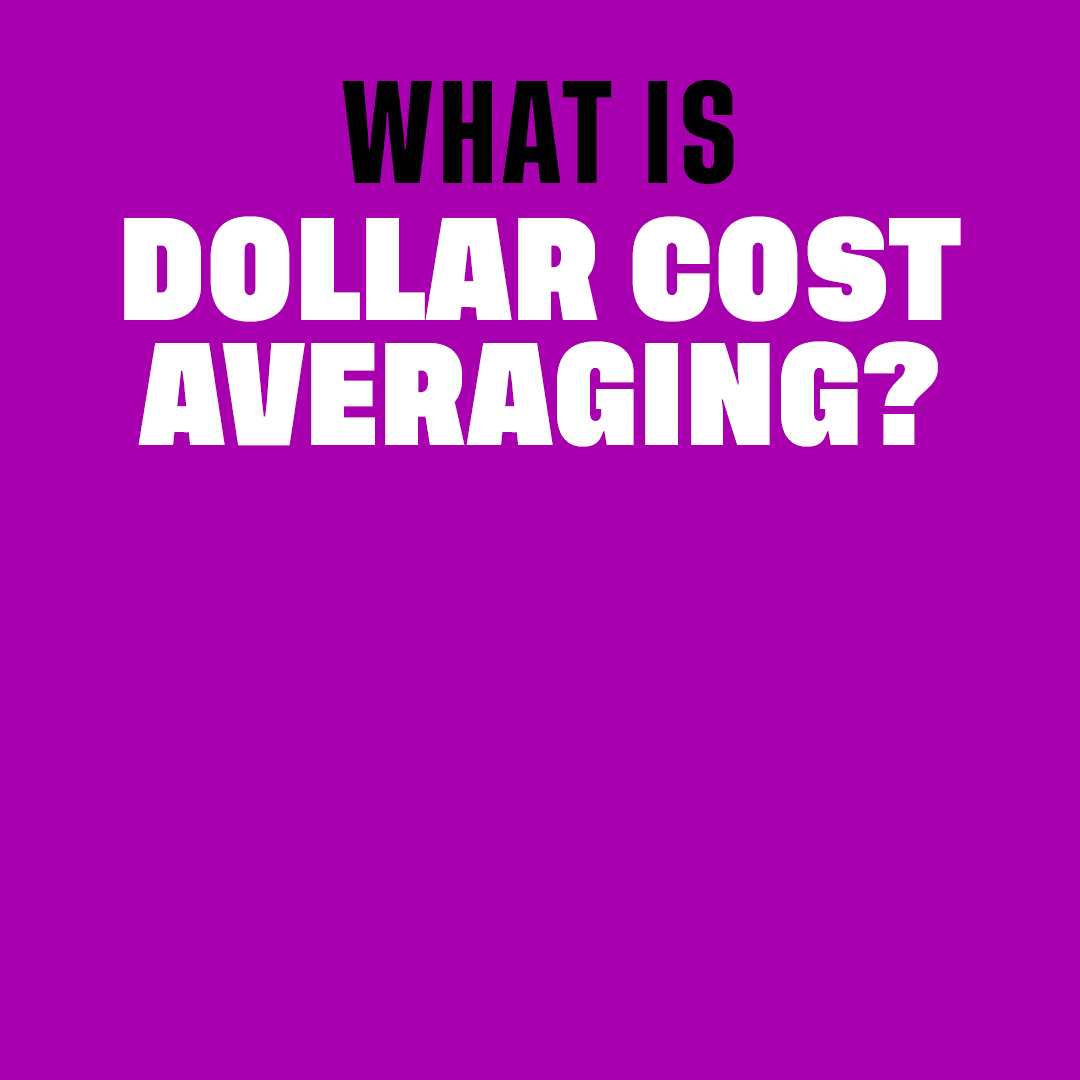 DCA is an investment strategy based on dividing the total amount of money to be invested over a period of time, as opposed to just buyin' it all at once. Some people do this as this can help reduce the impact of volatility on overall purchases. It also helps to avoid buying something at a really high price and then it falls. 📉
So, it's the act of spreading your money out to buy at different prices, both high and low, because you have a belief in the long term prospect of the asset! Much like that Smash Mouth song….you're a believer.
Example time! Let's take an asset like stocks or bitcoin. Instead of investing all your money at once, with DCA you're spreading out the amount you want to invest over time -- i.e. buying $10 a month over 10 months, vs. $100 today.
Bitcoin is a speculative asset class. As such, we're always reminding our Crypto users to never put more money in than what you can afford to lose. It can be one of the least stressful ways to invest into something as long as you believe the value will eventually go up over time.
It also means you're avoiding making one big bad move, like using all your money to buy into an asset when it peaks...and then it falls over the next month.
Try out dollar cost averaging if it sounds right for you, but always, always, always make sure you're playing it safe.


Start Buying Bitcoin with Mogo
- The Mogo Team
1 - To be eligible for MogoCrypto, you must first pass Mogo's identity and security verification process and agree to the MogoCrypto Terms and Conditions. Buying and selling bitcoin is risky and you may suffer huge losses. For more information, see MogoCrypto Terms and Conditions. The information contained in this email is provided for informational purposes only and is not intended as personalized tax, investment, legal, business or other professional advice. It's important to remember that past performance is not indicative of future results. Every situation is unique, and you may wish to get advice from a qualified professional regarding your taxes, investments, the law, business or other matters that affect you.