5 Things That Can Lower Credit Scores (And How You Can Fix Them)
Credit scores are important. Why might yours be falling?
Time for a credit score vibe check, friends.

Let us ask Google what many Canadians are wondering about their credit scores:
"why is my credit score low";

"low credit score";
"fixing low credit score";
"increase credit score";


A very clear picture is emerging. Lots of us have credit scores we're unhappy with, and lots of us want to increase our credit scores in short order. So what can cause low credit scores, and what can be done?

From forgetting to update your address to missing payments, find out what can lower your credit score and how you can take steps to fix them here!

5 Things That Can Lower Credit Scores (And How You Can Fix Them)

The first thing to know about potential causes of dropping credit scores is that, well, they're frustrating. And what's worse? They fall quicker than they're repaired. So if you've got a credit score you're not pleased with, it's important to begin trying to fix it right away.

First, let's isolate possible causes and discuss solutions.

Missing a Payment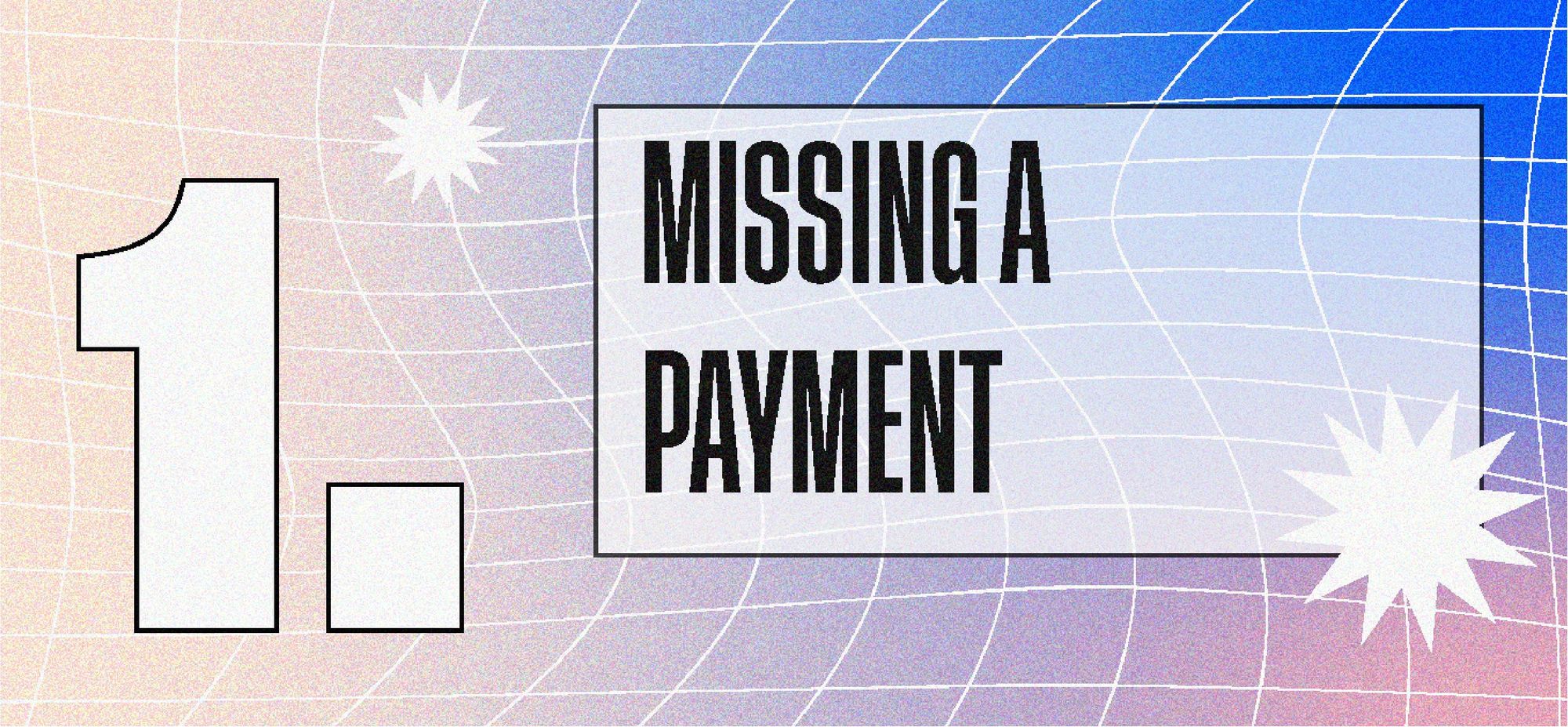 Do you have a late or missed payment?

Credit scores measure your trustworthiness as a borrower. If you have a low credit score, lenders may  assume you are less trustworthy, and may not want to offer you a loan, or a credit card, etc.

So when you miss a payment on your debt, this is taken as a clear sign that you may not uphold your end of the "deal", or, the terms of your loan as a debtor. Hence, missing a debt payment is highly likely  to hurt your credit score.

The fix: this one is simple. Check out your loans and credit cards. Are you late on a payment? Have you missed one in recent months? Make the payment right away or contact your lender to work out an alternate payment plan if you're unable to make a payment.

If you are indeed going to miss a payment or have already missed a payment, it is imperative you work to resolve the matter ASAP.

High Credit Utilization Ratio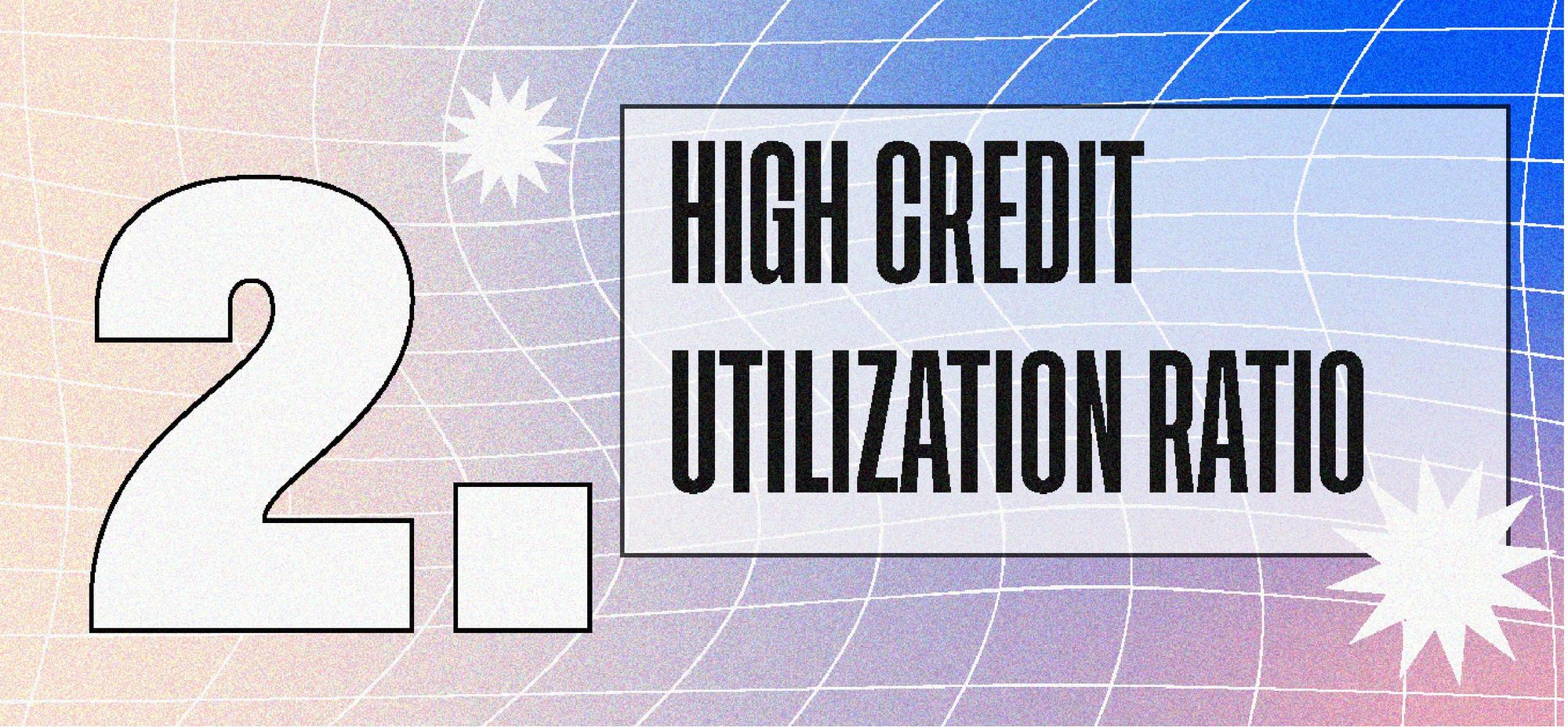 Here's a funny one: lenders generally don't like it when you use more than 35% of your available credit. Why do they give you all that credit, then? One of the many absurdities of the credit system.

If you have a credit limit of $1,000, then, you should not carry a balance greater than $350 every month—otherwise, your credit score may begin to fall. And this is true with any credit limit, $1,000 or $10,000. Yep! It's silly.

You could use your entire available credit occasionally, but it's a best practice to pay it off promptly and only carry a recurring balance at or below that 35% mark.

The fix: if you're carrying a higher balance on your credit card, try to make more than your minimum payment until you're below that 35% mark.

Closing a Credit Card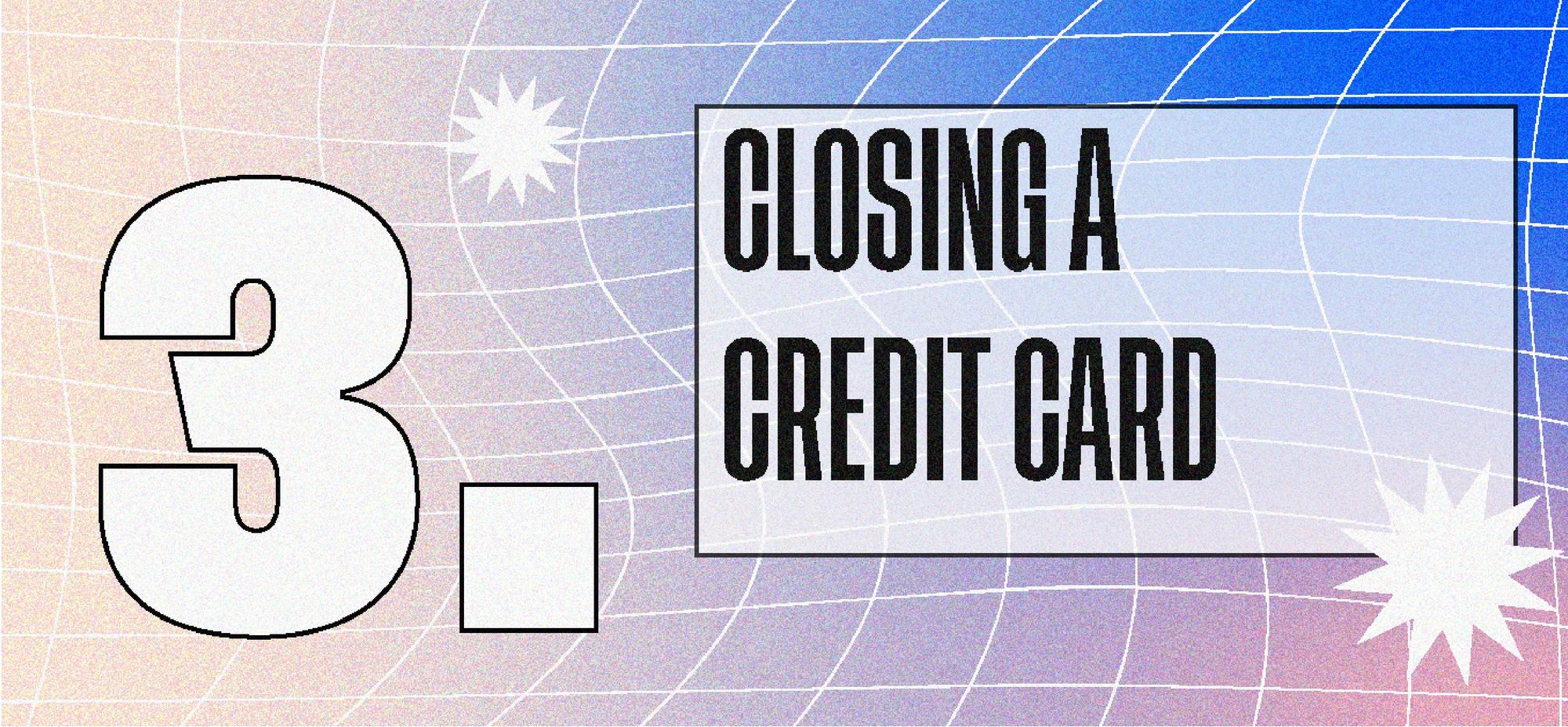 Here's where things get even more absurd. Have you recently closed a credit card? This could be the reason your score took a hit.

Closing a card means you're no longer demonstrating your trustworthiness as a borrower by responsibly carrying debt on that card. It's ridiculous, because for many people, simply having access to a credit card enables terrible habits and can lead to lifelong debt.

Despite all the bad that debt can bring to us, closing our credit cards could indeed hurt our credit scores.

The fix: sometimes closing a card is necessary. If you need to close a credit card, rest assured that your score should recover in time, provided you keep excellent credit hygiene on your other loans, debts, or credit cards.

If you're planning to apply for a big loan like a mortgage, however, keep this in mind while closing cards. It may be best to wait until after you're approved for another loan before you close your credit card to avoid the potential rejection that may come with a lower score.

Lowering Your Credit Limit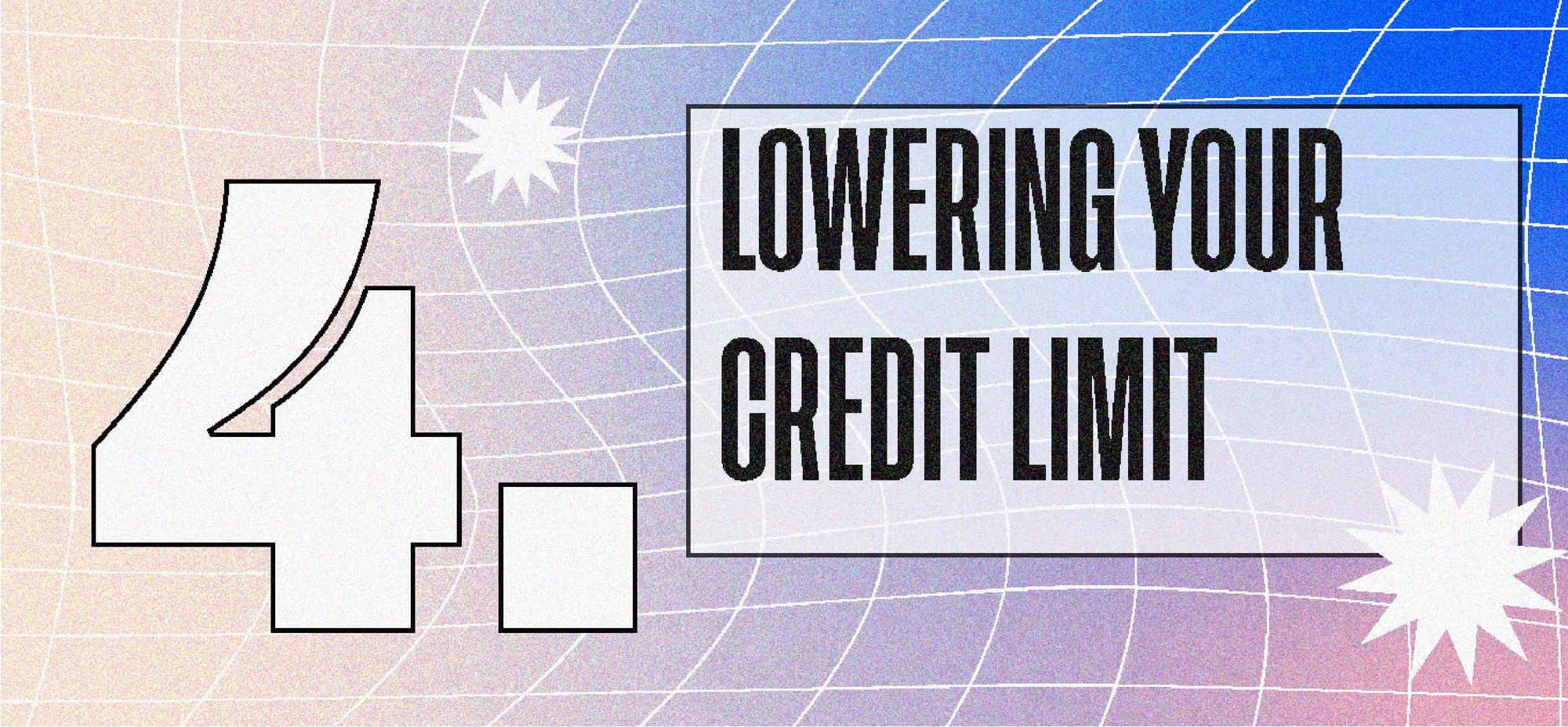 Lowering your credit limit can also cause your credit score to fall because of your debt utilization ratio.

If you have a $1,000 credit limit and are carrying $350 in regular debt, and you lower your credit limit to $500, your credit utilization ratio will be much higher than the requisite 35%. This can hurt your score, as discussed above.

And note: lowering the credit limit on one card can impact all of your available credit across all of your loans and other cards. As in, your credit utilization takes into account all of your debt and your cumulative available credit.

So lowering a credit limit on one card—even one you do not carry a balance on—may cause an overall spike in your credit utilization. As we know, that can hurt your score.

Applying For a New Credit Card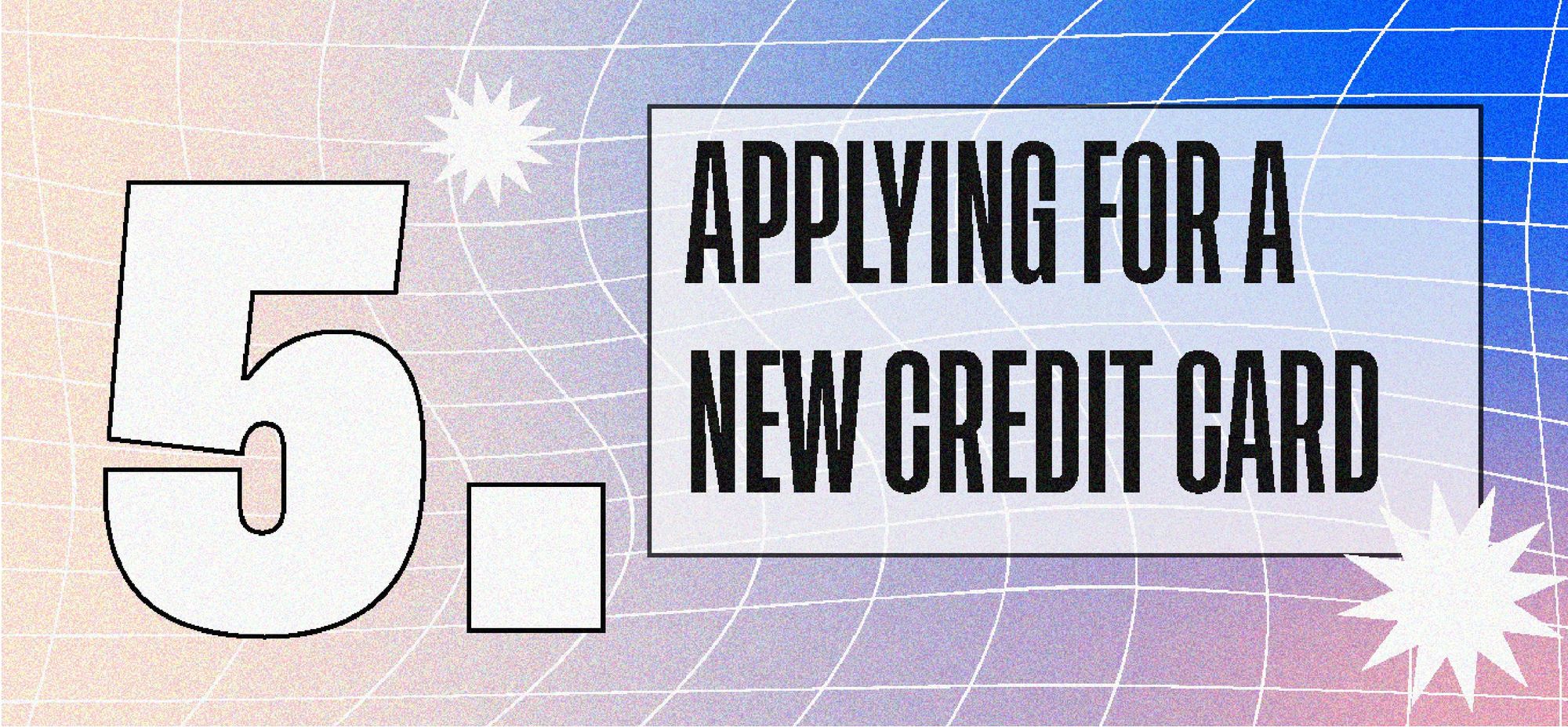 Would-be-borrowers beware: applying for a credit card or a loan can hurt your score.

When you apply for a credit card or a loan, the lender will reference your credit history and score by inquiring against your credit file at Equifax or TransUnion, Canada's two credit bureaus.

These searches are called "hard checks" or "hard inquiries", and they can put a little dent in your score.

The fix: well, if your credit score is not high enough to surely secure a loan with a given lender, it may be worth holding off on applying as consecutive rejections could make your score worse.

If you do get rejected, don't fret. As time passes, keeping your credit utilization low and making regular payments higher than your minimum balance will usually see your score rise once more. Then, when you're in better standing, you can apply again.

Track Your Credit Score with Mogo
Do you know what your credit score is? When was the last time you checked? You can find out with your MogoAccount, which gets you free credit score monitoring for 90 days after you sign-up. It takes 3 minutes, just sign up using your name as it appears on your credit bureau et voila, we'll have your Equifax credit score ready for viewing.1

Also, when you sign up for a free Mogo Visa* Platinum Prepaid Card, you'll get free monthly credit score monitoring and tips to help you improve it every month (the MogoMember with the most improved score every month also gets $200!2), along with free identity fraud  protection that flag if someone makes a hard inquiry on your credit file as long as you have an active card.3 Pretty sweet deal, eh?
And that's just one of the many perks that comes with being a MogoMember. Sign up today and cash in.
This blog is provided for informational purposes only.

*Trademark of Visa International Service Association and used under licence by Peoples Trust Company. Mogo Visa Platinum Prepaid Card is issued by Peoples Trust Company pursuant to licence by Visa Int. and is subject to Terms and Conditions, visit mogo.ca for full details. Your MogoCard balance is not insured by the Canada Deposit Insurance Corporation (CDIC). MogoCard means the Mogo Visa Platinum Prepaid Card.

1-To apply for any Mogo product, you must open a MogoAccount and pass identity verification. MogoAccount is currently only available to individuals in Canada (excluding Quebec). MogoProtect identity fraud protection and Credit Score Monitoring are available to all eligible MogoMembers for free for 90 days from the time of initial MogoAccount registration. Free credit score is provided by Equifax and is only available to MogoAccount holders that have passed identity verification. The Equifax credit score is based on Equifax's proprietary model and may not be the same score used by third parties to assess your creditworthiness. The provision of this score to you is intended for your own educational use. Third parties will take into consideration other information in addition to a credit score when evaluating your creditworthiness. Equifax® is a registered trademark of Equifax Canada Co., used here under license. No one can prevent all identity fraud and Mogo does not monitor all transactions at all businesses. Currently, MogoProtect identity fraud protection only monitors hard inquiries into the Equifax® Canada Co. credit bureau and will provide push and/or email notifications within 24 hours of the inquiry being reported. Refer to the MogoAccount Terms & Conditions for more information https://www.mogo.ca/terms-and-conditions.

2-All BRP Rewards are subject to the eligibility requirements and other terms set out in the MogoAccount Terms and Conditions which may be changed or terminated at any time without notice for more information see: https://www.mogo.ca/terms-and-conditions.

3-MogoCard holders will be entitled to receive free MogoProtect identity fraud protection and credit score monitoring so long as they remain active MogoCard holders. If you do not fund your card within 60 days of ordering or make a transaction on your MogoCard for more than 90 days, then you will not be considered "active" and will be opted out of MogoProtect and credit score.