Real Assets and Inflation
Should I buy a house or some stocks to fight inflation?
Between record levels of monetary stimulus, a janky supply chain leading to increased costs, and the weird phenomenon that is "reopening" an economy mid pandemic, a lot of investors are worried about inflation.

One school of thought suggests that purchasing real assets can help protect your cash from the effects of inflation. But what does that mean? Should you actually change your investment strategy?

Real Assets and Inflation

First, some definitions!

What's a Real Asset?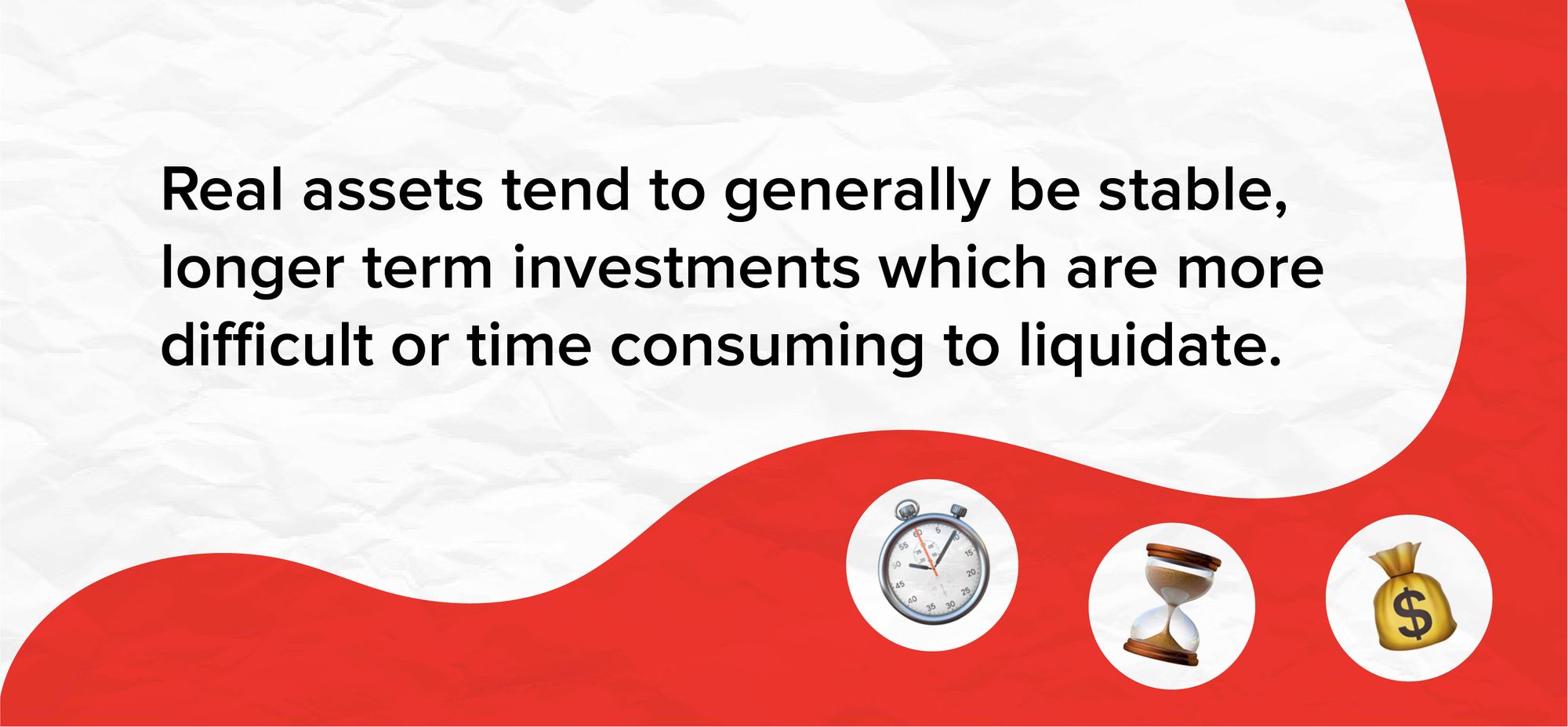 According to our mates at Investopedia, "real assets are physical assets that have an intrinsic worth due to their substance and properties." This can include things like precious metals (gold, silver), natural resources, and real estate to name a few.



Real assets can be a good part of a diversified portfolio because they are typically not correlated with other financial instruments like stocks.


Real assets tend to generally be stable, longer term investments which are more difficult or time consuming to liquidate.

What's Inflation?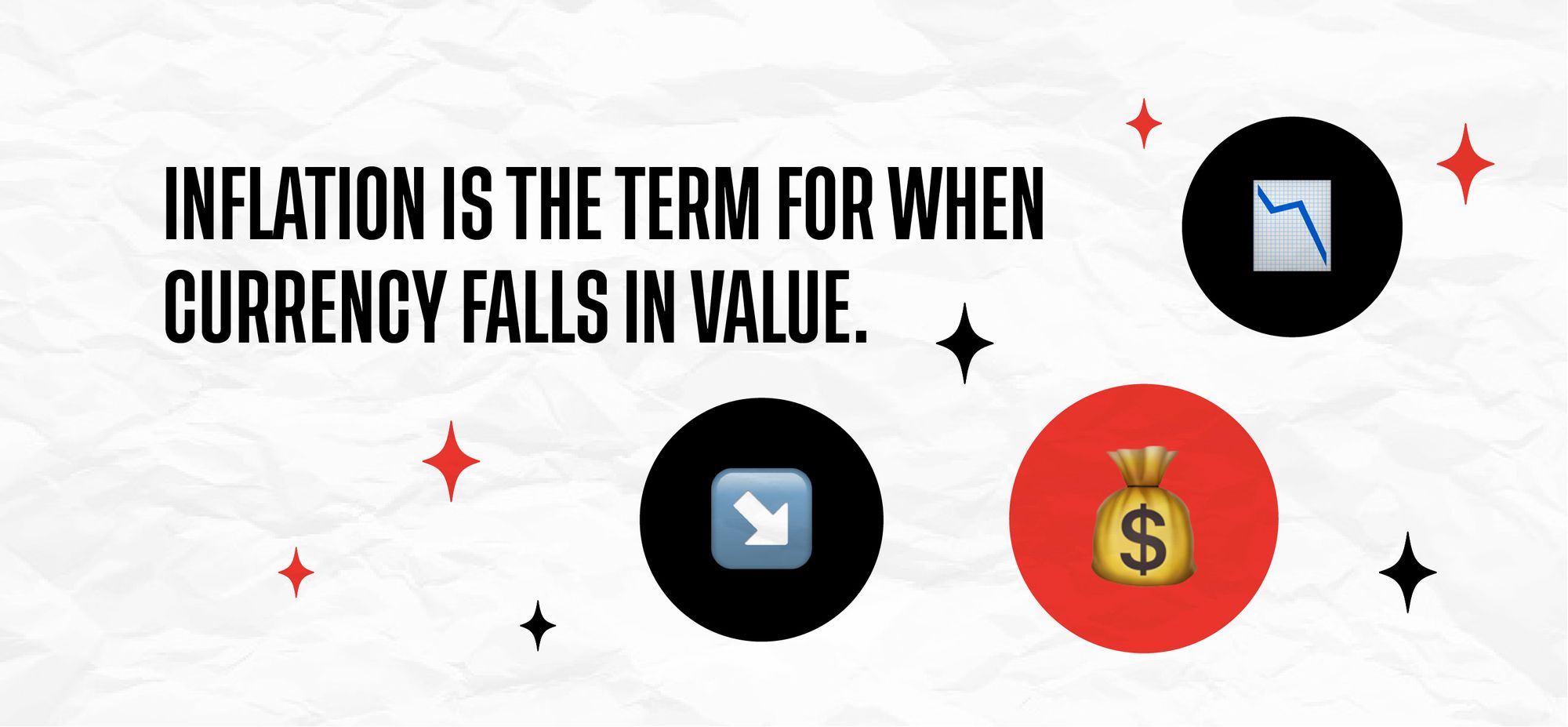 Inflation is the term for when currency falls in value. A carton of eggs that cost $1.50 in one year might cost $1.75 in a period of inflation; in essence, your dollar doesn't go as far.


It is said that over time, inflation erodes the value of your cash. According to Nerd Wallet, if you purchased an item for $1,000 in the year 2000, the same item would cost $1,560.43 in the year 2021.



Inflation, especially when paired with stagnating wages, can be really tough on normal folks like us. Even our investments can take a hit from inflation.


Real assets, on the other hand, may be one type of hedge against inflation.
Real Assets Tend to Outperform in Inflation

The first thing to note is that every person's financial circumstances are different! If you're interested in investing in real assets, talk to your financial advisor and do your own research to make an informed decision. And remember, past performance is in no way a reliable indicator of future outcomes.


According to a recent report by BlackRock, real assets have tended to outperform other kinds of financial assets during periods of inflation. But as we know (say it with me!), past performance is not an indication of future performance, so you never know what's to come!



This could be partially because real assets can capitalize on the fact that inflation typically drives prices and other metrics up. For example, the cost of rent tends to rise during periods of inflation.


According to BlackRock, this means "[r]eal assets can capture inflation through greater income growth due to higher rent growth, occupancy, and increased demand for the underlying good such as electricity."


If you buy a house as a rental property during a period of inflation, your investment could be considered "safer" as the house itself has intrinsic value.

Investments to Fight Inflation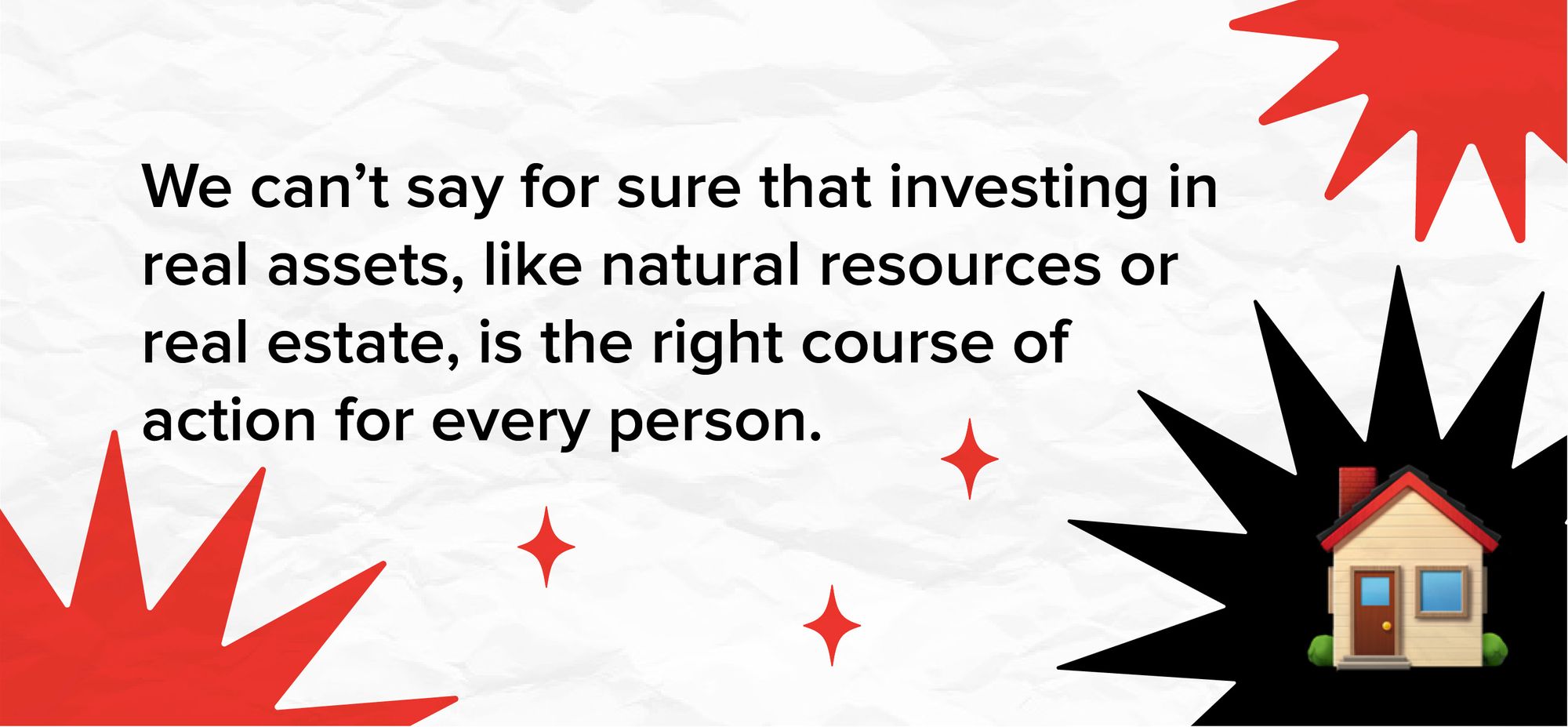 Investments that could help counter inflation could include things like precious metals (gold, silver), natural resources, and real estate.


So should you change your investment strategy? Should you pivot your portfolio to incorporate certain real assets, whether that's buying up some gold or buying up a townhouse?


According to many people, these are strategies worth considering for fortifying the value of your investments against inflation (so says BlackRock, Northern Trust, Investopedia and more).



We can't say for sure that investing in real assets, like natural resources or real estate, is the right course of action for every person. But if inflation does intensify, there could be implications.


So even if you're not looking to buy up a new rental property and join the ranks of landlordship, you should probably talk to your financial advisor about your financial goals and inflation, just to be safe.


Want to read more about investing and inflation? We've got a post for you here. Need a deeper crash course on inflation? Click here!



Time to take back control of your investments, y'all. Get after it!

This blog is provided for informational purposes only, is not intended as investment advice, and is not meant to suggest that a particular investment or strategy is suitable for any particular investor. If you're unsure about an investment, you may wish to obtain advice from a qualified professional. Nothing herein should be considered an offer, solicitation of an offer, or advice to buy or sell securities.