Sustainable Cleaning Products That Actually Work
And won't cost you a fortune!
Way too many of our cleaning products are chock full of big bad chemicals. And, like every melodramatic poetry book, all roads lead to the ocean. As in, that bleach can easily become fishy food. And no one wants that, right?

So we're joining the movement to cancel microbeads, y'all. And we think you should too!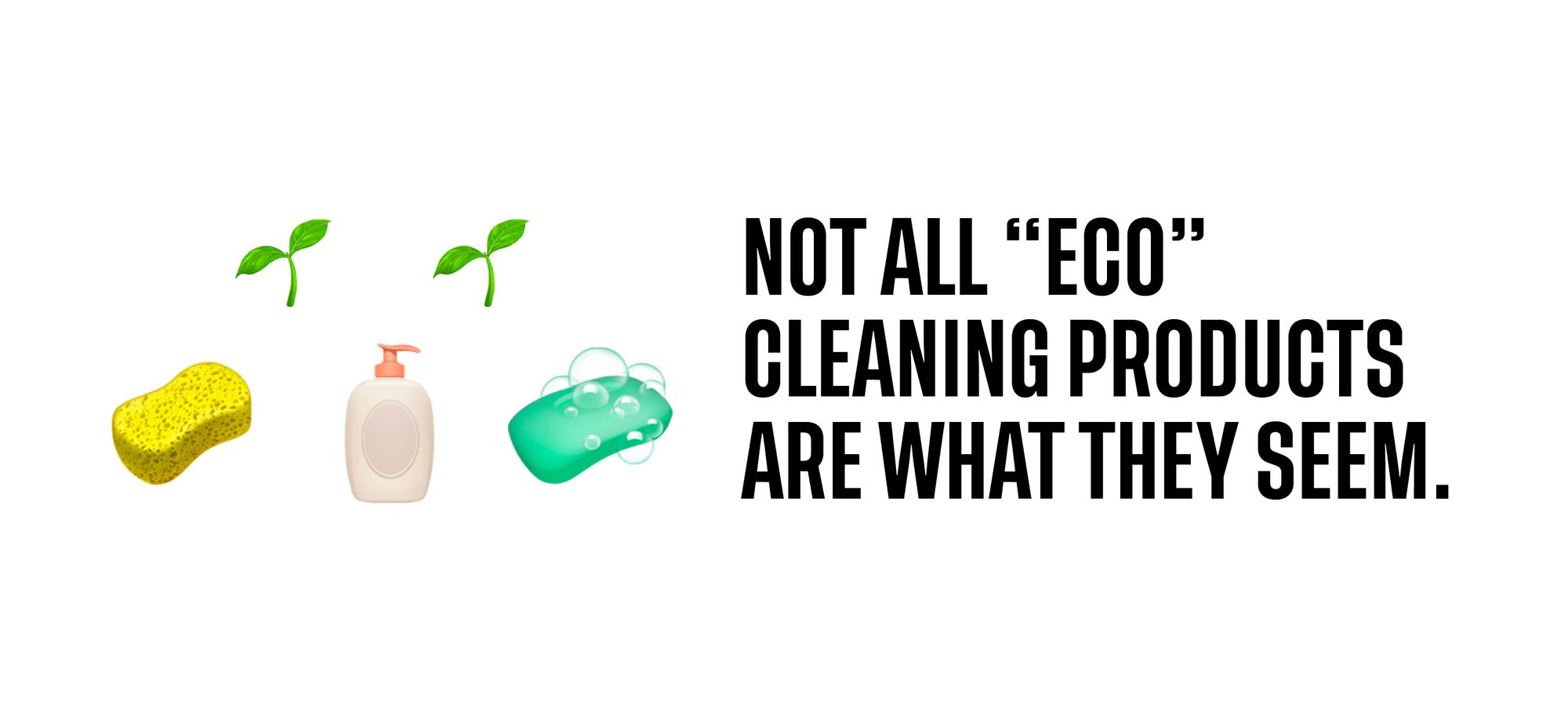 Enter: sustainable cleaning products. But are they all they're cracked up to be? Spoilers: some of them, yes. Others, less so.

Read Next: Three Things We Learned from the IPCC Report

The Best Sustainable Cleaning Products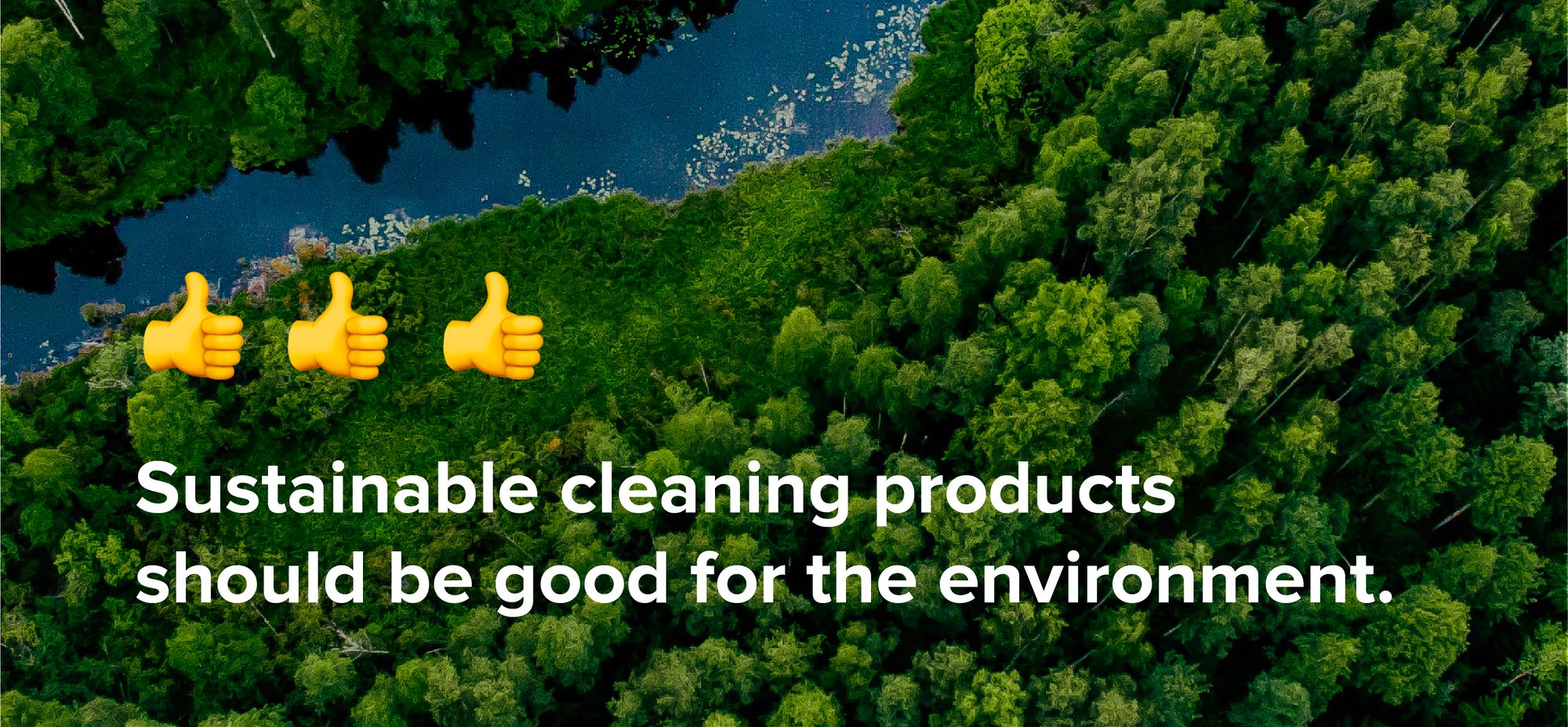 In order to be considered truly sustainable, products should tick a variety of boxes. They should, ideally, be free of toxic chemicals, be biodegradable, free of single use plastics, and be cruelty free—bonus points if the container is refillable.

In a nutshell, sustainable cleaning products should be good for the environment.

The trouble is that some products purport to be sustainable when they really aren't. This is called "greenwashing", and it occurs when companies market their products in a misleading way. We'll tell you how to generally spot that nonsense below.

Luckily, there are good options out there that won't break the bank.

DIY Cleaning Products

Most multipurpose cleaning products can be broken down into really simple combinations of household ingredients, which is why DIY cleaning products can actually be really legit. They're easy and cheap to make, refillable, and you can customize them.

Cleaning products need ingredients that will cut through dirt and disinfect the surfaces they're applied to.

Here's a simple recipe for a great multipurpose surface cleaner. In a spray bottle, combine:
¾ cups white vinegar

¾ cups water
The zest or rind of one lemon
15 drops of your favourite essential oil, or one rosemary sprig



Shake it up and let it sit for about a week before use. The vinegar will cut through everything from hard water stains to stuck on food, and it'll leave a lovely fresh citrusy scent behind. Just be careful to not use this cleaner on surfaces that don't react well with acids, like granite.

Need something a bit tougher? In place of a store bought scouring pad, combine in a small container:
5 tablespoons baking soda

2 teaspoons water (or thereabouts)



Give 'em a mix. You should wind up with a very thick baking soda paste. You can use this to get scuffs out of enamel sinks or bathtubs. Alternatively, press the paste gently into fresh fabric stains and let dry before wiping away.

Baking soda is seriously a home-care MVP. If you need a deodorizing spray, mix:
4 tablespoons baking soda

1 litre of water
A bit of lemon juice



Combine in a spray bottle and use to spritz your fridge when it smells a bit off (as they are known to, from time to time!) or to clean the inside of your garbage bins.

Cheap, gentle on the environment, and effective. Win, win, win!

Affordable Sustainable Cleaning Products That Work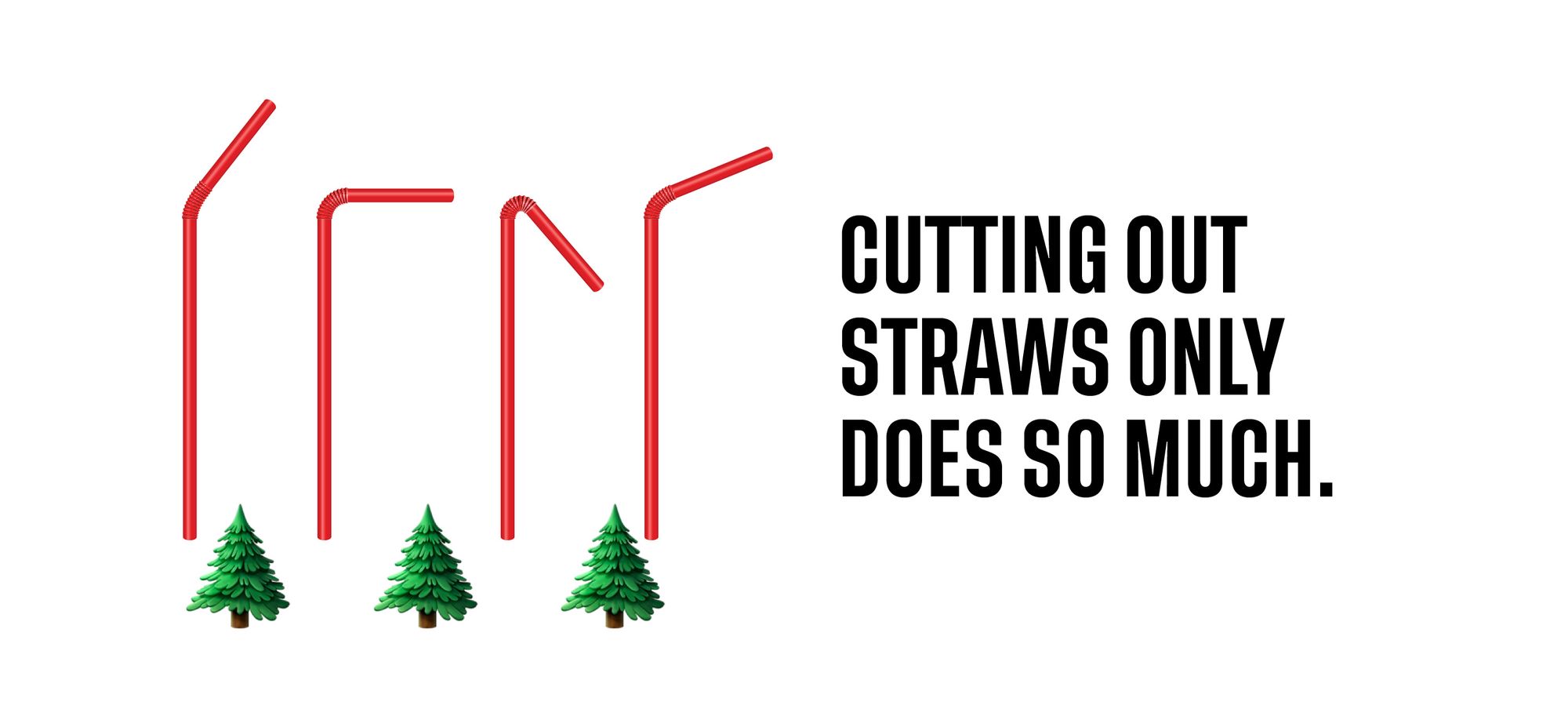 That DIY life isn't for everyone, and we respect that. Look for other products available in Canada that come with high certification. For example, look for Certified B Corporations, which "are businesses that meet the highest standards of verified social and environmental performance, public transparency, and legal accountability to balance profit and purpose."

Here are a few examples of some companies with a legit commitment to the environment. These are just a sample of what's out there—be sure to do your own research and choose companies and products that feel right for you!

Meliora Cleaning Products are based in Illinois but ship to Canada. They're not only a Certified B Corp, they're also partnered with 1% For the Planet, Cruelty-Free, and MADE SAFE. Honestly, they do a ton to give back to the planet and their communities—check out their website for all of the info. It's way too much to share here!

Then, there's the Unscented Company. They're a Certified B Corp, too. They produce cleaning and personal care products in Canada. They purchase 99% of their ingredients from suppliers within Canada, which is really cool; they offer complete ingredient transparency; and they offer refills! Good, sustainable vibes abound.

Lastly, there's AspenClean. They're a US company that are sold all over Canada, and they've got a whole host of certifications. Namely, they're certified by EcoCert, and the Environmental Working Group. And they're vegan, certified by Leaping Bunny.

Truly sustainable cleaning options—we love to see it! Do some digging and find the sustainable brands that you like best.

PS: cutting out straws only does so much. Want to help make a real impact on our climate? Check out this post for ideas.

How to Spot Greenwashing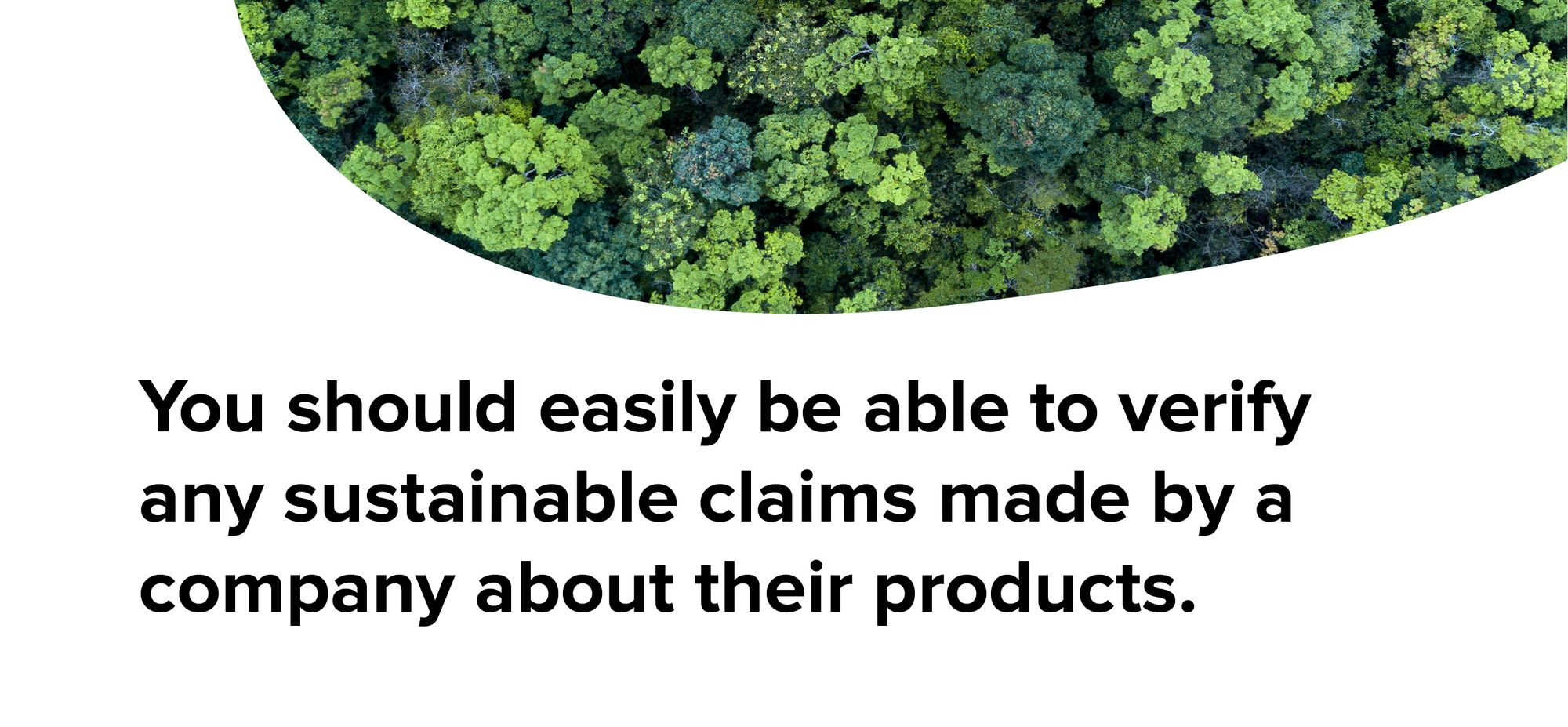 According to the Cambridge Dictionary, greenwashing is the attempt "to make people believe that your company is doing more to protect the environment than it really is".

Basically, greenwashers are posers and we don't like them. If you're a sustainable consumer, the last thing you want is to accidentally choose harmful products because you were misled.

It's tricky because sustainable products are not always regulated or certified strictly like they reasonably should be. So companies can *technically* legally insinuate they're good for the environment when really, they're no good.

Here's some ways you can spot greenwashing and avoid those sketchy products.

According to UL, there are seven "sins" of greenwashing to look for.

First? The "sin of the hidden trade off". This refers to "a claim suggesting that a product is green based on a narrow set of attributes without attention to other important environmental issues." Like saying "bleach is better than double bleach!" Bleach is still bad. It's a false equivocation that suggests the lesser of two evils is good enough!

Then there's the "sin of no proof". This refers to "an environmental claim not substantiated by easily accessible supporting information or by a reliable third-party certification." Always look for certification. If a company is certified, they'll be happy to tell you about it.

Next up is the "sin of vagueness", like saying a product is "all natural". As UL points out, arsenic is naturally occurring. That doesn't mean you want it in your cleaning products!

Fourth, the "sin of false labels". This is what it sounds like—labels that imply certification or endorsement where it doesn't actually exist.

Fifth, the "sin of irrelevance". This refers to "an environmental claim that may be truthful but is unimportant or unhelpful for consumers seeking environmentally preferable products." Like saying "this glass cleaner is free of uranium!" Uh yeah, I sure hope it is!

Sixth, the "sin of lesser evils", like the one noted above. This refers to "a claim that may be true within the product category but that risks distracting the consumer from the greater environmental impacts of the category as a whole."

And last, the "sin of fibbing", as in, outright lies. It might seem unlikely that corporations would lie, but we mustn't put it past anyone, y'all.

You should easily be able to verify any sustainability claims made by a company about their products. If something seems off, it probably is. If you can DIY your products at home, this is probably best—and cheapest. But there are sustainable products out there for all of us to use!
This blog is provided for informational purposes only. None of the companies mentioned herein are affiliated with or endorsed by Mogo and Mogo explicitly disclaims any liability related to your use of any of their websites and/or products.

*Trademark of Visa International Service Association and used under licence by Peoples Trust Company. Mogo Visa Platinum Prepaid Card is issued by Peoples Trust Company pursuant to licence by Visa Int. and is subject to Terms and Conditions, visit mogo.ca for full details. Your MogoCard balance is not insured by the Canada Deposit Insurance Corporation (CDIC). MogoCard means the Mogo Visa Platinum Prepaid Card.