Emergency Funds! You Need One!
Don't get caught without an emergency fund when you need one.
There's an astonishing amount of content on the internet that says you don't need an emergency fund. Websites—often insurance companies—suggest that there are better alternatives to having a stockpile of cash on hand.

But in all likelihood, that isn't true. No matter how great your insurance is (or how expensive it is!), an emergency fund is always something good to have on hand.

You need an emergency fund. Every Canadian does. Luckily, these funds are some of the simplest to amass and the easiest to maintain.

What is an Emergency Fund?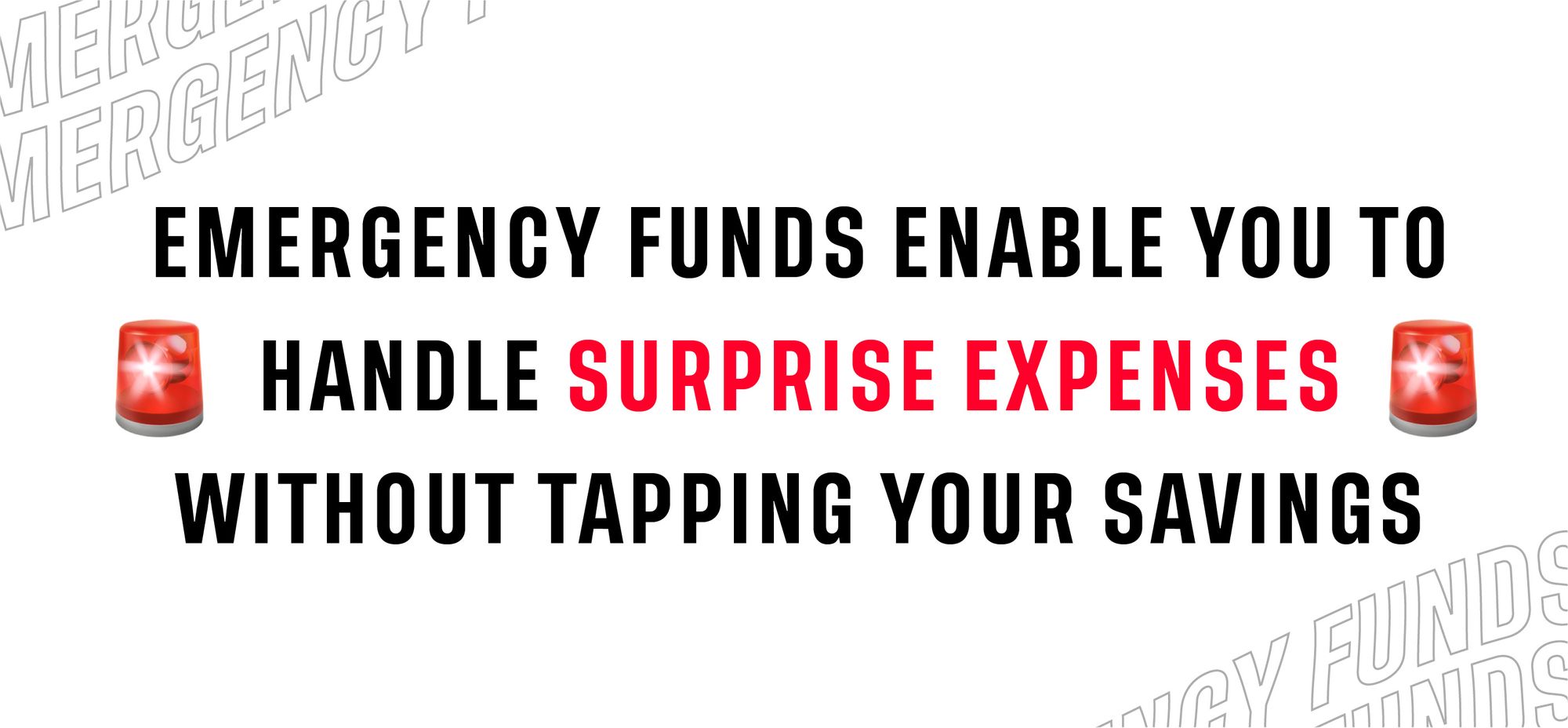 An emergency fund is a fixed amount of cash that is kept on hand for use only in emergencies.

These funds are generally saved up only once, and then topped up as the fund requires use. They're not something you contribute to forever.

These funds are intended to pay for unexpected expenses that require immediate action and that aren't otherwise covered by Canada's social security net, like employment insurance or Canadian Medicare.

Emergency funds are designed to help prevent you from going into debt, or from being unable to pay for something you desperately need. They also enable you to pay for unexpected expenses without needing to drain your long term savings.

How Much Should I Save in My Emergency Fund?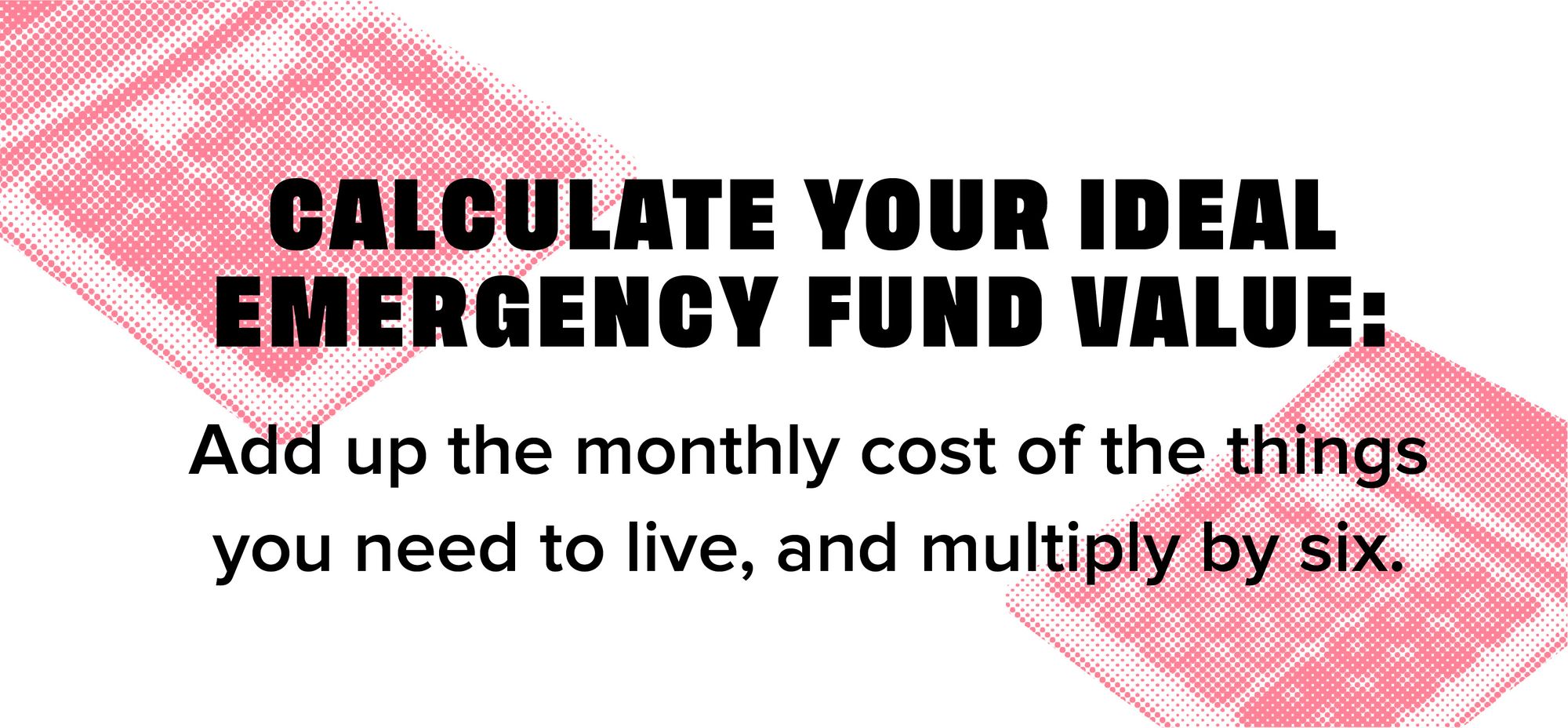 This number is different for everyone, but the ideal emergency fund would pay for six months of your living expenses, assuming you had absolutely zero income during that period.

This might sound like an intimidatingly large number to save, but once you have it, you can rest assured that losing your job or needing a car engine replacement wouldn't ruin you.

Many Canadians live paycheque to paycheque, and any sudden strain on their finances could jeopardize everything. With an emergency fund, you have a cushion to fall back on.

Calculating your ideal emergency fund value is easy. Add up the monthly cost of the things you need to live, and multiply by six. These items may include:
Your monthly food budget, possibly excluding dining out and alcohol purchases

Your rent or mortgage payments
All insurance payments, including home insurance, health insurance, pet insurance
Utility bills, including phone and internet bills
At least your monthly minimum debt payments, but ideally, 1.5x that amount as minimum payments do little to actually pay down your debt


If you lost your job tomorrow and weren't going to find another position for six months, you would need to treat your emergency fund with care.

If you can save enough in your emergency fund to live high on the hog while jobless, by all means, get after it. But for many Canadians, losing income would require families to rein in expenses.

Be realistic about what it would cost you to live comfortably but perhaps sparingly for several months and start there.

How Do I Create an Emergency Fund?

When saving an emergency fund, it's important to be thoughtful about your strategy.

For example, saving up this cash in your chequing account may expose it to accidental use. Therefore, it's important to find a safe place to keep it (not in your mattress or a hole in the backyard, though, k?).

You may choose to open a savings account for your emergency fund. When selecting an account, ensure that:
You pay very low or no fees,

There are no penalty fees for withdrawing funds at any time,
You earn interest on the money you save.

Here are some more tips on building your emergency fund from the Government of Canada.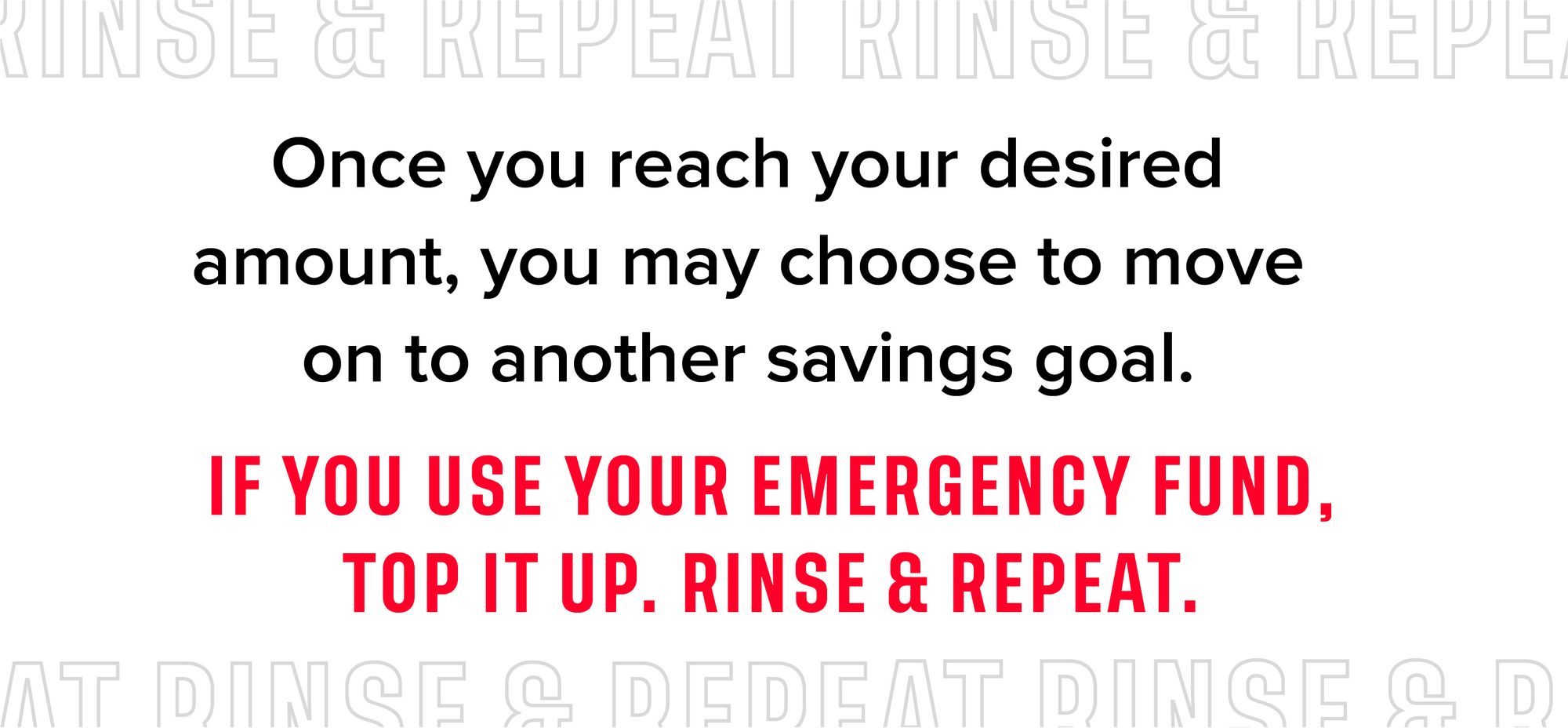 Once you've selected your savings account, determine how much you'd like to save every month. Budget for this amount, and be consistent in your savings. With that, you're well on your way.

Once you reach your desired amount, you may choose to reallocate your monthly savings to another savings goal. If you use your emergency fund, top it up. Rinse and repeat.

What Are Emergency Funds For?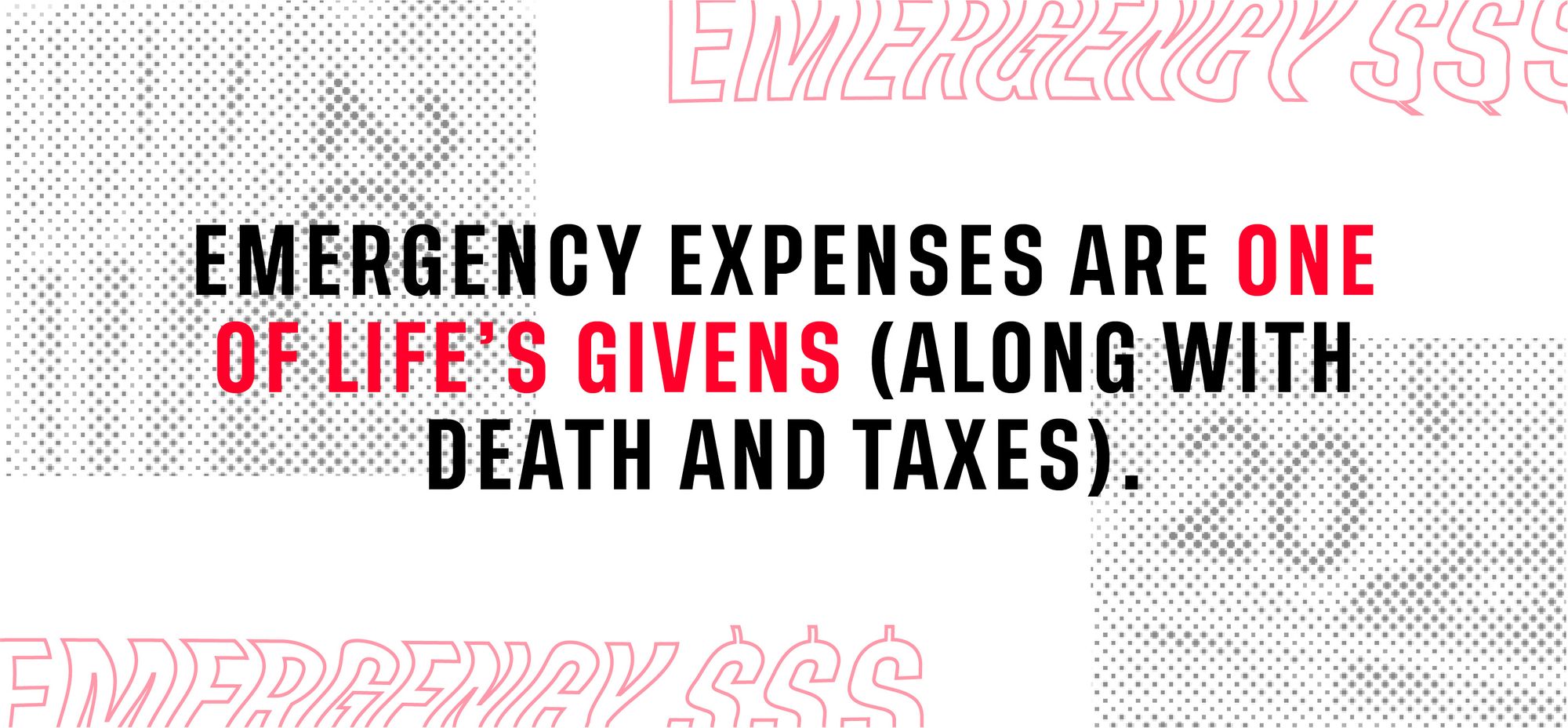 Emergency funds are for expenses you've probably encountered before and have had to scramble to manage, or have had to withdraw money from your savings to cover.

These include things like:
Insurance deductibles following a car or home accident,

Dental or eye care which is either an emergency or simply required but not covered by your insurance,
Big home repairs, like a leaky roof or cracked foundation,
Deductibles and related expenses for pet health care, like emergency surgery,
Or even a new laptop if yours breaks and you need one to do your job.


Emergency expenses are one of life's givens (along with death and taxes). The best way to handle those expenses is to be prepared in the first place. Then, when you're faced with a scary expense, you know there's money set aside for just that reason.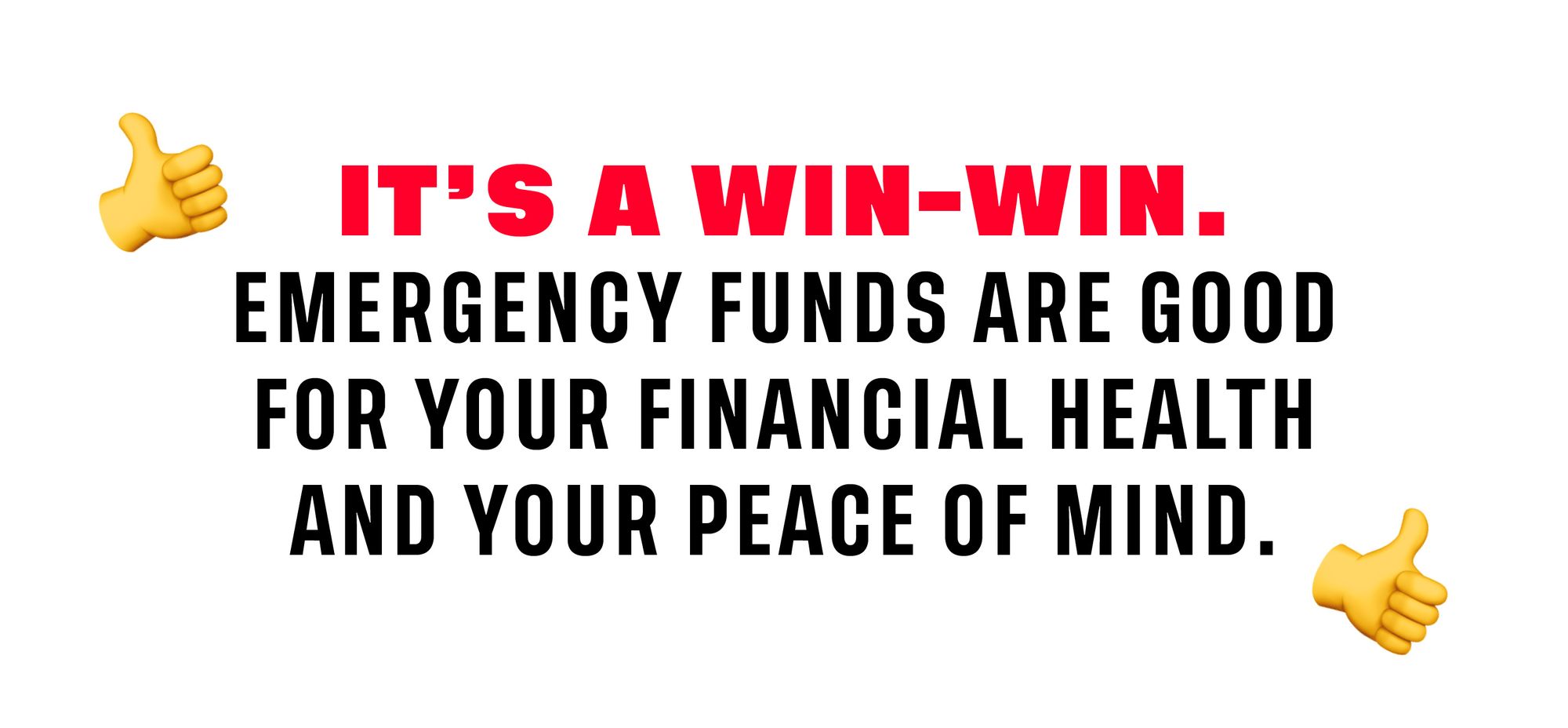 Now get to work! No time like the present. You got this, friends. 🏡 😎
This blog is provided for informational purposes only, is not intended as investment advice, and is not meant to suggest that a particular investment or strategy is suitable for any particular investor. If you're unsure about an investment, you may wish to obtain advice from a qualified professional. Nothing herein should be considered an offer, solicitation of an offer, or advice to buy or sell securities. It's also important to remember that past performance is no guarantee of future results.

* Trademark of Visa International Service Association and used under licence by Peoples Trust Company. Mogo Visa Platinum Prepaid Card is issued by Peoples Trust Company pursuant to licence by Visa Int. and is subject to Terms and Conditions, visit mogo.ca for full details. Your MogoCard balance is not insured by the Canada Deposit Insurance Corporation (CDIC). MogoCard means the Mogo Visa Platinum Prepaid Card.