Common Scams and How to Avoid Them
Don't get caught out by increasingly tricky bad guys.
To get one thing out of the way: yes, the Nigerian Prince scam is still a thing and yes, it still tricks people.

But with every passing day, scams and scammers become trickier than ever before. There are truly leagues of smart, immoral people out there that spend their time collaborating to steal money from normal Canadians.

It sucks but it's true. So it's crucial to be vigilant, critical, and protective of your data, your identity, and your cash.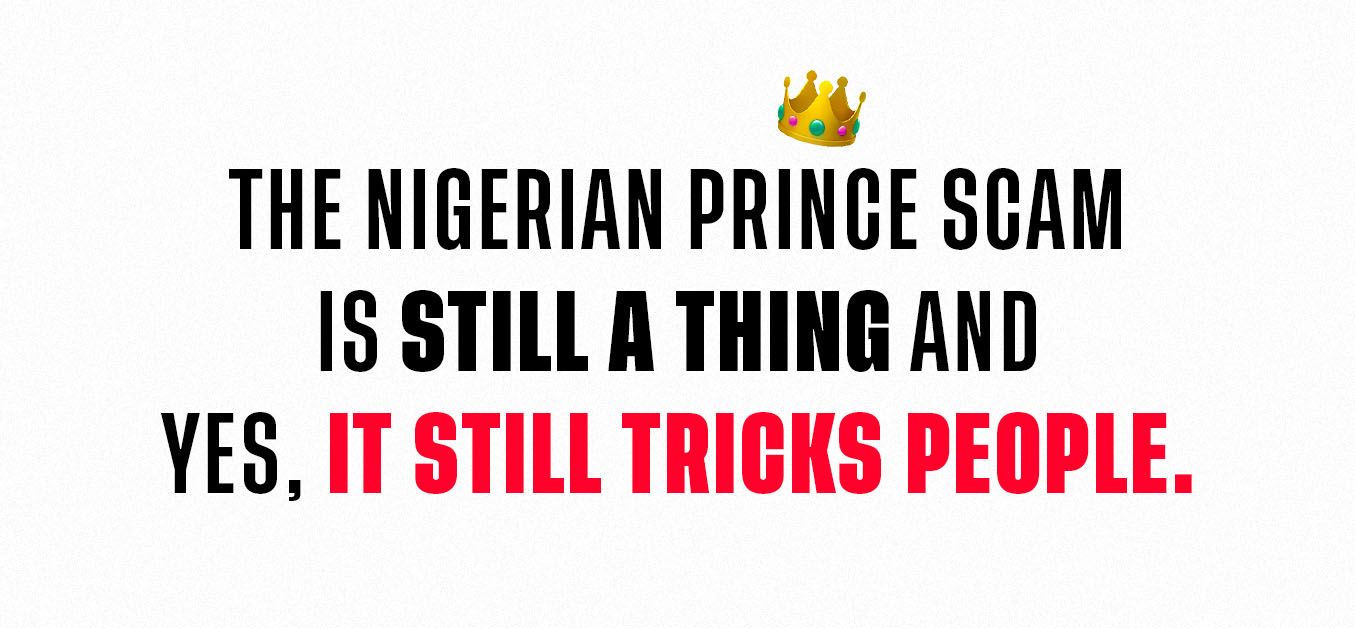 Here's a run down of common internet scams; a few specific examples of new schemes, and how you can avoid getting wrapped up with these mean people.

Types of Scams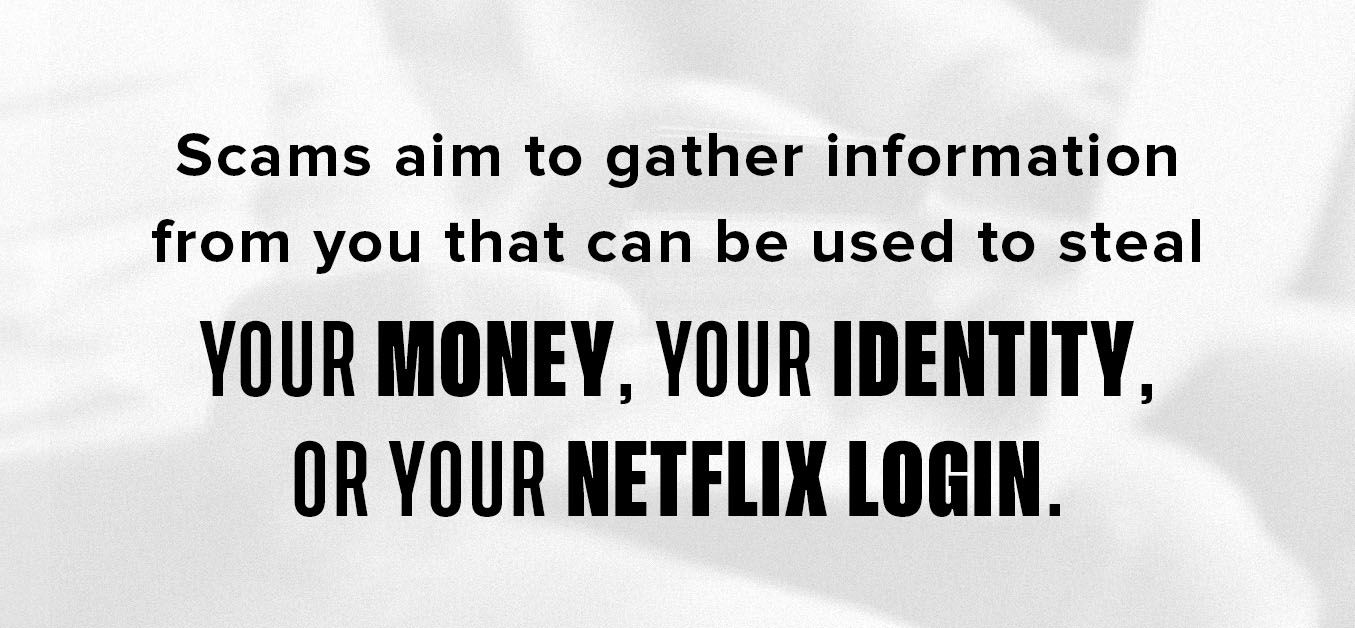 Generally speaking, scams are intended to steal information from you so that ill-begotten info can be used to steal your money, your identity, or your netflix login.

Identity theft occurs when someone steals information about your identity, like your social insurance number. Identity fraud occurs when someone uses your identity to do things like take out loans in your name. Both are bad.

Outside of these two broad categories, there are individual types of scams which target you, your identity, or your money, often to carry out theft or fraud.

These might include (get ready, it's a long list!):
Mail scams

Phone scams
Text scams
Online shopping scams
Online dating scams
Advance fee scams
Travel insurance scams
COVID-19 scams
Phishing scams
Fundraising scams



And that's just to name a few. Below, we get into a few popular scams that are relatively new, and that you might not have seen or heard about before.

Fake GoFundMe Fundraisers

We truly hate to see this. We all see the inherent tragedy in even needing a platform like GoFundMe for things like medical bills, or for disaster relief.

But as more people turn to crowdfunding their own emergency support, scammers are taking aim too, capitalizing on the goodwill of common people.

When an event occurs for which it seems likely a GoFundMe (or comparable fundraiser) might be required, scammers will set up a fraudulent fundraiser, pretending to be the impacted party. Often, they'll even steal photos and captions from Instagram posts to make the fundraiser seem real.

This sucks hard because not only are those scammers stealing from good people, they're diverting funds from the person that actually needs them.

Do your best to avoid this scam by always verifying a GoFundMe with the person you are trying to donate to. Either reach out to them and ask where you can send money, or look for them to personally share a fundraising link.

Don't just donate to whatever topical GoFundMe you see floating around on the net.

CRA or Bank Scams

You know these ones! You've probably received this call before.

To paraphrase: "Hi, I'm calling from the Canada Revenue Agency to let you know that we have issued a warrant for your arrest. This is your last chance to sort payment, or we will send police to your house."

Let's get it straight: the CRA ain't gonna do that. They're not gonna threaten you over the phone and they're not gonna send cops to your house.

This is a common trick, though. Scammers will call with just enough personal information to get you to phone them back. This scam could come in the form of a phone call or a text, even purporting to be from your bank.

Bank scams often tap into your fear of scams in order to scam you. "You've authorized a payment for $2,000," they might read. "Thanks for your business!"

Then, you panic: "oh god, I didn't authorize a $2,000 payment! I had better sort this out!". So you call the number they tell you to call and… they try to steal your info and scam you for real.

Avoid this scam by thinking critically about the information at hand. Do you actually have an account with the bank mentioned in the text message? Would you, for any reason, owe the CRA money?

If you're genuinely worried, hang up your phone, find the number of your bank independently, and phone them. Same goes for the CRA. Find the public, official number to call and give 'em a ring to double check.

Never, ever, ever simply phone the number that called or texted you in the first place, and NEVER, ever, ever click any link they might send to you.

Netflix or Service Scams

This is a fun one: you start getting innocuous emails from Netflix. "Your payment wasn't processed," it reads. "Please get in touch to update your billing details." No pressure, no rush. No threats.

So you click the button (there's always a button), login, and update your billing info. "Thanks," the website says, "for being a customer of Netflix."

But you just got got, y'all!!! It was a fake email, and you've just handed your banking details—and your Netflix login—over to scammers. Bad news.

If you receive an email like this—from anywhere, be it Netflix, your bank, your optometrist, whatever—don't follow the links in the email. Scammers can build entire websites that are identical to those of the services and businesses you trust.

Again, instead, open up Google, head over to Netflix, and see about rectifying the issue there. If you're unsure, give them a call using an official public number.

Be critical. It seems so small, a little email from Netflix. But it's not as innocuous as it seems.

COVID-19 Related Scams

Another one we hated to see: COVID-19 related scams. When the pandemic began, people got scared. When vaccines rolled out, people really, really wanted one. Scammers capitalized. This scam seems less common in Canada now, but goes down in history as perhaps the worst of the worst.

COVID-19 scams often took the form of calls, texts, emails, or even visits to your home. Generally, the scammer offered priority access to the vaccine—they just needed a deposit to hold your place.

It was all fake. In Canada, no one has to pay for COVID-19 vaccines, and there was no way to get your dose early. Nonetheless, lots of folks got scammed.

The safest way to avoid these scams is to keep your wits about you: call your local health authority to clarify information for you, and only use trusted websites to order COVID-19 related health supplies.

How to Avoid Scams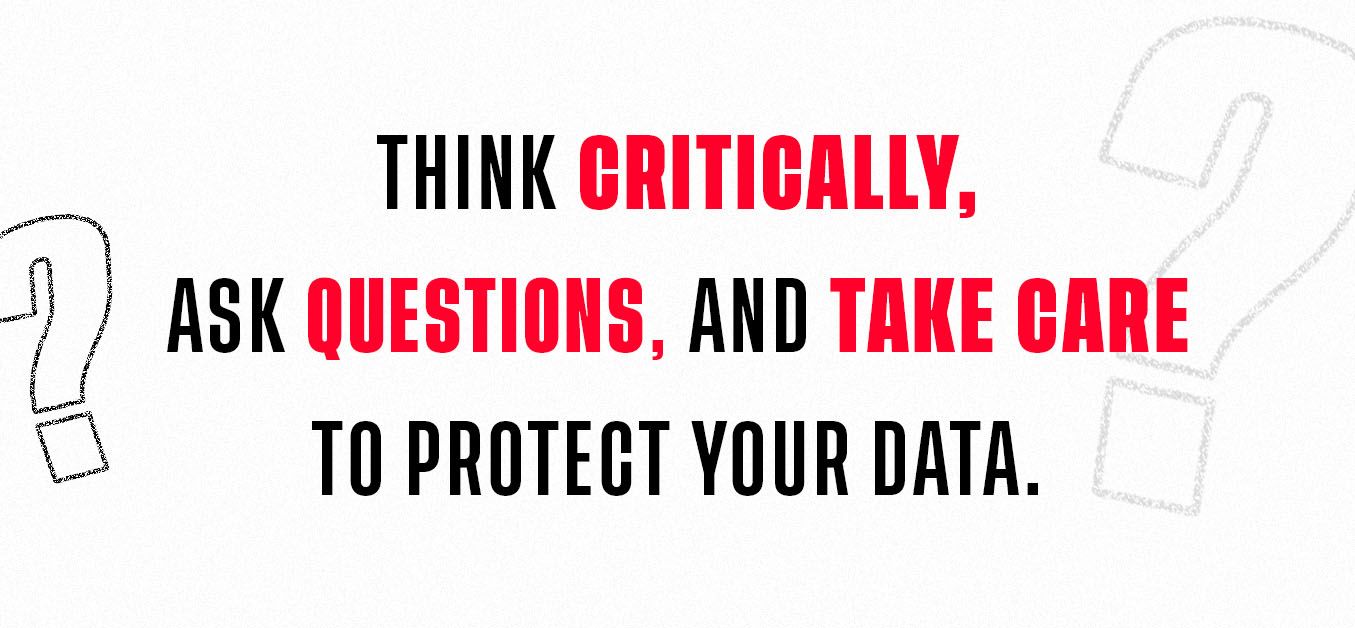 Avoiding scams requires a critical eye. Here are a handful of things to keep in mind:
Check and change your passwords regularly, and don't use the same one for everything, dammit!

Think critically about information purportedly from your bank or the government. Is it possible that I've authorized a $2,000 payment from HSBC? No. I don't have an account with them.
Think critically and ask questions about information purportedly from other service providers like Netflix or TELUS. Why is tech support phoning me and saying I have a virus? How would they know?
Check the URLs and email addresses of websites and emails before you interact with them. Look for subtle differences, like www.netfilx.com, or security@anazon.com.
If you want to check up on the security of your accounts, always find the legitimate contact info for the service provider and access the websites you need independently. Don't just follow the link in an email. This is a good rule of thumb across the board.


Think critically, ask questions, and take care to protect your data. Falling prey to a scam can cost you time, stress, and money that you'll never get back.

MogoProtect: Identity Fraud Protection and Credit Score Monitoring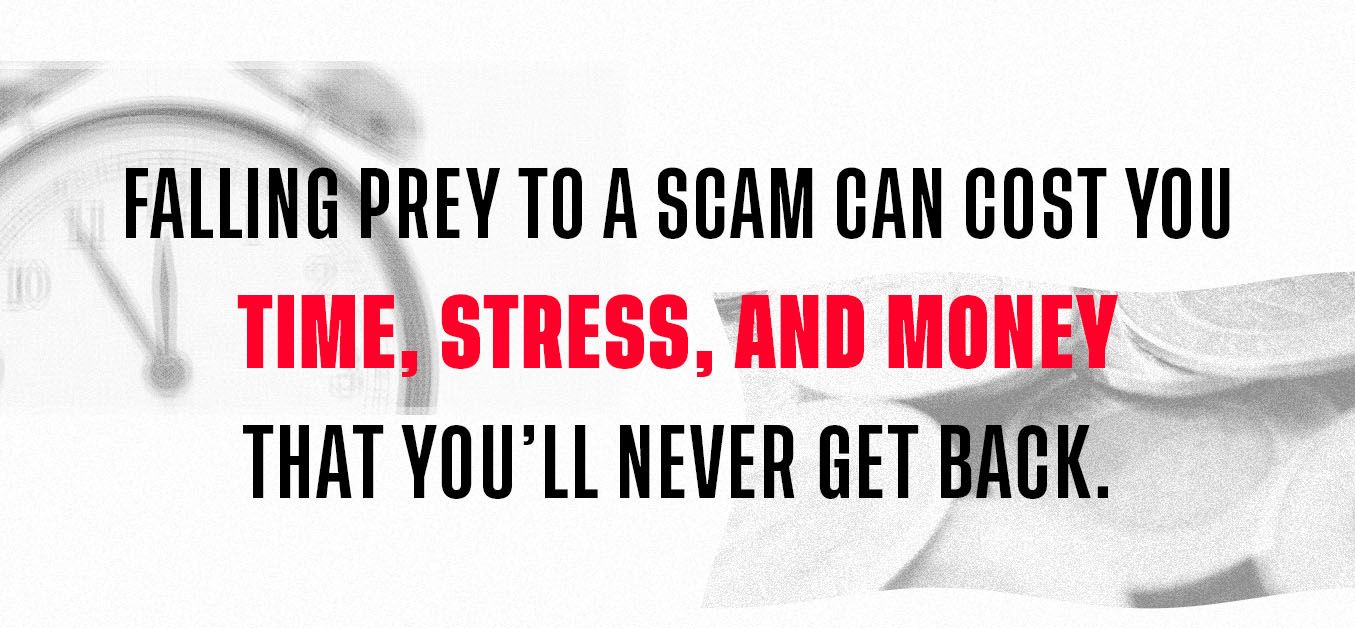 When you sign up for our lil' Mogo Visa* Platinum Prepaid Card, you get access to free credit score monitoring and free identity fraud protection.1

How? We perform soft credit checks with Equifax, one of Canada's credit bureaus. Soft checks don't harm your credit, and they let us keep an eye out for unexpected changes in your credit score. We also check for hard inquiries on your file with the bureau. Both of these—unexpected credit score changes and hard inquiries—can be signs of identity theft and fraud.

And if you do identify any suspicious activity via your MogoProtect alert, you'll be guided through the steps to help stop the bad guys, and prevent identity fraud from happening to you.

And it comes free with your MogoCard. It's all part of how we're helping Canadians do money like they mean it.

Watch out for yourself and each other out there (scams are harder to spot for older people or less digitally-savvy folks!). You got this! 💪
This blog is provided for informational purposes only.

*Trademark of Visa International Service Association and used under licence by Peoples Trust Company. Mogo Visa Platinum Prepaid Card is issued by Peoples Trust Company pursuant to licence by Visa Int. and is subject to Terms and Conditions, visit mogo.ca for full details. Your MogoCard balance is not insured by the Canada Deposit Insurance Corporation (CDIC). MogoCard means the Mogo Visa Platinum Prepaid Card.

1-Free credit score is provided by Equifax and is only available to MogoAccount holders that have passed identity verification. The Equifax credit score is based on Equifax's proprietary model and may not be the same score used by third parties to assess your creditworthiness. The provision of this score to you is intended for your own educational use. Third parties will take into consideration other information in addition to a credit score when evaluating your creditworthiness. Equifax® is a registered trademark of Equifax Canada Co., used here under license. No one can prevent all identity fraud and Mogo does not monitor all transactions at all businesses. Currently, Mogo only monitors hard inquiries into the Equifax® Canada Co. credit bureau and will provide push and/or email notifications within 24 hours of the inquiry being reported. Refer to the MogoAccount Terms & Conditions for more information https://www.mogo.ca/terms-and-conditions.