How to take control of your grocery spending
Written by reebee. reebee is the free top-rated platform for discovering products and making your best purchasing decisions. Save on groceries, home improvement, electronics and more using reebee!
Groceries are getting expensive.

But don't worry!

There are plenty of simple ways to shop smart when it comes to groceries. We have
outlined six easy tips that will help you take control of your grocery spending, even
while food prices increase.

Let's dive in.
1. Use the 50/30/20 rule.
The 50/30/20 rule is a guideline that helps us allot spending based on what is high
priority first.

This rule advises that 50% of your net income should be put towards "needs". This
could include your rent, mortgage, food expenses, or phone bill.

The 30% of your net income can go to "wants", such as the latest tech, new items for your wardrobe, eating at a restaurant, etc.

The final 20% of your net income should be left for financial goals. This may include investments, saving for a home, or contributing to your retirement savings.

The 50/30/20 rule is a fantastic starting point when it comes to building a general
plan for spending, but more importantly - saving!
2. Browse flyers before you go grocery shopping.
Did you know that you can view hundreds of flyers in the palm of your hand?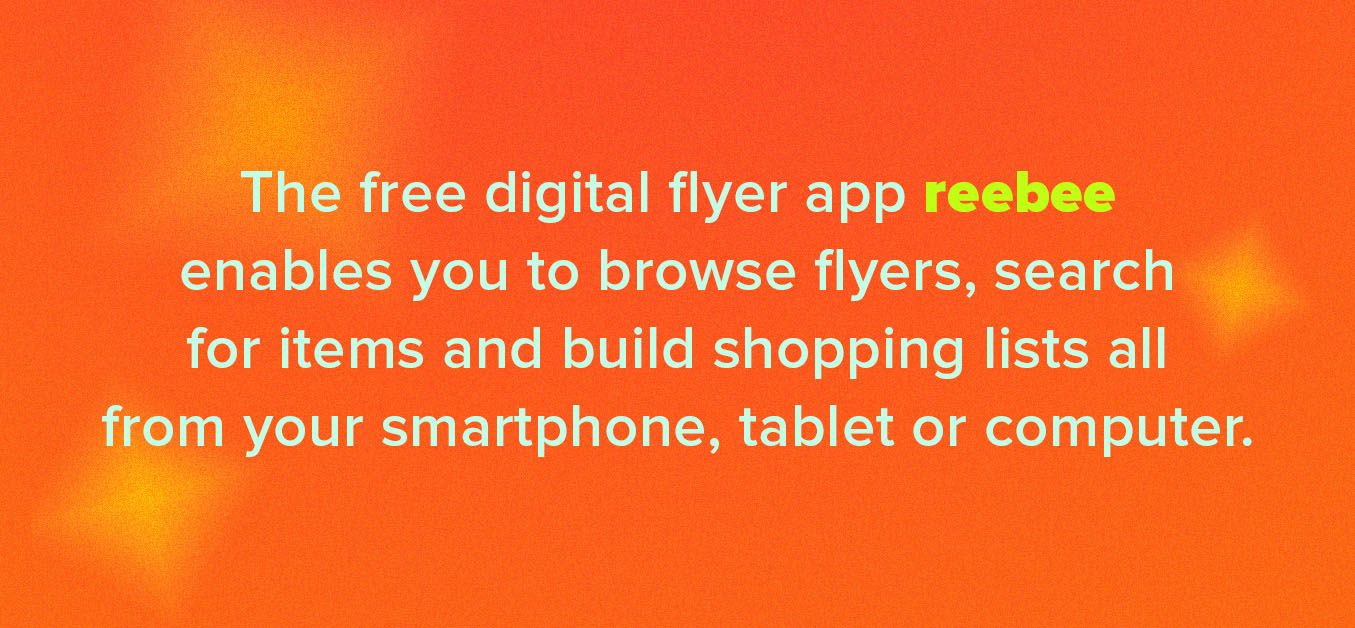 Most Canadian grocery stores post weekly flyers with their best offers.

What's even better? You can view the offers before they go live on reebee, to help
you plan your shopping and save money.
3. Search for the lowest prices on specific items.
Sounds too good to be true… but it's not! You can do this on digital flyer apps like
reebee.

If you have a new recipe in mind but don't want to break the bank buying new
ingredients, give the search function a try and watch your savings grow!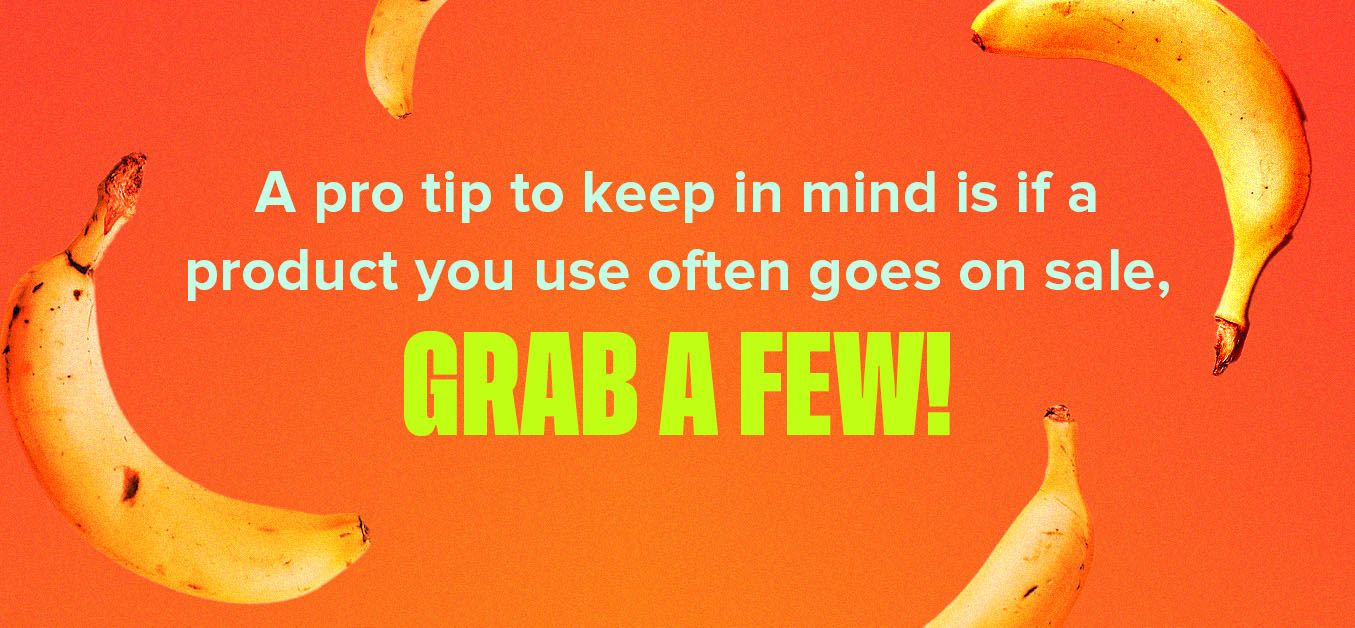 Just remember this tactic works best with shelf stable items. Only buy what you know you will use before expiration.

The search tool on reebee can also be helpful when it comes to price matching. If
you shop at a store that has a price match policy, reebee can help you explore and
save the lowest offers at competing stores.
4. Make a list and stick to it.
We mentioned the difference between spending on wants versus needs above with
the 50/30/20 rule. The same applies to groceries. If you plan out what you need using a list ahead of your shopping trip, you're more likely to stick to that while at the store. If you go in without a clear plan, it is more likely you will make impulse purchases and spend more money than you'd like.

Another great tip is to do an inventory of your fridge, freezer and cupboards before
you build your shopping list. This way, you'll know what you have on hand, what
needs to be eaten before expiry, and what to buy.

Using reebee, you can save deals right from flyers to your in-app personalized
shopping list. This enables you to plan your meals and shopping based on sales
available each week - helping you spend less on groceries!
5. Be ready to shop smart.
There are a few easy ways to ensure you're in the right mindset for shopping smart.
Here's how:
Avoid shopping on an empty stomach. When hungry, we're more likely toget off track and add items to the cart we want to eat in the moment, insteadof sticking to our thoughtfully planned and money-conscious list.

Consider your energy levels. When tired, we're more likely to opt for the easy,low-prep foods. Unfortunately, these products often cost more. Follow themeals you had planned to cook and the ingredients needed to make themwhen shopping.

Limit your trips. Try not to visit the store more than once or twice a week.Prepare for your shopping trip so that no item gets left behind. If you find youneed something later, first check what you have on hand at home beforeheading to the store. Often when we go in for one item, we come out withseveral. The wallet usually isn't a fan of that.


6. Track your purchases.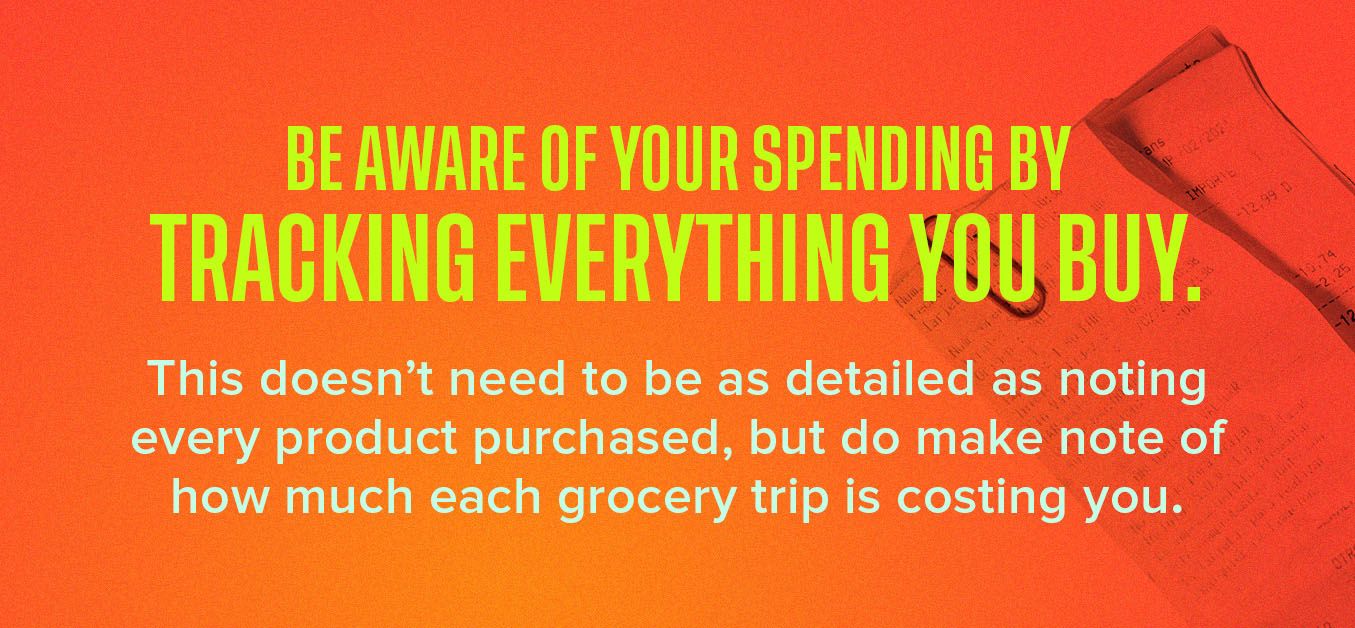 If you're spending more than you'd like, you may need to be more strict in what you purchase and shop only what goes on sale.

The Mogo Visa* Platinum Prepaid Card helps you stay in tune with your spending by sending you notifications for every purchase made. Having such visibility into weekly grocery costs helps shape positive spending habits that are better for your bank account.

While we may not have control over increasing food prices, we do have control over how we spend. A little planning and preparation, exploring deals on reebee, and using the MogoCard to monitor your transactions can help you stay in control of your spending.
*Trademark of Visa International Service Association and used under licence by Peoples Trust Company. Mogo Visa Platinum Prepaid Card is issued by Peoples Trust Company pursuant to licence by Visa Int. and is subject to Terms and Conditions, visit mogo.ca for full details. Your MogoCard balance is not insured by the Canada Deposit Insurance Corporation (CDIC). MogoCard means the Mogo Visa Platinum Prepaid Card.