Rainforest Mode has entered the arena.
We do stuff like frantically look for the impostor in Among Us (RED IS SUS), fight mobs in Minecraft and get doubles on Candy Crush because we're looking to have a good time, be challenged, and most of all, to get away from the world for a little bit.

What if we told you that you could get away from the world while doing the seemingly mundane stuff, like looking at your finances?

Think Tesla. Tesla is changing the car game by not only being environmentally friendly but adding in features like the Ludicrous Mode.

Now, think Mogo. We're changing the finance game by not only helping you get a new level of control of your spending while also offsetting CO2 but, but also by adding an in-app feature called…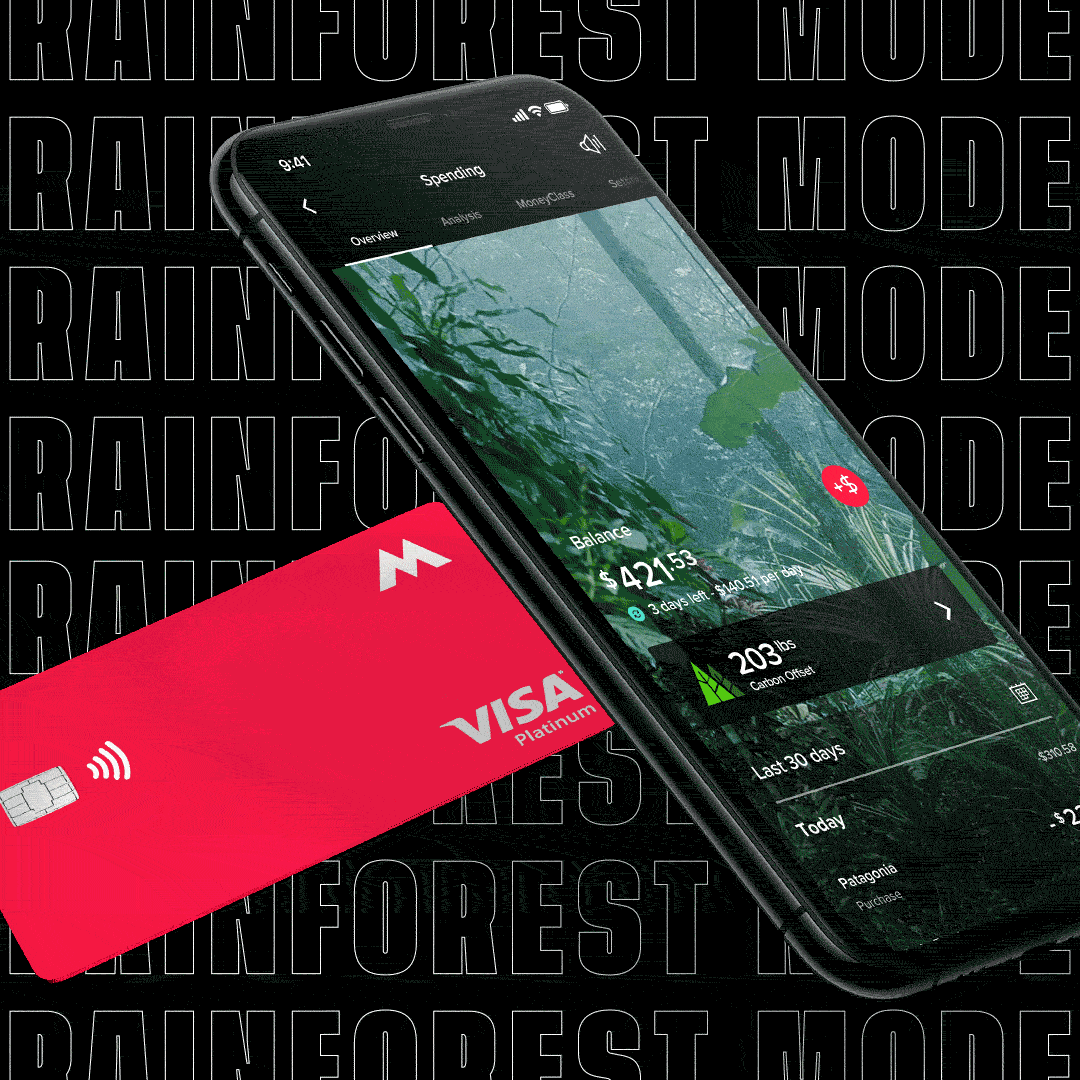 (You can find Rainforest Mode on your Spend dashboard. Make sure to get Spend to experience it!)
WHY?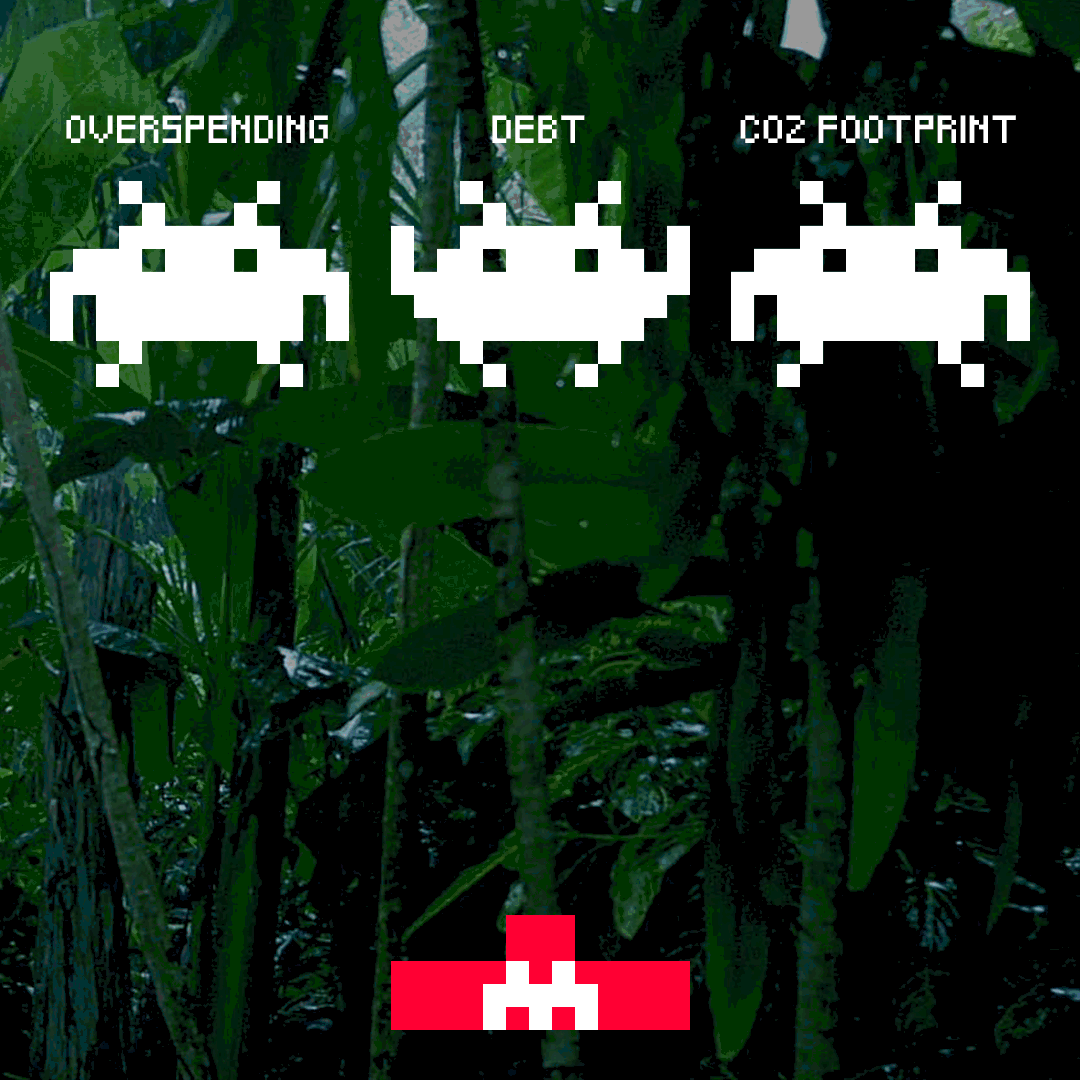 Buckle up. Rainforest Mode is just the beginning.

Think about it this way:

You get immersed in the world of Animal Crossing, shaking trees to get bags of money. It's fun, and you escape the real world for a bit. But then, you look up from the screen to realize your real life hasn't budged, and you don't actually have bags of money in front of you.

You get immersed in the world of Mogo that we're building with features like the Rainforest Mode, where we're constantly running contests and adding to our rewards program. It's fun, and you can escape the real world for a bit, chill out in the rainforest. Then, you look up from the screen and we've given you tangible, IRL rewards to help you with your goals.

This is the core of what we believe in at Mogo. The future of solving the debt crisis and the climate crisis involves engaging people in a way that's bigger than content consumption, something that compels people to feel as though reaching their financial goals is a cool thing, not just a nice thing. We want to make financial health and reducing your CO2 footprint the most fun game you can play.

The Mogo Visa* Platinum Prepaid Card was designed to help consumers achieve that zero debt, zero CO2 lifestyle, since 1 pound of CO2 is offset for every dollar spent. For example, if you bought a pair of running shoes with the MogoCard, the estimated CO2 footprint of the shoes is about 35 lbs. If you paid $150 for them on the card, you would offset 150 pounds, IE more CO2 than your purchase produced. That means you're climate positive. Go you. 🎉

TL;DR: We at Mogo are dead-set on making the money game the best game you could play. So, we brought you the vibes, sights and sounds of the rainforest so you can literally get your head into the place you're actively saving when you spend with us. This is how we're helping the environment — one dollar at a time, and giving you your own little world to save.

Step away from the bank apps full of numbers and "you owe X amount of $$$" messages.

Step into the rainforest by getting the Mogo app.

Don't have Spend? Click here to get it.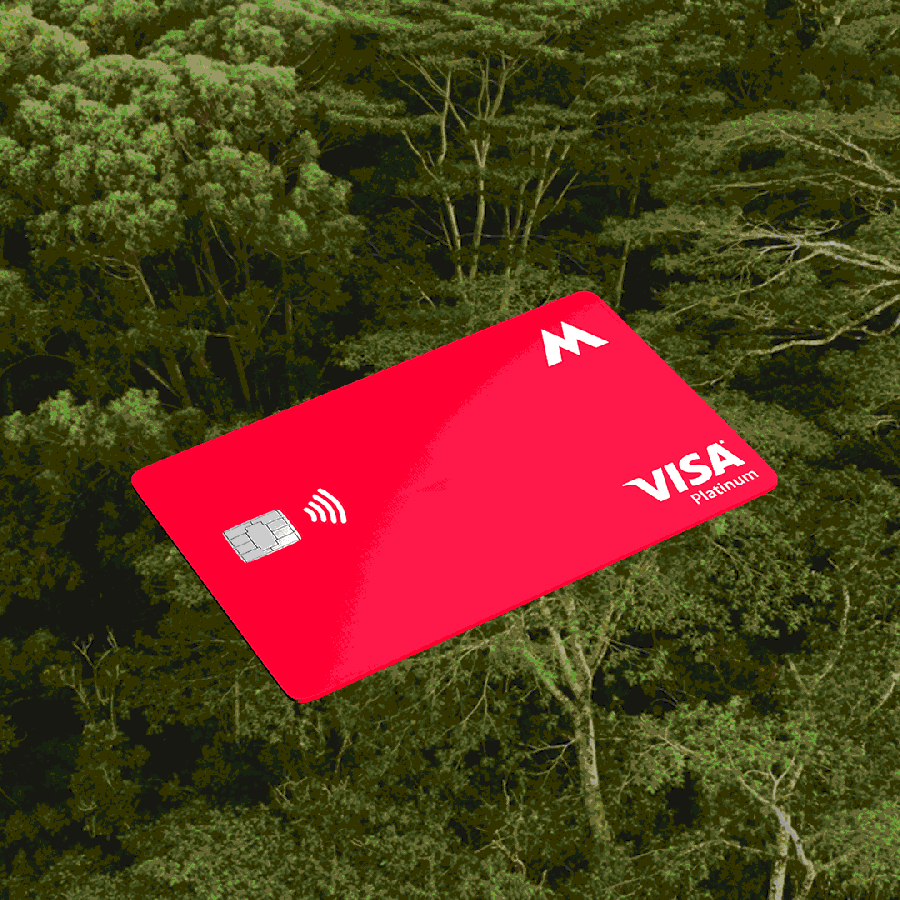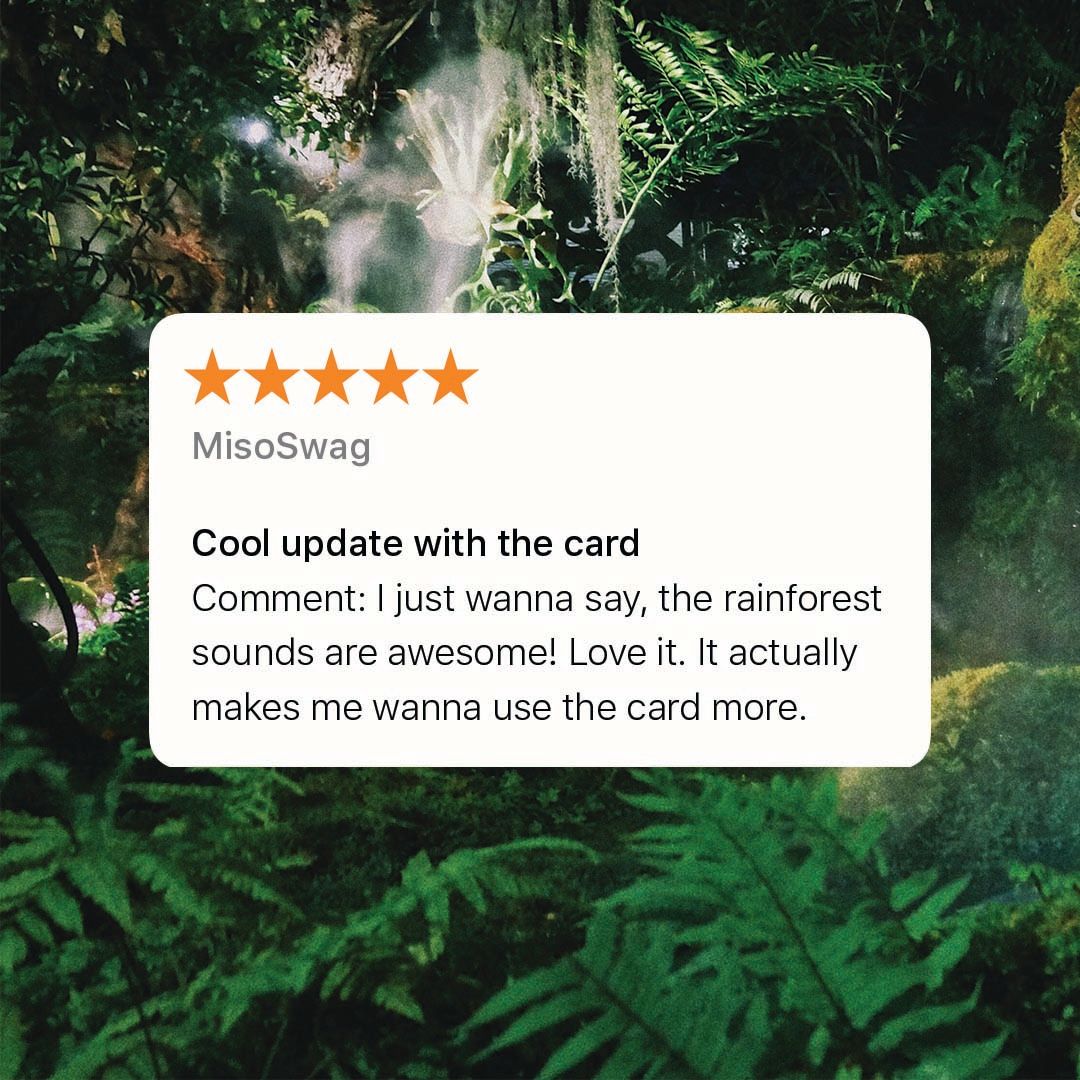 * Trademark of Visa International Service Association and used under licence by Peoples Trust Company. Mogo Visa Platinum Prepaid Card is issued by Peoples Trust Company pursuant to licence by Visa Int. and is subject to Terms and Conditions, visit mogo.ca for full details. Your MogoCard balance is not insured by the Canada Deposit Insurance Corporation (CDIC). MogoCard means the Mogo Visa* Platinum Prepaid Card.