Sorry, George. Lucasfilm sends us a letter, and Mogo listens
The other day, Mogo got an interesting letter from a pretty big player in the world of entertainment: Lucasfilm.
As you had (previously) seen on our homepage, we showed a pretty-similar-to-a-Star-Wars-character on a much-needed break. Well, the people at Lucasfilm noticed what we were up to and (really nicely) asked us to take it down.
We were happy to do so and were glad that our playful homepage got some important eyeballs on it.
Check out the letter below, and keep you eyes peeled for new – and even more creative – work on our homepage.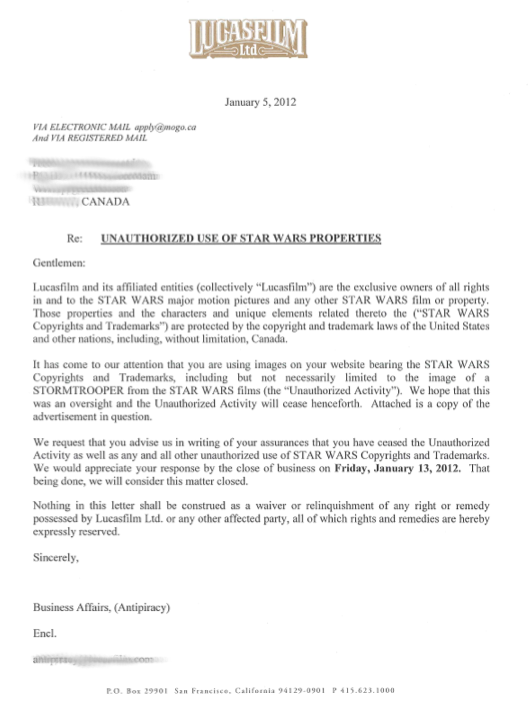 I'm sure working on the 'antipiracy' team would be a cool job to tell kids about, until they actually found out what you did