What to Do If You Suspect Your Identity Has Been Stolen
Step one: don't panic.
Identity theft and identity fraud are serious problems in Canada, and bad guys are getting more clever and creative with every passing day. It's more important than ever to protect your identity.

But sometimes, you may do everything right and still find yourself a victim of identity theft.

If you suspect your identity has been stolen or used for fraud, you should act quickly to report it in order to help protect  your finances. Learn what you can do here!

What to Do If You Suspect Your Identity Has Been Stolen

If you suspect that someone has stolen your identity, it's critical to act fast.

Signs your identity may have been stolen or may be at risk of theft can include things like:
A missing or stolen wallet

A recurring bill that stops showing up in your mail
Statements for accounts you didn't open showing up in your mail
Receiving unauthorized authentication emails or texts for accounts that don't belong to you



Anything that suggests someone may be using your identity could be cause for concern.

But if you think your identity may have been stolen, the first step is simple: don't panic. There's work to do.

Call the Credit Bureaus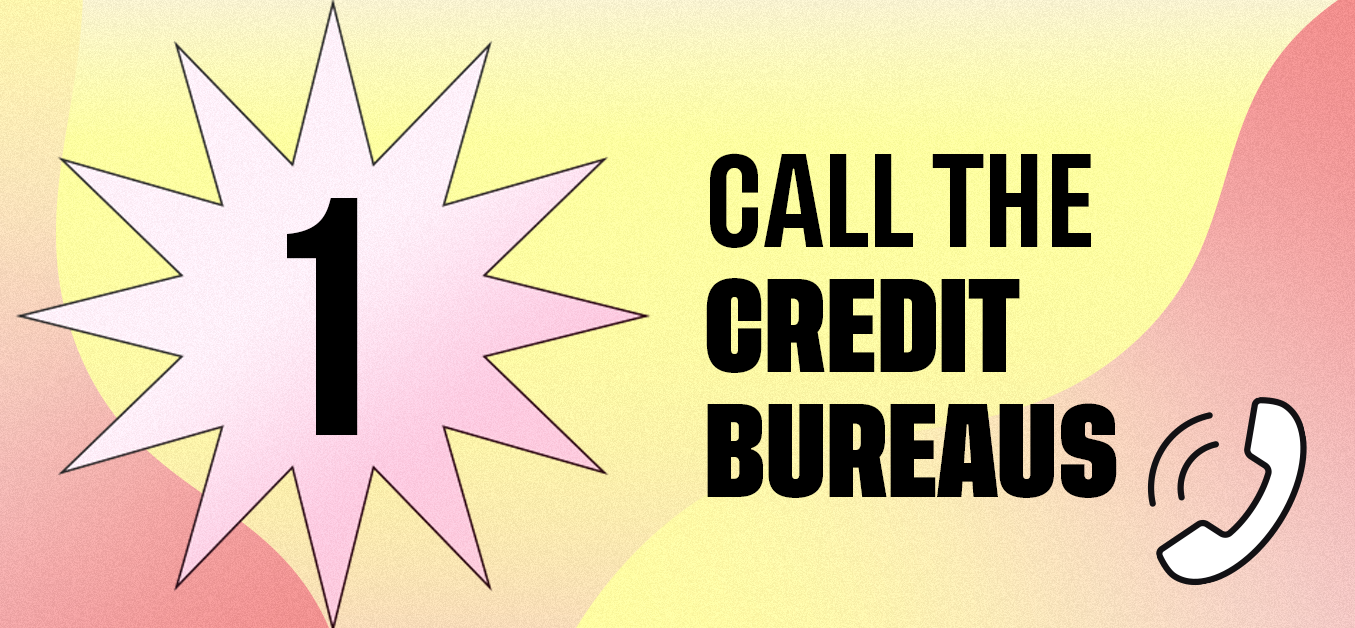 If you suspect your identity has been stolen, it's important to find out if the thief has tried to take out any loans using your identity.

You can do this by getting in touch with Canada's two credit bureaus, Equifax and TransUnion. You have a credit file at both bureaus, so you should check in with both.

Once you've been in touch with the credit bureaus, let them know you suspect you may be the victim of identity theft. Review your credit history to double check that all of the information is correct and that there are no fraudulent entries. Look for items like loans you don't recognize, or other irregular information.

The credit bureaus can support you in any additional steps that may follow. At this point, Canadians are unable to freeze their credit bureaus (though this is coming), but Equifax and TransUnion do both offer (paid) enhanced credit monitoring to allow you to keep an eye on your credit files and pounce if something seems off.

Check in With Your Credit Card Company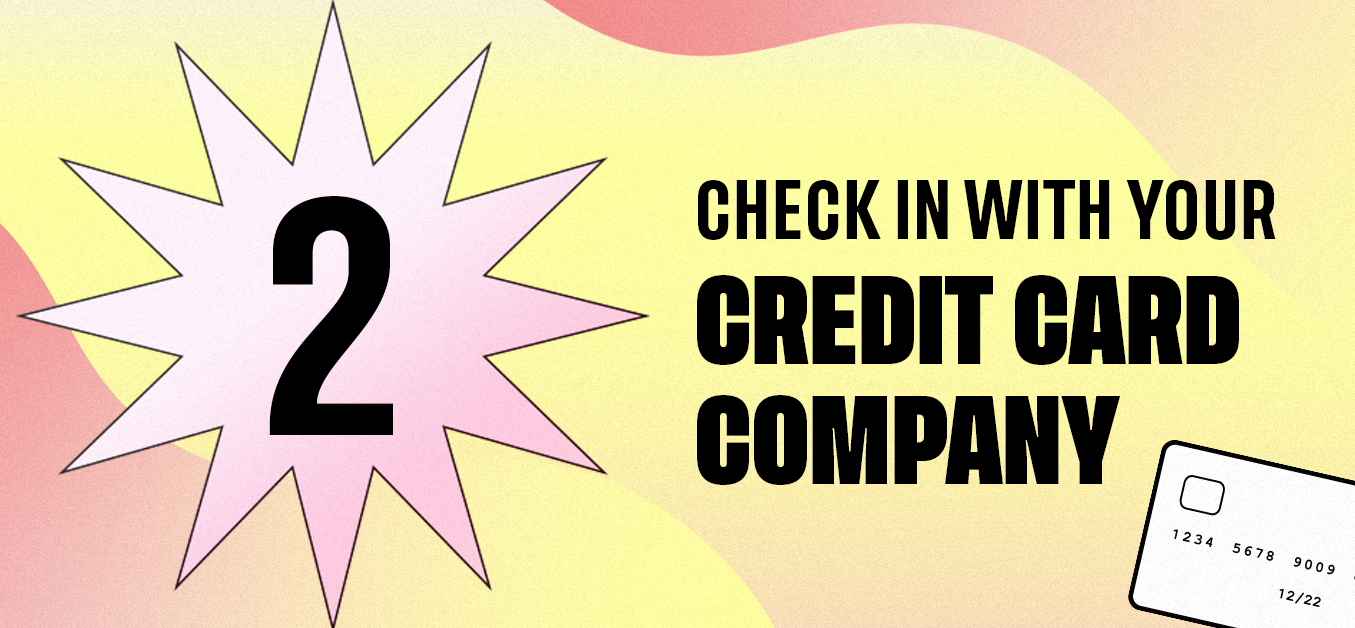 Especially in cases of a missing wallet, or if you notice strange charges on your credit card, it can be critical to get in touch with your credit card company right away.

If your wallet or credit card has gone missing, you should cancel your card and request a new one as soon as possible. This will render the missing card useless, and help keep your credit safe.

If you've noticed charges you don't recognize on your monthly credit card statement, you'll want to contact your credit card company in order to cancel the charges—or you could be on the hook for the payments. You should cancel the card and request a new one in this case, too.

You may be required to prove that these charges are indeed fraudulent. This process can take a variety of forms, and it exists so credit card companies can protect themselves from fake claims of fraudulent charges.

Once you're in touch with your credit card company, do your best to cooperate and provide the information they request to confirm that fraud has in fact occurred. This process can take a long time, so it's important to notify your credit card company as soon as possible  after you notice fraudulent charges.

Change Your Passwords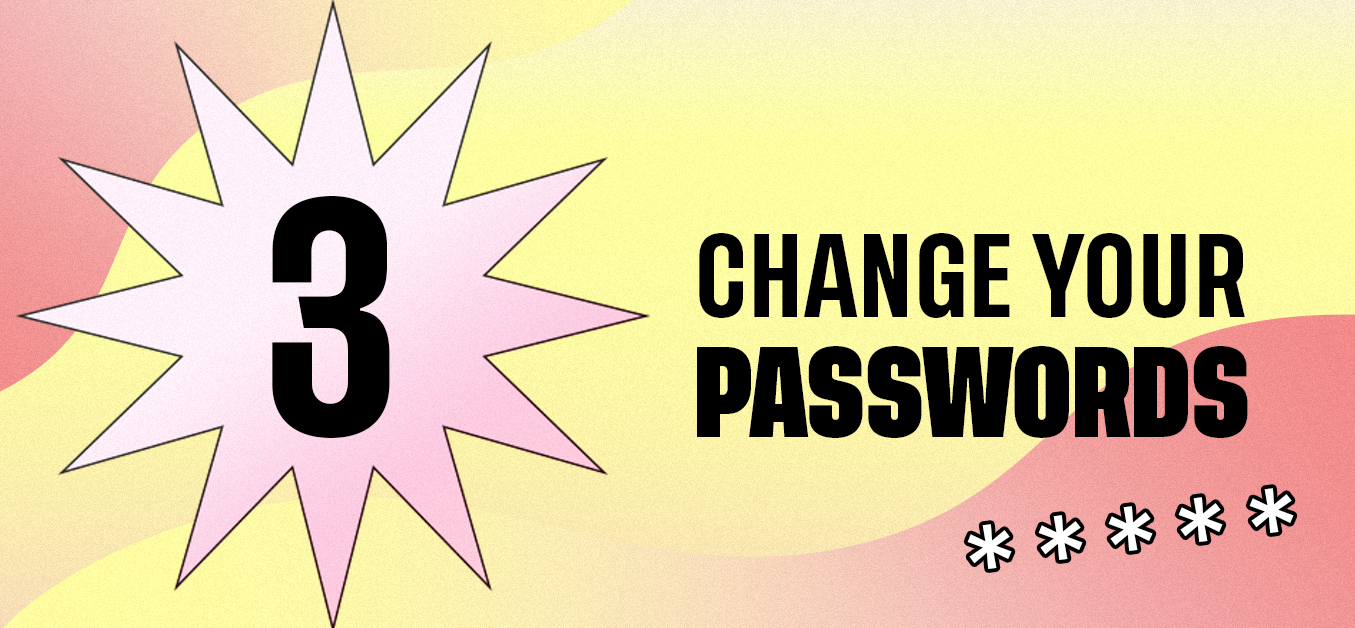 Nowadays, our identities are linked with profiles across many platforms online. Forgot your online banking password? Answer a few security questions and they'll send you a reset link to your email.

But this system can easily be exploited. If the bad guys steal your identity via a data breach, they could wind up with access to all of the information they need to hack into your other accounts—including the name of the street you grew up on, your mother's maiden name, and all of those classic security question topics.

If you suspect your identity may have been stolen, you should change the passwords and security question answers of all accounts that hold sensitive information, like your address or credit card information.

The lame (but true) part: your passwords should all be different, and should include a variety of upper and lower case letters, numbers, and symbols. Is it annoying to try to memorize these? Yes. But are they way better at keeping hackers out? Yes!

Pro tip: consider using a password management service like LastPass to track your super strong passwords, and always use Two Factor Authentication wherever possible. This way, if someone tries to log into your email or online banking, you'll get a notification on your phone.

Yes, it's a hassle—but cleaning up the mess created by identity thieves is a way bigger one.

Notify Relevant Parties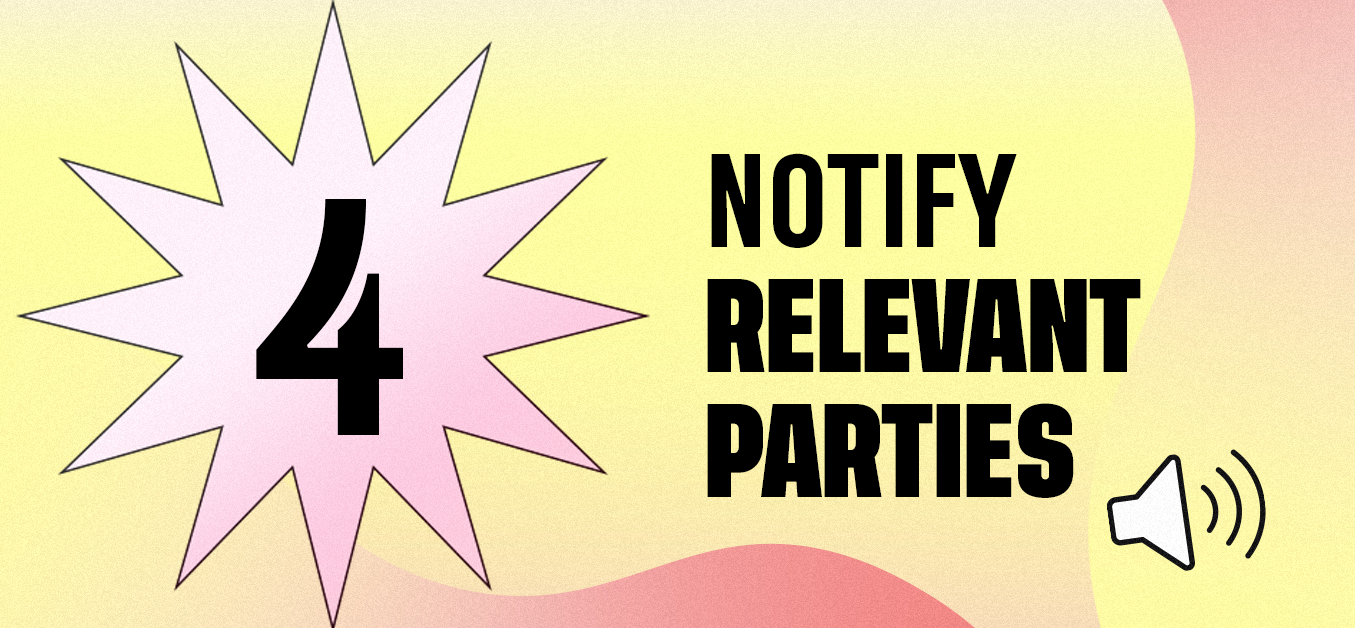 After you've called and notified your credit card company and the credit bureaus, you should notify other relevant parties too.

To start, report the theft to the Canadian Anti-Fraud Centre (CAFC); they track instances of theft and can provide advice and assistance to victims. Call 1-888-495-8501 or visit www.antifraudcentre-centreantifraude.ca. They'll be able to provide you with more support and tips as you lock down your sensitive information following theft.

You should also call any other parties that could be exploited by thieves. You should call your bank, for example. In the case of a lost wallet, ask to freeze your debit card and be issued a new one. Your bank will also be able to provide further tools to monitor your accounts in the coming months.

Protect Your Identity with Mogo

If you've got a Mogo Visa* Platinum Prepaid Card, then you've already got free identity fraud protection tools at your disposal.1 All told, it's probably safest to assume your information is already vulnerable; we can't stop identity theft from happening, but we can help you take steps to stop criminals and prevent identity fraud from happening to you.



Identity fraud occurs when bad guys use your information (typically stolen, in identity theft schemes!) to take out loans or credit under your name. This can leave you on the hook for the charges, tank your credit score, and cause you a ton of stress.


Mogo can help counteract these bad guys. In addition to our identity fraud protection, we also offer free credit score monitoring, so you're able to track any sudden dips or changes in your credit score which can be early signs of identity fraud. We monitor your credit file at Equifax for any hard inquiries, which fraudsters may initiate when trying to obtain a loan under your name.2



If we notice any hard inquiries, we'll notify you right away and guide you through the steps to help lock down your identity and prevent fraud.


Identity theft and any subsequent identity fraud is serious business, but we're here to help. Get free credit score monitoring and free MogoProtect for 90 days when you sign up for a free MogoAccount, or continue to receive these services by ordering and using your free MogoCard.3



We're on your team. You got this!

This blog is provided for informational purposes only.

*Trademark of Visa International Service Association and used under licence by Peoples Trust Company. Mogo Visa Platinum Prepaid Card is issued by Peoples Trust Company pursuant to licence by Visa Int. and is subject to Terms and Conditions, visit mogo.ca for full details. Your MogoCard balance is not insured by the Canada Deposit Insurance Corporation (CDIC). MogoCard means the Mogo Visa* Platinum Prepaid Card.

1-No one can prevent all identity fraud and Mogo does not monitor all transactions at all businesses. Currently, Mogo only monitors hard inquiries into the Equifax® Canada Co. credit bureau and will provide push and/or email notifications within 24 hours of the inquiry being reported. Refer to the MogoAccount Terms & Conditions for more information https://www.mogo.ca/terms-and-conditions.

2-Free credit score is provided by Equifax and is only available to MogoAccount holders that have passed identity verification. The Equifax credit score is based on Equifax's proprietary model and may not be the same score used by third parties to assess your creditworthiness. The provision of this score to you is intended for your own educational use. Third parties will take into consideration other information in addition to a credit score when evaluating your creditworthiness. Equifax® is a registered trademark of Equifax Canada Co., used here under license.

3-MogoProtect identity fraud protection and Credit Score Monitoring are available to all eligible MogoMembers for free for 90 days from the time of initial MogoAccount registration. MogoCard holders will be entitled to receive free MogoProtect identity fraud protection and credit score monitoring so long as they remain active MogoCard holders. If you do not fund your card within 60 days of ordering or make a transaction on your MogoCard for more than 90 days, then you will not be considered "active" and will be opted out of MogoProtect and credit score.