You would spend $35 million for this place?
We all know that Canada's not exactly the cheapest place to live – especially in the real estate hot spot of Vancouver. But it may surprise you that some of these the top places aren't too over the top.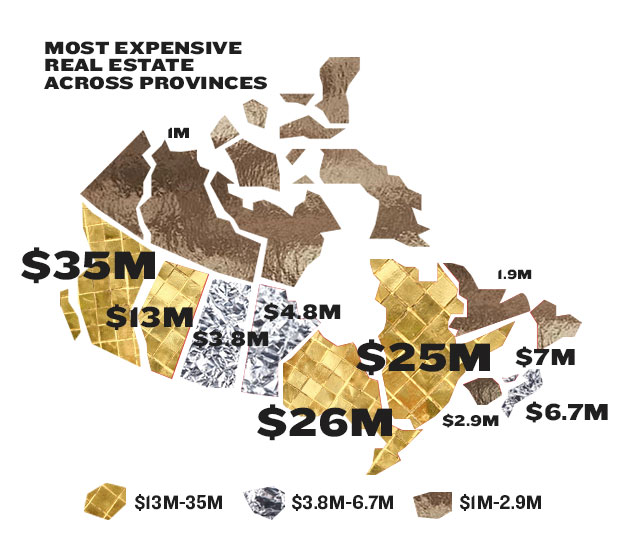 Here are the most expensive property listings in every province and territory in Canada. Check out how the other half 1% lives! Want to dig in deeper? Check out Realtor.ca.
British Columbia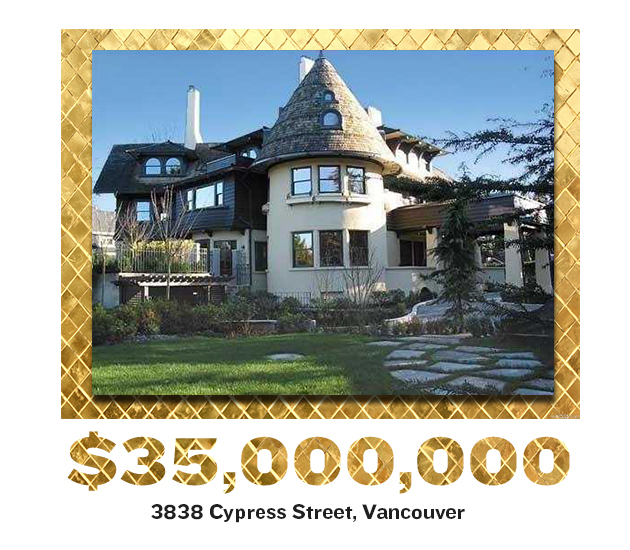 3838 Cypress Street, Vancouver – $35,000,000
That's right! $35 million for a charming 'two unit living experience' in one of Vancouver's oldest (and priciest) neighbourhoods. That 8-figure price tag gets you 9 bedrooms, 13 bathrooms, and 35 million reasons to start saving those pennies.
Alberta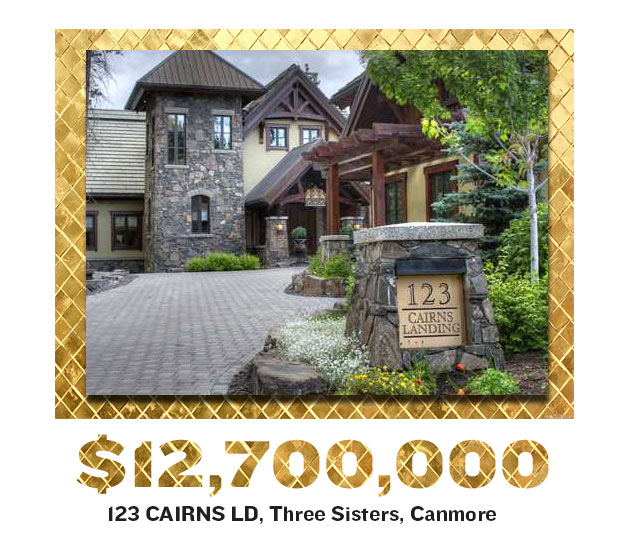 123 CAIRNS LD, Three Sisters, Canmore – $12,700,000
Ho hum. This is just your run of the mill 10,000 square foot home that sits in between premier ski resorts, mountain bike/hiking trails, gorgeous views, golf courses, and the cleanest air in Alberta. Also, it's a 1.5 level home that's got a 'passenger elevator' and 'chauffeur's quarters'… only the necessities.
Saskatchewan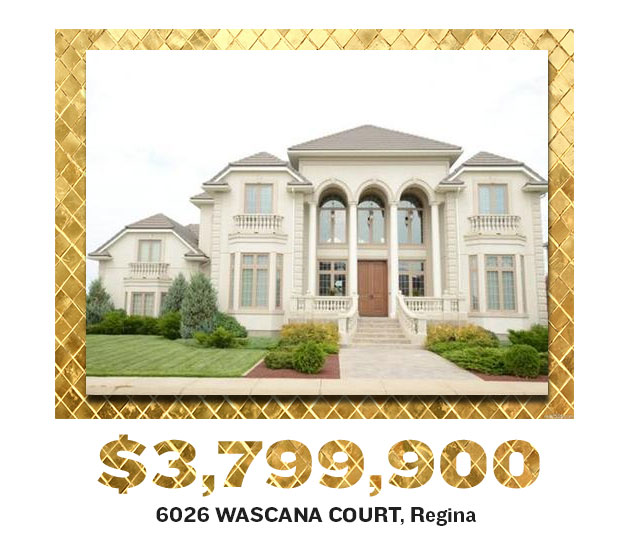 6026 WASCANA COURT, Regina – $3,799,900
Compared to the two units to the west of Wascana Court, this sub $4 million listing seems like a total steal! But then you remember the average house price in Regina is $318,000, and things get crazy again.
Manitoba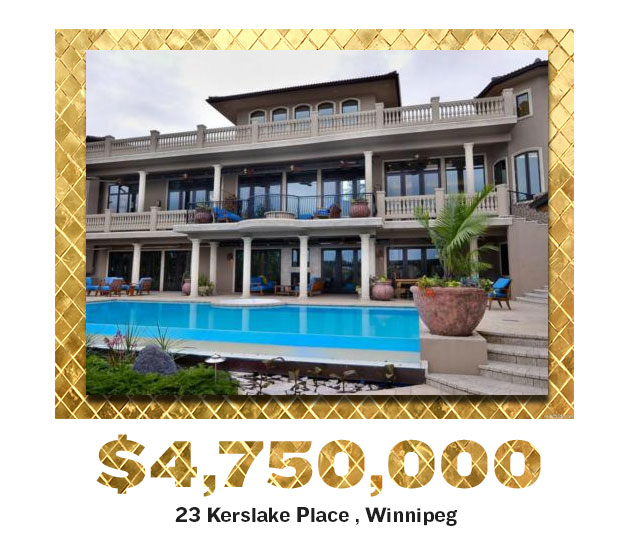 23 Kerslake Place , Winnipeg – $4,750,000
This house in (seriously) in a neighbourhood called 'Tuxedo', which is probably what everyone wears that lives there – including the hired help.
Ontario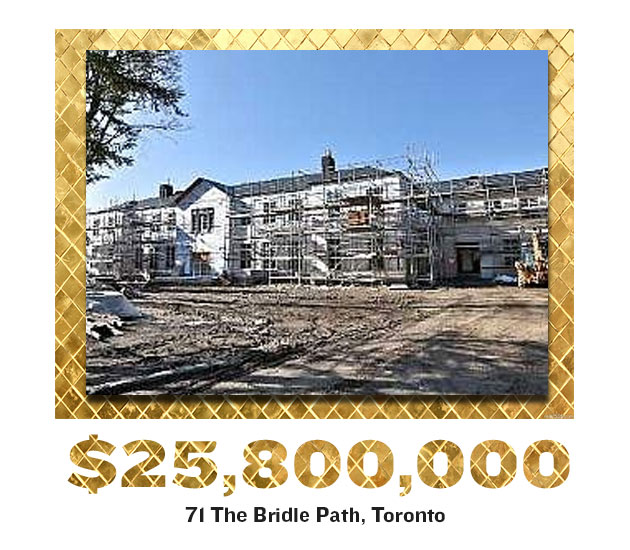 71 The Bridle Path, Toronto – $25,800,000
The only reasonable sounding thing about this 'Palatial Estate' is that it boasts 'Lavish In-law Suites'. If you're going to boot your spouse's parents to another wing, it may as well be lavish. Bonus points!
Quebec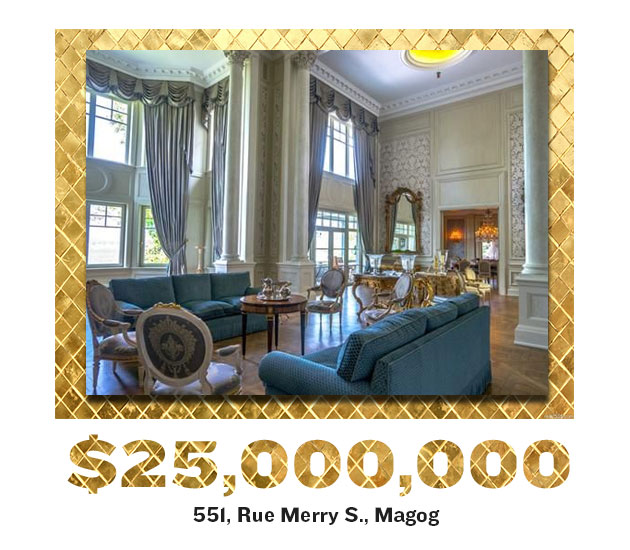 551, Rue Merry S., Magog – $25,000,000
This listing is technically called a 'cottage', which is nice if you're a very simple millionaire who wants to get away to Magog and enjoy some serenity. This estate was built in 2012 and is surrounded by water, hedges, and trees – you'll have lots of privacy to check out your $25 million mortgage.
New Brunswick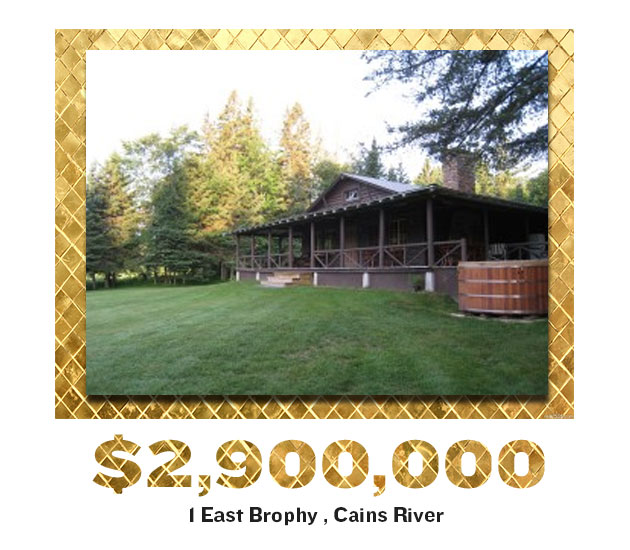 1 EAST BROPHY , CAINS RIVER – $2,900,000
New Brunswick's most expensive listing is actual a premium wilderness resort on about 100 acres of land, and I want it. It looks like the kind of places really wealthy people would head to try and do 'Canadian things' with brand new gear (never to be used again).
Nova Scotia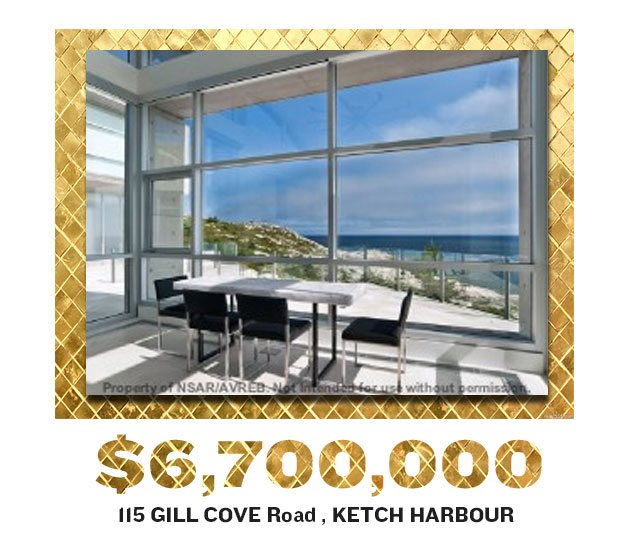 115 GILL COVE Road , KETCH HARBOUR – $6,700,000
This 40 acre lot looks like a warmer version of Superman's Fortress of Solitude – it's all white, glass, and ocean views.
Newfoundland & Labrador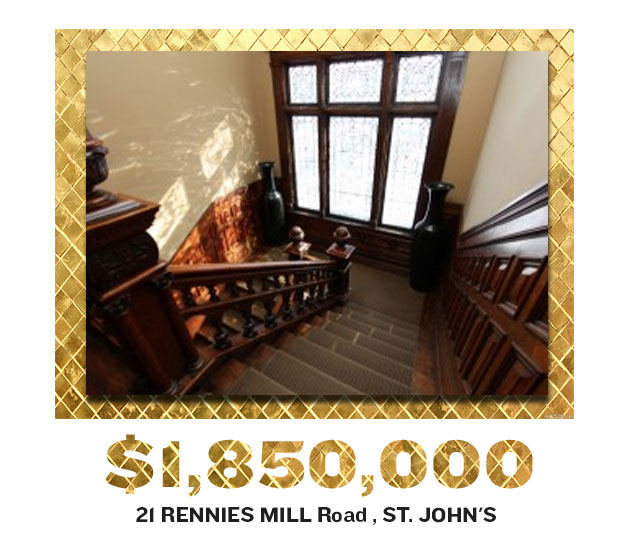 21 RENNIES MILL Road , ST. JOHN'S – $1,850,000
Head about as far east as you can to grab this Atlantic beauty. At $1,850,000, it's the lowest price on the provincial section or our list – and at 105+ years old, it's probably the most haunted.
Prince Edward Island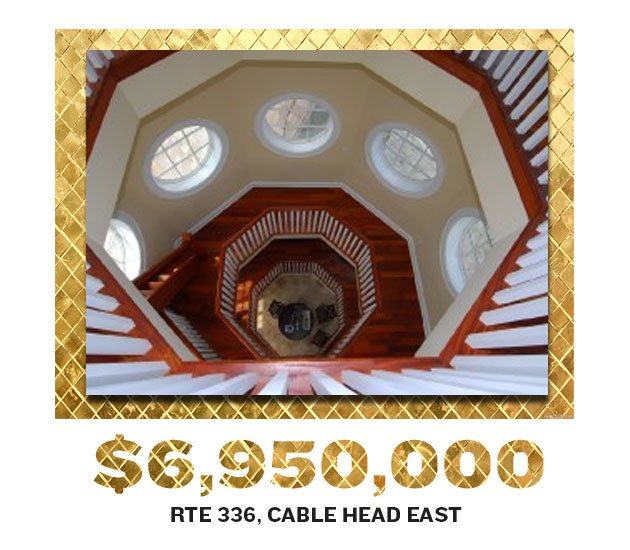 RTE 336, CABLE HEAD EAST – $6,950,000
This place is stunning. It's waterfront – and as you can see from the price tag, 'no expense was spared in the construction'. Eastern Canadian millionaires (ECMs) should note that the 'Walk Score' of this place is literally ZERO, so I hope you've got enough left in the budget for a boat, car, private helicopter.
The Territories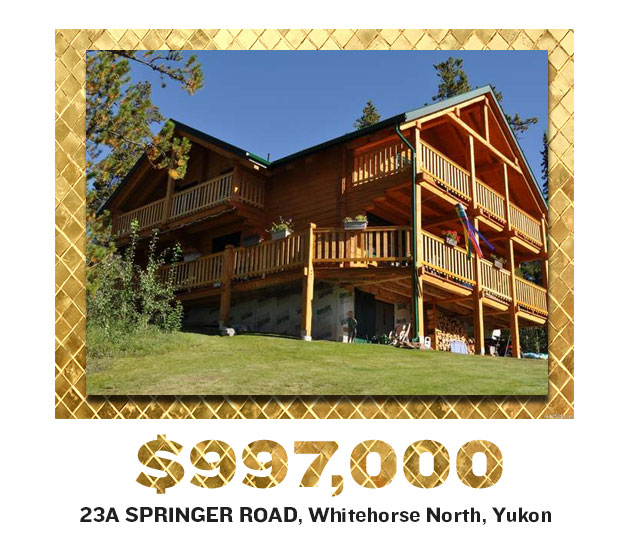 23A SPRINGER ROAD, Whitehorse North, Yukon – $997,000
Finally a listing that stays under 7 figures! Coincidentally, it sits on 7 acres of land. If you're willing to go north, less than a million bucks will get you a stunningly untouched plot of land, instead of leaving you playing Crackshack or Mansion.