4 Bitcoins. 4 Months. 4 Winners.
You may have already heard that Mogo's launching a new bitcoin account, which we're super stoked about. To celebrate our upcoming bitcoin account, we have 4 bitcoins up for grabs! Yes, you heard that right. You could win bitcoins just by becoming a MogoMember. For real.
Each month a lucky MogoMember will win a bitcoin. 4 months, 4 chances to win. The earlier you become a MogoMember, the more draws you'll enter. And if you're already a MogoMember, great news—you're in! Just so you know, the deadline to our next draw is on Dec 31st 2017.
Want to know the latest price of bitcoin? Just click here.
Earn more chances to win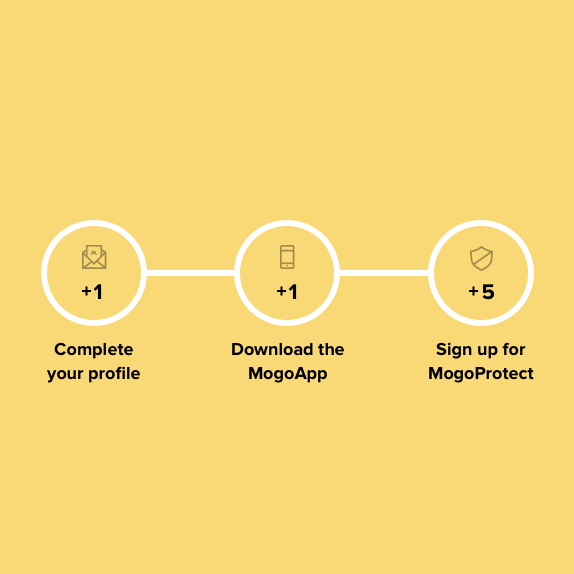 If you haven't already, just download the MogoApp for another entry. You can also sign up for MogoProtect to help protect you against identity fraud and get 5 extra entries1. That means you could earn up to 7 entries, just like that!
Got more questions about our contest?
You'll find some answers to common questions here.
See Official Rules and Regulations for contest details.
Bitcoin made simple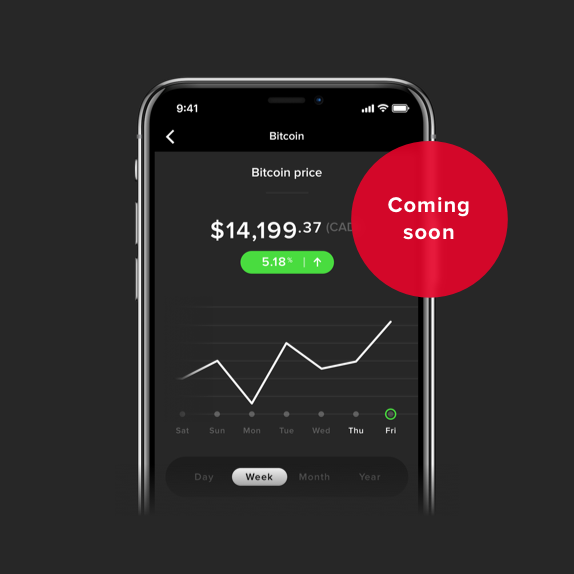 Buying and selling bitcoin should be easy. With our upcoming bitcoin account, we're focused on creating a simple and trusted way for Canadians to add bitcoin to their financial holdings2. Our new bitcoin account will be the 6th addition to our product line, which are all available through the convenience of one digital account. Learn more here.
Get on the list
If you're already a MogoMember, awesome! You're already on the list. If you're not a MogoMember yet, what are you waiting for? Get in line to be one of the first to know when you can buy and sell bitcoin with Mogo, and get a chance to win bitcoins.
1 - You will be required to provide your payment information when you subscribe for MogoProtect. Mogo will immediately charge $8.99 (inclusive of tax) to your payment method and will continue to do so on a monthly basis until you cancel your MogoProtect subscription. To cancel, log in to your MogoAccount at www.mogo.ca and go to Account Settings. There are no refunds or credits for partial months. Refer to the MogoProtect Terms & Conditions for more information. 2 - The Mogo bitcoin account is currently in development and the final product may differ from the description and images contained on this site.