Bitcoin made simple: coming soon
At Mogo, we're always looking for ways to expand the MogoAccount with more exciting products to help you rule your finances. With over 500,000 members, Mogo is building the best digital platform for managing your financial life.
We think buying and selling bitcoin should be easy. By creating a free MogoAccount today, you can be one of the first in line for our new bitcoin account1. We're focused on creating a simple and trusted way for Canadians to add bitcoin to their financial holdings. Our new bitcoin account will be the 6th addition to our product line, which are all available through the convenience of one digital account.
How It Works
Buy bitcoin at real-time prices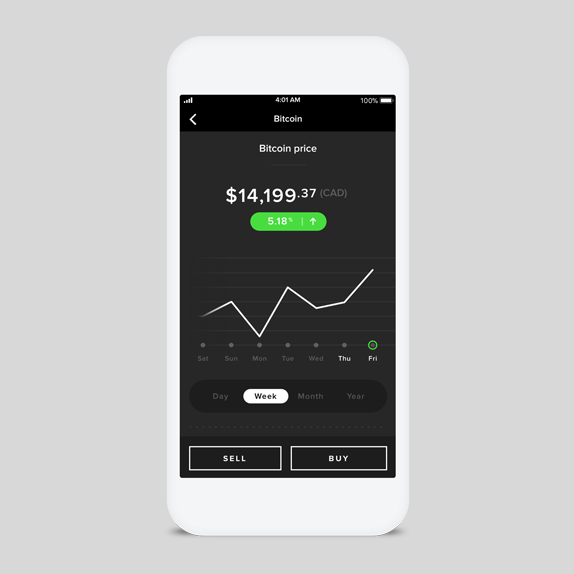 Don't have prior trading experience? No worries! We'll show you a single price and provide you with different payment options to make real-time purchases.
Keep track of your bitcoin holdings
![alt](/content/images/2017/12/keep_track_v1.png)

We'll notify you whenever the price of bitcoin changes by 5% and provide you with the real-time value of your holdings through our app.
Sell your bitcoin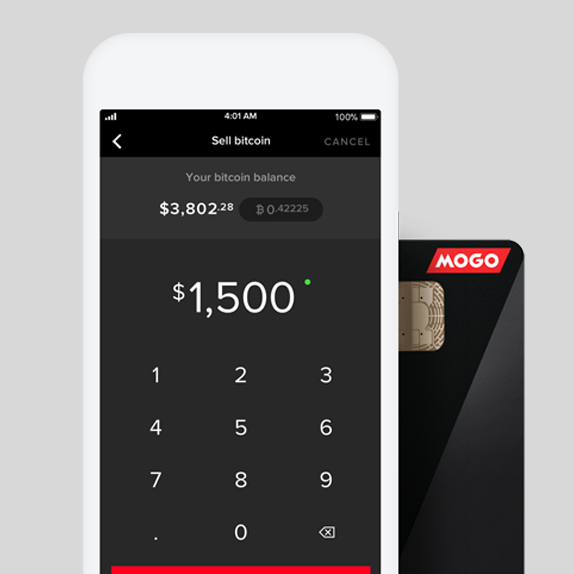 Selling your bitcoin is easy. You can sell your bitcoin holdings at any time and withdraw the funds or transfer the funds onto your MogoCard2 for spending.
Buying and selling bitcoins for humans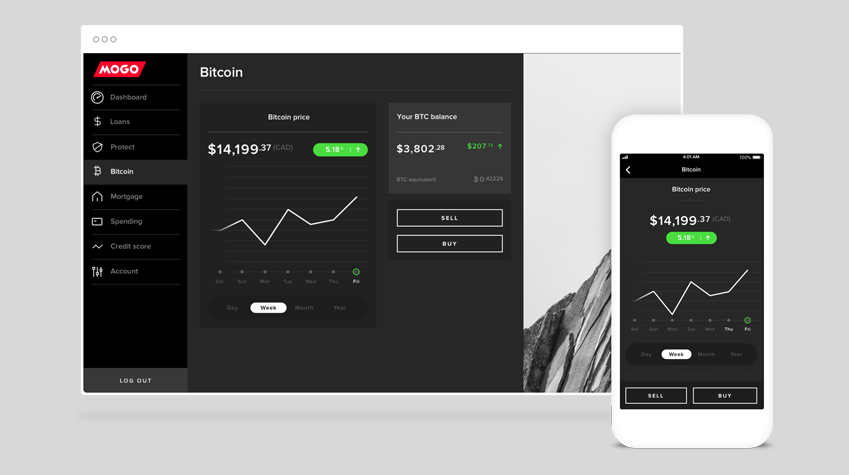 Getting into the cryptocurrency game should be simple. You don't need to be a bitcoin expert to get started. With Mogo, you will only need to pay attention to what matters—buying and selling bitcoin. We'll also provide you with educational content to increase your cryptocurrency prowess.
Get on the list
Get in line to be one of the first to know when you can buy and sell bitcoin with Mogo, by creating a free MogoAccount. In the meantime, you can enjoy free credit score monitoring. If you're already a MogoMember, awesome! You'll be automatically added to the list.


1 - The Mogo bitcoin account is currently in development and the final product may differ from the description and images contained on this site.
2 - The MogoCard is currently only available for order through the iOS MogoApp to MogoMembers with an invite, that have passed identity verification and have an account with one of the supported Canadian banks found here http://help.mogo.ca/customer/portal/articles/2659954?b_id=16486. Other conditions apply.