Fun Money Friday: Snap a hot dog selfie and win the Coolest Cooler!
Summer in the city and the heat is on! Yes, it's sweltering outside and all you want to do is chill out with a cold one. We want to make your backyard BBQs and beachside bonfires that much cooler (temperature wise, that is), so we're giving away a Kickstarter pledge to the Coolest Cooler ($185 value) to one lucky winner on National Hot Dog Day.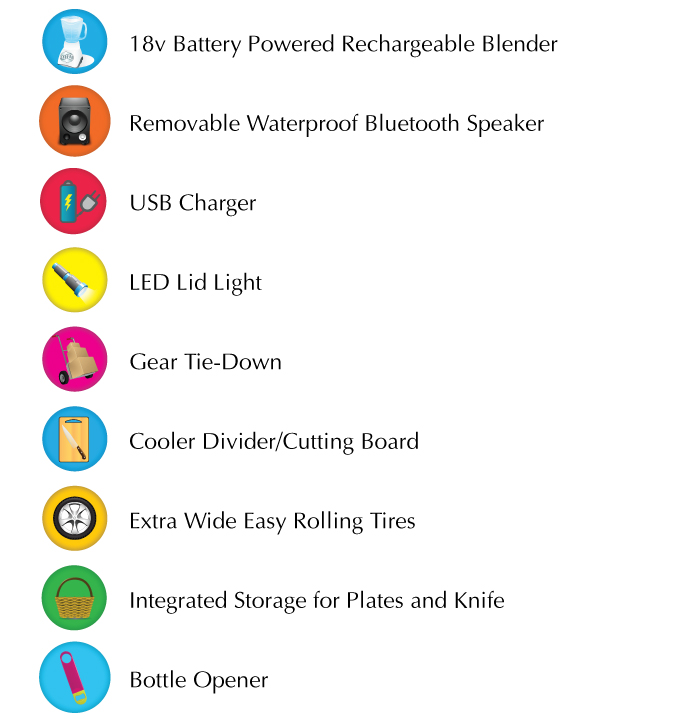 Image source: www.kickstarter.com
It's the world's first rolling cooler with a built-in blender, cutting board, waterproof Bluetooth speaker, bottle opener and USB charger – all in one! Since hot dogs and icy brews are the perfect #BeatTheHeat combo, it only made sense for us to host a hot dog selfie photo contest to pick the lucky winner.
Follow the steps below for your chance to win:
Fill out the form here

Take a hot dog selfie. Be creative!

POST it on Instagram, Twitter or Facebook with this hashtag: #NationalHotDogDay

TAG us in the pic! We're **@MogoMoney **on Intsagram and Twitter and Mogo on  Facebook. 
Please note that this is a Kickstarter product so you will receive the cooler when it is launched. The winner can follow the progress of the cooler on Kickstarter.

The winner will be announced on Wednesday, July 23, 2014 on National Hot Dog Day!