The Four Best Hot Dog Joints in Canada Revealed!
Street meat. Tube steak. Whatever name you call it, there's no denying that hot dogs are one of the world's all-time greatest inventions. Think about it: it's a quick and easy lunch that you can eat on the go, and it's wallet-friendly to boot. In anticipation of National Hot Dog Day on July 23, we are hosting a hot dog "happy hour" in four cities across the country this Saturday, July 19. We'll be giving away free dogs from Mogo's favourite hot dog joints to the first 50 people who show up at the spots listed below – just show your Mogo card or give us your email address. Hot diggity dog!
At Craft, gourmet dogs are where it's at. These dogs get the fancy-schmancy treatment, with each one made by hand the old-fashioned way. Whether you want a taste of the traditional (opt for the Coney Carny) or something more unusual like the Spicy Thai dog topped with green curry, we promise that Craft will make your stomach swoon with delight.
Time: 1pm – 3pm 95 King Street East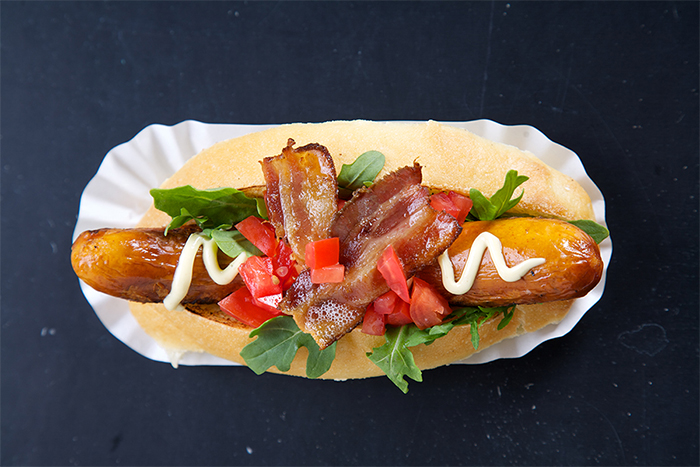 One of Ottawa's top food trucks, Big D's serves up two of the best culinary creations known to mankind: hot dogs and poutine. Featuring clever toppings like Kraft Dinner or sour cream and Doritos (we'll have one of each please!), these dogs come in just one size – large. That says it all!
Time: 1pm – 3pm 5862 Hazeldean Road, Stittsville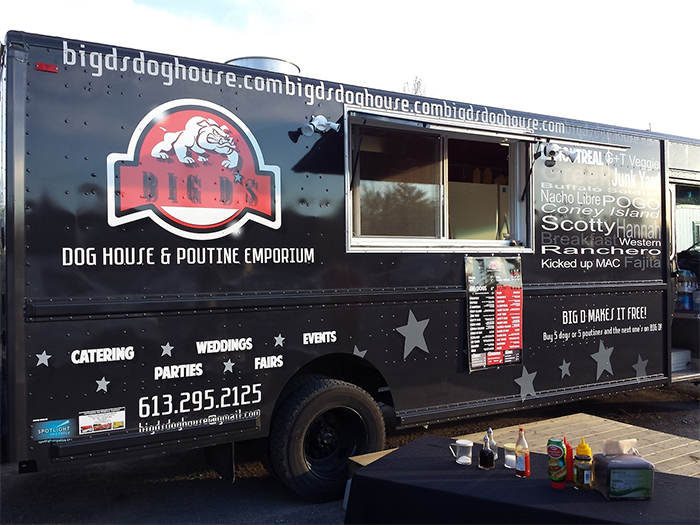 If you're anything like us, you aren't satisfied until your hot dog is dressed to perfection. In that case, this is the spot to visit for absolute dog divinity. Whether you opt for Tubby's "choose your own adventure" or pick one of their clever combos (we've heard the Sumo with wasabi and pickled ginger is phenom), you can't go wrong!
Time: 1pm – 3pm 1022 17 Ave SW, Calgary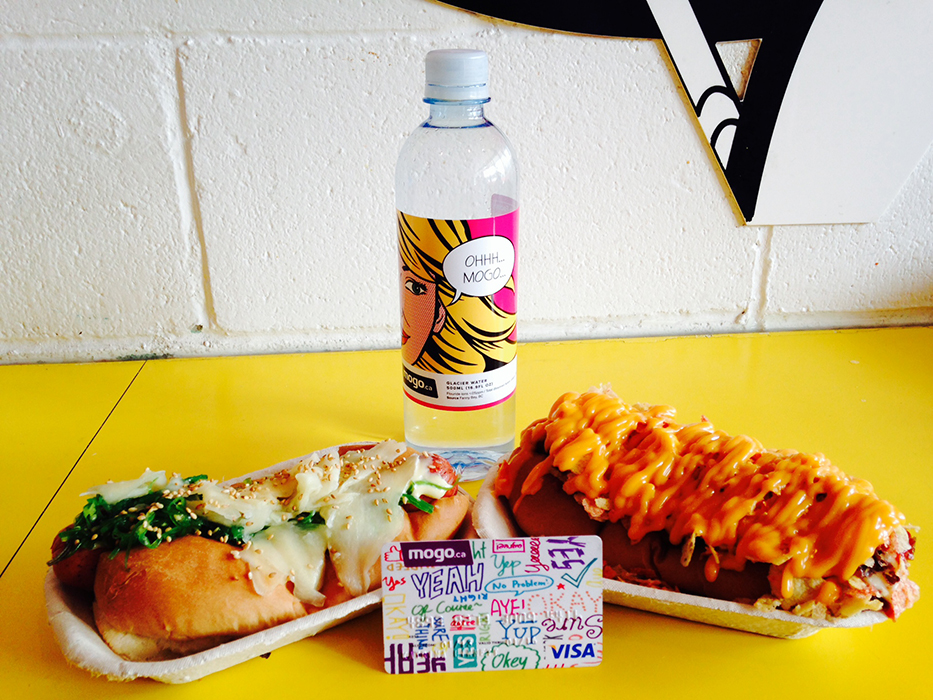 Tucked away inside the Granville Skytrain Station, Dinky Dawgs offers some crazy clever hot dog options, from the Turkey Dinner with stuffing and cranberries to their wild salmon Sea Dawg adorned with capers and tartar sauce. On Saturday, they'll be serving up a custom #MogoDawg…it's a unique twist on their Veggie Chili Dawg that you'll have to try for yourself!
Time: 1pm – 3pm  #60 – 678 Dunsmuir Street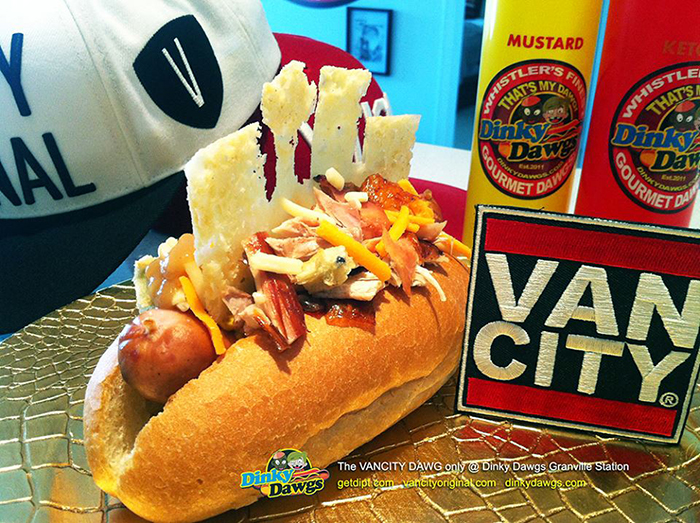 Can't get enough of these tasty cylinders of meat? Stay tuned for this week's Fun Money Friday, as we'll be hosting a hot dog themed food contest. The winner will be revealed on National Hot Dog Day (July 23)! #nationalhotdogday