Warm Up Your Mits With Canada's 7 Hottest Food Trucks From Coast to Coast
There's no doubt that the food truck scene across Canada is on and poppin' even during the winter season. With drool-worthy options from T.O. to the West Coast, you can warm up those frozen fingers with a hot and cheap meal that lets you keep your cash in your pockets – which we of all people know is a beautiful thing!
Toronto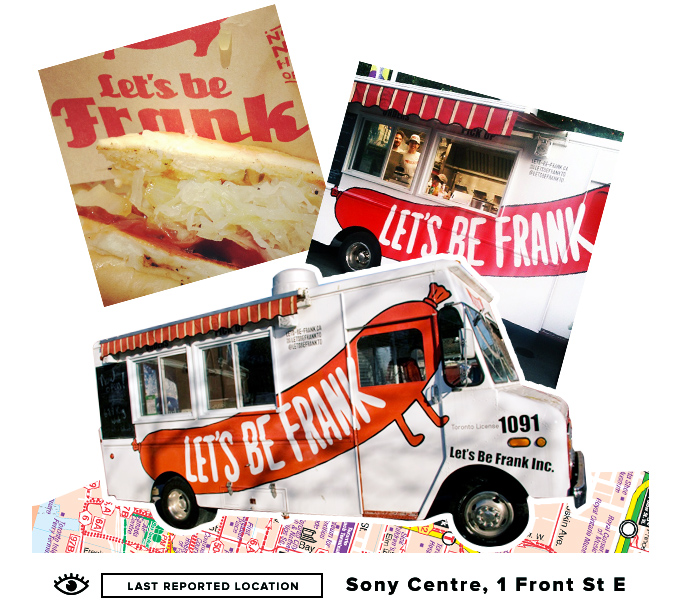 If you're anything like us, every now and then you get an inexplicable craving for meat in tube form. Nothing to be ashamed of…we say embrace it! The perfect place to do just that is Let's Be Frank, a hot dog truck with mind-blowing mashups offering hot eats perfect for the cold winter days in T.O.
We're partial to the deep-fried, bacon-wrapped Tijuana Danger Dog ourselves. The best part? All dawgs are under $9!
Last reported location: Sony Centre, 1 Front St, E, Toronto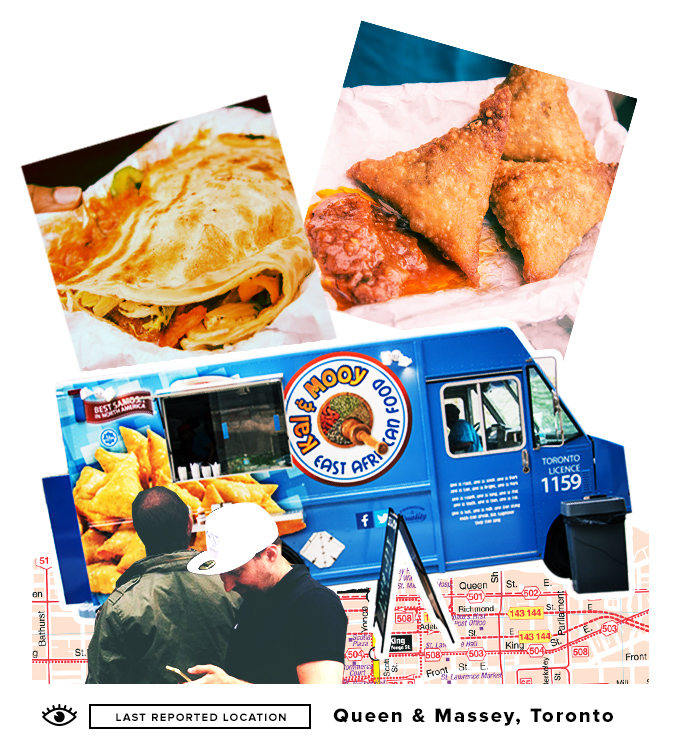 Ever tried Somalian food? Neither had we, until we discovered Kal & Mooy. Serving up East African street food, this T-Dot truck on the rise makes a killer chicken wrap from puffed Somali flatbread. Pop by for an affordable bite to eat and grab a samosa for later…they are to die for!
Last reported location: Queen & Massey, Toronto
Calgary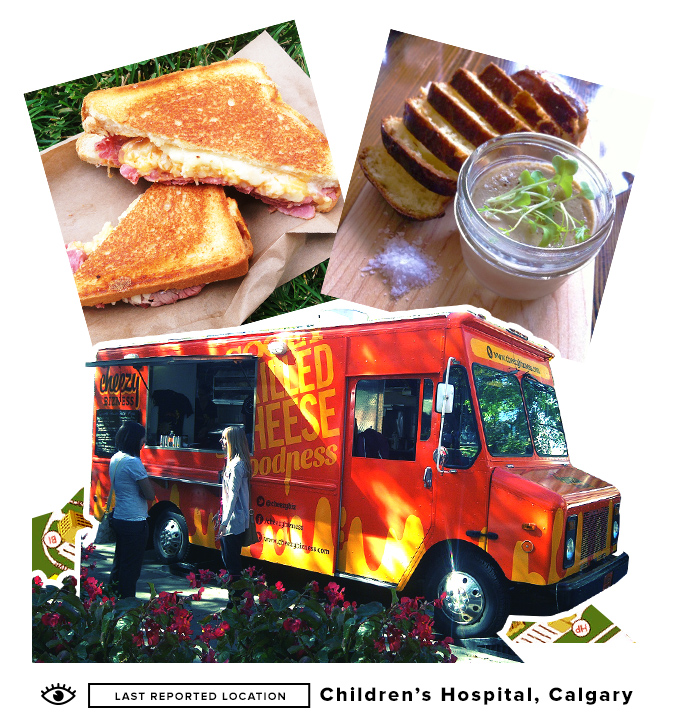 Love cheese? Who doesn't? At Cheezy Bizness, Calgarians have their pick of killer grilled cheese add-ons like pastrami and kimchi, olive and fig, or bacon jam and apples – all for less than $10 a pop. Keep an eye out for the Mac Melts special, a sandwich stuffed with mac 'n cheese that appears only once a week.
Last reported location: Children's Hospital, Calgary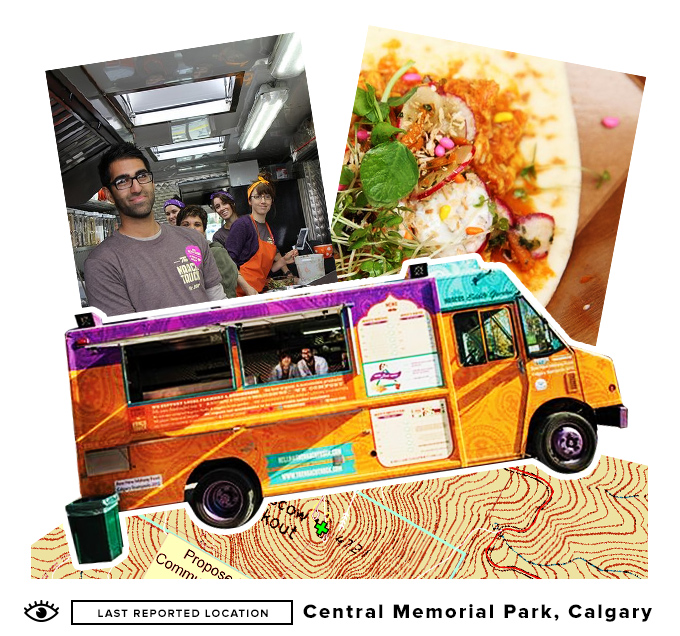 We thought we'd seen it all…and then we found The Naaco Truck, home to one of the city's most creative culinary inventions. Imagine tacos made with naan bread instead of tortillas – and stuffed with fillings like chicken chipotle masala, beef vindaloo or chickpea fritters and pineapple chutney. Holla!
Last reported location: Central Memorial Park, Calgary
Vancouver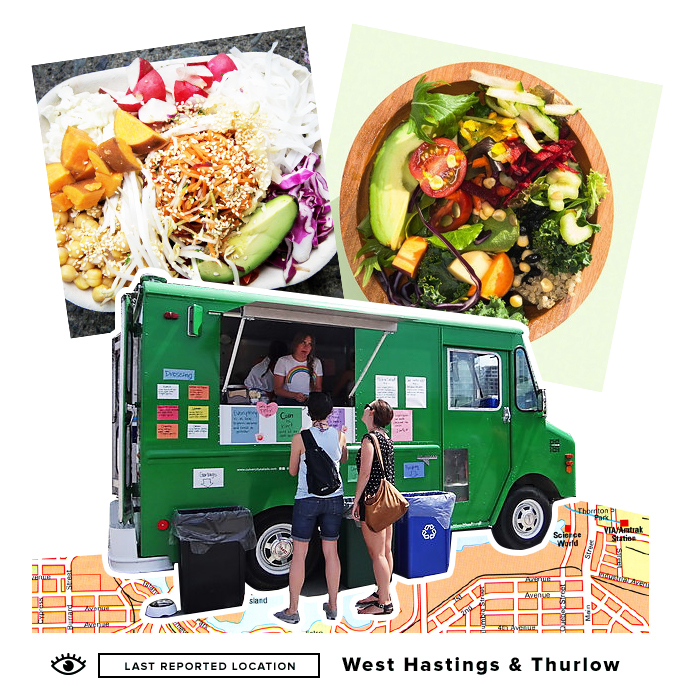 Forget what you've heard. It is possible to eat healthy on the cheap. How about a custom entrée size salad for $10? At Culver City Salads, you choose your greens, take your pick from tons of veggies, jazz it up with seeds or herbs, and add some quinoa or noodles for good measure. One word: #nomnom.
Last reported location: West Hastings & Thurlow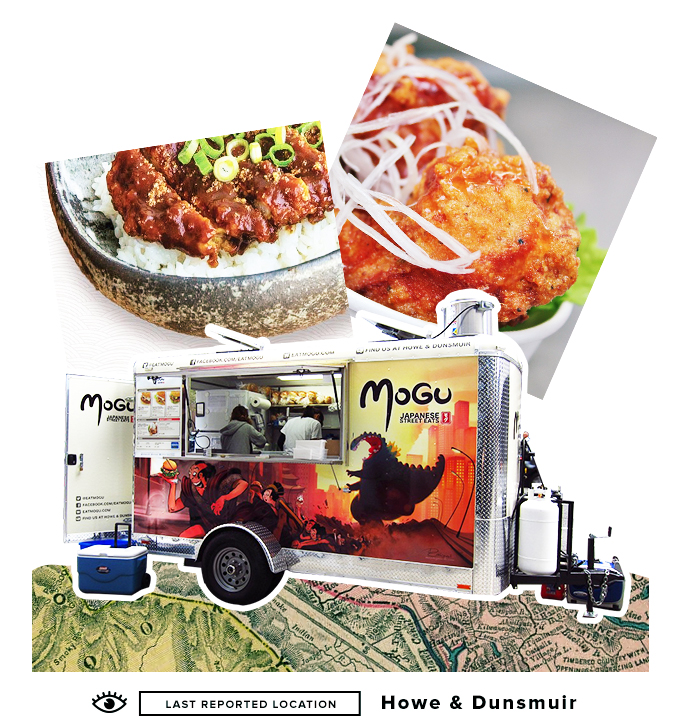 With a name so similar to our own, it's no surprise we've fallen in love with Mogu's Japanese street eats. From the pork miso katsu bun to the squash croquette sandwich, we heart everything on the menu – including the prices! Swing by their spot at Howe and Dunsmuir for a cheap lunch downtown.
Last reported location: Howe and Dunsmuir, Vancouver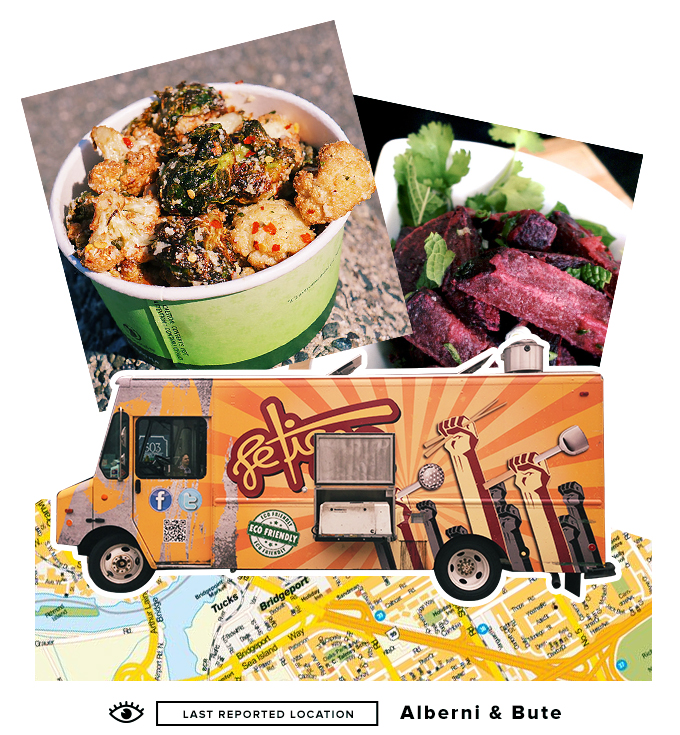 For a feast from the east, our go-to truck is Le Tigre. Whether it's their "crack" salad (yes, it's really that good) or beet fries, these guys will make you looove your veggies. Where else can you grab a miso chowder and sweet chili pork bun for $10? It's a cost-conscious foodie's dream come true!
Last reported location: Alberni and Bute, Vancouver
With so many Canada-wide, smoking hot street food options to grab on-the-go even throughout the winter season, you'll be huffing and puffing into your palms no longer – just sandwich a dawg or a grilled cheese between your mits!