We're going to go out on a limb and say that your bank or credit card company probably doesn't lower your interest rates when you make your payments on time. Well... we do. Because financial responsibility is important to us (and key to Adulting), and if it means using gamification to proactively motivate you to get there, so be it.

While most credit cards penalize you by raising your rate if you miss a few payments, we actually reward you for your good payments. (Get the details below!)
At Mogo, we're constantly looking for ways to make it easier to help people get in control of their financial health. This is where Level Up* comes in.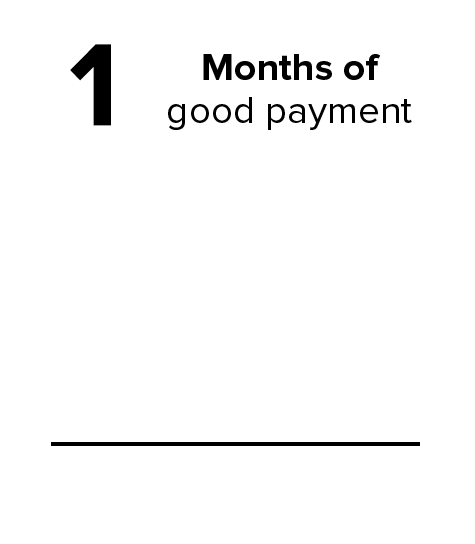 Here's how it works:
After 12 months, we'll review your credit profile (things like credit score, how much credit you have outstanding outside of Mogo, etc.). If you've made all your payments on time and your profile looks like it's still in good shape / hasn't changed too much (hopefully it's in better shape because you've amassed months of financial fitness knowledge from Mogo!), we'll reward you by levelling you up to a lower rate. Either way, if you qualify for Level Up, we'll let you know, so just focus on making those payments on time as that's the most important part. ;)
Fictional example: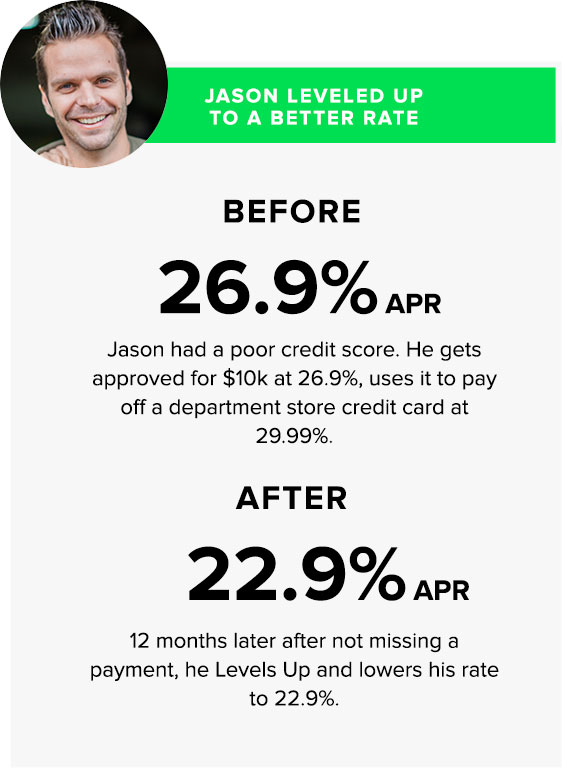 Check your rate in as little as 3 minutes without hurting your credit score!
---
*Your Level Up offer is conditional on 12 months of on-time payment history and a stable credit profile determined at Mogo's sole discretion (so keep up with the blog's tips and keep your credit squeaky clean. Your "credit profile" may include, but is not limited to, your credit score and external debt outstanding at the time of the Level Up review. Mogo reserves the right to make changes to the terms and conditions of the Level Up program at any time. Your current product must be paid in full to take advantage of the new Level Up offer.