The Labour Day Weekend Guide: How to Spend Less & Do More
It's that time of year again: summer is coming to a close and Labour Day is just around the corner. To squeeze in some more summertime goodness before you pull out your winter coat, take a look at out our guide to spending less and doing more this long weekend…everything** is either free or uber cheap**. Enjoy!
T-Dot's Distillery District will be poppin' all weekend long thanks to Artfest, an outdoor art soiree featuring some of Canada's top painters, photogs, sculptors and crafters. From 11am-6pm, you can wander around and check out their work, listen to musicians jamming non-stop, or pop into a free art workshop and channel your inner Rembrandt.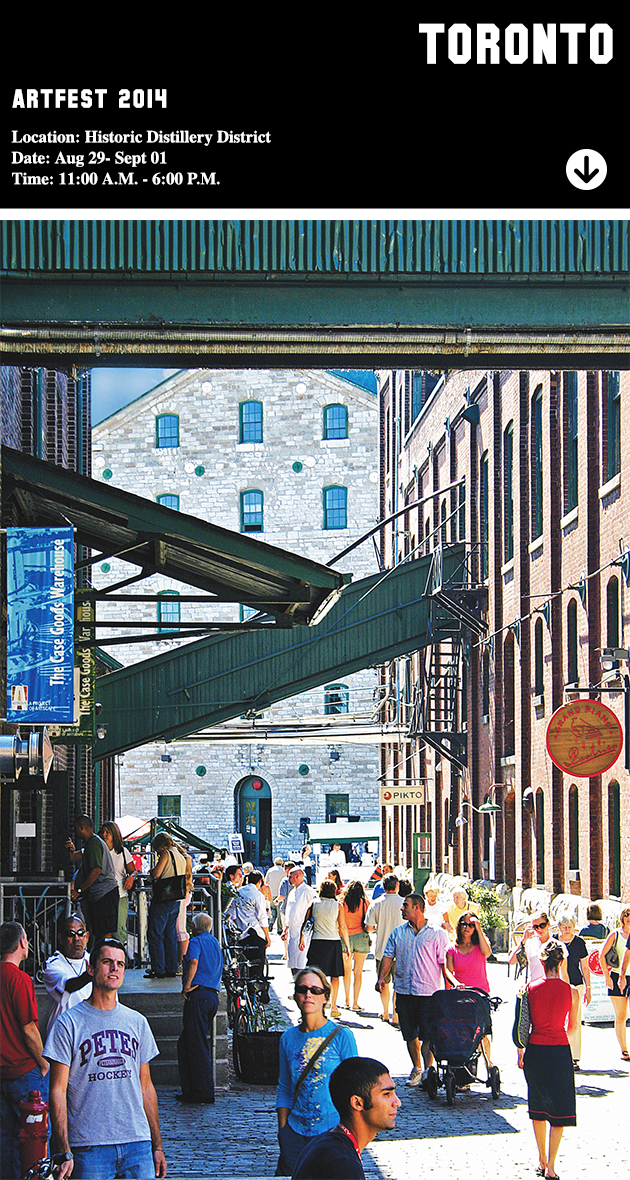 What's a long weekend without a barbecue? #rhetoricalquestion. Get your grub on this Sunday at the Leaf Nation's 1st Annual BBQ – and get back on that NHL bandwagon while you're at it. Maple Leaf fanatics will start congregating in Sunnybrook Park at noon, so be sure to rock your blue and white. Go Leafs go!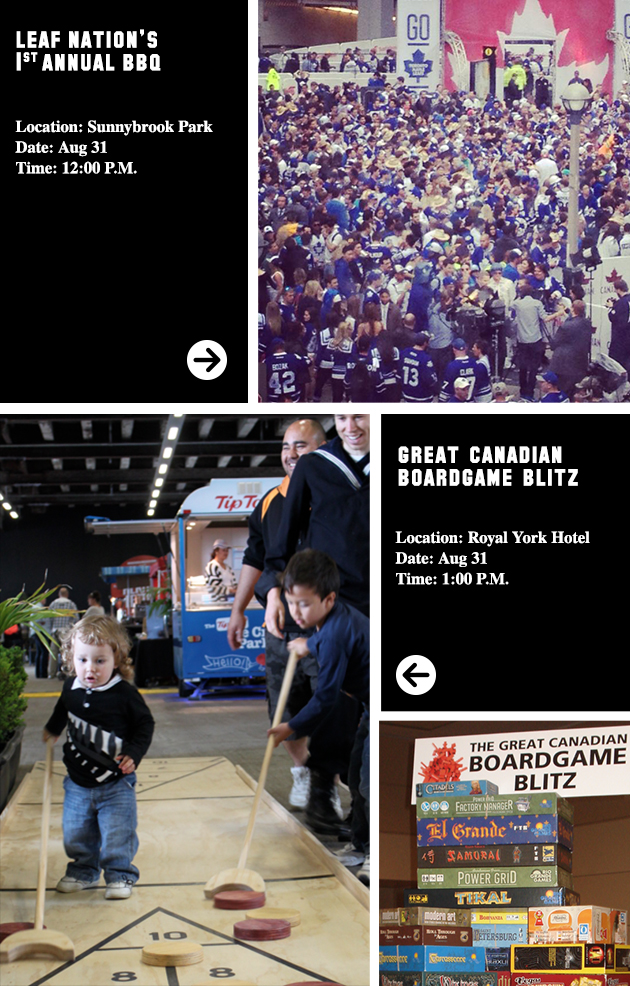 fans.mapleleafs.nhl.com | woodbotherer.co.nz
Hockey not your thing? Then come geek out with fellow gamers at Sunday's Great Canadian Board Game Blitz finale. If you want to witness the crowning of the next Great Canadian Champion, make sure you're there in time for the throwdown starting at 1pm.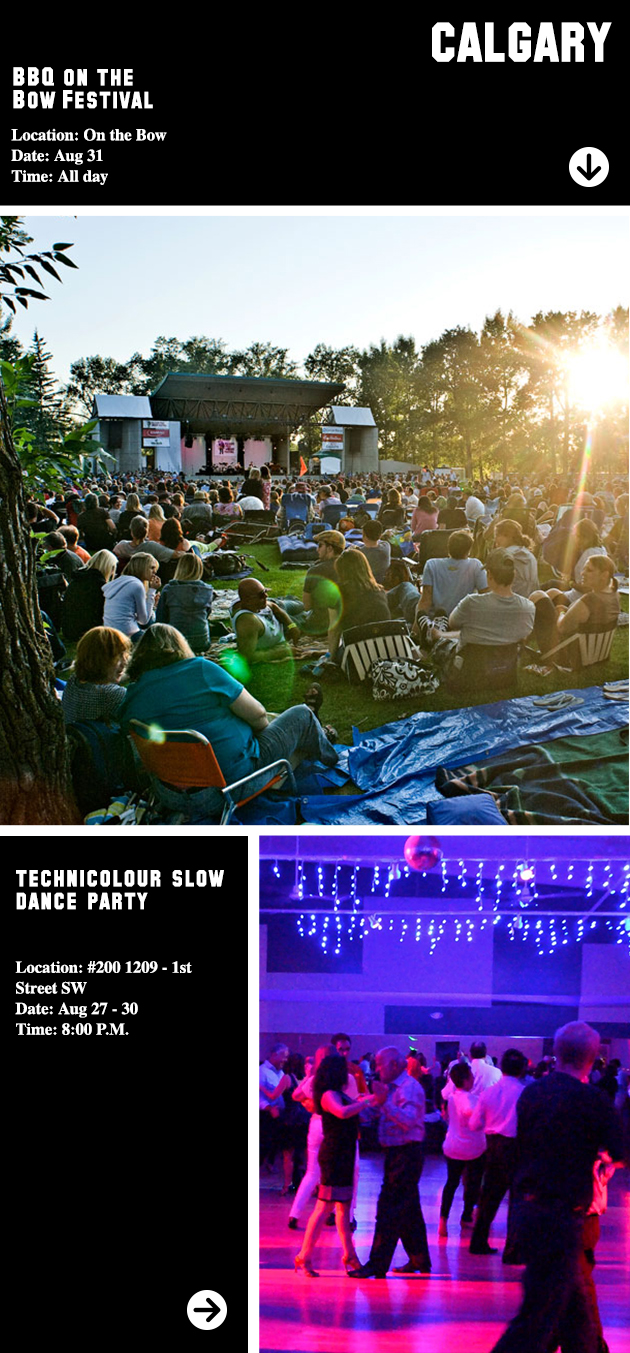 calgarydowntown.com | thedancerepublic.com
Cowtown peeps can start the weekend off right with Friday's Technicolour Slow Dance Party. Whether you roll solo or come with your crew, everyone's there to get their dance on, high school style. You can even keep track of your dance partners with a special "dance card"! If a special someone grabs your fancy, drop a note in the Secret Mailbox and watch the sparks fly. Grade 10 flashbacks much?
*
*Sunday is the day to unleash your inner carnivore at the BBQ on the Bow Festival, where teams of barbecue freaks will compete to be crowned King of the Grill. Beyond the feast of meat, there will also be chef demos, live music, an arts market and a food truck party. Skip breakfast and come ready to eat!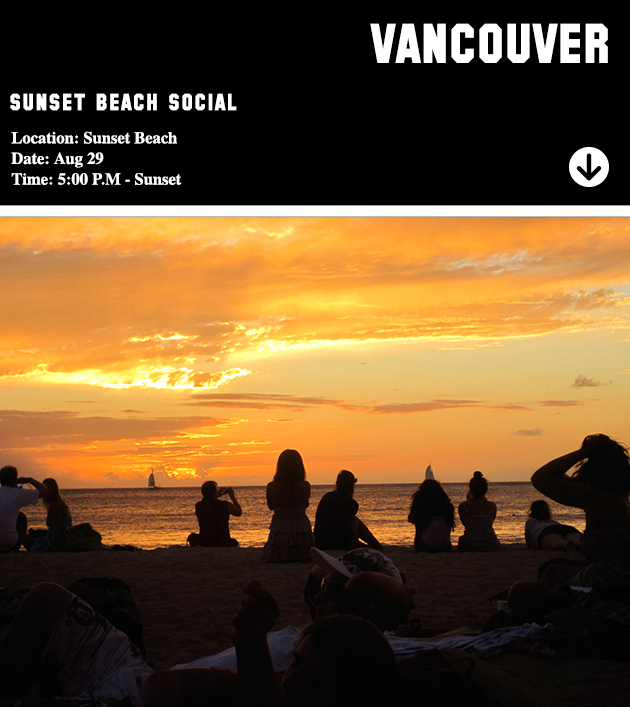 TGIF begins with Sunset Beach Social, a chill festival featuring an outdoor roller disco (with free skates to borrow) plus BLIM's market, a ping pong tourney, roving musicians and a hard body swimwear contest! Things get started at 5pm and go until sunset.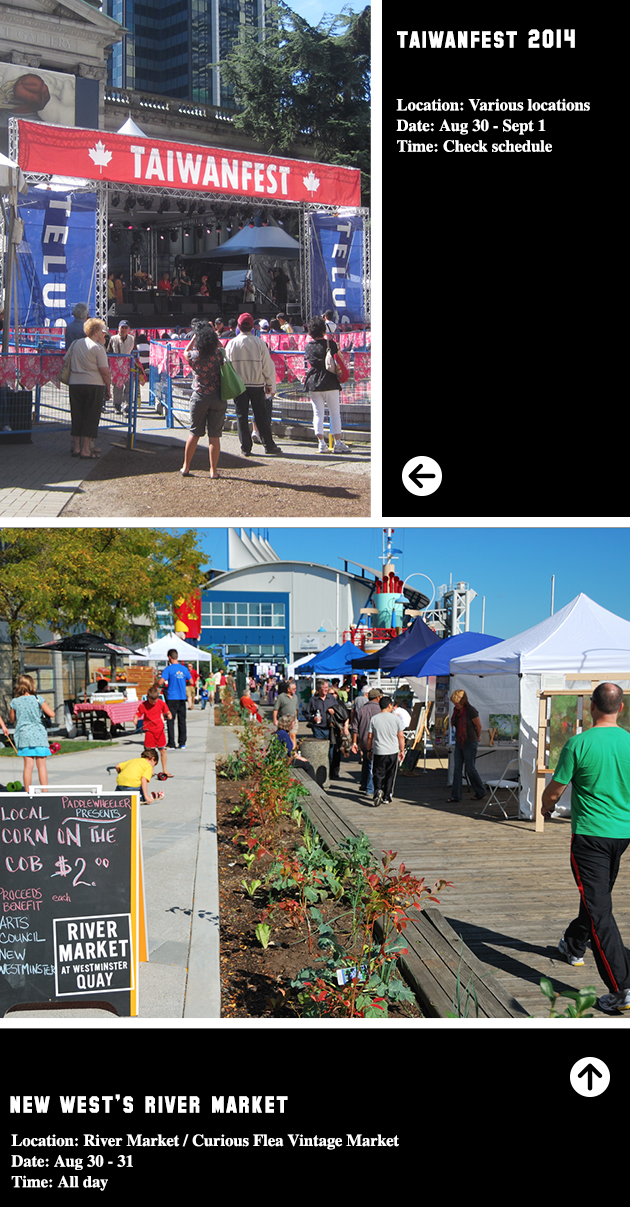 On Saturday, swing by Granville Street for a dose of culture at the Taiwan Festival. Happening through Monday, you can take in some dance performances, concerts, art exhibits and workshops on everything from tea making to creating your own scarecrow (random, yet tres cool). The highlight will definitely be the culinary battle of rice vs. noodles. Can you say nomnom?
For more good times, New West's River Market is the place to be on Saturday and Sunday. You can browse for deals at the Curious Flea vintage market or make like Bob the Builder at the LEGO building spectacular. The Market's got 42,300 pieces of LEGO at the ready, so indulge your inner kid and get your build on!