Mogo's review of One Under, Vancouver's newest Urban Golf Club
Since there are simply too many cool businesses and products around to NOT leverage as giveaways, we've recently started our Mogo Perks contests for our current customers and card invite-awaitees. The contest is simple: we select a cool product or business, write a personally stellar review, and gift awesome giveaways to our lucky winners – with extra entries allotted to members who share on their social outlets.
This week we decided to review One Under, a venue in Vancouver serving up one of the most unique dining experiences in the city – complete with good food and golf-simulation.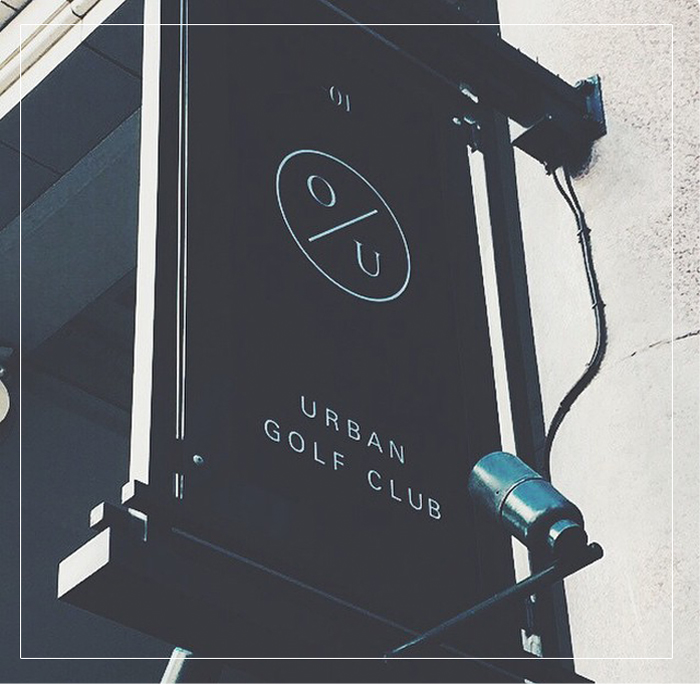 The Mogo team was happy to take a swing at One Under last Friday night, where we immediately felt as though we'd entered an awesome underground London pub (until we read the menu, which was luckily nothing like one!).
The Chef – or food genius? – served us Charcuterie, a Roasted Mushroom and Kale Pizza, and Rosemary Parmesan Bread Twists, along with a few rosemary infused Vodka Caesars. They were so delightful to our taste buds, we couldn't help but throwback some straight rosemary vodka shooters, too. Mouth-watering delicious!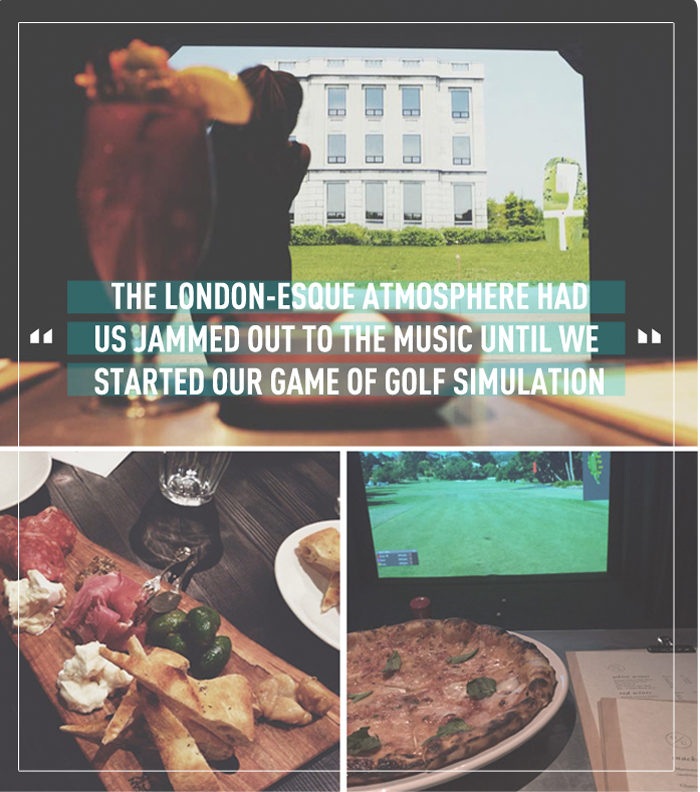 The London-esque atmosphere had us jamming out to the music until we started our game of golf simulation, which easily entranced us into three hours of swinging on courses like Pebble Beach playing games like Closest to the Pin.
Sadly the simulator was so accurate, it picked up on the flaws that usually taunt us on the real-life courses. But we forgave it rather quickly when we realized that, at a total of $150, it cost us each just $25 bucks.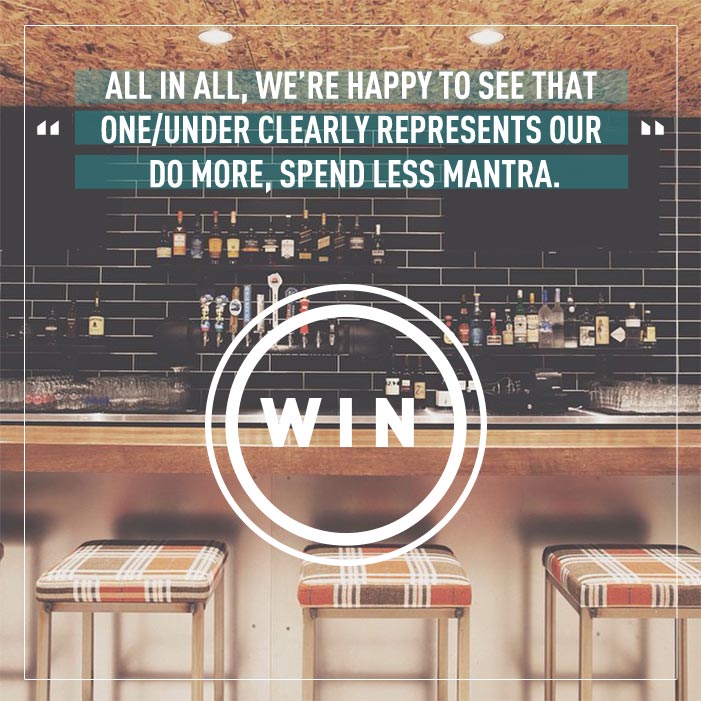 After our game, we retired to the lounge where we gulped down some more delicious beverages while eyeing the cool décor and debating whether we'd take home some of their awesome Herschel or custom One Under merchandise.
One Under was, to say the least, an experience worth swinging at. And did we mention that it makes for the most affordable London-couver night ever? All in all, we're happy to see that One Under clearly represents our do more, spend less mantra.
We want to share this experience with you so we are giving away a $200 gift card to OneUnder! The draw date will be Jan 28th, 2015.
If the winner is not located near One Under, a cash equivalent prize of $200 will be given.
How to enter:
If you are a Mogo customer of have signed up for our card invite, you are automatically entered. To get extra entries, share and like our social media Mogo Perks post.
If you are not a Mogo member yet, sign up for a Mogo Prepaid Visa
® 
Card
*invite* here: [https://www.mogo.ca/
invite](https://www.mogo.ca/invite) and then enter the contest here: [http://mogosweepstakes.hscampaigns.com/](http://mogosweepstakes.hscampaigns.com/)
For extra contest entries: