Congratulations to our second bitcoin contest winner!
We're back at it again with our bitcoin contest draw! Ashley S. from Mono, ON was the lucky MogoMember who took home the prize of one bitcoin, worth a whopping $12,012 CAD at the time of the draw.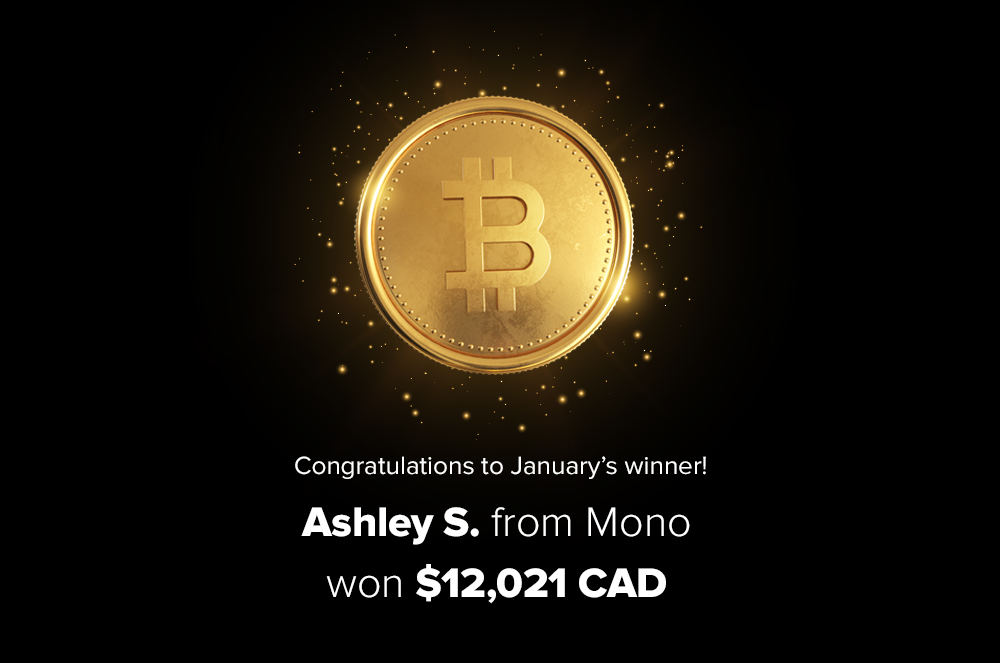 You could be our next bitcoin winner
We're halfway into our bitcoin contest, and have 2 more bitcoins up for grabs. In case you haven't heard, we're giving away 1 bitcoin every month until March 2018 to celebrate our upcoming bitcoin account. Soon, you'll be able to buy and sell bitcoin easily with Mogo1.
If you're already a MogoMember, great news — you're already entered into the next 2 bitcoin draws. If you're not a MogoMember yet, what are you waiting for? Sign up for a free MogoAccount. It only takes 3 minutes. It's that simple! The deadline for our next draw is on February 28th, 2017.
Increase your chances of winning bitcoins, big time.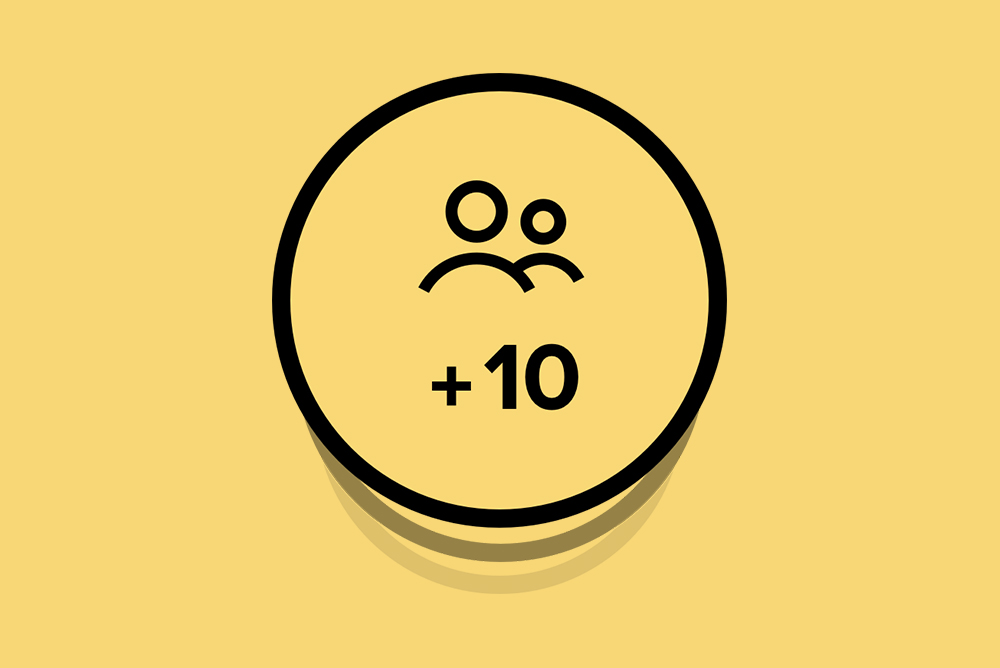 Want to know how to drastically increase your chances of winning bitcoins? Refer your friends, that's how! For each friend you refer, you'll get a whopping 10 extra entries2. That means if you refer 10 friends and they all complete their MogoMember profiles, your chances of winning just shot up by 100. Pretty cool!
To share our bitcoin contest with your friends, make sure you've signed up as as MogoMember. We'll send you your unique referral link via email, which you can send to your friends.
Earn more chances to win
As a MogoMember, you're automatically entered into our bitcoin contest with one entry. But you could increase your chances of winning infinitely by referring as many friends as possible. Want more entries? Download the MogoApp for another entry. By activating MogoProtect — which helps protect you against identity fraud — you get 5 extra entries3.
Got more questions about our contest?
You'll find some answers to common questions here.
See Official Rules and Regulations for contest details.
Get on the list
If you're already a MogoMember, awesome! You're already on the list. If you're not a MogoMember yet, what are you waiting for? Get in line to be one of the first to know when you can buy and sell bitcoin with Mogo, and get a chance to win bitcoins.
1 - The Mogo bitcoin account is currently in development and the final product may differ from the description and images contained on this site. 2 - You will receive ten (10) entries for each friend or family member who successfully enters the Contest in accordance with the Rules and Regulations using a referral link provided to them by you. Referral links will be sent to you by Mogo via email and may be shared with family members and friends by posting it on social media or by providing it directly to them. No additional entries will be received if a friend or family member enters the Contest without using the referral link that you provide. For full contest details, refer to the Official Rules and Regulations available at: https://www.mogo.ca/pdfs/MogoBitcoinContestTermsAndConditions.pdf 3 - You will be required to provide your payment information when you subscribe for MogoProtect. Mogo will immediately charge $8.99 (inclusive of tax) for monthly subscriptions or $89.99 (inclusive of tax) for annual subscriptions to your payment method and will continue to do so on a monthly or annual basis, as the case may be, until you cancel your MogoProtect subscription. To cancel, log in to your MogoAccount at www.mogo.ca and go to Account Settings. There are no refunds or credits for partial months. Refer to the MogoProtect Terms & Conditions for more information.