The World's 9 Most Interesting Hotels
Booking a stay at a nice hotel has never been easier than it is these days, with online competition not just keeping rates down, but driving up incentives in order to attract our lodging dollars. This market expansion (and our increased awareness of it) also means that the big brand-name hotel chains, while chock full of plushness and modernity, have to contend with the fact that they are advertising in – or in some cases* on *- the same domain as some of the most fascinating, most extraordinary and most downright interesting places anybody could ever hope to stay.
Here, with your next trip in mind, are the Nine Most Interesting Hotels in the World.
The Stanley Hotel. The Stanley, nestled in the scenic Estes Valley in Colorado's Rocky  Mountains, has been one of the most opulent mountain lodges in the world ever since it opened on July 4, 1909… But that isn't what makes it a famous place. It was also the primary set for the classic horror film, The Shining, Stanley Kubrick's send-up of Stephen King's chilling novel. At 7,500 feet of elevation, the views from this historic monument are stunning, and the hotel's old-world feel has been updated with all the modern amenities that today's vacationers require.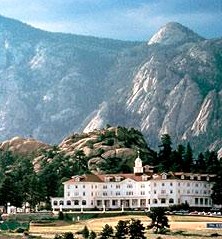 Culcreuch Castle Hotel. Not far from near the picturesque town of Stirling in central Scotland, this castle (originally built by the powerful Clan Galbraith) has been in the hospitality business since the 14th Century. The sprawling estate – some 1,600 acres with a private loch – has become a popular venue for weddings, with people coming from all over the world to join in matrimony amid the splendor and grandeur. Since 2007 the hotel has been owned by Andrew Haslam and David Littlefair of Los Angeles.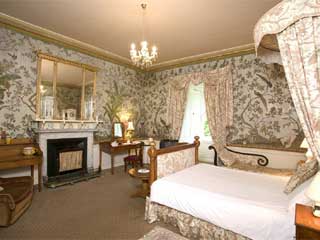 Karosta Prison. Based on the sheer size and physical capacity that was dictated by their original purposes, old prisons have become the latest target of hotel developers, with a fair number of them being converted into luxury hotels. The most interesting of these is Latvia's Karosta Prison, which opened in 1900, and was later used by the Soviet KGB. Here, your experience includes scrubbing latrines, as well as being bossed around by uniformed "prison guards", who really do lock you in your room for the night. Additionally, Karosta Prison has been deemed officially haunted by Ghost Hunters.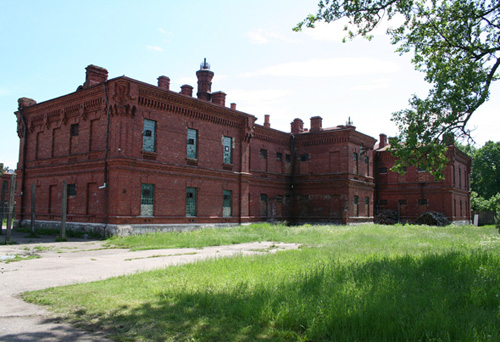 The Queen Mary. Docked in Long Beach, California since 1967 and has operated as a hotel (still clad in her luxury oceanliner outfitting) since May 8, 1971. Her life as a seafaring vessel, operating mostly in the North Atlantic as part of the Cunard Line on May 27, 1936. Pressed into service during World War II as a massive troop transport, Queen Mary brought home a record number of soldiers in a single voyage – an astonishing 16,082 Americans. It remains a popular tourist attraction, with over 400,000 square feet of museum space along with over 150 hotel rooms.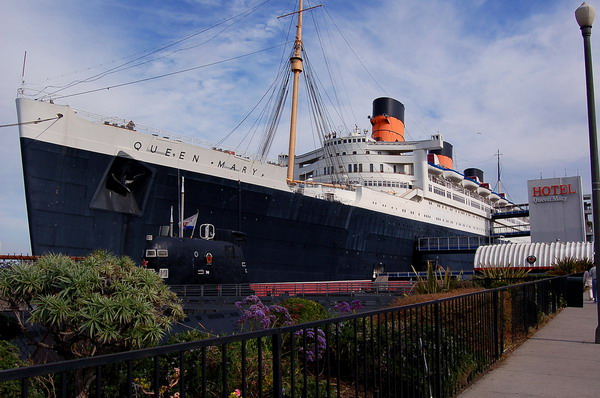 The Ice Hotel. Located in the village of Jukkasjarvi, Sweden, the Icehotel is only open from December to April; that's because it doesn't exist the other months out of the year! The entire hotel is constructed from blocks of ice "harvested" from the Torme River, right down to the drink glasses in the Absolut Ice Bar. Since it is reconstructed each year, the hotel is always fresh and new. It covers more than 30,000 square feet and features as many as 100 rooms, including the spectacular Ice Chapel.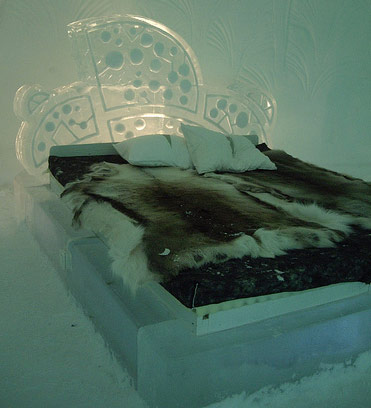 Tree House Lodge. Costa Rica is as popular a tourist destination as any other place, blessed with natural beauty and near-perfect weather. In the Limon province's village of Punta Uva, there is a 10-acre stretch of oceanfront property that is home to the Tree House Lodge, where visitors can ignore a kind of tranquility that few other locations can offer. And, yes, the rooms are actually up in the trees – although these "tree houses" feature so much more than greasy kid stuff. Between the luxury amenities, the beach and the botanical gardens, it is truly an uplifting experience.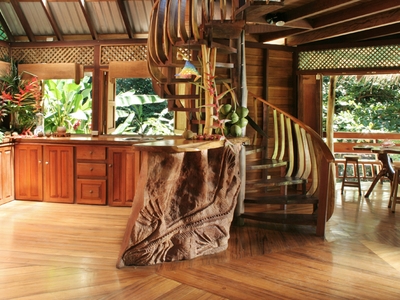 Jules' Undersea Lodge. While the economic realities of the past few years have scuttled a much-ballyhooed plan to build an "underwater hotel" in Dubai (proposed in 2006 with a $300 million price tag), Jules' Undersea Lodge continues to do business as it has since 1970: At the bottom of the Emerald Lagoon in Key Largo. This fully-submerged divers' paradise is connected to a land-based control center by an "umbilical cord", it offers just about every amenity one could imagine – from the on-site chef to 24-hour a day pizza delivery. One must pass a Lodge-provided SCUBA course. Jules' Undersea Lodge also offers three-hour "mini-tours".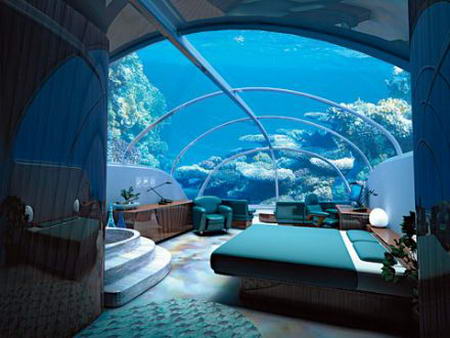 The Giraffe Manor. Constructed in 1932 and in operation as a hotel since 1984, the Giraffe Manor is one of Nairobi, Kenya's real treasures. Never mind the view of Mt. Kilimanjaro… When you stay here, you get to feed every endangered Rothschild giraffe that calls this 150-acre estate home, right out your hotel room window. While certainly not the biggest or most luxurious hotel in Nairobi, it remains an endearing place, and has been enjoyed by celebrities across the spectrum, from Johnny Carson to Mick Jagger to Brooke Shields – and, of course, Walter Cronkite, who had a resident warthog named after him.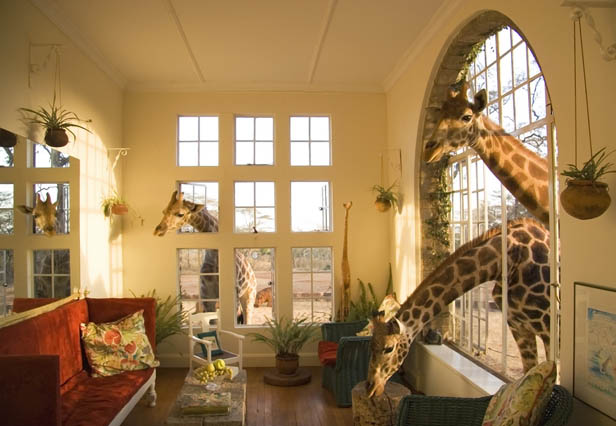 Kumbuk River Resort. Few places can conjure up mystery and intrigue simply by their own name. Sri Lanka is one such place, and it is home to one of the most interesting and ecologically friendly hotels in the world, Buttala's Kumbuk River Resort. This 16-acre lodge, tucked away in one of the planet's most biologically diverse oases, has one of the most distinctive edifices in the world, its two-story main villa in the shape of an elephant. Guided riverboat and wildlife park tours are also offered. A sanctuary unto itself, this small and reclusive resort can be booked for as little as $250 a night.