What Do It Yourself Tip Did Dad Teach You? Tell Us & Win a $150 Home Depot Gift Card!
All you have to do is a leave a comment our Facebookpage with the best or most disastrous "do it yourself" tip your Dad taught you (bonus points if you share an hilarious photo or video of you trying to do it)!
One lucky winner will get a $150 Home Depot gift card to share with Dad on Father's Day (or use it to buy the supplies to fix the do it yourself disaster that resulted)!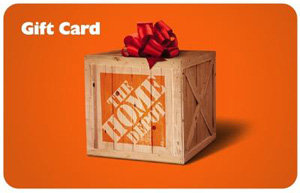 Contest closes @ 11:59am EST on June 14th and is open to Canadian residence ONLY. A winner will be randomly selected and notified by private Facebook message.