5 Ways Quitting Facebook Cold Turkey Will Save You Money
"This is it! I'm out!" – Everyone, at one point.
Whether you're sick of game requests, can't stand to see another one of your high-school-friend's-kids, or you will go crazy if your uncle LOLZ on another one of your mobile uploads, we've all thought about quitting Facebook.
Deactivating your account isn't easy, you will have one fewer thing to mindlessly scroll through on the bus, and you will risk missing out on some fun social stuff – but here are 5 ways that quitting Facebook will save you money in the long run:
---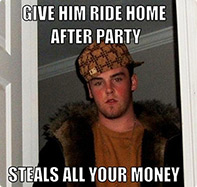 1. You'll Miss Events, and Save on Going Out
Now, this isn't necessarily positive, but it's a true statement. Facebook keeps you informed with the flow of concerts, events and other ways to spend your bucks. Looking to drop your spending for a month? Disable FB emails and take things easy.
---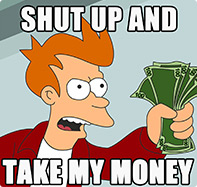 2. Seeing Fewer Ads = Less Spending
According to a study by Psychology Today, the more ads you see, the more likely you are to spend. As we all know, Zuckerbook is pumping out more and more ads on your feed. If you aren't exposed to them, you will slow down the ad-related spending in the long run.
---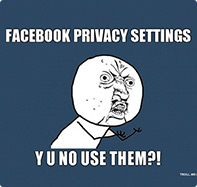 3. You Could Get a Promotion/New Job
So this is a saving-money-by-making-more-of-it argument. It's no secret that prospective employers will check out potential applicants' Facebook profiles to see what kind of person they're about to hire. I'm assuming that current employers do the same. Without a Facebook account, and all those pictures of you tagged in the Maui Wowee Spring Break 2005 Booze Cruise, you could be setting you could be setting up your corner office instead of your next application.
---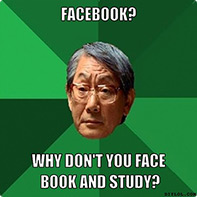 4. Time Saved is Time Earned
Facebook is unquestionably one of the biggest procrastination tools online. How many times have you meant to get started on an assignment, application, or task… and just absentmindedly creeped on one of your exes for 45 minutes? There's no shame in admitting it, but there is a shame in that time you're burning. Kick the habit, do more productive things!
---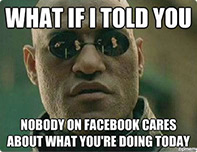 5. No More Chasing a Lifestyle to Show Off
Whether we want to admit it or not, there can be a real pressure to create the image of a 'sharable life'. Does your FB feed make you want to keep up with the Joneses, and try and stack up with the likes from their most recent cross country romp, decadent dinner, or non stop spending? Cut out the desire and take some time away from the big blue and white site.
---
If, however,  you're like the rest of us and are still all good with your dirty little Facebook addiction, make sure you LIKE Mogo on FB to get access to prizes, exclusive deals and more fun.