8 Things That Will Surprise (and maybe make you mad) About Credit Cards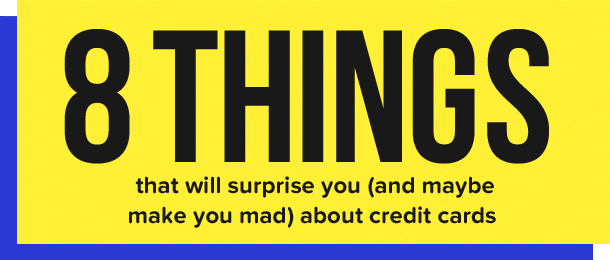 One
76.3 Million Visa and Mastercards are in circulation in Canada. (Keep in mind, we have about 35 million people in the country… about 2.11 cards/Canadian.)
Source: cbc.ca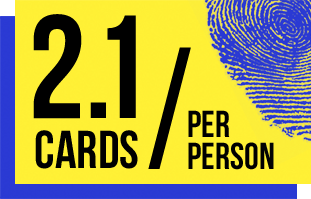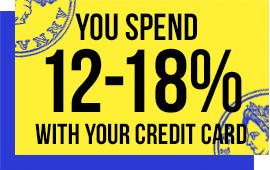 Two
People spend an average of 12-18% more when using a credit card, as opposed to cash, debit, or prepaid card options.
Source: nerdwallet.com

Three
Your minimum payment gets you nowhere. If you had a $2,000 balance, a rate of 19.99%, and only paid the 2.65% minimum (obviously, every case is different) on a monthly basis – you would be paying that down for 19 years!
Source: Financial Consumer Agency of Canada
Four
Canadian credit card debt totals over $73.7 Billion.
Source: Huffington Post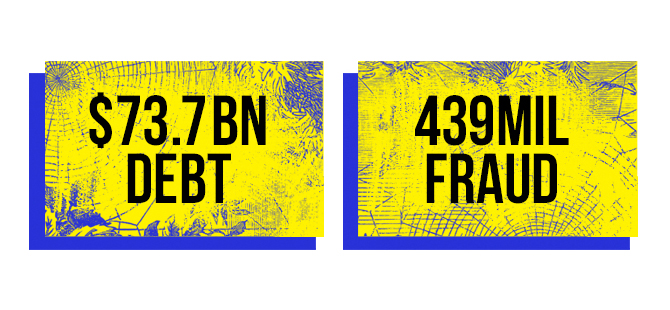 Five
In 2012, there was over $439 Million in Credit Card fraud in Canada.
Source: cbc.ca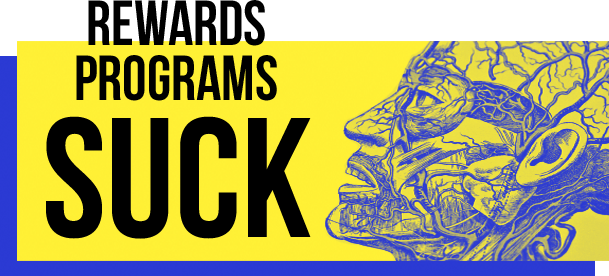 Six
Most reward programs aren't worth it. Whether it's factoring in the minimum amount you need to spend to keep your rewards active, the annual fees, the brutal exchange rates for rewards, or constantly having a reason to 'justify' excessive spending, rewards programs on credit cards can be a huge trap. Banks want you to spend on your card, and carry a balance – so if they can make it attractive to spend, then they're winning.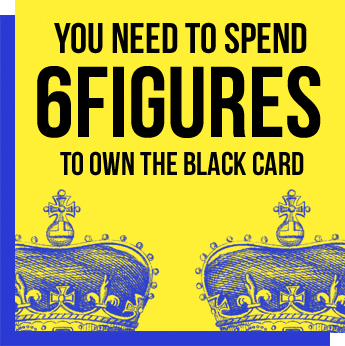 Seven
To get the American Express Centurion Card (the Black Card) in Canada, you need to pay $2500/year, a setup fee of $5000, and agree to spend a 6 figure minimum per year.
Source: thepointguy.com
Have you seen enough?
The MogoCard is a smart alternative to credit and debit cards.  The MogoCard allows you the convenience and security of a credit card while avoiding the aftershock of overspending.

©2015 Mogo Finance Technology Inc. All rights reserved. Made in Vancouver. Mogo and the Mogo designs are trade-marks of Mogo Finance Technology Inc., used under license. Visa® is a registered trademark of Visa International Service Association and used under license. Mogo Prepaid Visa Cards are owned and issued by All Trans Financial Services Credit Union Ltd. a TM licensee of Visa Int. and subject to Terms and Conditions. Use of the card is governed by the Agreement under which it is issued. Mogo Financial (B.C.) Inc. Licence 50019 & 50017 / Mogo Financial (Alberta) Inc. Licence 326985 / Mogo Financial (Ontario) Inc. Licence 4716734 / Mogo Financial Inc. Licence BC 50022 Ontario 4716733.