Don't be a Jack…. Avoid Credit Card Aftershock.
Meet Jack- the overspender. Jack's like a lot of us. He loves the convenience of his credit card but ends up overspending every month. He's tried budgeting but can't seem to stick to it.

Like the average Canadian (who now finds themselves in over $27k in debt), Jack is suffering from the aftershock of overspending and too much debt.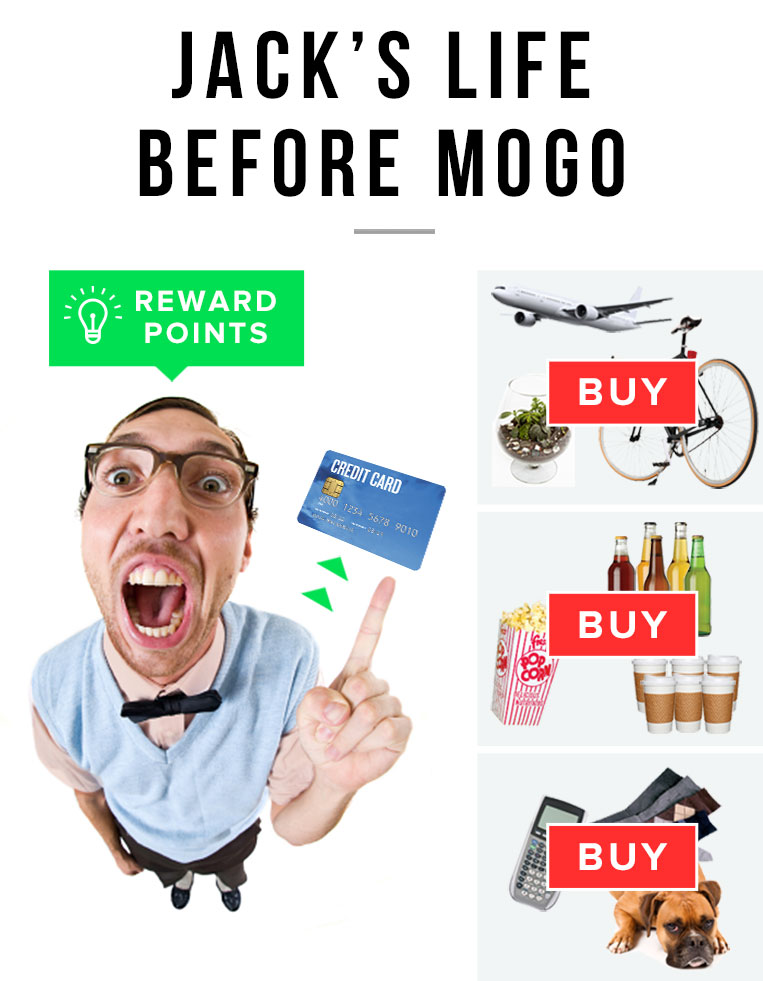 Jack is out spending money he doesn't have and keeps thinking the reward points will more than make up for it. Whenever he wants something, he just charges it to his credit card and has no real idea of what he can afford.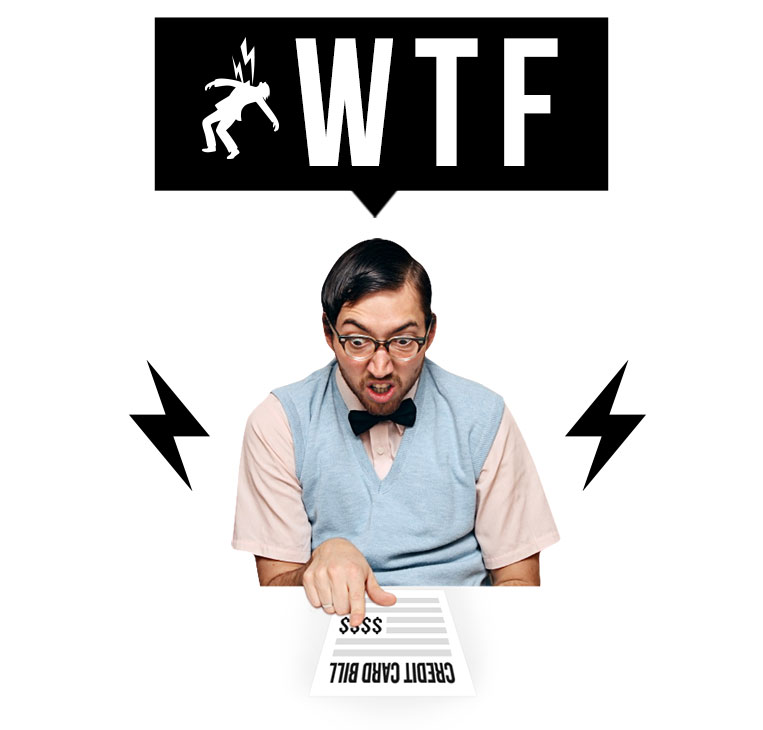 Every month he opens his credit card statement and is shocked to find out how much he owes.

He tries getting in control by sticking to his debit card but that doesn't seem to work.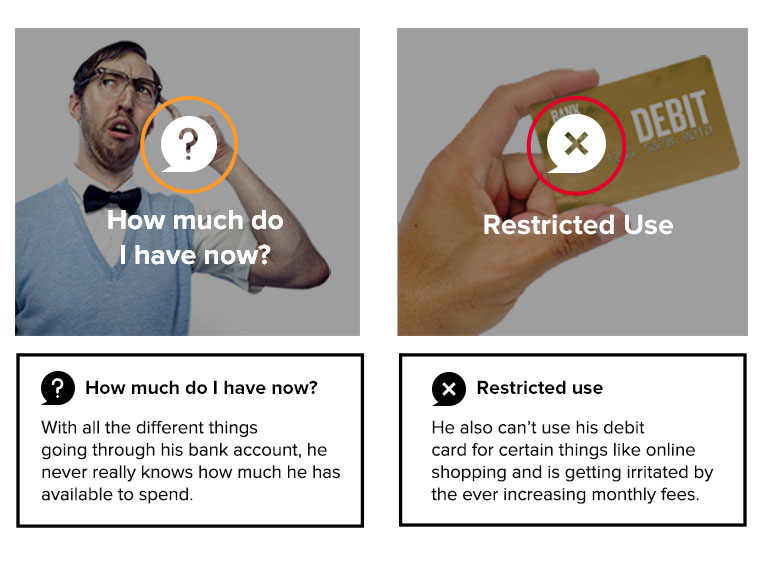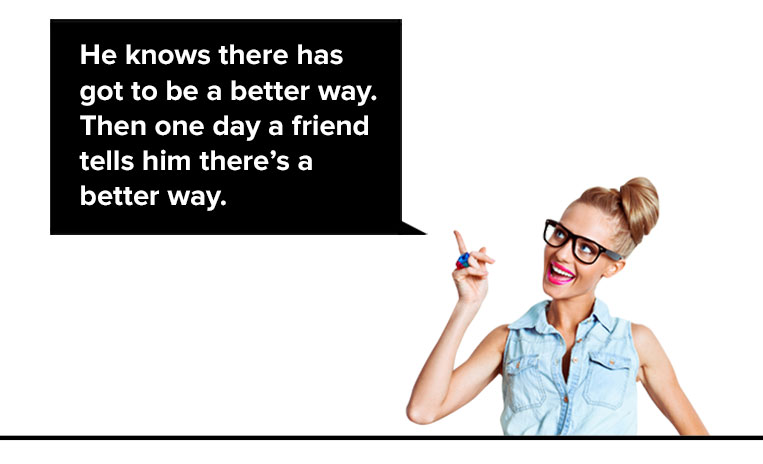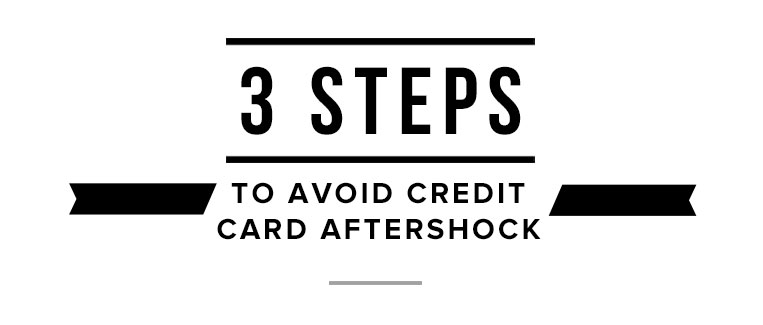 Get the best reloadable prepaid card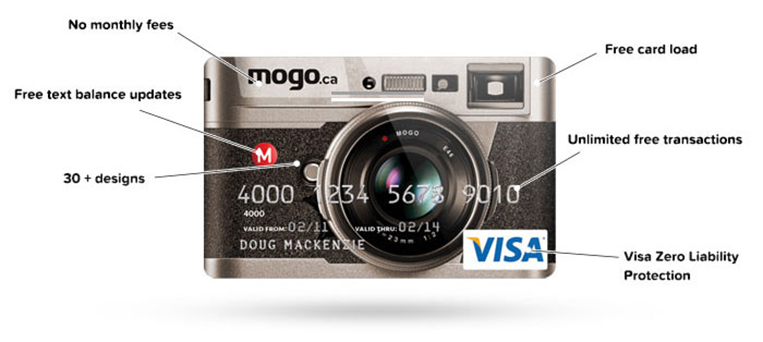 With many designs to choose from, the MogoCard is a Prepaid Visa® Card that gives you the convenience of a credit card with the control of a debit card. But unlike a debit card, there's no monthly fee and no risk of overdraft or NSF fees. You load it with your own money, and only spend what you load.
100% credit card debt free!
Get on the invite list to get your card in the second half of 2016!

Stop using your credit card for everyday spending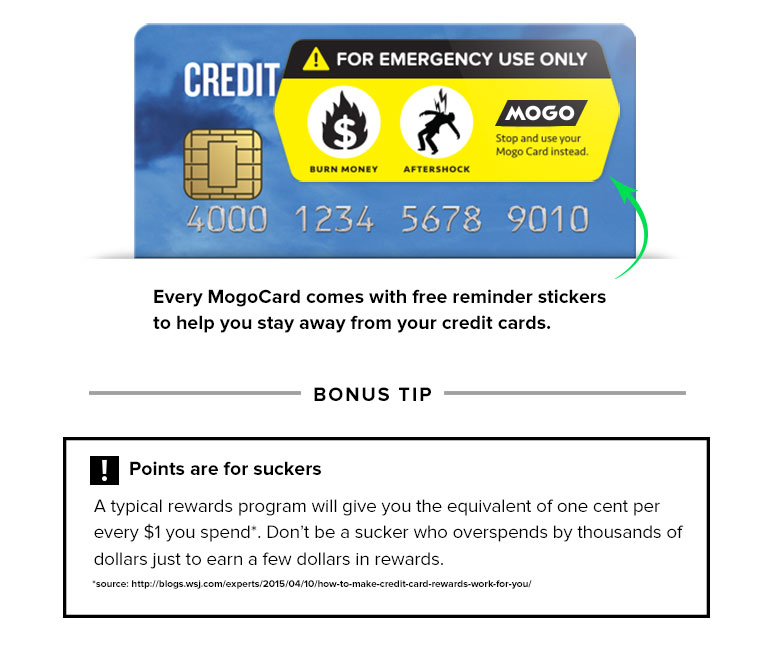 Credit cards make it too easy to overspend, so only use them in case of emergency. You can start using this tip before your MogoCard arrives. Think before you borrow.

Pay out your Credit Card Balance with MogoLiquid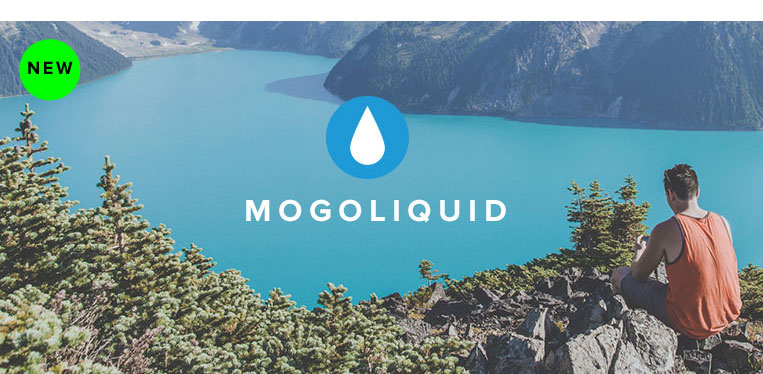 If you carry credit card debt and you just pay the minimum payment, it can easily take decades to pay off your debt.
If this sounds familiar, you should consider paying off the balance with an installment loan.
MogoLiquid is an installment loan with set monthly payments and terms of up to 5 years, so you won't stay in debt forever.
[![](/content/images/2015/05/didyouknow-2.jpg)](http://itools-ioutils.fcac-acfc.gc.ca/CCPC-CPCC/CCPC-CPCC-eng.aspx)
[![](/content/images/2015/05/LEARNMORE-3.jpg)](https://blog.mogo.ca/online-convenience-now-available-personal-loans/#.VUe0pNpVhBc) ![](/content/images/2015/04/zero-Recovered.jpg)

In a few easy steps, Jack has stopped overspending and is now living aftershock free. He's more in control of his spending than ever, and is making sure he only spends his money when it makes sense. No longer the nerd with the spending problem, Jack has become the hero with his finances in control.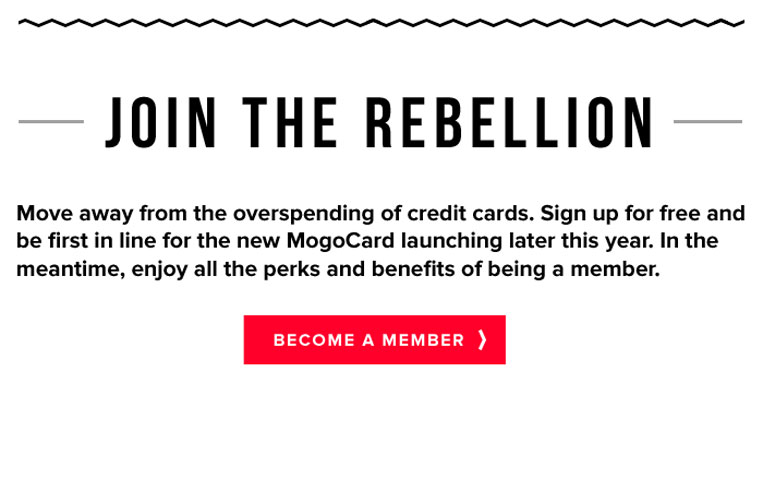 © 2015 Mogo Finance Technology Inc. All rights reserved. Made in Vancouver. Mogo and the Mogo designs are trade-marks of Mogo Finance Technology Inc., used under license. Mogo Financial (B.C.) Inc. Licence 50019 & 50017 / Mogo Financial (Alberta) Inc. Licence 326985 / Mogo Financial (Ontario) Inc. Licence 4716734 / Mogo Financial Inc. Licence BC 50022 Ontario 4716733.