Congratulations to our fourth (and final) bitcoin contest winner!
Congratulations to Rob R. from Maple Ridge, BC for claiming our fourth and final bitcoin prize valued at $9128.56 at the time of draw! A huge thank you to everyone who participated in our bitcoin contest. To those of you who didn't win, don't despair. Our bitcoin contest may now be over, but MogoCrypto has just begun.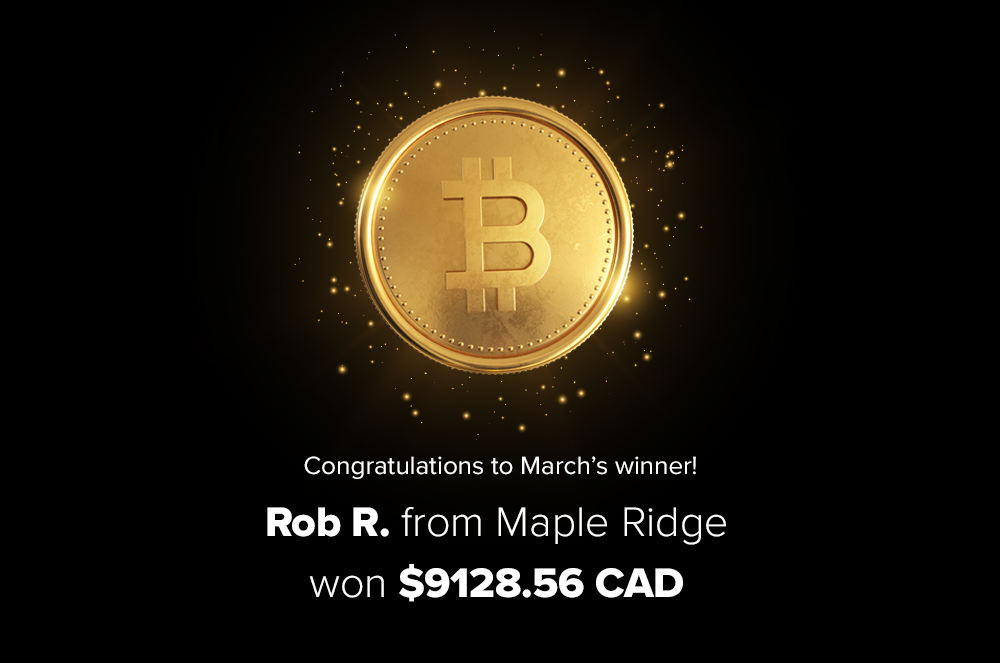 Your MogoCrypto invite is on its way
We've officially started rolling out MogoCrypto invites! As a MogoMember, you're already on the list to receive an invite (and if you're not, you should sign up like right now). You'll receive an email and/or push notification once MogoCrypto becomes available to you1.
Excited for your invite? You can use MogoCrypto to monitor bitcoin prices while you wait by logging in to your MogoAccount.
MogoCrypto makes owning bitcoin simple
So you may not have won a bitcoin, but that doesn't mean you can't still own some. We designed MogoCrypto to make buying and selling bitcoin as easy as possible. It only takes about 3 minutes to sign up and as little as 30 minutes2 to fund your account, at which point you can get started buying right away!
There are no funding and withdrawal fees and we charge a simple 1% fee for buying and selling bitcoin3. Plus, you can fund MogoCrypto with as little as $10 and buy as little as $1 of bitcoin, allowing you to gain exposure to bitcoin with minimal financial obligation. Learn more about why MogoCrypto is awesome here.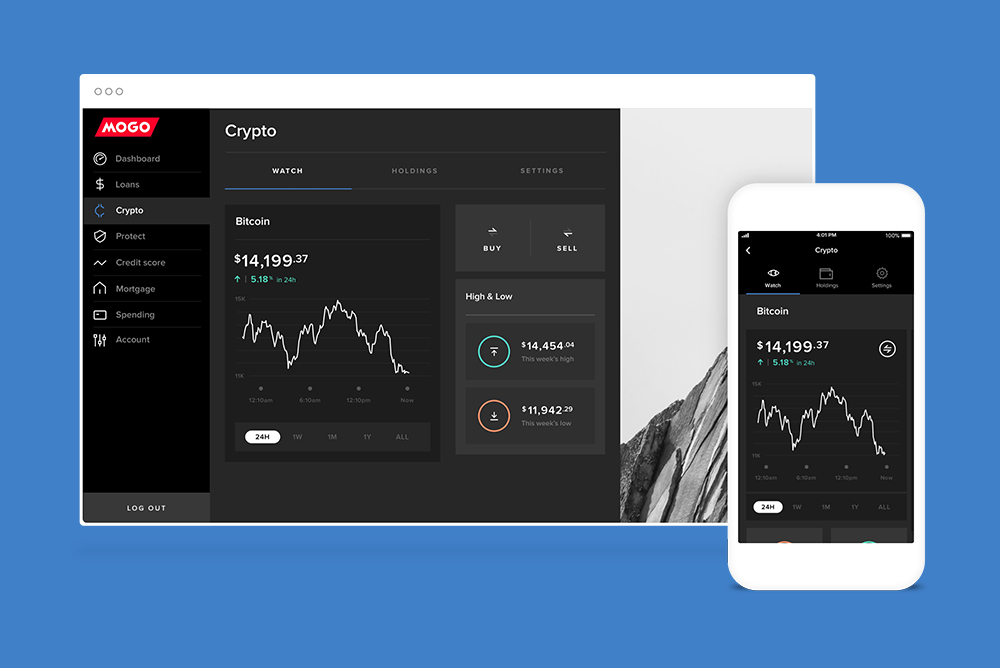 Get on the list
If you haven't already, sign up for a free MogoAccount now to get on the MogoCrypto invite list.
1 - MogoCrypto is currently only available by invitation to MogoMembers that have passed identity verification. Buying and selling bitcoin is risky and you may suffer huge losses, see MogoCrypto Terms and Conditions for details.
2 - Mogo will use commercially reasonable efforts to process and fund your MogoCrypto CAD holdings in as little as 30 minutes of Mogo receiving funds from you or your financial institution. In the event of heavy volume of transactions it could take up to 1 day to process and fund. We reserve the right to reject your funding request for any reason including if the name on your bank account doesn't match the name in your MogoAccount or if you haven't otherwise followed the funding instructions set out in the MogoCrypto dashboard, including the applicable limits. Funds may be delayed or services unavailable based on certain factors and Mogo will not be responsible for any losses arising from a delay or failure to fund your MogoCrypto CAD holdings or execute your buy transaction. While Mogo does not charge any fees on funding, the supported funding method that you select may charge fees that you will be solely responsible for.
3 - The exchange rate we offer you on a buy or sell transaction of cryptocurrency is calculated from our Exchange Partner's price, which may include fees or mark-ups applied by our Exchange Partner and/or other factors such as market depth and volatility, and includes a 1% fee charged by us. You can check the exchange rates we offer for cryptocurrency purchases and sales at any time from within the MogoAccount.