Mogo Perks: Everlane Review and Giveaway
When it comes to the business of apparel, there really aren't that many wheels to reinvent: first and foremost, there's the obviously-designer status pumpers (cheap but expensive), then the subtle-designer ego soothers (expensive but expensive), and finally the obviously-not-designer elemental necessities (cheap but cheap).
But kids are clever these days, and Everlane (who's CEO is hardly a day over my little brother) has reinvented a wheel that roams the best of both worlds. We can call this the *subtle-not-designer-with-designer-quality must haves *(expensive but cheap).
If you haven't heard of Everlane, you're in ever-dying need to get in-the-know: Everlane is an online-only retailer of high quality, classic products that could easily be the subtle designer items from those names we know so well.  Due to their clever cut-out of price driving middlemen, Everlane offers totally reasonable markups to the end consumers – ie. you and me – so we can put our money where our mouth is and buy that bag without going hungry.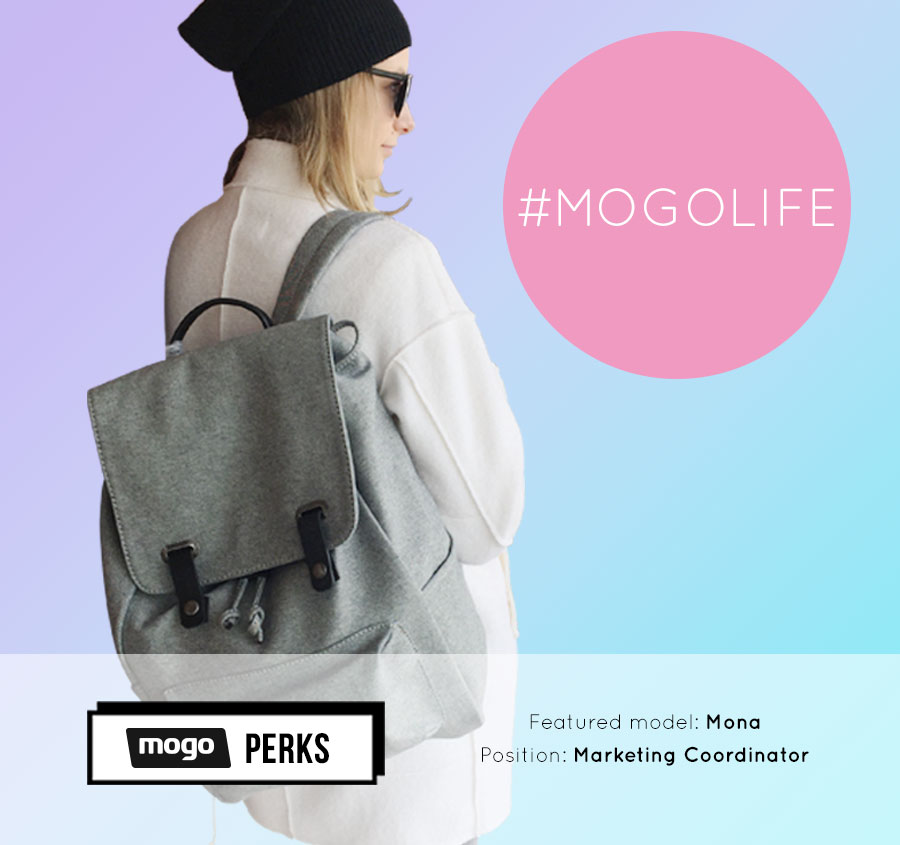 Okay, okay, so you're sold right? If you're still humming and hawing, just refer back to my swag in the images above – anything capture your attention? Perhaps my awesome toque and backpack?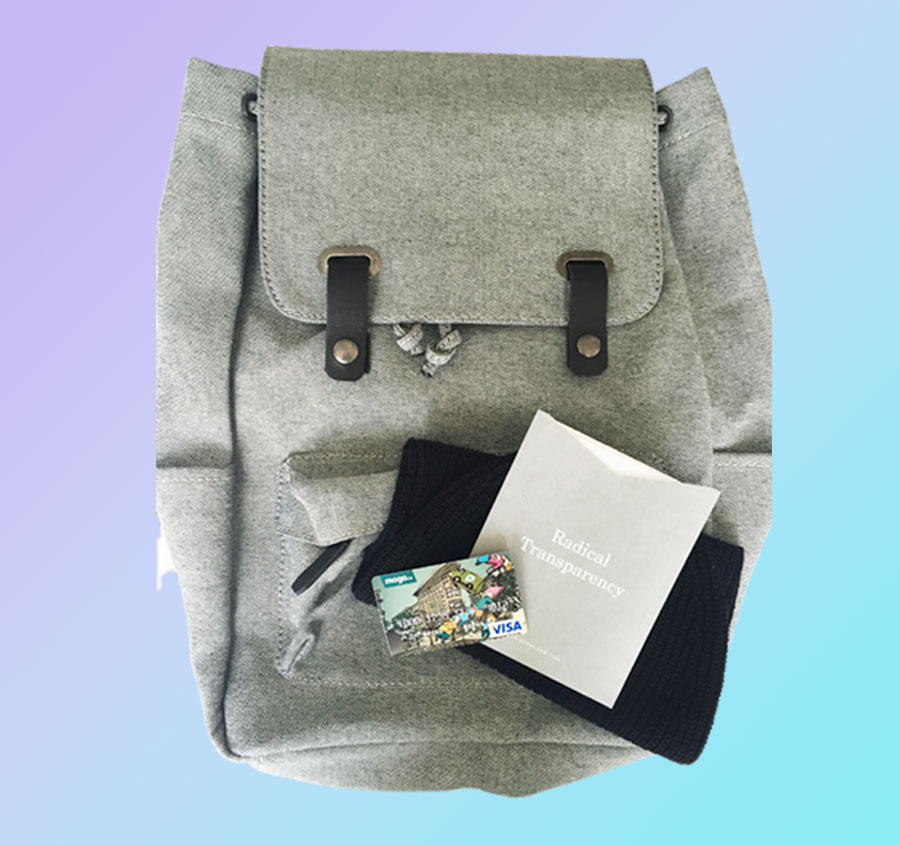 Well, there you have it. We'll be giving away this reverse denim and black leather Twill Snap Backpack (currently sold out, but we have pull), as well as this classic toque that's no longer available – it's great for Spring (which seems to have already greeted you west coast dwellers) as well as the dead cold of Winter that's still lingering in Canada's eastern cities…
Get ready to pack up your flip flops or your ear muffs in style (depending on your relative locale) because we will be giving away this Everlane backpack and toque!
Stay tuned!
© 2015 Mogo Finance Technology Inc. All rights reserved. Made in Vancouver. Mogo and the Mogo designs are trade-marks of Mogo Finance Technology Inc., used under license. Mogo Financial (B.C.) Inc. Licence 50019 & 50017 / Mogo Financial (Alberta) Inc. Licence 326985 / Mogo Financial (Ontario) Inc. Licence 4716734 / Mogo Financial Inc. Licence BC 50022 Ontario 4716733.