#MyToteStory: CUYANA Review and Giveaway
I'm a people watcher, and what can I say, I became a teensy bit obsessive about Cuyana after seeing Marissa, the Founder of Design Love Co, carrying around her amazing tote. So I did what anyone would do, and I went online that very night to order my own Cuyana (using my MogoCard, obviously).
Okay, maybe I have a lil' online-shopping-restraint problem, but guess what? I've officially adopted Cuyana's tagline and merged it with my do more, spend less goals: fewer, better things.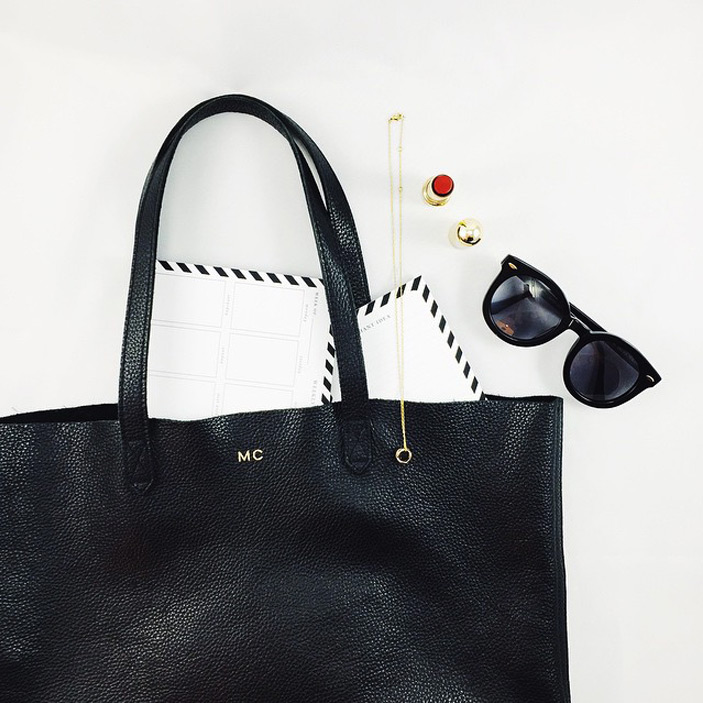 *Ah,**fewer… *I think to myself as I empty my shopping cart to just 2: one for me AND one for my best girly friend – no one can get mad at me for being kind, right?
To top it off, I got my friend Meghan the tote, embossed ever-so-cleverly with her first initial "M" (did I really forget her middle and last names? No, of course I didn't, she's my bae!) and I got myself something my poor, abused laptop would thank me for: a pink leather laptop sleeve. I made sure to personalize my Cuyana with my full initials, "CGC," to better protect myself from being the victim of a cafe robbery.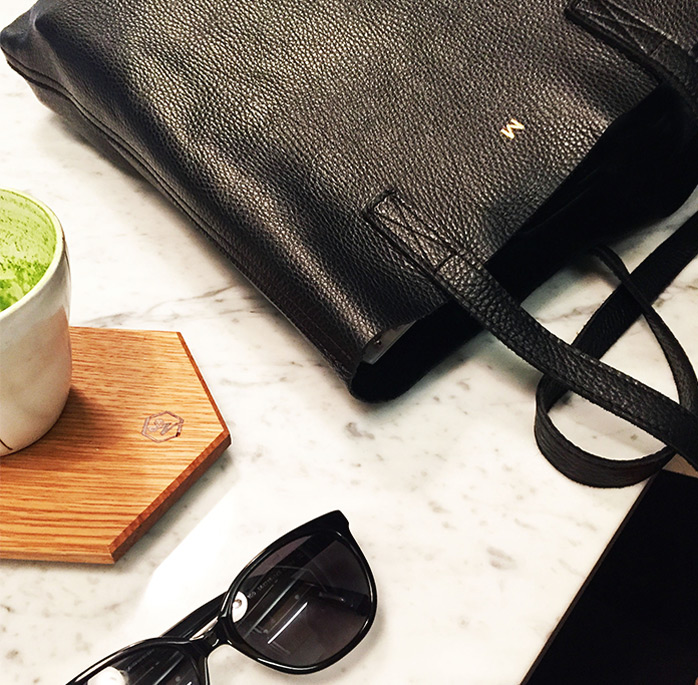 Life with Cuyana? It's so much better! I can now show up fashionably late to meetings with just one item in hand: laptop + notebook + wallet = pink Cuyana sleeve that resembles an envelope clutch. And Meghan? Meghan is ecstatic to be able to sneak a regular sized bottle of vino into the move theatres… that's how 30 year olds pop bottles, FYI.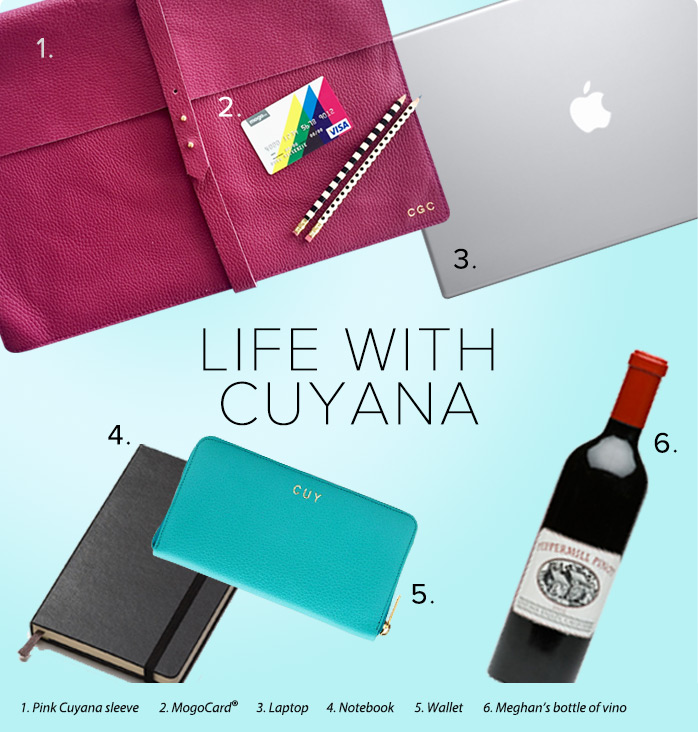 Our final word? We LOVE our Cuyana's because they feel like they're straight from Italy – or someplace with the best leather? – and they're so versatile we can use them constantly and don't have to buy as much crap… 'cause these Cuyana babies will last!
The best part about this whole thing? **We're giving away $200 **towards your very own monogrammed Cuyana tote (or whatever Cuyana item catches your fancy!) As it turns out, we can all "do more, spend less" while shopping online for "fewer, better things."
PS. Shipping and customs to the great northern country of Canada is a bit of a pain, but don't worry, the $200 will more than cover it.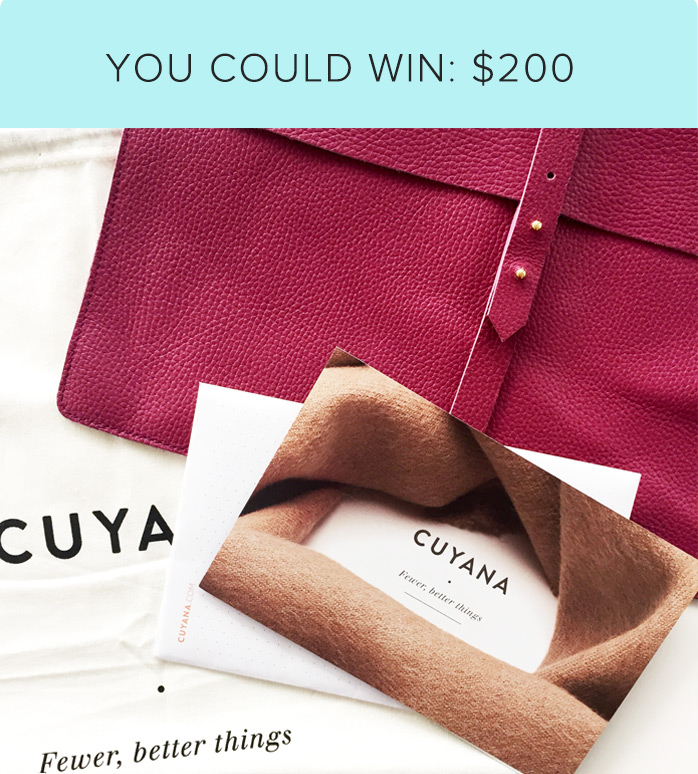 How to enter:
If you are a Mogo customer or have signed up for our card invite, you are automatically entered. To get extra entries, share and like our social media Mogo Perks post.
If you are not a Mogo member yet, sign up for a Mogo Prepaid Visa® Card *invite *here: https://www.mogo.ca/invite.
For extra contest entries:
Like our Facebook page , Twitter or Instagram page
LIKE and SHARE this post to your Facebook account or Instagram account (extra points for doing both!)

TAG at least 3 friends in the comments of the post
Full contest rules here.