Mogo's Under $50 Gifty Guide for Men Folk
Gifts are like compliments: Most of us are great at getting them but terrible at giving them. And if you're shopping for someone of the opposite gender, it's often just a struggle to know where to start. This time of year, it helps to be creative and cut to the quick. So—if you're shopping for the man in your milieu, the dude in your district, the guy in your geographical area (your boyfriend or dad or male friend or whatever), may we suggest the following fun gifts under $25, and some even cheaper alternatives?
---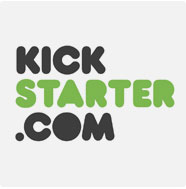 Lots of people got on board with this recent Kickstarter project to help fund the creation of a coffee maker that roasts, grinds, and brews your beans, all in one. Sure, you can't buy it now, but you can donate to the cause on behalf of a caffeine loving dude in your life. Why not poke around for other projects to give to on his behalf? A short film? A new board game? A piece of proprietary tech? No matter what, it's both a great present and an investment in his future happiness. See what I did there? TOTAL: $20 (or less!)
Alternative: Buy a friend a coffee, talk to them. If you don't want to wait for that amazing coffee machine, you can always take a buddy for joe now. And catch up, why don't you? TOTAL: $5
---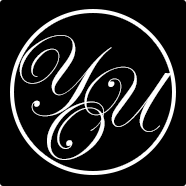 Remember in the good old days when men were men and they all brill creamed their hair, drank a nice stiff scotch, and relaxed in their monogrammed smoking jacket by the fire? Now you can recreate a portion of that by stealing his favourite clothing item and having it monogrammed. Even a hoody and a beer is classier with a monogram.** TOTAL: $10 (to start)**
Alternative: Sew your own. Embroidery can't be that hard, can it? I found a book on Amazon for $10 that claims I'll be awesome in 15 days! TOTAL: $10 (+ time)
---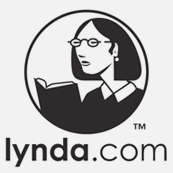 Alright, so it's not just $25—it's $25/mth. But if you get the ball rolling for that first month, he might decide to join up and learn some new stuff. Lynda favours tech stuff (coding, design, etc.), but there's lots about video and photo editing, too, so you guys can make tons of cat vids when he's done. Plus they add more courses all the time. TOTAL: $25 (to start)
Alternative: Teach him to fish. Metaphorically, that is. Do you have a skill your friend has always wanted to know more about? Resume writing? Krav maga? Teach him; he'll krav maga for life. TOTAL: FREE
---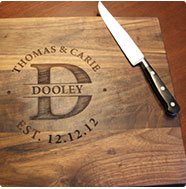 Say what? No, we mean it. Everything is classier when it's made of wood—just ask Ron Swanson. Why not start with a cutting board? Or an iPhone case? Or a moustache and beard comb? Manly! Woody! TOTAL: $8 – $25
Alternative:No really—actually give him wood. As in a piece of wood. Or two. And maybe take it somewhere where you can light a fire and hang out together. Romantically, if that's your thing. Or just to make smores. TOTAL: FREE, if you're near a tree with an axe; $10 in store.
---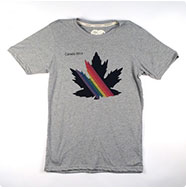 This one's especially potent for the expat man or Canada lover in your life. Have a son on scholarship in the US? A cousin deployed in Afghanistan? A Russian spy who loves you (Zdravstvuj, Boris!)? The Drake General store, run out of the hipper-than-hip Drake Hotel in Toronto, has all manner of fun, hipster Canada gifts. Like this mason jar mug, for example, or this Mountie toque.  Oh, Canada.** TOTAL: $12-24**
Alternative: Save your loonies. If you want something patriotic at lower cost, hit C-Tire instead. And if you're looking for a way to use up your Canadian Tire money, there's always papier-mache. Makes a great gift!
And if you're feeling generous, you could always do all 5—imagine the well-rounded male you'll be spending time with then!