Win BIG with Mogo and the Live At Squamish Music Festival
Prizes. Music. Awesome Experiences.
If you like any of the above, you've gotta check out our newest contest – you could win a VIP trip to the Live At Squamish music festival, plus a whole lot more!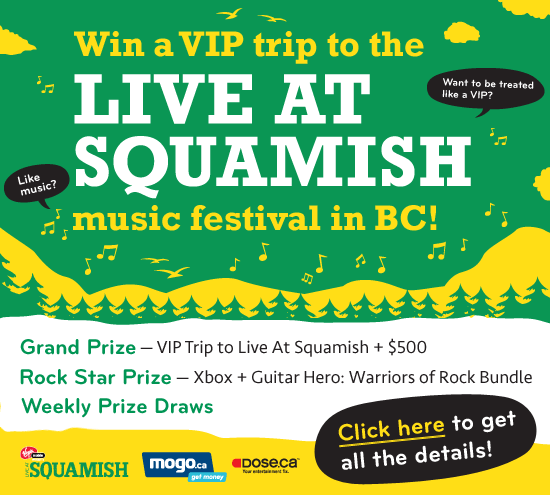 Not only do you have a chance to win a trip to Squamish for one of the hottest music festivals of the year – where you'll see incredible bands like Metric and Weezer – but you also get a shot at winning your very own Xbox 360, plus a Guitar Hero: Warriors of Rock Bundle.
Still not enough? Ok, we're even throwing some weekly prizes into the mix, like Ticketmaster gift cards, so you can see whatever show you want when you want, on Mogo!
Click here to get all the details!