Alexa Suter's Guide to Tech Travel
**Alexa Suter**Today Mogo got together with Alexa – an international traveler and writer who's fuelled her globetrotting adventures with her freelance gigs – to talk about new-age travel. A Vancouver local who's spent the majority of the last year traveling and visiting over 10 new countries, we wanted to get Alexa's perspective when it comes to the growing concept of tech travel.

OUR INTERVIEW WITH ALEXA

**Can you divulge some juicy details about your most recent travel endeavors?**

I can, but I'd need about a week – so I'll divulge the short version! Over the past year, with the ability to write on a remote basis, I traveled about nine months and visited 13 countries. I kicked off the year with a relaxed solo trip to Florida and the Bahamas. I lived for two months in London, and enjoyed another four months of long-term European travel. The bigger cities I've visited include Paris, Rome, Barcelona, Zurich, Vienna and Milan, while the more modest ones were just as (if not more!) incredible: Prague, Bratislava, Monaco, Florence, and Lucerne were amongst my favourites. About 7 of the 9 months of travel were done solo, so I found myself inadvertently becoming an expert on the subject while just simply following my dreams!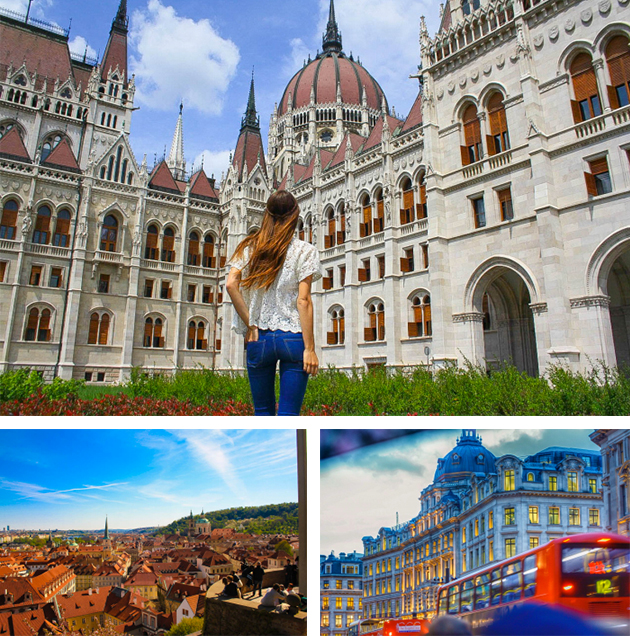 **What is your favourite place to travel to?**

I'd have to say Budapest, Hungary. Technically I've only been twice, but on my most recent visit this past year I ended up staying for three months. Since my time getting to know the city, I've absolutely fallen in love and have become an advocate urging every traveler to visit this underrated gem! Though people generally turn up one eyebrow confusedly when you mention it, the real truth is Budapest offers beautiful scenery, good weather, a bustling entertainment hub, eclectic architecture, great food, and a relaxed culture and atmosphere – oh, and did I mention it's super affordable?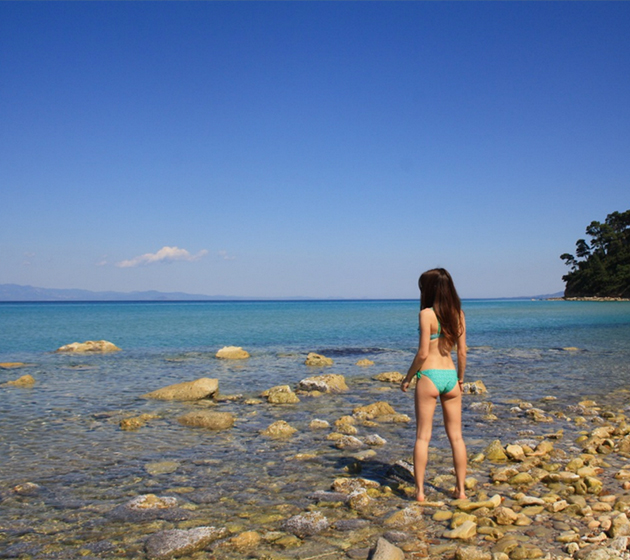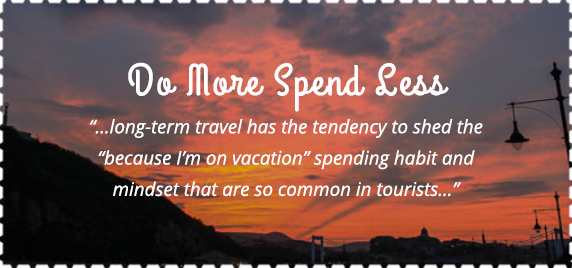 **What is your best "do more, spend less" travel tip?**

In order to do more, or see more, and spend less when it comes to travel, you might want to consider undertaking longer-term travel like I did. Whether it's just a couple of months or an entire year, long-term travel has the tendency to shed the "because I'm on vacation" spending habit and mindset that are so common in tourists. Setting up a home base in an affordable city nearby other places you plan on visiting makes ticking off all those countries and cities a surprisingly affordable journey (especially when considering Europe: cheap, cheap airfares people!) Even better if you're willing to work a little along the way!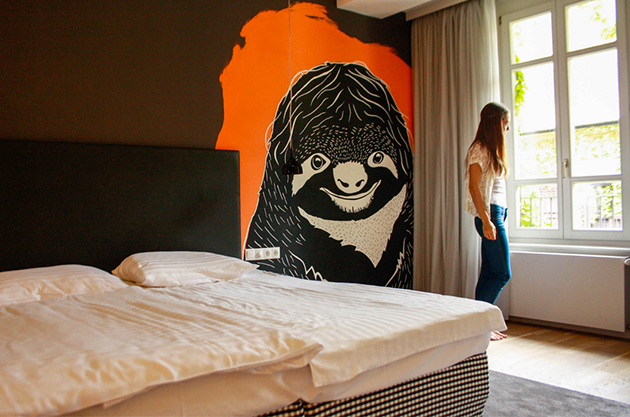 Read on to get Alexa's tips for tech travel
If long-term travel simply isn't for you, there are still many tools you can use to ensure that you're making the most of your vacation without spending an arm and a leg. Here I'll share with you tools I've had success with when it comes to the basics of travel: flights, accommodations, and navigations.

![flight_apps](/content/images/2015/04/flight_apps.jpg)

**Flights: [Kayak](http://www.ca.kayak.com/) and [Skyscanner](http://www.skyscanner.ca/)**

Because flights are generally the bulkiest part of your travel expenses, make sure you pay special attention to both when and how you book your flight. As a general rule of thumb, book your transatlantic/transpacific flight at least one month in advance, and give yourself at least two weeks for intercontinental flights (unless you're up for snagging a last minute deal).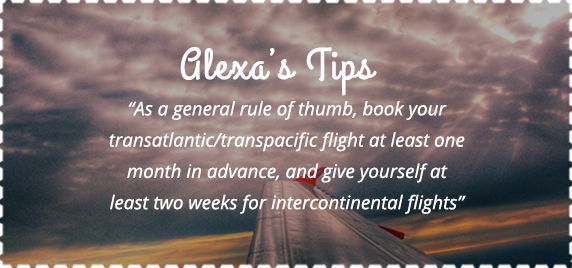 Researching the hell out of flights using Kayak or Skyscanner first is important. Though it's not necessary to actually book the flight through the app, it's essential to ensure your flight is the best out there!

My flight booker of choice is Skyscanner for two great reasons: flexibility and spontaneity. Skyscanner gives you the ability to search flight prices amongst a date range of an entire month, which, if you're a commitment-phobe like me, is an amazing option. If you also happen to value spontaneity, you can select "everywhere" for your destination and see both when on the calendar and where in the world the best deals are hiding.

![flight_apps](/content/images/2015/04/accommodation_apps_v2.jpg)

**Accommodations: Airbnb, Hotwire, and Trivago**

I've used each of these apps for different vacations, and have had success with each. Use the Airbnb app to hook yourself up with your own apartment in the city you'll be visiting, or creatively acquire a free host by opting to stay in a local's guest bedroom – choose a place with plenty of positive customer reviews. If you're more of a hotel person, use the Hotwire app – which offers hugely discounted rates at the expense of not knowing beforehand which hotel you'll be staying at – or download Trivago to compare hotel prices amongst all booking agents.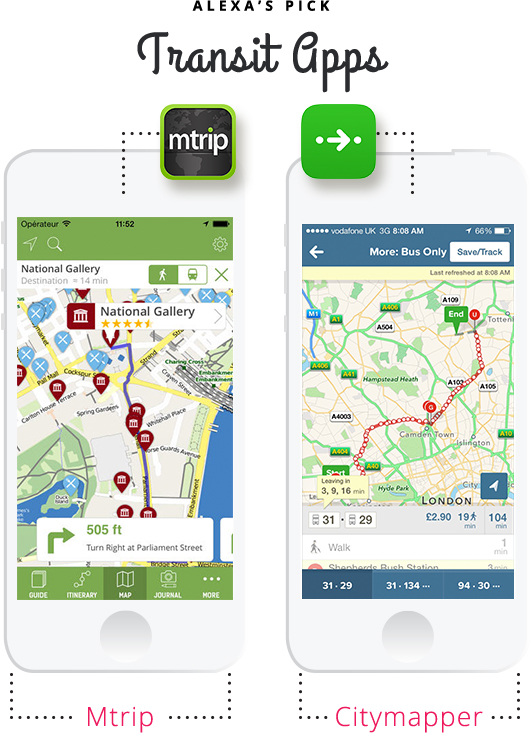 Explore the City: mTrip Guides and Transit Apps
As a long-term, international traveler with a track record of little to no pre-vacation planning, take it from me: mTrips will save you and your trip!
Download mTrip Guides for a nicely organized slew of information on the most popular tourist destinations around the world. With offline walking guides and the ability to create your own itinerary or let mTrips do it for you, you'll be visiting attractions, stores, and restaurants like a local. And you'll have the ability to document your experiences, too.
Since taxis are an utter waste of money when it comes to seeing a new city (in my opinion), I'd strongly suggest downloading a city-specific transit app to help you get around (without the need for wifi.) London has a Citymapper app, Budapest has an app called SmartCity, and I'm sure whichever city you're visiting has one that compares – Google magic my friends!
So there you have it – in just a few app store downloads you'll be traveling like a pro and the only turbulence you'll be facing is that caused by "rough air." (Which I hope you experience little to none of.)
Happy tech travels!