Play your cards right with Mogo and its perfect accessory - The Bellroy Wallet
Staying slim is surely on the top of your priorities, though it may feel
like an impossible challenge over the holidays. But don't fret – we may have
just the solution to help you trim some of that excess weight.
This Friday we're giving away a token item that will help slim your
(unwanted) bulk long before your New Year's gym membership comes into play.
The Note Sleeve will seamlessly replace your bulky wallet without requiring
you to cut down on the necessities. This full-sized wallet has three slots
for easy access to your most frequently used cards, like your Mogo Prepaid
VisaR , as well as a separate pull tab for access to the rejects of your
card collection (like your gym membership and the emergency-only credit
card).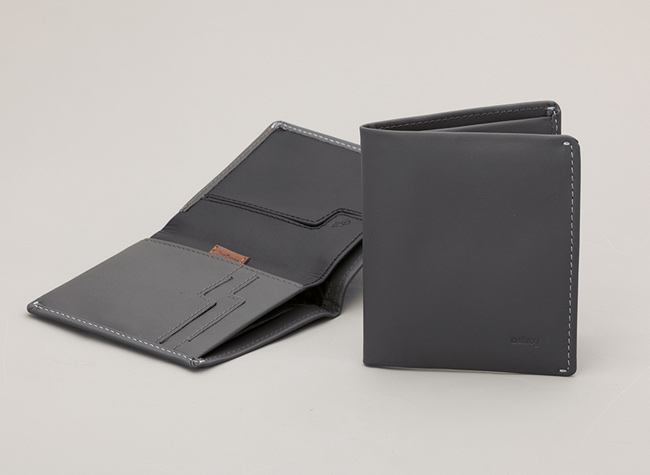 You'll be set for your travels, too, with the full size note section that
fits ALMOST all currencies (except for some of those weird countries you'll
likely never visit). The extra overflow card section will ensure you never
run out of business cards, while the sneaky SIM card slot will allow you to
retain what's deemed to be the most easily losable object in the world. Plus
you've got a coin pocket to make use of those spare loonies and toonies.
Leave your Costanza and your old credit card ways in the past. 2015 is the
time to start playing your cards right, by keeping your Mogo Prepaid Visa® 
upfront and handy – with the less-desirables out of sight in the back – with
the Note Sleeve by Bellroy. 
Here's how you can remain slim while enjoying all the treats this holiday
season:
1. Fill out the contest entry form here:
http://mogosweepstakes.brightkit.com/
2. Like our Facebook page and/or follow our Instagram account
3. LIKE and SHARE this post to your Facebook account or Instagram account
(extra points for doing both!)
4. Don't be stingy – TAG at least 3 friends in the comments of the post
© 2014 Mogo Finance Technology Inc. All rights reserved. Mogo and the Mogo designs are trade-marks of Mogo Finance Technology Inc.