#MogoLife Interview Series: Crystal Kwon, Managing Editor of Vancity Buzz
Crystal Kwon - As managing editor of [Vancity Buzz](http://www.vancitybuzz.com), Crystal Kwon is plugged in to all the hottest happenings in Vancouver. She splits her time between her day job as a PR star and her nighttime gig scoping out the latest fashion, food and lifestyle events around town. Always in the know, Crystal gave us the 411 on her favourite things to do, drink and eat in the city – including a few hidden gems you've probably never heard of!

OUR INTERVIEW WITH CRYSTAL

Tell us what a typical day in your life is like.

During the day, I'm busy with emails, meetings and lots of fun PR stuff. After work, I'm usually going to different events. Plus I have regular meetings with Vancity Buzz's team of writers. Busy, busy, busy!

Pop quiz: what do you love most about living in Vancouver?

This city is so beautiful and vibrant. We travel to the ends of the earth, but don't even realize how beautiful Vancouver is. People really need to explore their own backyard more. Like out in Richmond, there are several wineries that nobody knows about. And an hour from the city, you can go boating on Alouette Lake and feel like you're in the middle of the wilderness.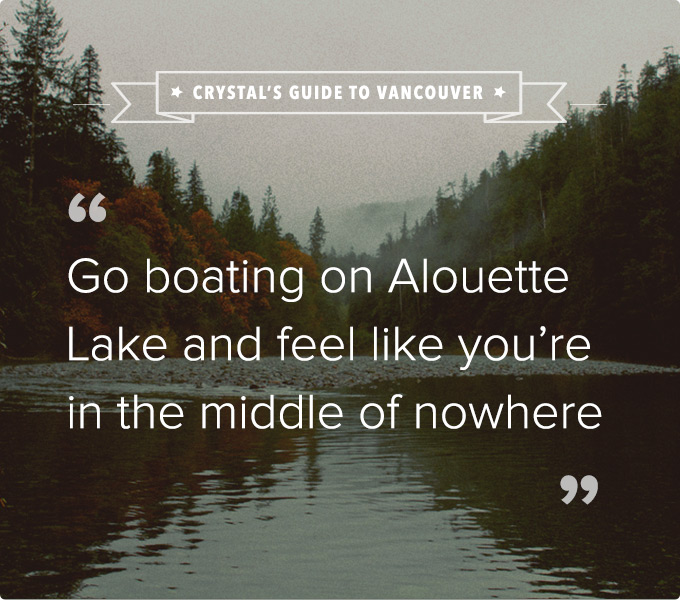 What are your fave things to do in the city?

Vancouver is such a lifestyle city, so I love everything to do with the outdoors, dining, shopping and entertainment. I think when you live here, you build up an internal Teflon towards rain!

Any secret spots in the city that you're willing to share?

Out in Port Moody, there are so many little lakes, parks and marsh areas. If you take the Westcoast Express, it's only 20 minutes away from downtown and has tons of outdoor spaces that aren't well known.

The perfect way to spend a day in Vancouver is:

In the summer, I love to head out to Deep Cove to go SUP (stand up paddle-boarding). Because there is only one company – [Deep Cove Canoe and Kayak ](http://www.deepcovekayak.com/)– that rents paddle-boards in Deep Cove, it's usually a 1-2 hour wait for a board. So I like to put my name on the list, then go off and do a hike at nearby Quarry Rock. It doesn't involve a lot of effort and has a big payoff with stunning views. Plus it only takes an hour, so you'll get all hot and sweaty and by the time the hike is finished, it will be time to grab your board and hit the water. And once you're all done, you can hit up one of the patios for a bite. To me, that is the ultimate summer day in the city. If you haven't done it, you are missing out!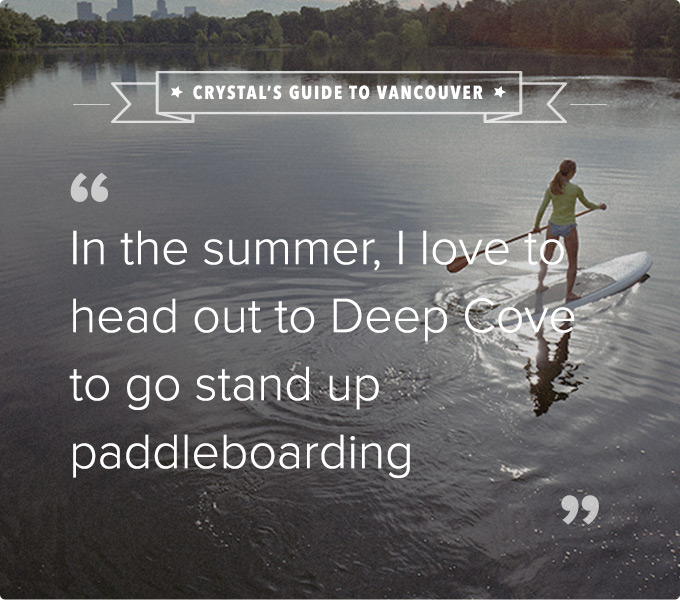 Where's the best place to grab a drink?

My place! I love hosting wine and cheese tastings for friends – affordable and fun. Also, I like[ Vancouver Urban Winery](http://vancouverurbanwinery.com/), which is off the beaten path in Railtown. It has a brewery, a winery and a restaurant all in one building. I work and live in Yaletown, so my go-to hangout is [Minami ](http://minamirestaurant.com/)for their sake cocktails.

What are your top restaurants to eat at that follow our "do more, spend less" philosophy?

Nook in the West End. It has delicious, very affordable food. There is nothing you will order that won't be tasty. And of course there's Phnom Penh in Chinatown. A cheap cult classic, but it's hype worthy for a reason! My favourite dish is the dry egg noodles, hold the liver. Also my fave hangout in my hood is The Parlour in Yaletown. It has a chill neighbourhood pizza parlour vibe.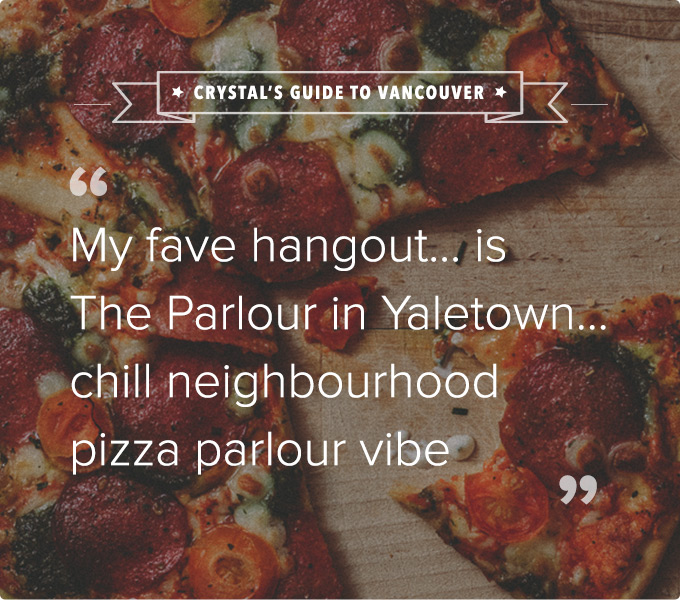 Which cities could you visit over and over again?

I have a few faves. Montreal is one. Vancouver is so shiny and new, while Montreal offers this old charm and has so much character so I absolutely love it. And it's even more of a foodie city than Vancouver. You need to get your elastic pants ready if you're going to visit! San Francisco is one of the U.S. cities that's most like Vancouver. The culture and atmosphere is great. One city that I didn't  expect to love was Scottsdale. For sun, relaxation, spas and shopping, it's the place to be. And of course I love going back to Korea (where my family is from) and immersing myself in Seoul. It's such a different experience and it takes the definition of "city" to another level.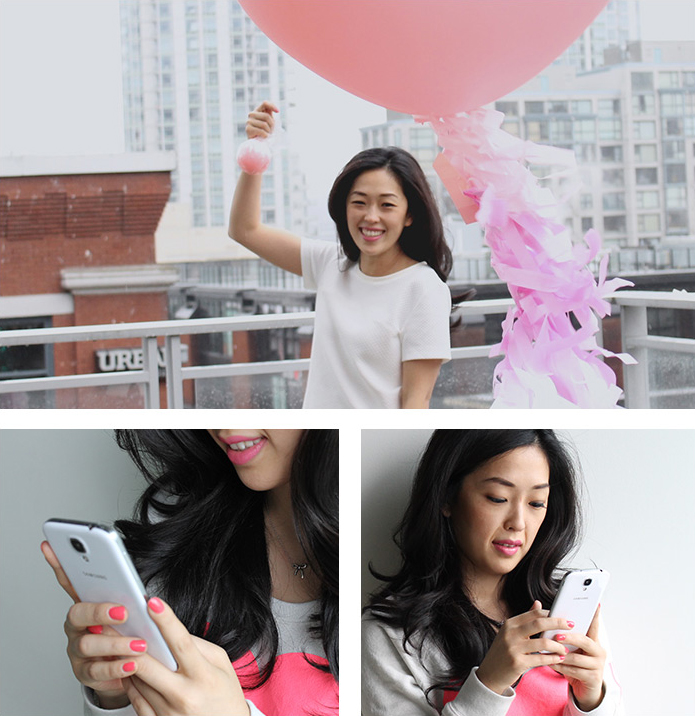 Apps you are addicted to?

Instagram, hands down. I also love Google Now, which is a new-ish Android-only app. It will run your life! It prompts you based on GPS so when I get to the office, it will remind me to send that email I need to get out. It's the ultimate virtual assistant.

The top 3 things you can't live without are:

- A killer Americano – it's the ultimate wake up. I live for a good cup of coffee. - 
A great glass of wine. I start my day with caffeine and end it with vino. - 
As cliché as it sounds, spending time with my family and friends to unwind and decompress.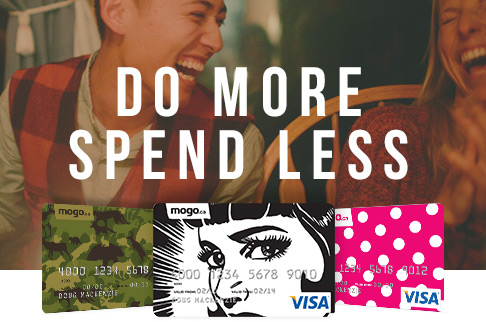 ## Shop in style and be in control of your spending. Check out our Mogo Prepaid Visa

®

Card design [here](https://www.mogo.ca/mogo-prepaid-visa-card-gallery)

[![card_CTA_button](/content/images/2015/04/card_cta_button.jpg)](https://www.mogo.ca/invite)

© 2014 Mogo Finance Technology Inc. Mogo and the Mogo designs are trade-marks of Mogo Finance Technology Inc.